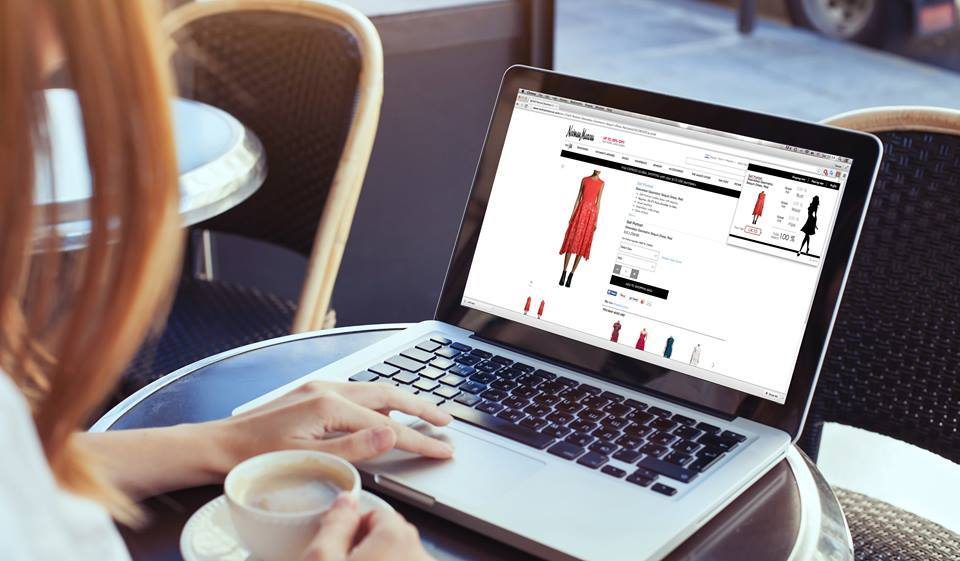 Online businesses are expected to grow 29 percent during the 2021-2025 period. Photo: Vietnamnet
According to a report of the Vietnam E-Commerce Association (VECOM), Vietnam's e-commerce expanded about 30 percent during the 2016-2019 period.
Vietnam's e-commerce market increased 16 percent last year to over 14 billion USD. Of this, online retail grew 46 percent, ride-hailing and food delivery 34 percent, and online marketing and games 18 percent. Online tourism, meanwhile, fell 28 percent.
Online businesses are expected to grow 29 percent during the 2021-2025 period, and Vietnam's e-commerce is expected to reach 52 billion USD by 2025.
A study by the Institute for Global Leadership under the US-based Tufts University revealed that Vietnam ranks 48th out of 60 countries and territories globally in terms of rapidly switching to a digital economy, and 22nd in digitisation development.
In the last five years, with the boom of smartphones, the internet, and social networks, digital technology and digital transformation have developed rapidly in Vietnam, shaping a fledgling, dynamic digital economy with great potential.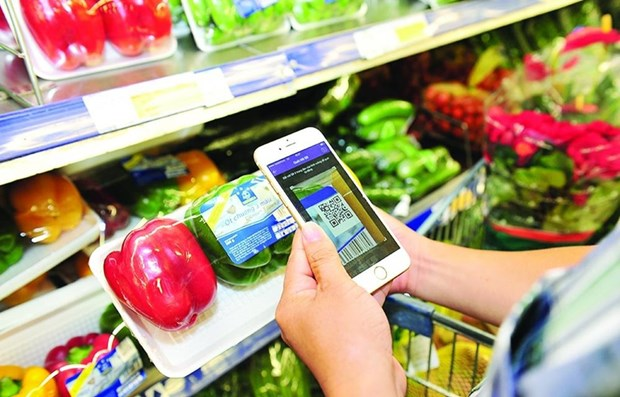 A customer uses smart phone to scan code on a product. Photo: VNA
Vietnam's digital economy is made up of four main groups: e-commerce, online tourism, digital communications, and logistics technology.
The country, together with Indonesia, holds the lead in digital economy growth in Southeast Asia.
The two pacesetters are both posting growth in excess of 40 percent a year.
Another study by Australia's Data 61 forecasts that Vietnam's GDP may add an additional 162 billion USD in 20 years if the country's digital transformation is successful.
Experts said Vietnam possesses strengths in human resources and Government support, so the country could create a dynamic wave to further strengthen the development of its digital economy./.
Rosy Huong