Vietnam Covid-19 Updates (Jan. 13): Over 16,000 New Cases Confirmed
The total national Covid-19 caseload since the start of the pandemic has risen to 1,958,719, putting Vietnam at 28th out of 224 countries and territories in terms of overall infections.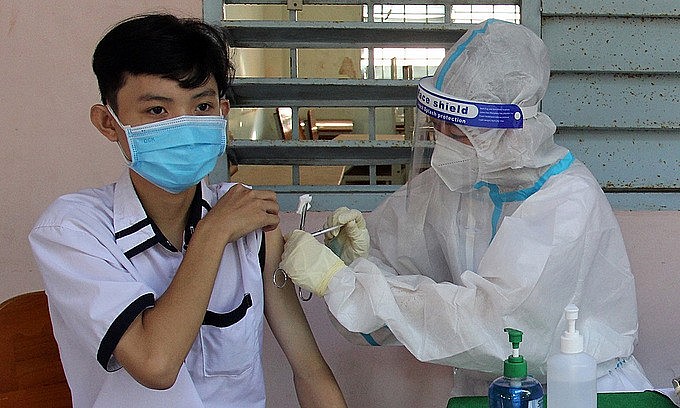 Photo: VN Express
Over 16,000 Covid-19 cases confirmed on January 12
A total of 16,135 Covid-19 infections were confirmed by the Ministry of Health across 60 localities nationwide on January 12, with Hanoi remaining the locality recording the highest number of infections at 2,948.
Hanoi continued to record the highest number of infections with 2,948 cases, followed by Khanh Hoa with 772 and Binh Dinh with 702. Also on January 12, the south-central province of Khanh Hoa added 12,156 cases to the national COVID-19 case log after confirming relevant information.
Furthermore, 38,943 Covid-19 patients were announced to have recovered from the virus on the same day, thereby raising the number of recovered cases to 1,635,899. An additional 213 people were confirmed to have died from the pandemic over the past 24 hours.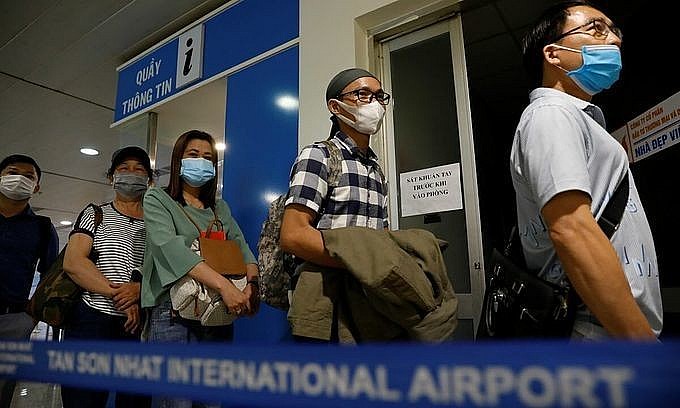 Photo: VN Express
New guidance on rapid Covid-19 testing for air passengers to Vietnam
Air passengers from Omicron-hit countries and territories will continue to undergo rapid Covid-19 testing when entering Vietnam, and they will pay the fee via ticket prices or directly to test organizers at international airports.
In the latest guidance sent to relevant parties, the Civil Aviation Authority of Vietnam (CAAV) said to facilitate air passengers' entry into Vietnam and avoid congestion at international terminals, rapid testing will continue to be applied to all passengers coming from or transiting countries and territories which have detected Omicron, a new SARS-COV-2 variant when they arrive in Vietnam via international airports as demanded by the Prime Minister.
It asked Vietnamese airlines to continue including test fees in ticket prices, and they will later pay the fee to test organizers at international airports in the country. Meanwhile, foreign carriers can either do the same or inform their passengers of the rapid testing so that passengers can directly pay the fee by themselves. In particular, the CAAV said the rapid test fee must not be higher than the fee publicized by the Ministry of Health.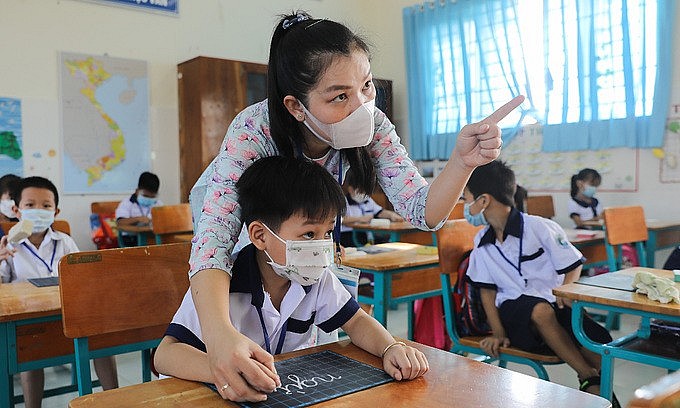 Photo: VN Express
Health Ministry requests accelerating vaccination
The Health Ministry on January 11 sent a dispatch to Chairpersons of municipal and provincial People's Committees asking them to further accelerate the progress of vaccination. Accordingly, localities were asked to complete the injection of basic doses to those aged above 12 within January and additional booster shots to those aged above 18 within the first quarter of 2022 in accordance with Dispatch No.10722/BYT-DP dated December 17, 2021.
They must ensure that high-risk persons, including the elderly, those with underlying diseases and immune deficiency, and pregnant women, will be fully vaccinated and given access to the best and quickest medical services.
The ministry urged localities to pool all possible resources for vaccination, regularly update relevant data on vaccination management app, and raise public awareness of the benefits of the effort, thus ensuring the effective use of vaccines.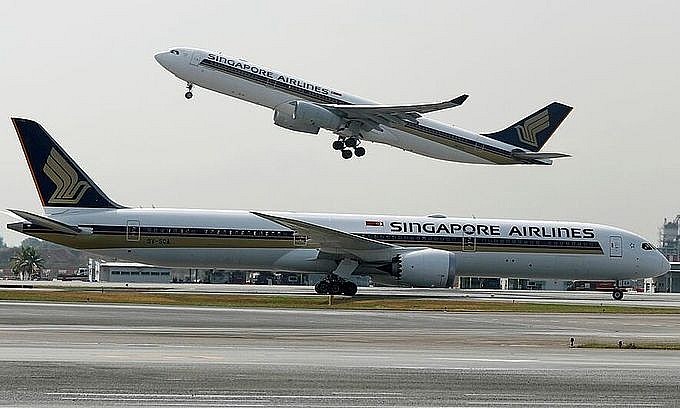 Photo: VN Express
Singapore Airlines to fly again to Vietnam after 2-year Covid hiatus
Singapore Airlines is set to partially resume commercial flights to HCMC and Hanoi from Thursday after nearly two years. There will be biweekly flights from Singapore to HCMC on Mondays and Thursdays and one to Hanoi every Friday, the carrier announced on its website.
On January 1 Vietnam allowed the resumption of regular services to eight destinations, including Singapore. Singaporean investors have been eyeing the Vietnamese market in recent years and around 12,000 Vietnamese live in Singapore. Fully vaccinated people and those who have recovered from Covid-19 arriving in Vietnam only need to self-isolate for three days.
Everyone, except children below two, must have tested negative for the novel coronavirus using the PCR method within 72 hours before departure. However, due to the emergence of the new Omicron variant of Covid-19, all passengers are also required to undergo a rapid test on landing at Noi Bai and Tan Son Nhat Airports and pay $5 for it.
The total national caseload since the start of the pandemic has risen to 1,958,719, putting Vietnam at 28th out of 224 countries and territories in terms of overall infections.
With 34,964 fatalities confirmed so far, the nation ranks 26th out of 224 countries and territories for Covid-19 deaths worldwide.
Moreover, over 78.4 million people in the country have now received their first Covid-19 vaccine dose, whilst more than 71.5 million have received their second doses.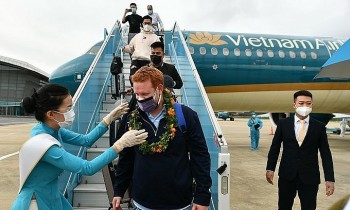 National
Vietnam News Today (Jan. 29): Vietnam records 14,892 new local Covid-19 cases; PM orders prioritizing pandemic control for safe and warm Tet; Vietnam scraps rapid Covid test requirements for int'l passengers; Vietnam-Australia trade hits all time high in 2021.