Vietnam's election in international friends' perception: More than hope
These days, international friends who have interests in Vietnam's election usually share a trust in the event's success. At the same time, they believe that a new sustainable and thriving development process is opening for Vietnam. Such a belief is built on observation, study and lively practical realities in Vietnam.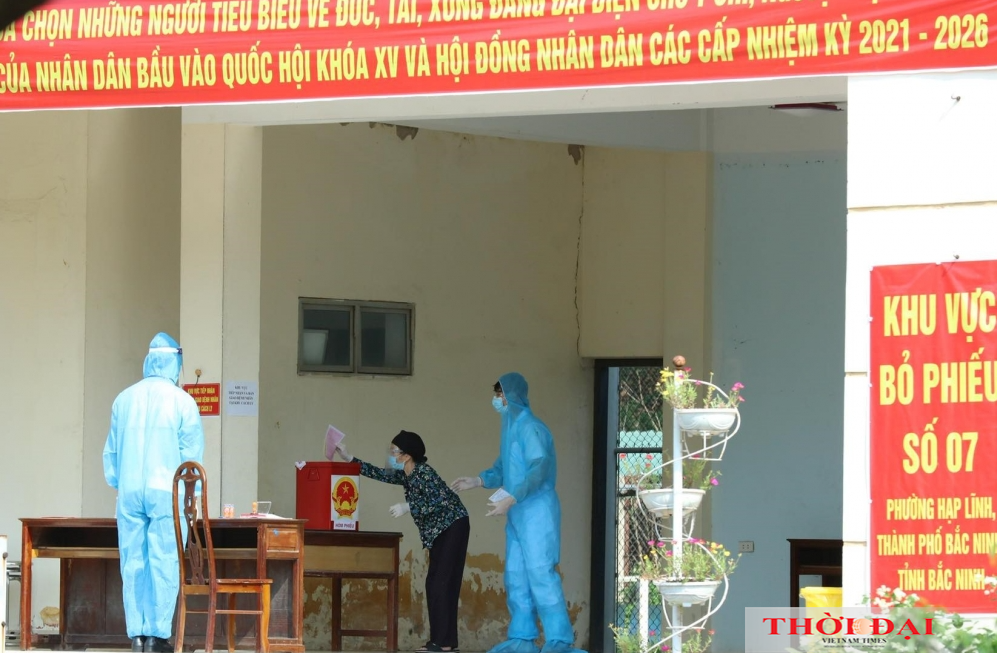 An old lady went to the early election at noon on May 22 in constituency no.7 isolated area. (Hap Linh Ward, Bac Ninh City, Bac Ninh province). Photo: N.Y
Macro researchers said that in the last term, the elected political system had led the country to achieve outstanding goals. Controlling the Covid-19 pandemic, becoming the global role model, solving the problem of pandemic control and economic development, stabilizing the society were some of Vietnam's special successes. Vietnam's international position, role, and efficiency in regional and international activities were becoming increasingly significant. They said that country leaders' performance in the last term affirmed that voters' choices were correct. This time's candidate lists for both the National Assembly and all-level People's Councils still include already reputable delegates and at the same time, a class of heirs with youth, new knowledge, attitude, and enthusiasm.
In this election, citizens have participated in exercising their rights and obligations in the most favorable, scientific, modern method ever. Candidates' information, voters' ways of studying are published and presented through all means and forms. The information is coherent and the standards are clear and fair. Decoration and presentation are scientific, accessible, and equally attractive. From banners, posters, slogans, music, paintings, leaflets to audio-visual media, new technology, social networks are all easy to utilize. Election preparation also ensures the best safety in the context of the Covid-19 pandemic.
Young foreigners in Vietnam these days show surprise and amusement when witnessing art and culture works as well as discussions about the election on Vietnamese youngsters' social forums, which are vibrant, profound, serious yet still gentle and friendly. Vietnamese voters' rights to know, ask, require, hope, and choose candidates are recognized and greatly sympathized by international friends. That sympathy grows when they see the uniqueness in Vietnam's political life. It's the festive element in politics. Young people can dance and sing about the election. Netizens are vibrant and active with poetry and talk about the candidates. Even though cities and villages are stressfully fighting against the pandemic, they are still filled with photos, flags, and pictures of voters holding ballots in their hands.
International friends' beliefs also carry their wishes. They hope that Vietnam will continue to have solutions to the pandemic in new situation, that Vietnam will open the door to integration, will be more friendly and favorable for foreign investment, tourism, and international cooperation. They also hope that Vietnam will do better in contributing to maintain regional peace and stability.
In international friends' perception, our current aspiration to build a prosperous and happy developing country is not only a belief but also sincere consensus and cooperation.