Chargé d"affaires of Ukraine Embassy in Vietnam: I believe in the decision of Vietnamese voters.
Nataliya Zhynkina, Chargé d"affaires of Ukraine Embassy in Vietnam believes that citizens of Vietnam will find deserved leaders to lead Vietnam to continous development, deeply extended integration, and contribute to successful implementing purposes of developing the country.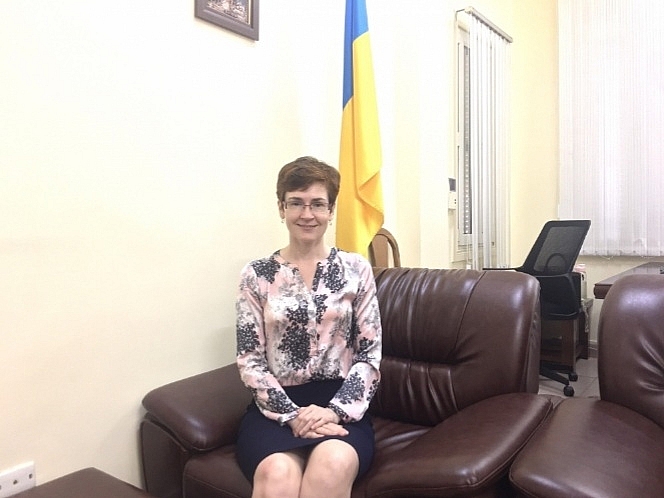 Nataliya Zhynkina, Chargé d"affaires of Ukraine Embassy in Vietnam
From 2001 - 2008, I was in Vietnam as an intern and an interpreter. Since 2019, I have backed Vietnam as a diplomat. This is the first time I follow the Vietnamese legislative election, and I have a thrill of expectation to the results of next May 23 election day. I am impressed in the election atmosphere. Panels about this affair are everywhere. Everything is decorated very creatively, and gets everyone's attention.
On strictly following news about the National Assembly election 2021, and the election of the People's Council 2021-2026, I find many information and articles about election. The content mainly focuses from biography of candidates to their programs. Based on those information, citizens can research and find worthy candidates.
For complication of the pandemic, many localities hosted online voter meetings and livestreamed to many broadcasting bridges.
I regard this NA election in Vietnam be democratic. The democracy is expressed in the list setting process of candidates, in voters meetings, and in the fact that every citizen can vote for the candidates of his option.
In the last election, Vietnamese people thoroughly chose a leader committee who are qualified enough to lead the country to surpass Covid-19 pandemic. Therefore, in this election time, I believe citizens will continue to vote for worthy leaders to lead Vietnam to continuous development and deep integration, contribute to successful implementation of broad purposes established.
I totally believe that Vietnam will a chieve their goals in 2045 to be a developed country with high per capita income.