Voters voting to choose people to lead the country on their behalf is a purely political activity in many countries. Tensions, hardships, and even fierce struggles of many constituencies and candidates are common. In Vietnam, this political activity is very important, serious and rigorous. However, this activity also brings excitement, harmony, jubilation and joy in the lives of all classes of people as well as candidates. That is the common feeling of friends from all over the world when talking to the Vietnam Times about our national festival.
Typical delegates will be chosen by the people
Rufino Aybar (22 years old, from Spain, a student at Faculty of International Law, Diplomatic Academy of Vietnam): The people who are elected will be typical representatives, worthy of representing the will, aspirations and mastery of the people. I hope after being elected they will really be the bridge between the people and the National Assembly. At the same time, they are interested in issues such as administrative reform, protecting women's rights, and thoroughly dealing with hot spots of environmental pollution. In addition, issues directly related to foreigners living and working in Vietnam such as immigration, employment of foreign workers, health insurance premiums and participation in social insurance of foreigners will also be considered.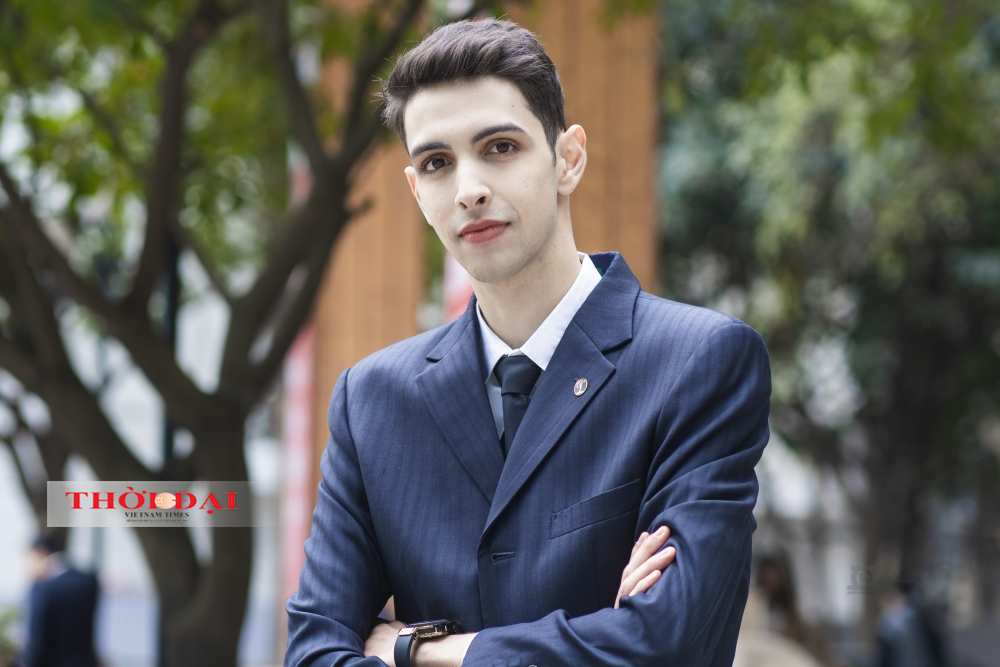 Rufino Aybar, a student at Faculty of International Law, Diplomatic Academy of Vietnam.
Journalist Alberto Salazar (Head of Cuba Prensa Latina residing in Vietnam): Vietnamese people, regardless of age, class, or religion, are very interested in the National Assembly election. One of the regulations adopted by Vietnam is to ensure that all sectors of society, including ethnic groups, are represented in the National Assembly. The delegates are highly qualified people who are loyal to President Ho Chi Minh's lifestyle and ideology. I believe these will help Vietnam continue to develop and enhance the country's international reputation. We trust Vietnam, we admire Vietnam.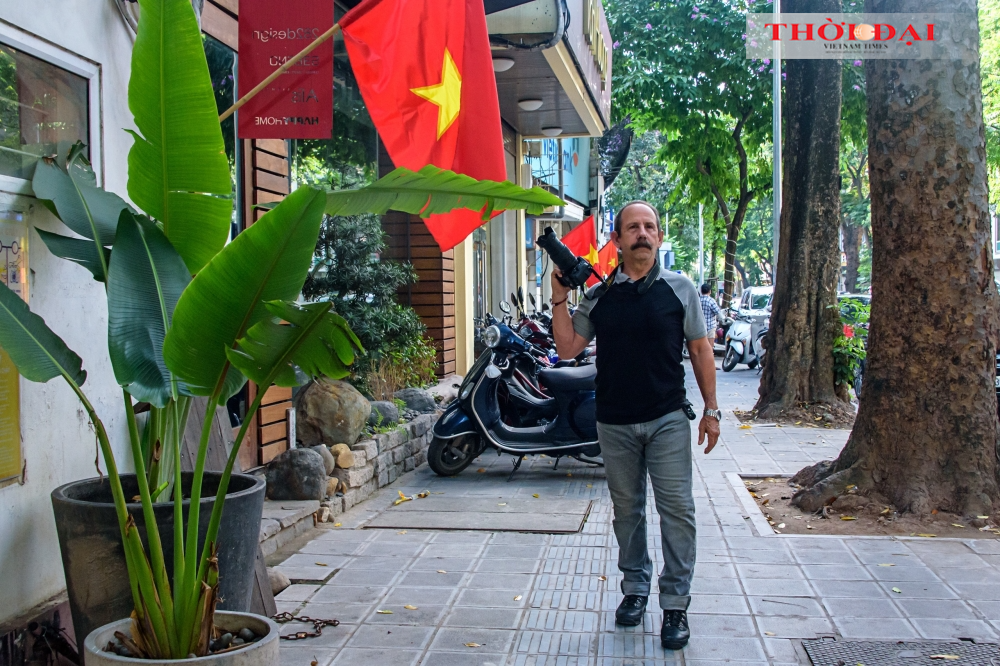 Journalist Alberto Salazar, head of Cuba Prensa Latina residing in Vietnam.
Lecturer Yoshida Hiroshi (Faculty of Japanese Language and Culture, Dai Nam University): I hope and believe that the Vietnamese people will elect delegates who have the heart, talent, enthusiasm and courage to express the will of the people. At the same time, they will shoulder great responsibilities, decide the most important issues of the country, supervise the activities of state agencies. I hope that the members of the National Assembly, after being elected, will highly promote the spirit of creativity and dynamism to help the country develop strongly in all fields.
The bright faith
Vietnam' achievements of COVID-19 prevention and control such as economic stability, social consensus, international status and especially the inspiration of the people are the basic factors that create trust in international friends.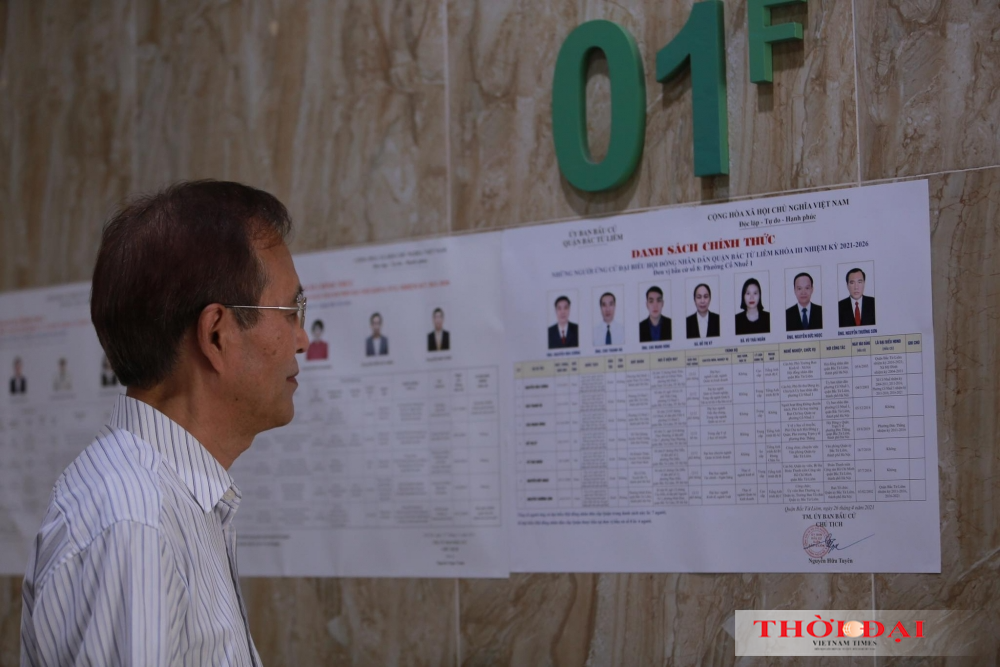 Lee Gwi Soo looks at the list of candidates in the appartment's lobby.
Lee Gwi Soo (Director of Plaza I&C Co. Ltd, Head of Vietnam-based Korea Federation of Small and Medium Business): I believe that after this election, Vietnam will have more opportunities to promote economic development. I realize that foreign investment in Vietnam is increasing sharply, despite the Covid-19 pandemic. Vietnam will continue to be a great environment for foreign investors.
Ouan Yang (born in 1995, from Vientiane, Laos, a master's student at the Diplomatic Academy of Vietnam): What Vietnam has achieved in economic development and success in the fight against the "COVID-19 enemy" has affirmed its international position, creating confidence in international friends about a brilliantly successful election. I believe that Vietnam will continue to control the COVID-19 pandemic well, and at the same time promote foreign investment attraction, develop strongly in all fields, and achieve the set goals.
Adam Skoneczny (a Polish businessman and writer)
Adam Skoneczny (a Polish businessman and writer): In Vietnam, state agencies have highly focused on pandemic prevention to control the situation while still actively preparing for the election on schedule, in accordance with the Law, safety, and plans for people in isolated areas to vote. That impresses me the most. I strongly believe the election will be successful as Vietnamese people expect. Everybody is excited to have the right to choose the best candidates to be elected to the National Assembly. They are ready to give a vote on May 23. They are also interested in information about the National Assembly election as well as the candidates, which is easily searched through many media channels, especially, each candidate has a biography, a concise and clear action plan posted at the polling place and distributed to each household.
Rosie Nguyen