Vietnam's NanoDragon Satellite - New Step into Space Industry
The successful launch of NanoDragon satellite - 100% "Made in Vietnam" satellite into Earth's orbit is a new and important step, proving that Vietnam is fully capable of owning and developing its own space industry.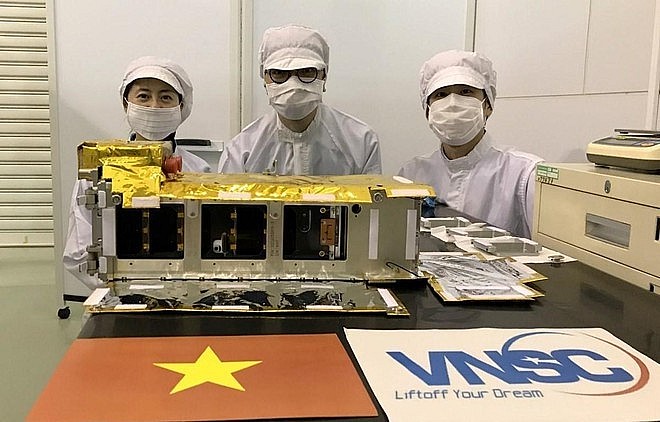 Vietnam's NanoDragon satellite when handed over to Japan to launch into Earth's orbit. Photo: anninhthudo
Satellite 100% "Made in Vietnam"
Just over an hour after being launched from the Uchinoura Space Center in Japan's Kagoshima Prefecture (at 7:55 a.m. Hanoi time, November 9), the "Made in Vietnam" NanoDragon satellite successfully separated from the Epsilon-5 rocket (at 9:07 a.m. Hanoi time), entered Earth's orbit, started working in space. NanoDragon is the 6th satellite owned by Vietnam operating in orbit, including 2 telecommunications satellites, 1 Earth observation satellite and 3 research satellites.
NanoDragon is a satellite 100% researched, designed and manufactured in Vietnam. NanoDragon is a nano-satellite weighing 3.8 kilograms with standard dimensions of 3U (100 x 100 x 340.5 millimeters), developed by Vietnam Space Center (VNSC), Vietnam Academy of Science and Technology (VAST).
NanoDragon satellite was developed with the aim of demonstrating that it is possible to use micro-satellite beam technology to receive automatic identification system (AIS) signals, used to track and monitor vehicles at sea. The NanoDragon satellite is also designed to verify the quality of the satellite position and control system, and a new advanced computer developed specifically for small satellites. The NanoDragon satellite operates in a sun-synchronous orbit at an altitude of about 560 kilometers.
The process of designing, manufacturing, and testing the NanoDragon satellite is completely done in Vietnam, by research staff of the Vietnam National Space Center (VNSC). NanoDragon satellite was developed with the aim of mastering the technology of developing small satellite system of Vietnam.
After completing the functional test in Vietnam, from March 9 to April 9, 2021, the NanoDragon satellite has completed the pre-launch environment test at the Small Satellite Test Center, Kyushu Institute of Technology, Japan. The following satellite was officially handed over to Japan on August 17, 2021 to prepare to launch into Earth orbit at an altitude of 560 kilometers.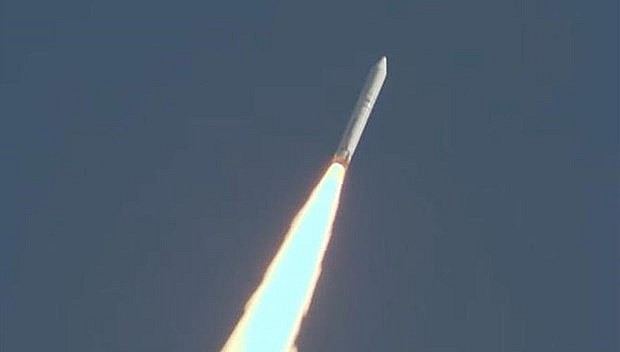 The fifth Epsilon solid-fuel rocket carrying NanoDragon and eight other small satellites of Japan successfully launched into outer space. Photo: VNA
Serving economic development, security - national defense
The successful launch of NanoDragon satellite is an important event, marking a new step in Vietnam's fledgling space industry. By putting a 100% "Made in Vietnam" satellite into orbit, Vietnam has filled in the list of countries capable of making their own satellites.
In the world, satellite manufacturing is a high-tech field and is considered a "symbol of technological strength" of each country. Satellites not only have great significance in economic development, science and technology, but also in many other fields such as security - defense or climate change. For Vietnam, a country with complex terrain, stretching and wide sea, being able to build satellites by itself is even more necessary.
Satellites will help Vietnam effectively manage data, thereby serving economic development, especially the marine economy and agricultural economy, as well as helping to manage forests, climate change, and building the basic scientific foundation of the country.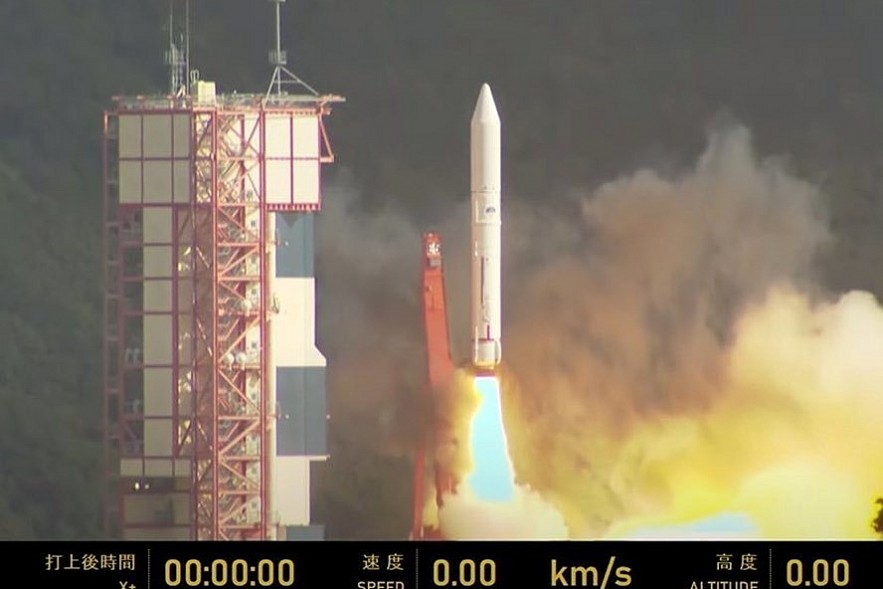 The Epsilon 5 rocket carrying the NanoDragon satellite was launched into space. Photo: JAXA
In an effort to accelerate the implementation of the "Strategy for research and application of space technology until 2020", towards mastering the technology of manufacturing small satellites, in September 2011, the Government decided to establish the Vietnam National Space Center (VNSC) under the Vietnam Academy of Science and Technology.
Less than 2 years later, VNSC successfully researched and manufactured the first "Made in Vietnam" micro-satellite named PicoDragon. This satellite weighs 1 kilogram and was successfully launched into space on October 19, 2013. VNSC then continued to start manufacturing MicroDragon satellite with a mass of 50 kilograms.
After the NanoDragon satellite, the LOTUSat-1 satellite, with a weight of 570 kilograms built by Japan through the VNSC project and expected to be put into orbit by the end of 2023, will be Vietnam's first Earth observation satellite using radar technology. This marks Vietnam's step by step mastering the technology of manufacturing and applying Earth observation satellites. LOTUSat-1 can operate in all weather conditions and is very suitable for the climatic conditions of Vietnam.
Satellite Made in Vietnam Ready to Launch

Vietnam's NanoDragon nanosatellite was sent to Japan on August 11 for transferring to the Uchinoura Space Center, a space launch facility located in Kagoshima Prefecture ...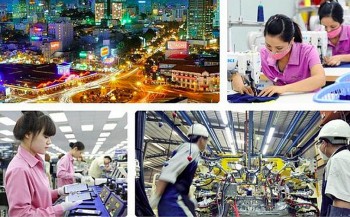 National
Vietnam News Today (Jan. 17): Vietnam records 15,643 new Covid cases; Northern region to turn severely cold from January 17; 'New normal' adaptation leads to positive forecast for Vietnamese economy in 2022; Vietnam-China clash tickets open for sale in two days.