Vietnam's Frozen Dracontomelon Exported To Australia In A Big Trade Deal
About 22 tons of Vietnam's frozen dracontomelon fruit worth more than AUD390,000 (over VND6.5 billion) have been exported to Australia in a big trade deal.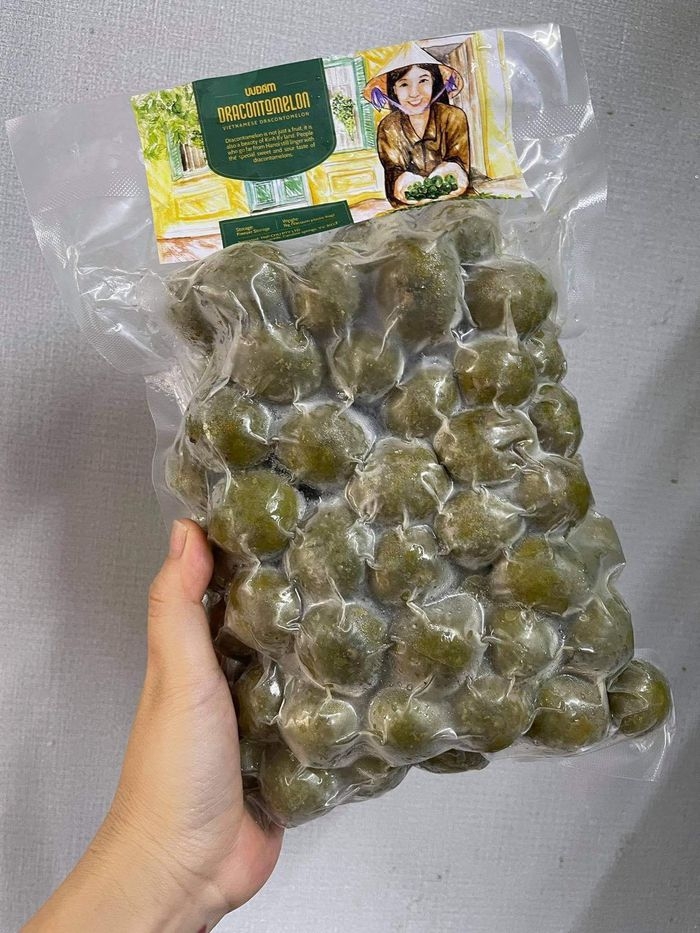 Each kg of frozen dracontomelon fruit is sold at VND300,000 in Australia. Photo Zing News
This is the biggest batch of Vietnam's frozen dracontomelon fruit ever exported to Australia.
The batch was distributed by Uu Dam Company.
According to Vietnam's Trade Office in Australia, each kg of frozen dracontomelon is sold at the lowest price of AUD18 (VND300,000).
In Vietnam, fresh dracontomelon is sold at less than VND40,000 per kg.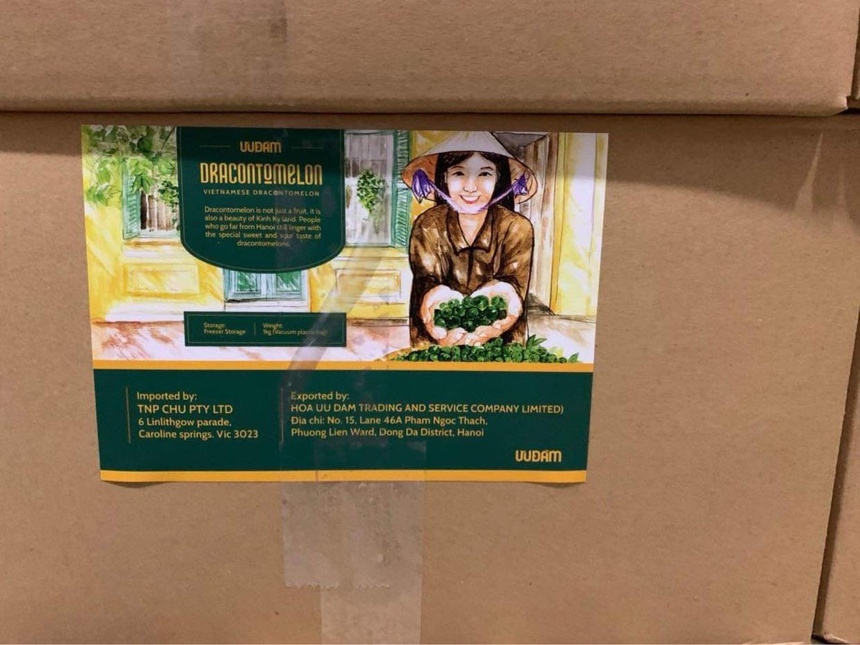 Uu Dam Company has designed logo for the fruit package. Photo Zing News
As the harvest season of dracontomelon in Vietnam lasts from June to September, it is predicted that the export turnover of dracontomelon is as potential as other fruits.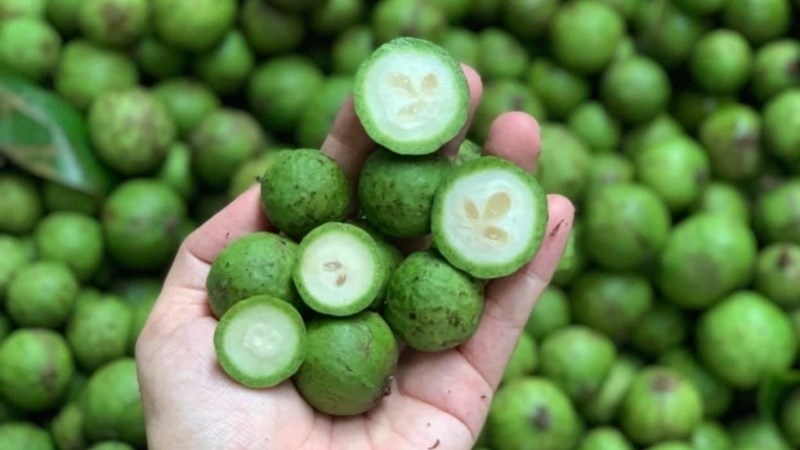 The harvest season of dracontomelon in Vietnam lasts from June to September. Photo Vietnamnet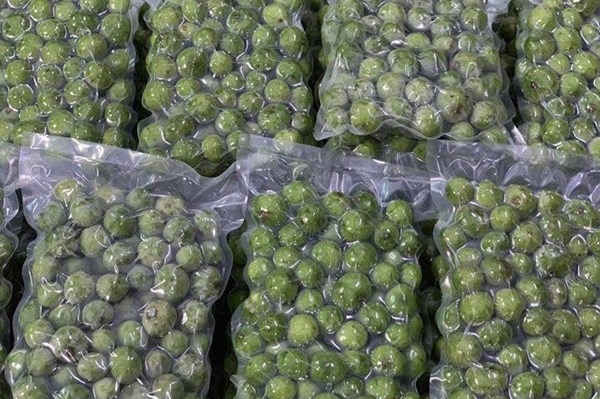 Photo Bnews
Based on the assessment of turnover, markets, production areas, in order to diversify regional specialties for export in the context of Covid-19, the Vietnam's Trade Office in Australia has worked with businesses to promote dracontomelon sale, a representative of the office said.
The office has invested in advertising on social networks. Businesses buying dracontomelon will be given 10 presents which are Vietnamese bird's nest.
The dracontomelon fruit will be introduced to big distribution chains of Australia, according to the office.
The office will publish an English book on Vietnamese dracontomelon to introduce the fruit to more Australian customers.
The consistent policy of the trade office is to support and promote exported agricultural products which have brands and competition in quality and design.
Uu Dam Company is one of the units with high quality products. The company has announced the floor price so that retailers will sell the same price, and maintain the product's reputation and value, according to the trade office.
Earlier Vietnamese green mangos were introduced in Melbourne, Sydney and sold at AUD15-17 (VND260,000-290,000) per kg.
In spite of stringent social distancing rules applied in many provinces and cities in Vietnam, exports of Vietnamese agricultural products and vegetables to Australia have witnessed a record growth of more than 52% compared to the same period in 2019, reaching more than USD40 million.
Total export turnover of Vietnamese products to Australia including key products such as cashew nuts, pepper, coffee, rice reached nearly USD 110 million in the first half of 2021.
Sau (dracontomelon) is often seen on Hanoi's streets when autumn starts.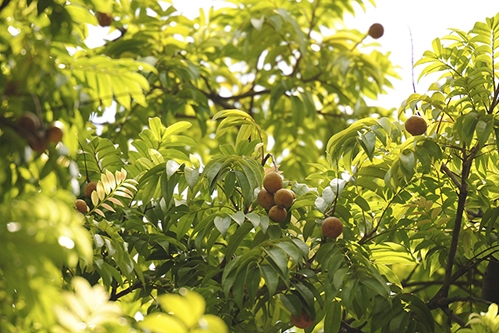 A dracontomelon tree on Phan Dinh Phung street, Hanoi. Photo VnExpress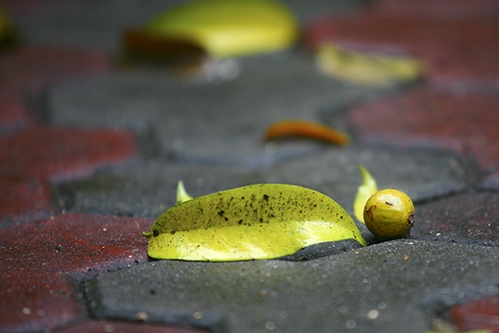 Dracontomelon leaves and fruit fall on the pavement of Hanoi's streets. Photo VnEpress
It can be boiled in water morning glory vegetables to make a sour soup or processed into a kind of sweet syrup to drink with ice.
The sour soup made from green dracontomelon fruit provides vitamin C to cool off the body in summer, while mature dracontomelon fruit can be eaten raw with some salt and chilli or sugar and chilli. The fruits can be mixed with sugar to make a kind of syrup served with ice.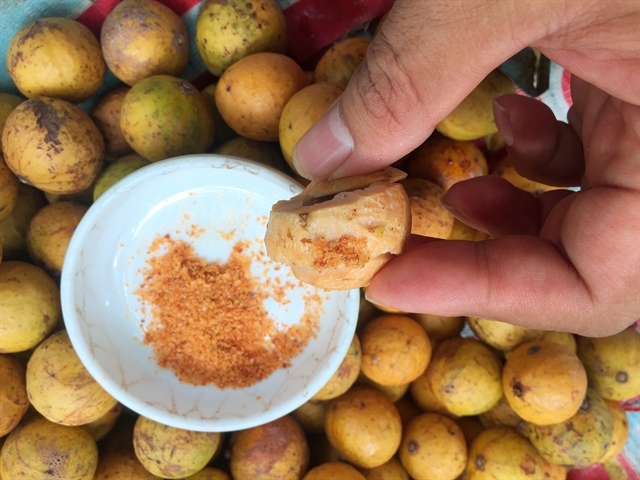 Ripe dracontomelon fruit served with chilli and salt offers an unforgettable taste. Photo Viet Nam News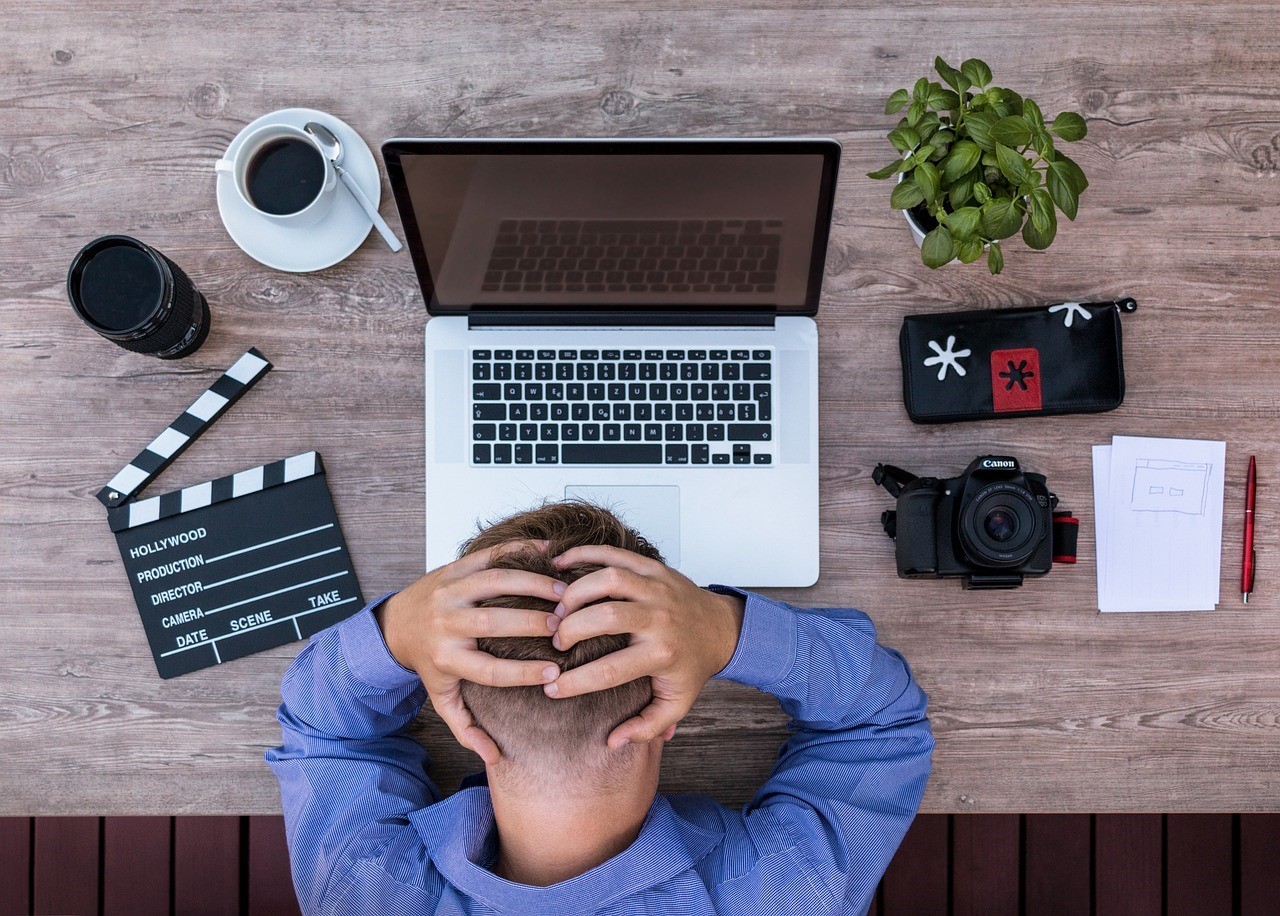 Economy
As the dust begins to settle on the monumental impact of Artificial Intelligence (AI) in the finance and media world, growing skepticism and mountain calls for regulation have got the creators of multiple AI platforms on the backfoot.
September 29, 2023 | 11:04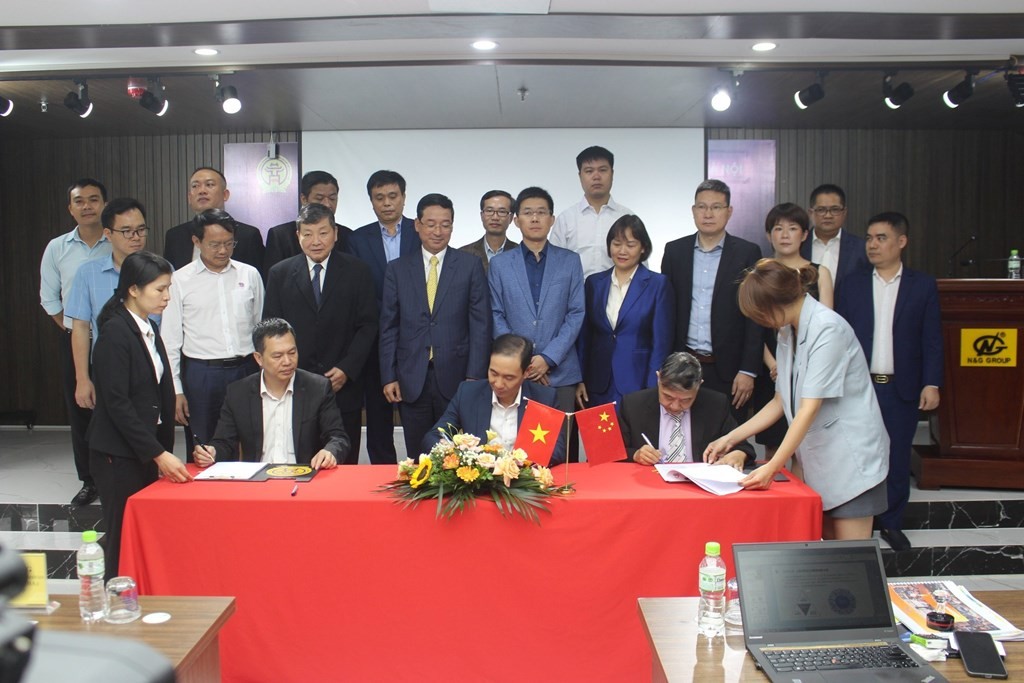 Economy
Enterprises from both Hanoi, Shanghai sides will immediately deploy investment and production preparation procedures in 2024 to soon turn the agreement into practical effect, bringing efficiency to the two sides.
September 28, 2023 | 20:19