Vietnamese fruit and vegetable businesses seek to meet global demands
In order to achieve the export target and meet stringent requirements set by various markets worldwide, Vietnamese fruit and vegetable businesses must strive to improve quality.
Fruit and vegetable exports increased by 6.1% in the first three months
According to VOV News, despite the COVID-19 impact, Vietnamese fruit and vegetable exports increased by 6.1% in the first three months of the year compared to a year ago, reaching US$944 million.
The boost was largely attributed to Vietnam's successful containment efforts of the COVID-19 pandemic, according to the Ministry of Industry and Trade (MoIT).
The country mainly exported the items to China, its largest trade partner, during the initial two months of the year, raking in US$352.83 million, up 17.5% against the same period from last year. China was followed by such markets as the United States, Thailand, Japan, and the Republic of Korea.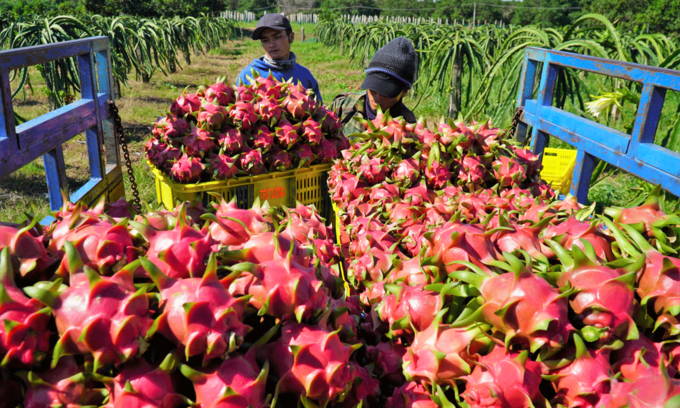 Farmers load dragonfruits onto a truck in the central province of Binh Thuan. Photo by VnExpress/Viet Quoc.
Similarly, Vietnamese fruit and vegetable exports to Taiwan (China), Australia, and Malaysia have all skyrocketed, surging by 43.1%, 30.6%, and 32.5%, respectively, compared to last year's corresponding period.
Economic experts reveal Vietnamese fruit and vegetable businesses have also boosted their exports to many other large markets with great potential, including Egypt, Kuwait, Ukraine, and Senegal since the beginning of the year.
This is a positive signal for the local fruit and vegetable processing sector to boost export value over the course of this year and subsequent years, they say.
Dang Phuc Nguyen, general secretary of the Vietnam Fruit and Vegetable Association, underlines the importance of taking full advantage of new generation free trade agreements (FTAs) in ramping up exports. The FTAs include the EU-Vietnam Free Trade Agreement (EVFTA), the Comprehensive and Progressive Agreement for Trans-Pacific Partnership (CPTPP), and the Regional Comprehensive Economic Partnership (RCEP), all of which will serve to help local firms boost export turnover this year.
The Vietnam-UK Free Trade Agreement (UKFTA) in particular is anticipated to give fresh impetus to economic and trade co-operation between the two countries in the near future.
Once the trade pact takes effect, more than 94% out of a total of 547 tax lines for fruits and vegetables will be slashed to 0%. Fruits such as litchi, longan, rambutan, dragon fruit, pineapple, and melons are expected to enjoy advantages to expand into new markets compared to rivals such as Brazil, Thailand, and Malaysia as they have yet to sign an FTA with the UK.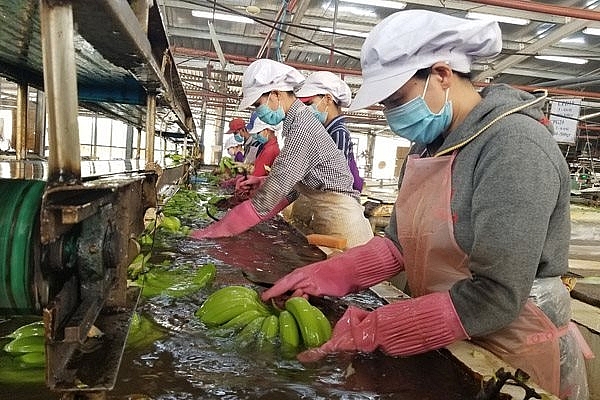 People process bananas after harvesting in the southern province of Binh Duong. Vietnam's fruit and vegetable exports are expected to reach US$8-10 billion in 2030 – PHOTO: NAM BINH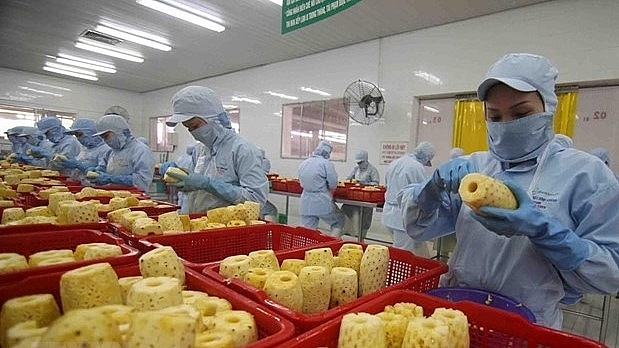 Pineapples processed for exports (Photo: VNA)
Vietnam targets US$10 billion from fruit, vegetable exports by 2030
According to The Saigon Times, Vietnam targets to export fruits and vegetables worth US$8-10 billion by 2030, according to a scheme for the development of the fruit and vegetable processing industry that has been approved by Prime Minister Nguyen Xuan Phuc.
The proportion of processed fruits and vegetables in Vietnam's total fruit and vegetable exports is expected to reach 30% or more. The country would be capable of processing 2 million tons of fruits and vegetables, while the loss from harvesting fruits and vegetables is expected to fall by 1% annually. Around 70% of companies that process fruits and vegetables for export are expected to have advanced technology.
The Government will invest in 50-60 new medium and large-scale facilities for fruit and vegetable processing and develop new fruit and vegetable processing corporations and enterprises of international stature that have strong competitiveness in the global market.
To meet this target, Vietnam will focus on improving its fruit and vegetable processing capacity. The Government will prioritize fruit and vegetable processing projects that apply advanced technology, ensure environmental protection and are capable of connecting different localities.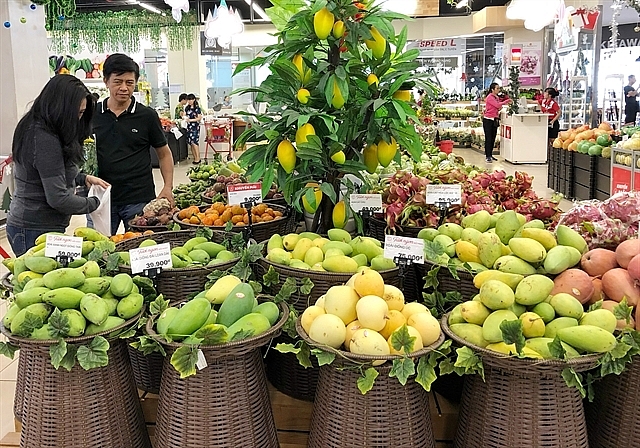 Customers buy fruits at a supermarket in HCM City. The domestic market has a high demand for fruits and vegetables. — VNS Photo Xuân Hương
Vietnam will also repair and upgrade fruit and vegetable processing facilities that have deteriorated, develop clusters for the cultivation and processing of fruits and vegetables in localities and build a system of large-scale facilities with modern equipment for processing, packaging, and storing key fruit and vegetables.
Besides, it is crucial to attracting investment to ensure that all of the production facilities will be well equipped with necessary machines by 2030, Nhandan reported.
Along with encouraging businesses to invest in food irradiation centers at large-scale fruit and vegetable farming areas so that their products meet international standards, the country will promote intensive processing and diversify processed products.
Additionally, the country will establish specialized fruit and vegetable cultivating areas that are able to provide some 5-6 million tonnes of high-quality products for processing by 2030.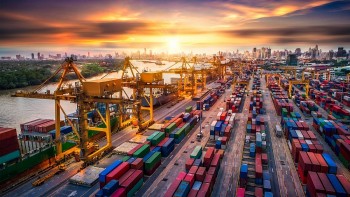 National
Vietnam, a rising star in the global supply chain, has the potential to become a new tiger in Asia, economist Brian Lee Shun Rong at Maybank - Malaysia's largest financial services group and the leading banking group in South East Asia – has reportedly said.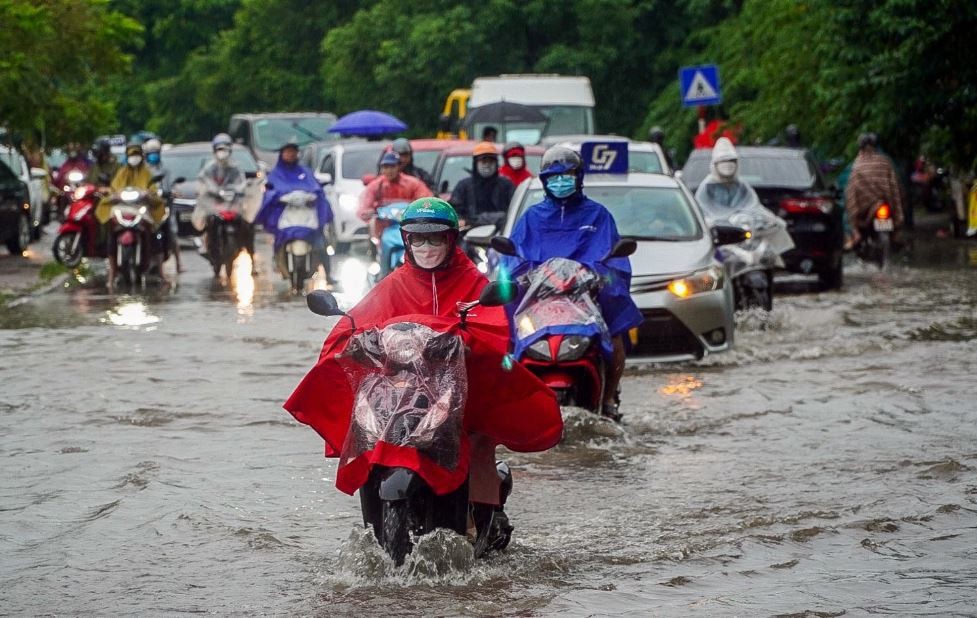 Economy
Vietnam Business & Weather Briefing (August 14): Vietnam Airlines expands partnerships to boot multi-sector businesses, Vietnam to have a national marine spatial plan by 2030, 2022 FDI report to focus on green growth, economic structure
August 14, 2022 | 16:57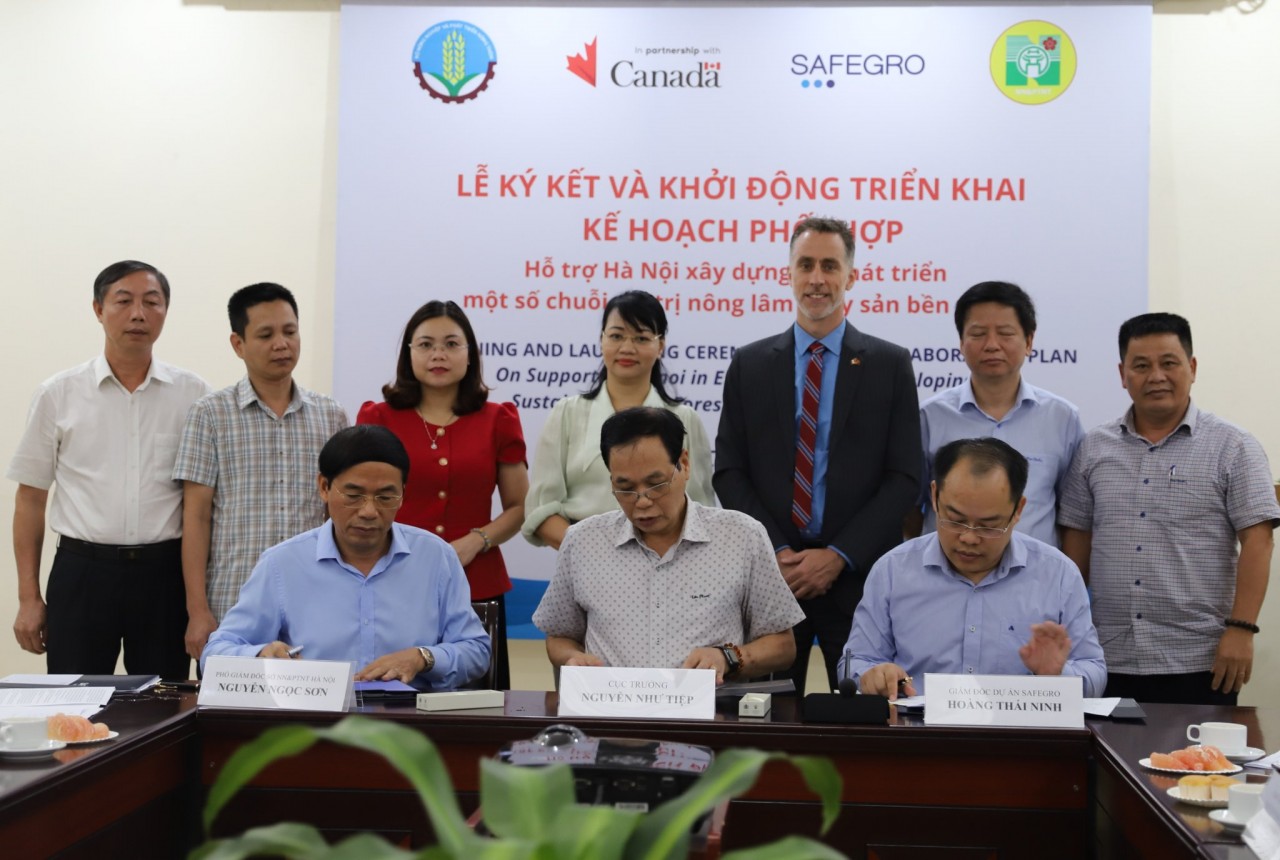 Make in Vietnam
As Vietnam furthers its international intergration, building agro-forestry-fishery high value chains is crucial for the sustainable development of the agriculture sector.
August 13, 2022 | 15:50