"Vietnam's Grand Canyon:" Majestic Cao Cat mountain attracts adventurous tourists
Cao Cat Mountain is called "The Grand Canyon of Vietnam" by the tourists, as it bears the same shape and resemblance.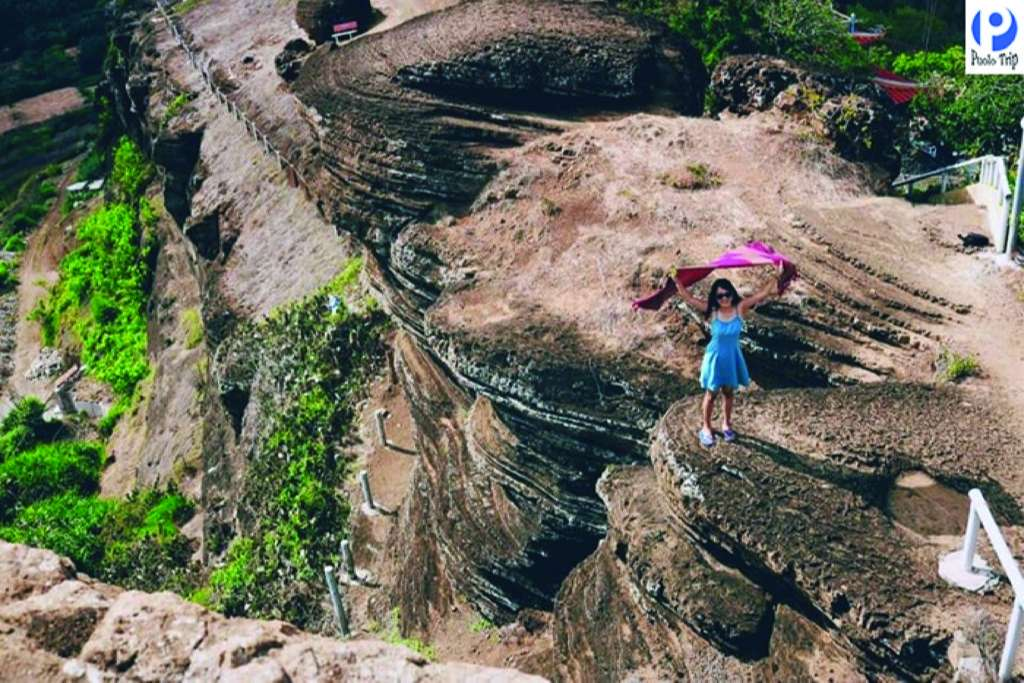 Photo: Poulo Trip
Located on the North of Phu Quy Island, Cao Cat Mountain is one of the tallest mountains on the island, about 106m above sea level. The cliffs have the unique shape, with the rocks that have been weathered over time, which become the favorite "check-in" spot for young people visiting Phu Quy. They named Cao Cat Mountain as "Vietnam's The Grand Canyon" for its majestic and wild sight.
After climbing a steep slope to the top, tourists will have a chance to witness the charming and wonderful view of the island, and the creation of wind, time and volcanic lava that made unique rocky shapes. From a distance, you can see the tiny Long Hai village.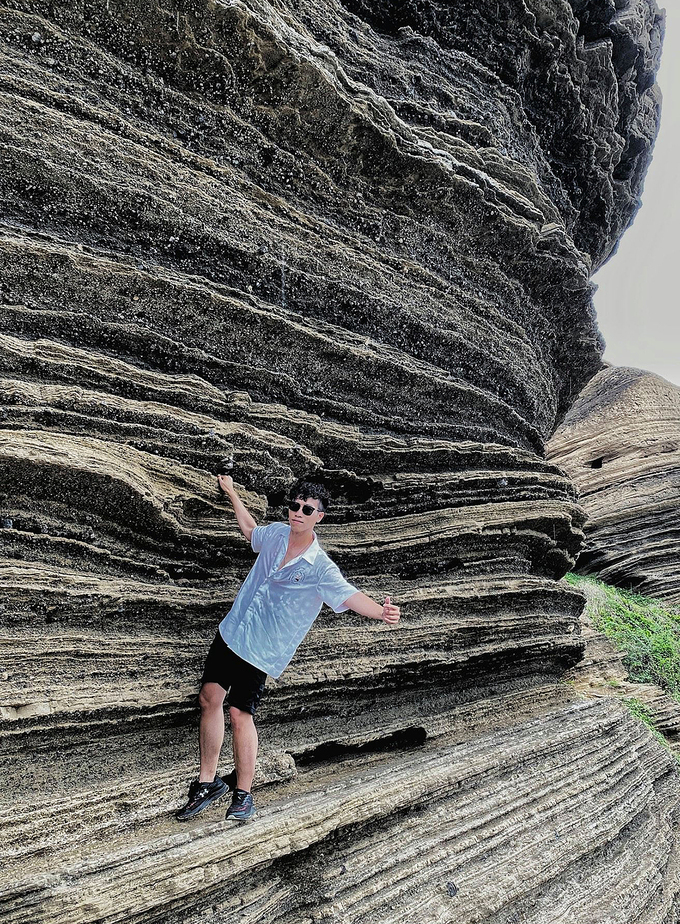 Photo: Hoang Vu
At the first glance, the high and rocks make the climbing to the check-in location look nearly impossible to reach. However, there is a small path that leads from the temple to the mountain, with strong barriers around for safety for the tourists to pose and take pictures.
Not only having the beautiful view, Cao Cat mountain is also a sacred place by local people. Tourists can visit Linh Son Pagoda that is located on the mountain, which was built in 20th Century.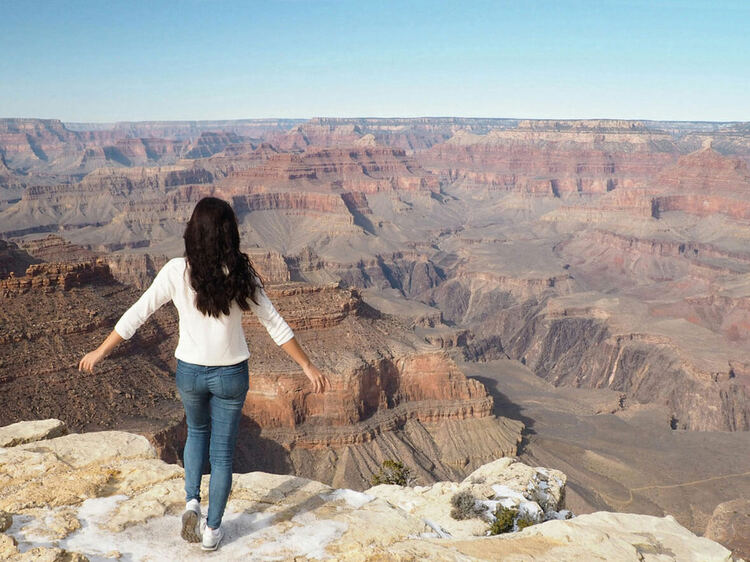 The Grand Canyon, America (In the front) and Cao Cat Mountain in Phu Quy Island. Photo: Sabi/Tinh Phu Quy
Hoang Vu, 29 year olds, visited Phu Quy Island in May, was impressed by the beauty of Cao Cat Mountain. "Ever since Covid-19 pandemic stopped me from travelling abroad, Phu Quy Island is the 20th place that I have visited for the last 2 years. Cao Cat Peak was recommended to me by the Internet and local people. The huge cliffs with extraodrinary shapes make this become a fabulous check-in spot for adventorous people like me," Vu said.
To reach to Cao Cat mountain, tourists can hire a motorcycle with VND 100,000/ day from Tam Thanh Village. From there, it would take about 10 minutes of riding to reach the breathtaking mountain. Aside from Cao Cat, you can also enjoy other activities such as paddle boarding with VND 250,000 one hour that help tourists feeling more of the pristine beauty of the place.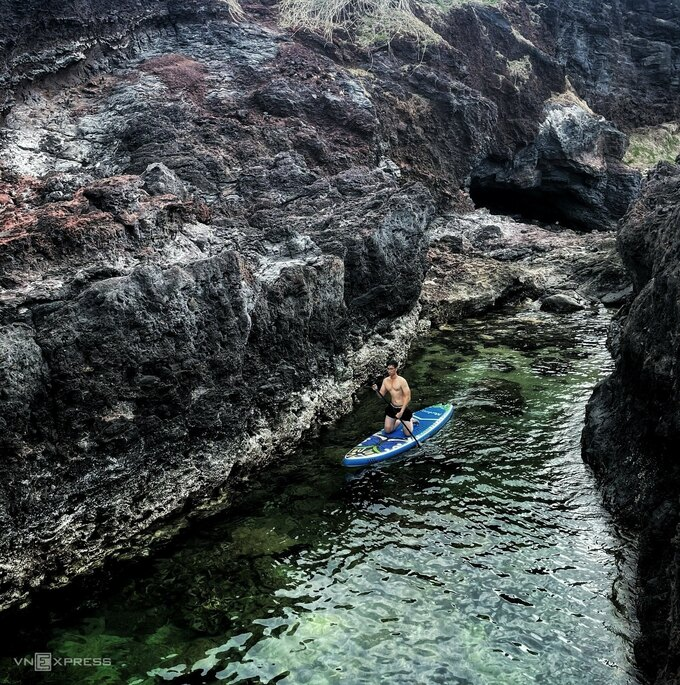 Photo: Hoang Vu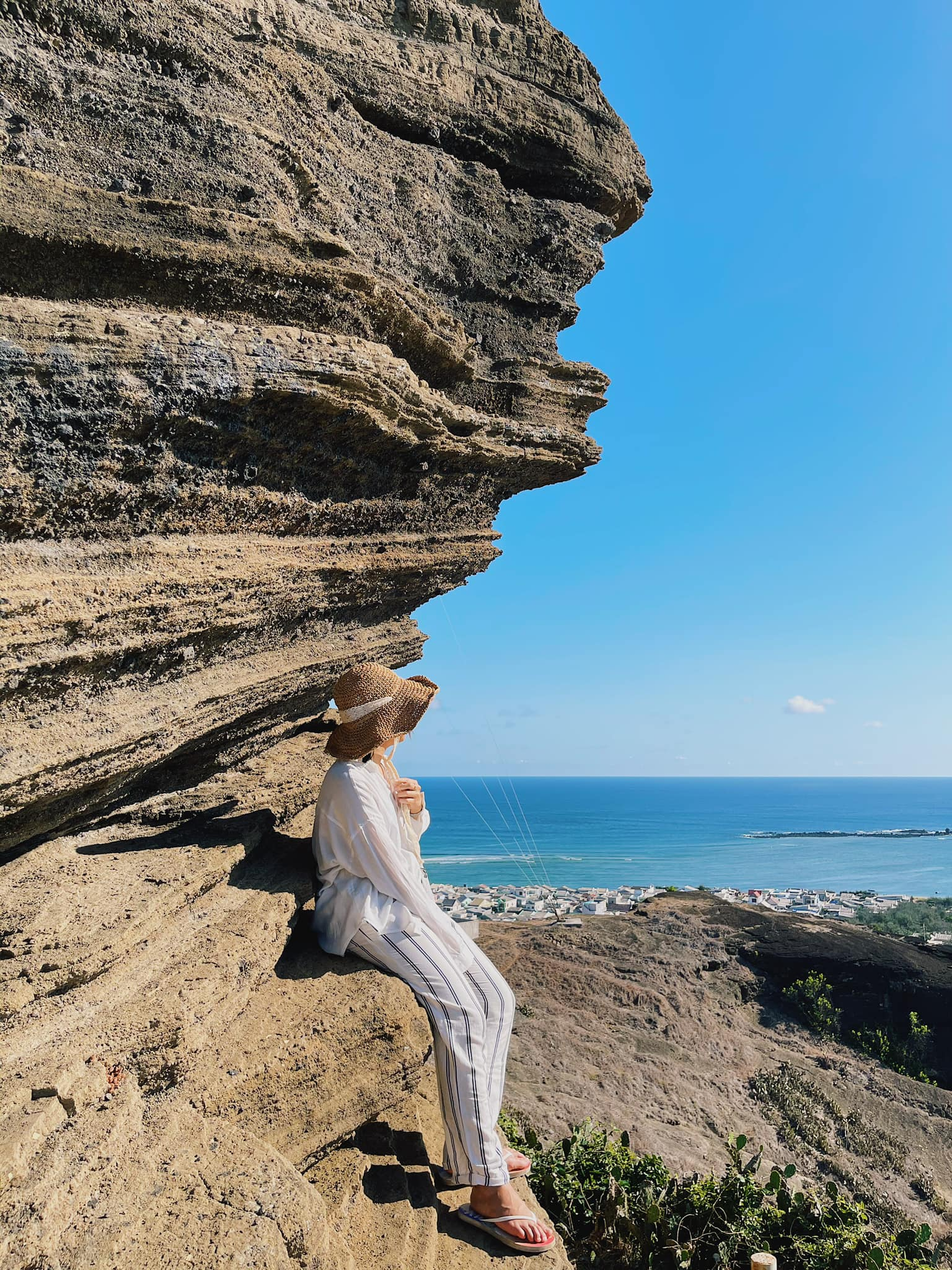 Photo: Dulichchat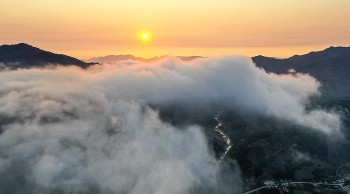 Multimedia
The gorgeous dawn behind a sea of fluffy white clouds creates a wonderful and beautiful picture of Truong Son Dong peak, Quang Ngai.