Experts speaks highly of Vietnam's response to Covid-19
Coronavirus surge is likely to continue for coming days, foreign experts still have highly evaluated Vietnam's response to the recurrent outbreak of COVID-19. Meanwhile, more than 300 Vietnamese citizens have been repatrated from the Republic of Korea on August 9. 
Vietnamese citizens line up before boarding the plane. Photo: Foreign Ministry
According to VOV, Vietnamese airlines have conducted more than 60 flights since April 10 to repatriate more than 17,000 Vietnamese citizens left stranded in over 50 countries and territories due to the COVID-19 pandemic.
Passengers on board the aircraft were minors under 18, the elderly, people with underlying illnesses, guest workers with expired labour contracts, students without accommodation due to the closure of dormitories, those in specially difficult circumstances.
The Vietnamese Embassy in the RoK sent staff to the airport to assist 313 citizens with necessary procedures before they boarded the plane.
National flag carrier Vietnam Airlines strictly implemented measures on security, safety and hygiene epidemiology throughout the journey to protect the citizens' health and prevent the possible spread of the virus.
As soon as the aircraft landed at Ho Chi Minh City's Tan Son Nhat International Airport, all crew members and passengers underwent medical check-ups and were transferred to quarantine facilities in line with regulations on COVID-19 prevention and control.
Earlier, on the same day, nearly 300 Vietnamese citizens repatriated home safely from Saudi Arabia and Cyprus.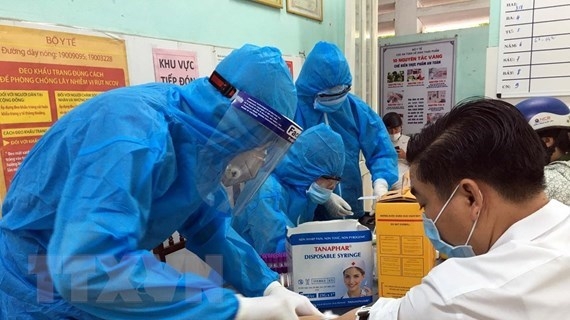 People have sample taken for COVID-19 testing. Photo: VNA
Experts speak highly of swift, decisive actions of Vietnamese Gov't in response to COVID-19
For more than three months until recently, all confirmed coronavirus cases in Vietnam have come from overseas. But the virus has recently resumed spreading within Vietnam, starting from a hospital in the city of Da Nang.
As of 6pm August 9, Vietnam has confirmed 841 coronavirus cases, including 384 cases detected in the community following the recurrence of the virus in Da Nang city on July 25.
A surge in coronavirus that has seen record numbers of new cases in recent days is likely to continue for days, Prof Michael Toole, an epidemiologist and principal research fellow at the Burnet Institute in Melbourne (Australia) still spoke highly of Vietnam's response to latest COVID-19 outbreak.
In a BBC article published on August 8, he said: "Like in the first wave, Vietnam has responded quickly and forcefully" when talking about the sudden resurgence of the coronavirus in Da Nang.
This central city sealed itself off from visitors and retreated into full lockdown after Patient 416, the first case of local infection after 99 days without community transmission in Vietnam.
Each resident is set to be tested for the virus, and a field hospital has been erected as every resource is thrown at slowing the spread of the disease, according to the article.
Meanwhile, Hanoi has closed down bars and karaoke parlours as an extra precaution, and several cities, including the capital and Ho Chi Minh City, have made face masks compulsory again in public places.
Prof Rogier van Doorn, director of the Oxford University Clinical Research Unit noted: "What was successful before is being done again. I'm again impressed."
Dr Justin Beardsley, a senior lecturer in infectious diseases at Australia's University of Sydney, told BBC that Vietnam showed exceptionally strong community engagement when it came to curbing spread of the virus.
"There was big national pride about controlling the pandemic," he added.
The latest outbreak has spread to 15 cities and provinces across three regions of the country. Da Nang topped the list with 265 cases, followed by Quang Nam (75) and Ho Chi Minh City (8).
Eleven COVID-19-related deaths have been reported since the outbreak started in Da Nang.
All the fatalities in the country so far have either been residents of the city or the nearby Quang Nam province, and had suffered from serious chronic diseases such as cancer, renal failure, and diabetes prior to becoming infected./.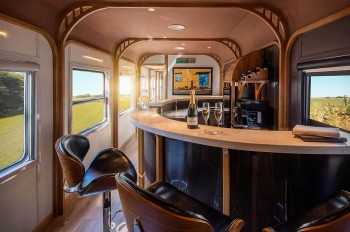 Travel
"The scenic train routes showcase some of Asia's most beautiful landscapes and provide a much-needed opportunity to rest and reconnect with loved ones," said CNN.