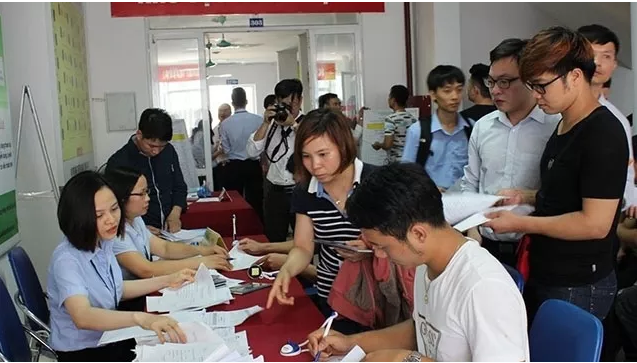 Workers find out information at an employment service centre in Hanoi. (Photo: Nhan Dan)
This figure has met 36.5% of the set target due to the effects of the COVID-19 pandemic, according to Industry and Trade News.
Remarkably, the rate of trained employees was estimated at 62.4% during the first six months. Meanwhile, the unemployment rate in urban areas was over 4% in the second quarter of this year.
This data has shown the large impact of Covid-19 pandemic to the domestic employment in the first six months of 2020.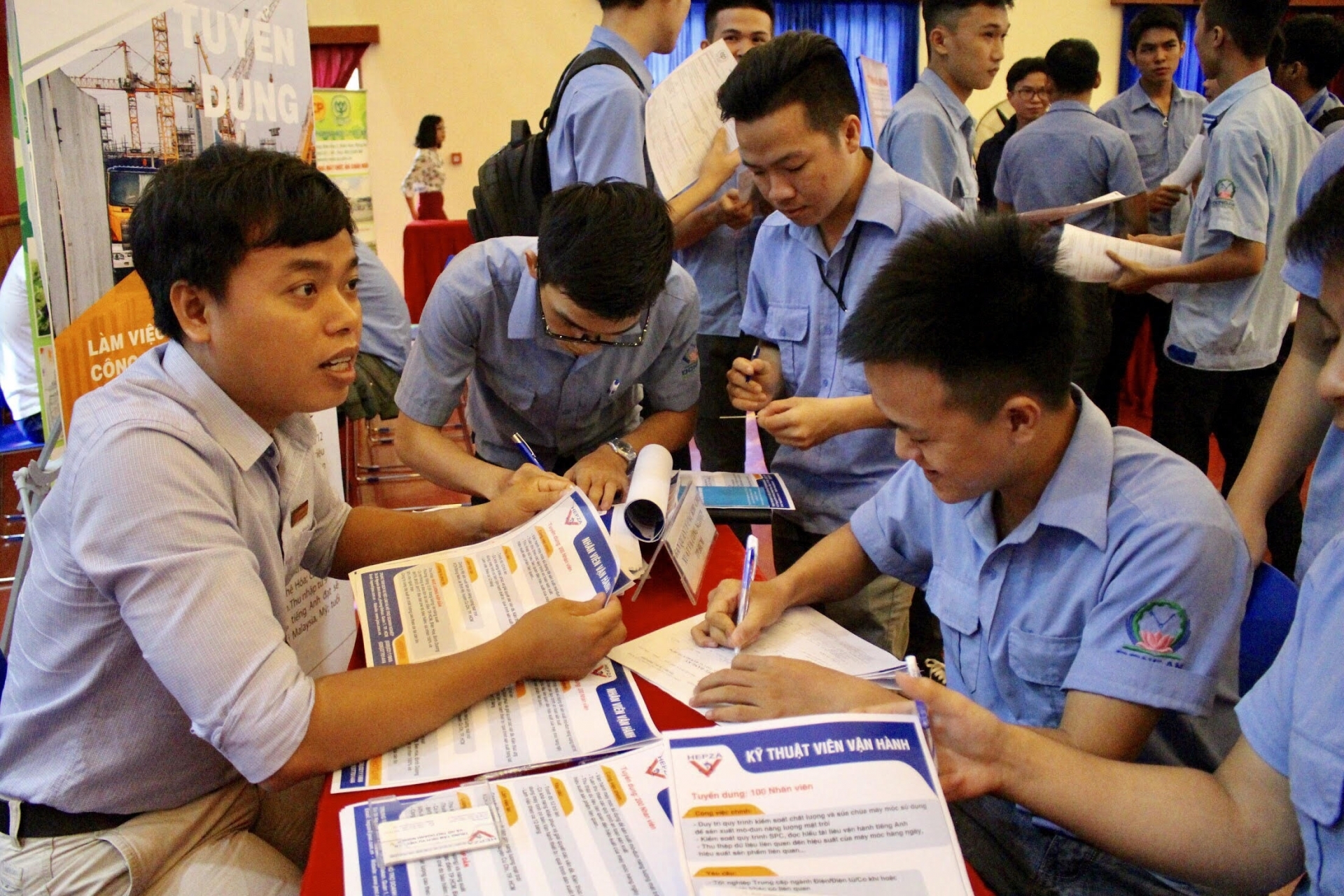 At a job fair (Photo: Industry and Trade News)
Nguyen Dinh Khang - Chairman of Vietnam General Confederation of Labor also emphasized that the Covid-19 epidemic has affected many socio-economic areas, including jobs and life of workers in Vietnam.
Therefore, during the first 6 months of 2020, Vietnam General Confederation of Labor focused on prevention and control of the Covid-19 epidemic and organized various activities to support affected union members and workers, informed Lao Dong.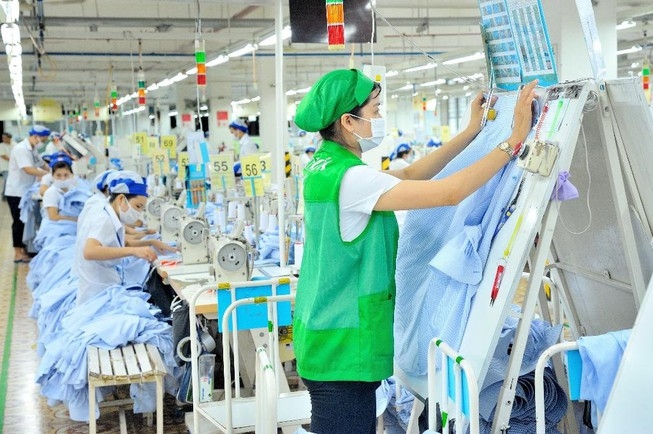 During the first 6 months of this year, an estimated 540,000 jobs have been created in Vietnam (Photo: Online Law)
In this context, the Deparment of Employment, under the Ministry of Labour, Invalids and Social Affairs is trying to report on employment of specific groups. They include youths, rural labourers, elderly female labourers, labourers at border areas, ethnic minority labourers, labourers with disabilities, labourers whose land has been acquired, and labourers who have completed a prison sentence.
The Department has also worked on developing proposals for the update of the labor supply and demand database, investigated the demand of employees in many categories of businesses, analyzed and forecasted the labor market, and supported the employment transactions in the 2021 - 2025 period.
Moreover, the Department has given suggestions that job service centers should enhance the connection between supply and demand, shorten the searching and recruitment time of employees in the context that the coronavirus has left huge impacts on the employment market, Nhan Dan reported.
Candy Lee