Vietnam's new Vice State President, a loving and caring female leader
Vo Thi Anh Xuan was elected Vice President of Vietnam for the 2016 – 2021 tenure on April 6. Before the election, Xuan was a loving, caring Secretary of the Party Committee of An Giang province who dedicated herself to union activities and the working class.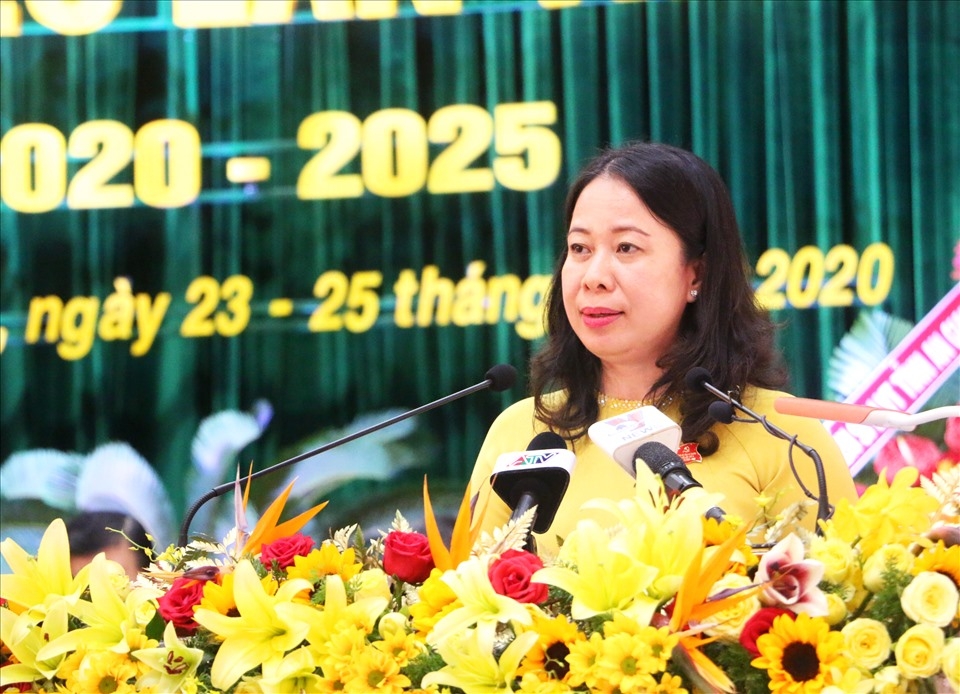 (Photo: Lao Dong)
Vice State President Vo Thi Anh Xuan was born in 1970 in Tinh Bien, An Giang province. She graduated from the Faculty of Chemistry, Can Tho University. She was a high school chemistry teacher before starting her career in politics.
Before elected as Vice State President by the National Assembly, Xuan was the Secretary of the Party Committee of An Giang province and head of the National Assembly (NA) deputies' delegation of the province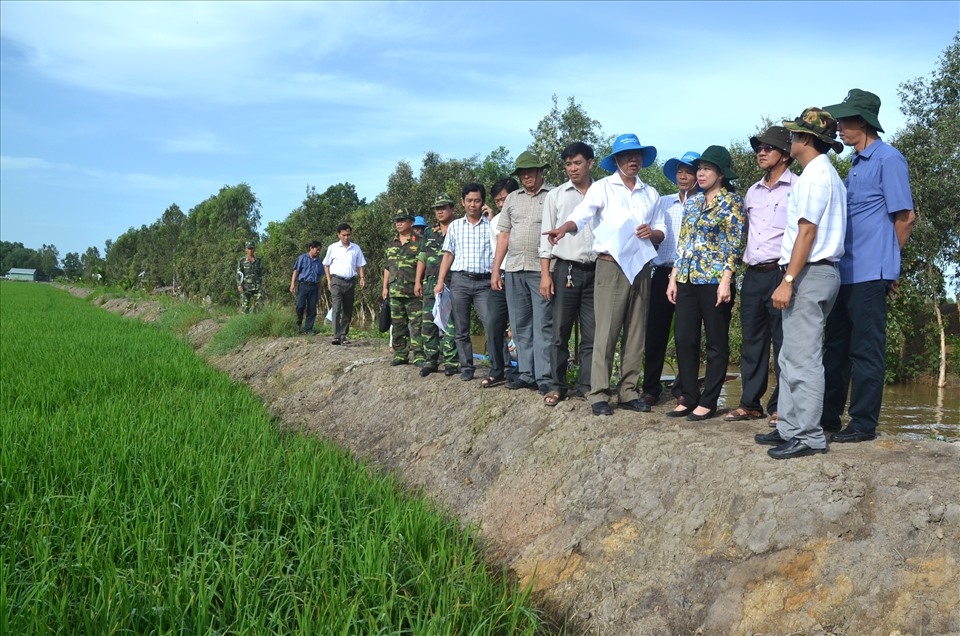 (Photo: Lao Dong)
Xuan is well-known for her enthusiastic, friendly working style, especially in rural environments and trade organizations.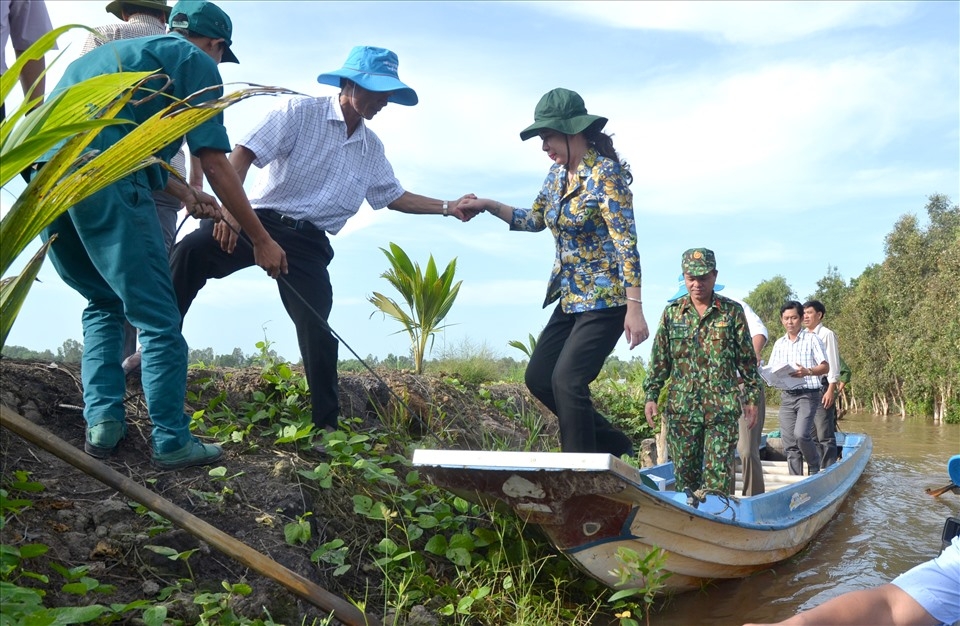 (Photo: Lao Dong)
Xuan is always willing to take long travel past rough terrain, brave bad weather to timely reach target locations by simple vehicles.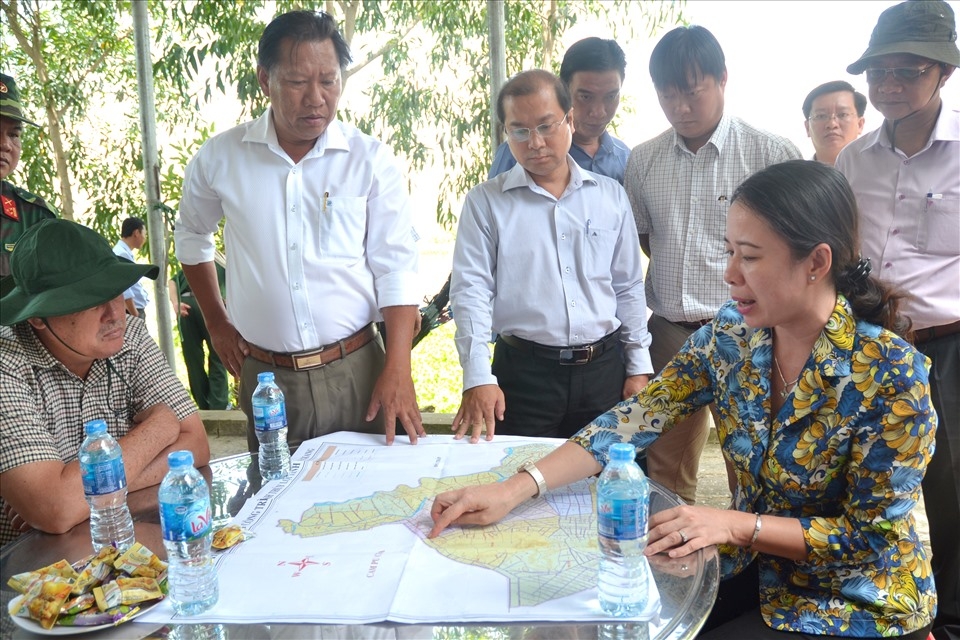 (Photo: Lao Dong)
Thanks to the determined working spirit as a Provincial Party Secretary, Xuan has given strong, determined and practical guidance, which not only brings practical effects for the community but also raises certain practical theoretical problems.
(Photo: Lao Dong)
Xuan always expresses her love and care to the workers and Union organizations. The annual model of "provincial leaders visit cleaning workers during New Year Eve" was initiated, established and maintained by the new Vice State President.
(Photo: Lao Dong)
Another model in which provincial leaders visit and give presents to hospitalized patients on New Year Eve is also Xuan's proposal.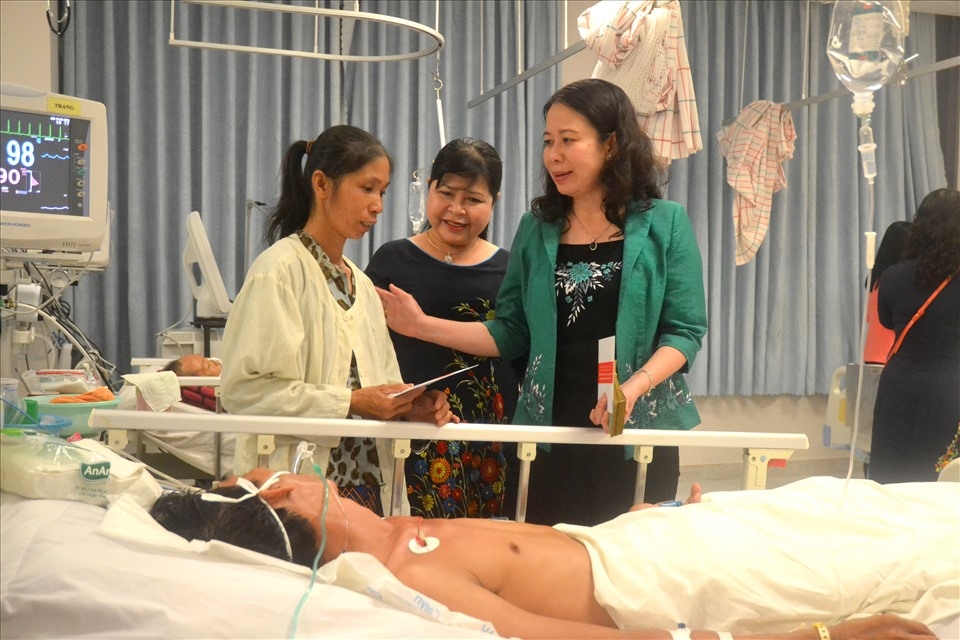 (Photo: Lao Dong)
During the visit, Xuan also spends time sharing and encouraging seriously ill patients and their families, according to Lao Dong.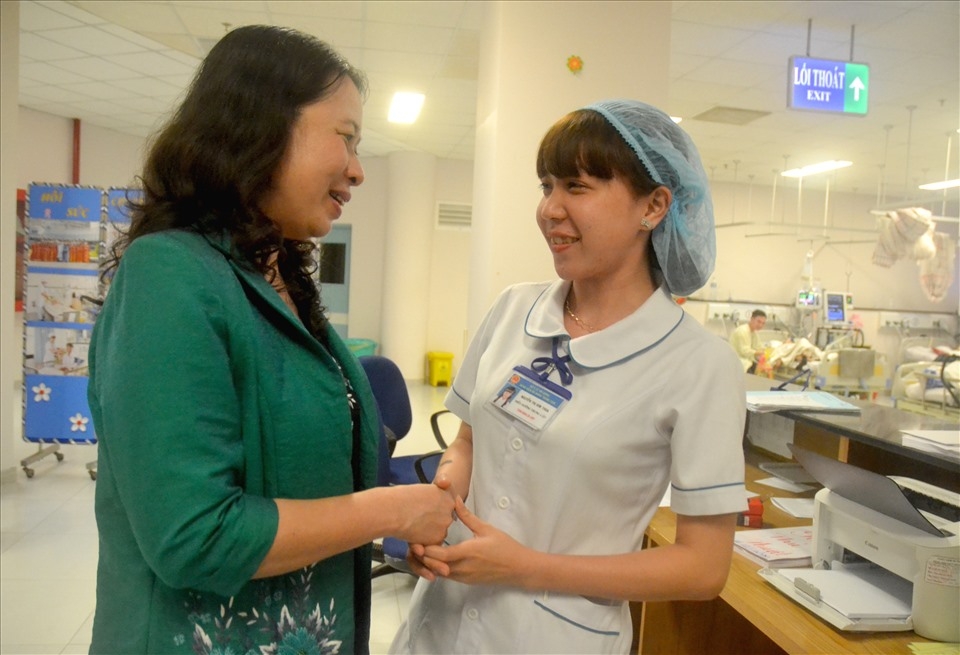 (Photo: Lao Dong)
Zuan shaking hands with one medical staff on duty on New Year's Eve.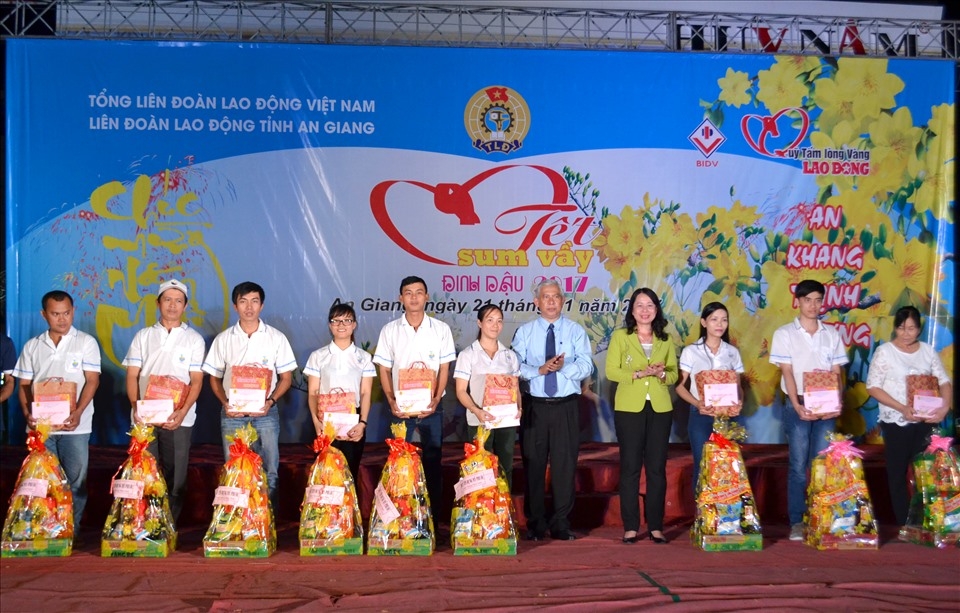 (Photo: Lao Dong)
New Year gifts were given to workers.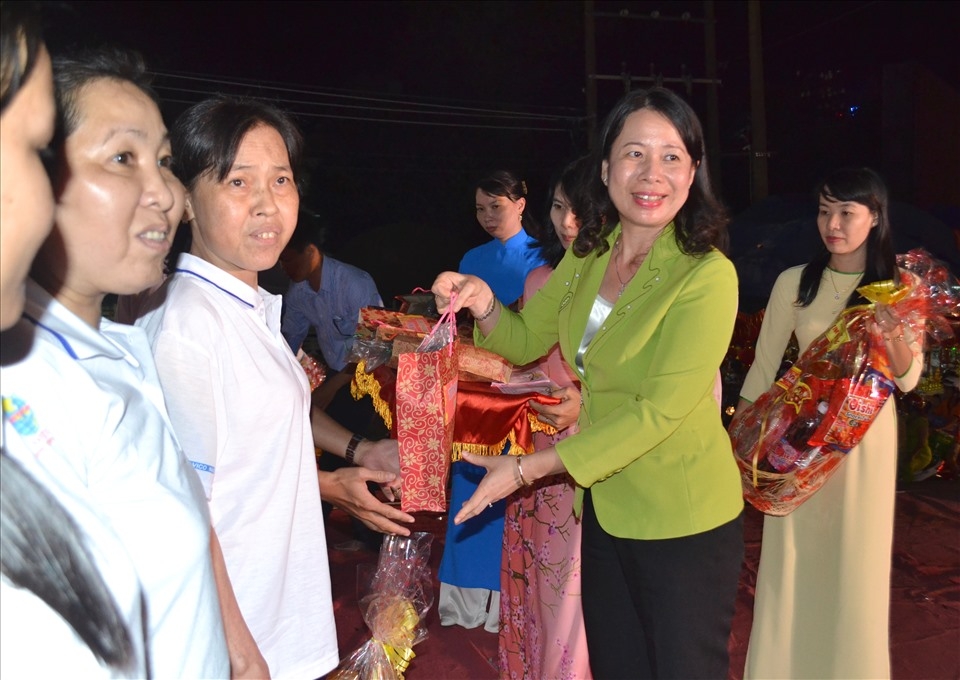 (Photo: Lao Dong)
Xuan giving New Year presents to union members and workers in difficult living conditions.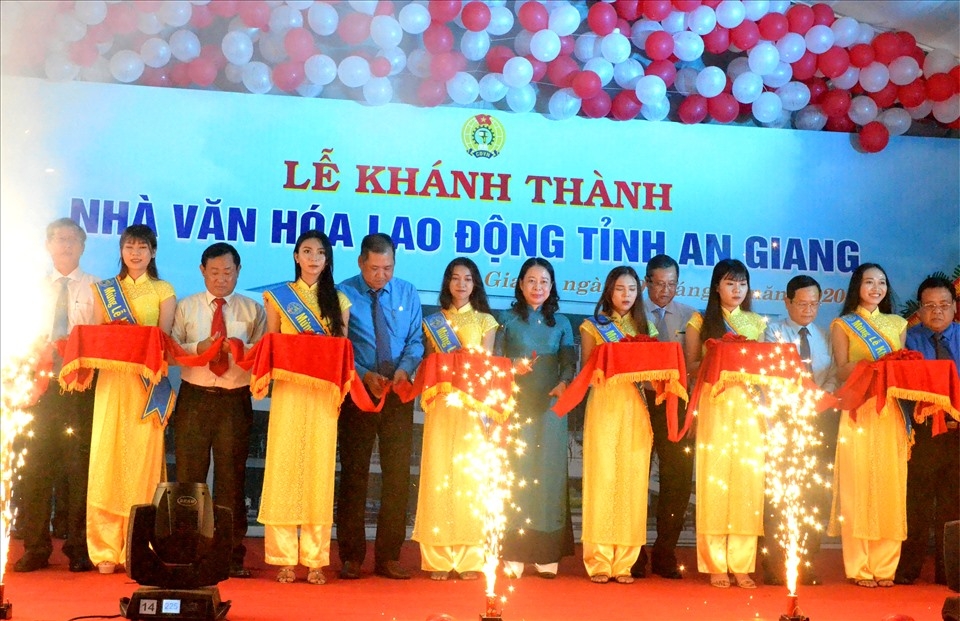 (Photo: Lao Dong)
In spite of the hectic schedules, Xuan always spares time to attend trade union events.
Legislators on April 6 afternoon cast secret ballots to elect the new Vice President, part of the ongoing 11th session of the 14th NA. After that, a resolution on his election was adopted with the support of 447 out of the 449 deputies present at the sitting, equivalent to 93.13% of the total number of parliamentarians. The resolution took effect immediately upon approval.
Vo Thi Anh Xuan was an alternate member of the Party Central Committee for the 11th tenure. She is a member of the Party Central Committee in the 12th and 13th tenures and a deputy of the 14th NA, according to VNA.
Xuan is the 17th person to have held the vice-state presidency since 1945. She is one of the five successive women to have assumed office as vice-state president since 1992 when Nguyen Thi Dinh was named the first, Tuoi Tre cited.
On Monday, the legislature voted in Nguyen Xuan Phuc, former prime minister, as state president. Lawmakers elected Pham Minh Chinh, incumbent chief of the Communist Party of Vietnam's Organization Commission, as Phuc's successor the same day.
Vietnam's new legislature chairman, Vuong Dinh Hue, who was then secretary of the Hanoi Party Committee, was sworn into office on March 31. Minister of Finance Dinh Tien Dung was appointed as Hue's replacement the same day.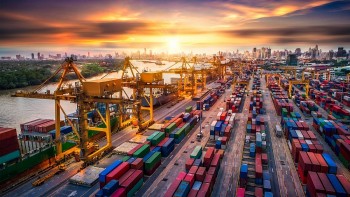 National
Vietnam, a rising star in the global supply chain, has the potential to become a new tiger in Asia, economist Brian Lee Shun Rong at Maybank - Malaysia's largest financial services group and the leading banking group in South East Asia – has reportedly said.