Vietnam's tourism signals readiness to welcome foreign arrivals, unmissable tours for this summer
As coronavirus pandemic in Vietnam seems to be under control, the tourism sector is rushing to work with other relevant ministries and agencies to reopen its door to embrace the new wave of international tourists.
Preparation to receive international arrivals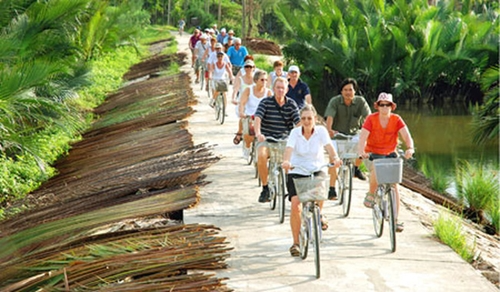 Illustrative photo bu QDND.
The "Vietnamese people travel to Vietnamese destinations" campaign has brought the domestic tourism to life again with a series of stimulus and promotional packages for the locals, showing the world the picture of a safe Vietnam as a travel destination.
According to Chairman of Vietnam National Administration of Tourism Nguyen Trung Khanh, Vietnam is proposing to reopen inbound flights from countries that have taken good control of Covid-19 and the key tourism markets of Vietnam including South Korea, Japan, China, Taiwan ( China), Australia, New Zealand as well as other European and Southeast Asian countries.
Some experts said that Vietnam can make use of the earlier opening of international flight routes comparing to those of other vicinity countries, which are still making efforts to quell the pandemic, to attract outbound arrivals.
Vietnam's air carriers examine plans to stimulate international flights. Accordingly, Vietjet Air is working with competent agencies to optimize support for tour operators or travel agencies when the international routes resumed. While the national flagship air carrier Vietnam Airlines stressed that foreign arrivals' structure and habits may change after Covid-19, as a result, Vietnam's aviation should survey and make changes to respond to the demands of international travelers.
Amazing destinations to explore
Hanoi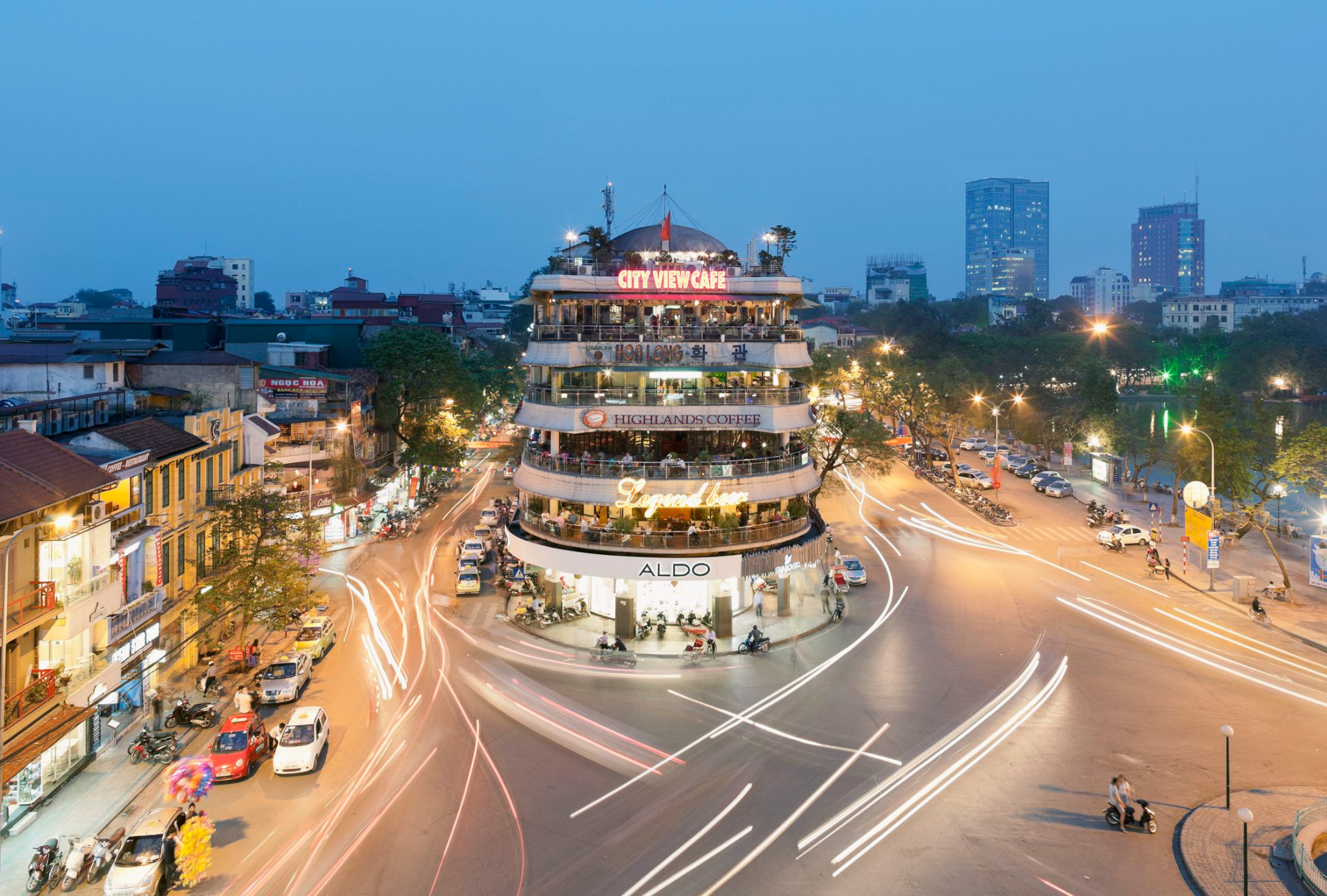 Photo: Tripsavvy.
Vietnam's capital city is known for its centuries-old fascinating architecture and culture, the Old Quarter with higgledy-piggledy streets, temples, markets and impressive vistas is one of the unmissable destinations for foreign travelers. The South China Morning Post describes Hanoi as experiencing a huge buzz attracting swathes of investment at the moment.
Sapa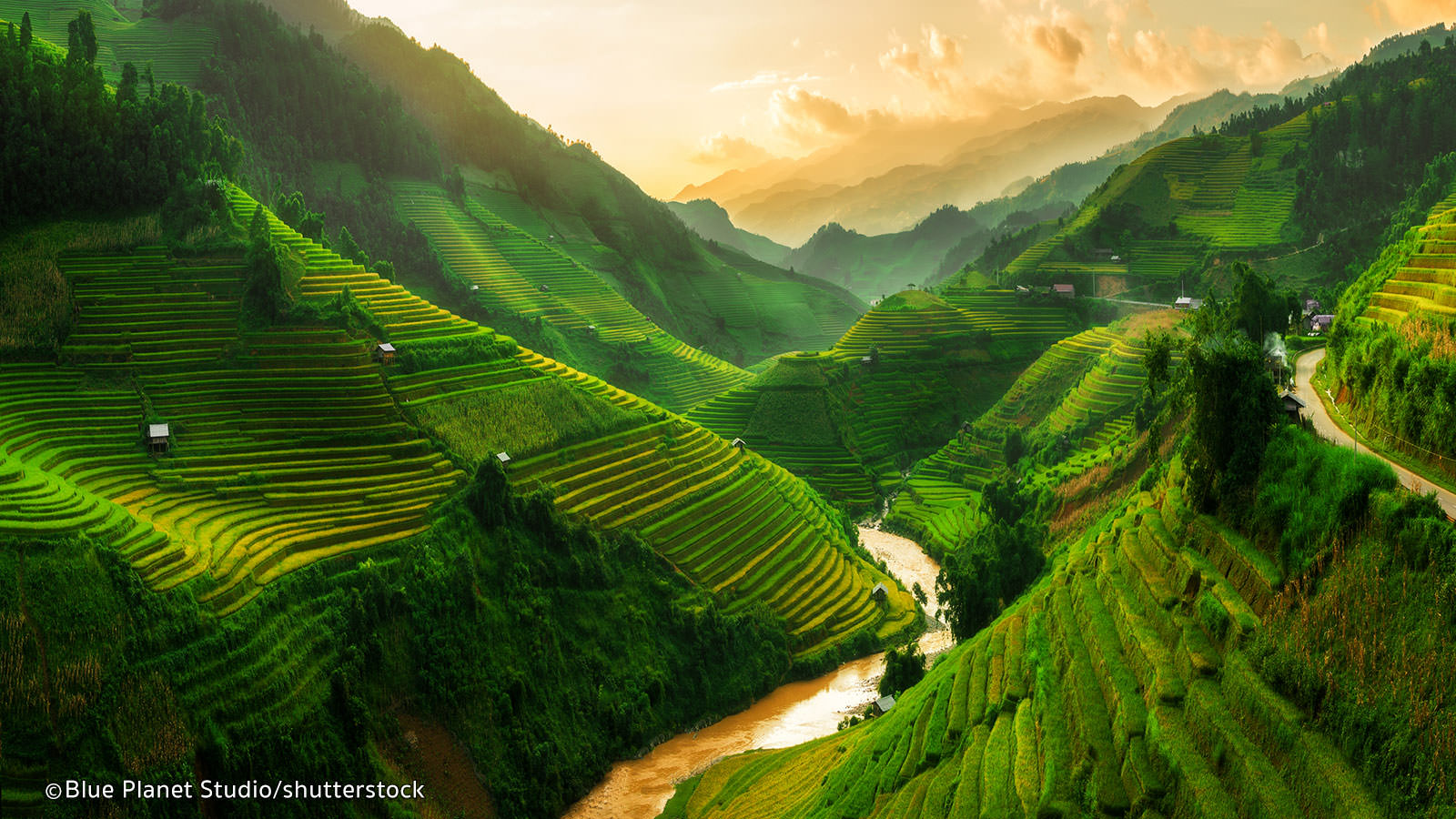 Terraced padding fields in Sapa. Photo: Blue Planet Studio
Sapa is a mountain town in northwest Vietnam, famous for its towering peaks, steep rice terraces and picturesque villages nestled between every breathtaking view. Sapa is one of Vietnam's top tourist destinations, and for very good reason. The mountains are home to distinct ethnic minorities who are willing to open their homes to travelers for a chance to learn about their unique local cultures and explore their beautiful homeland.
According to Anywhere, a travel blog site, It is also one of the best places for trekking in Vietnam and is home to the country's largest mountain—Mt Fansipan. For these reasons and more, Sapa is firmly etched on the tourist trail. Unfortunately, in recent years, people have begun to find Sapa's charms overshadowed by the tourist crowds.
Ninh Binh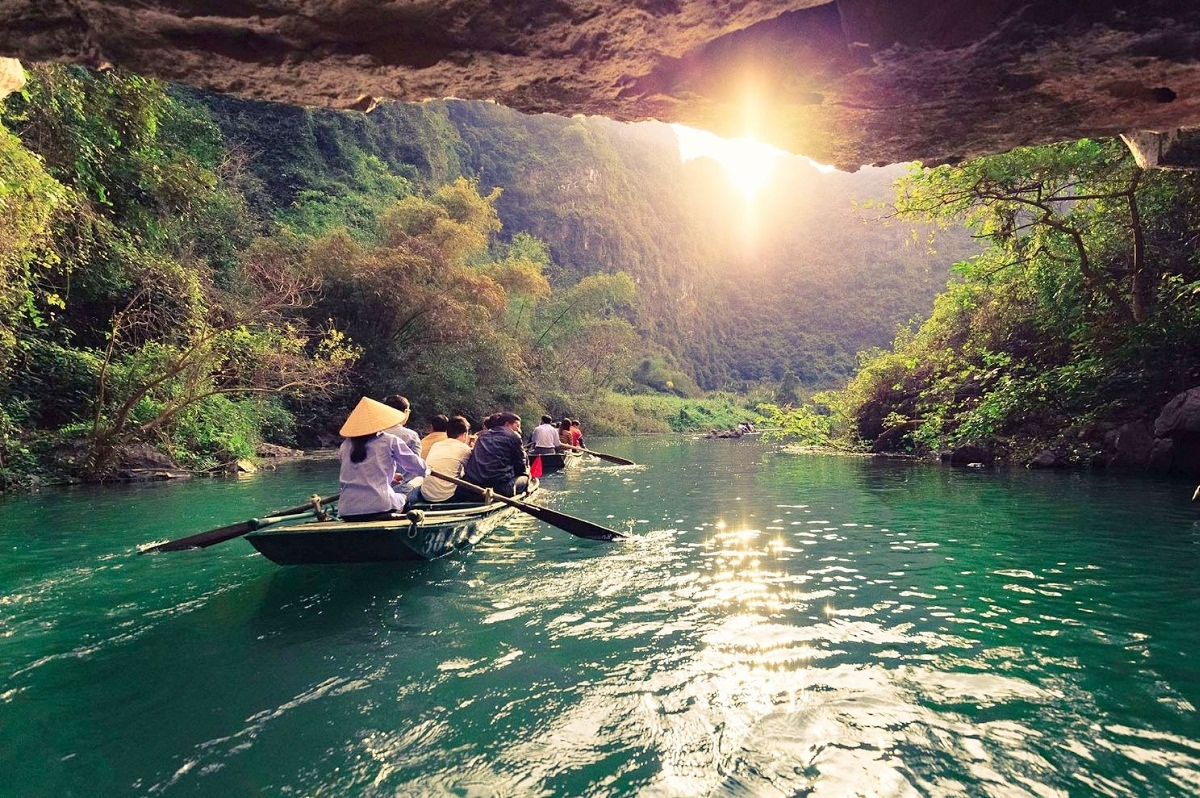 Exploring Trang An Bai Dinh. Photo: Hanoiexploredtravel.
Kayaking in Trang An, Ninh Binh is an amazing experience that never disappoint travellers.
Ninh Binh offers limestone karst scenery, a little like the UNESCO World Heritage site of Halong Bay whose peaks are islands as opposed to Ninh Binh's mountains. During the kayaking trip in Trang An, travelers may discover the series of limestone caves, viewing the farmers and their family doing farm work on their fields, and enjoy the peaceful time.
Halong Bay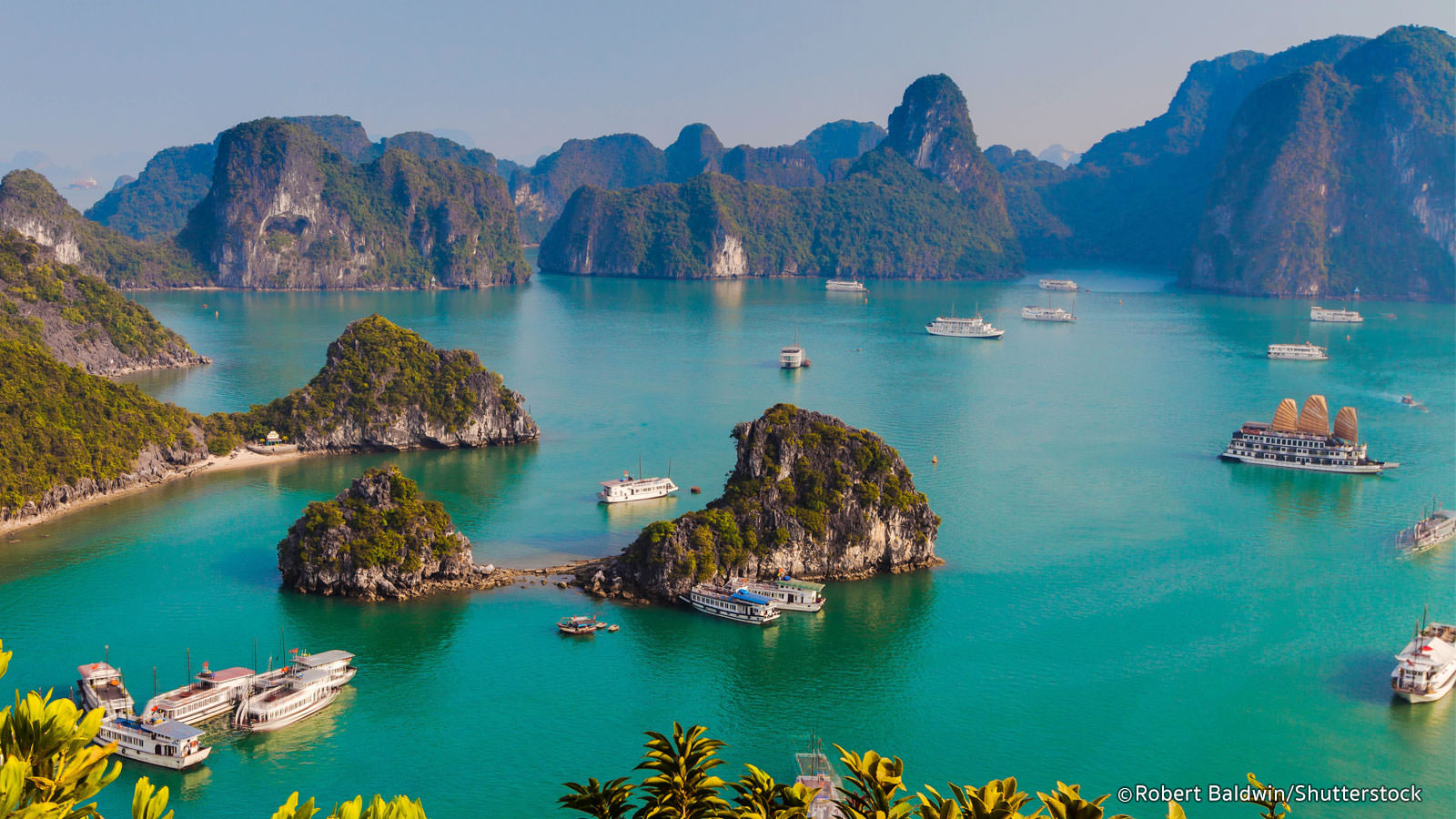 Photo: Robert Balwin/ Shutter Stock.
A UNESCO World Heritage Site of emerald waters and hundreds of limestone karsts emerging enchantingly amid the sea, it's easy to understand why Halong Bay cannot be missed out on any holiday to Vietnam. Movie buffs love the fact Halong Bay has been the filming location of many Hollywood blockbusters too.
Hoi An
Reflect on this … riverside bars and restaurants in Hội An, Vietnam. Photograph: Alamy
The Guardian once wrote: "Fabulous fresh food is the order of the day – every day – in this ancient riverside town. But explore the temples and beaches by bicycle and all those grilled dishes and pho will have been well-earned".
Mekong Delta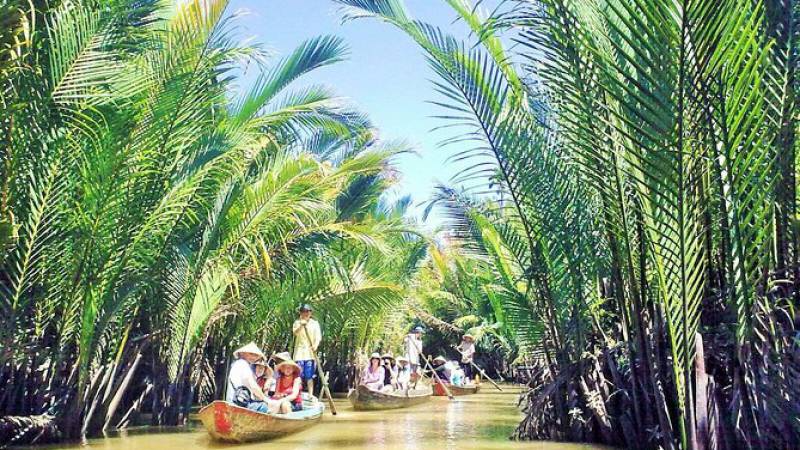 Photo: On the go tours.
A mysterious maze of rivers, swamps and deltas, the Mekong Delta is frequently called Vietnam's rice bowl, for the crops and food produced here that feeds the rest of the country. The vibrant river markets cannot be missed, while the Lonely Planet recommends watching out for the water buffaloes in the rice paddies and the bird life in the mangrove forests.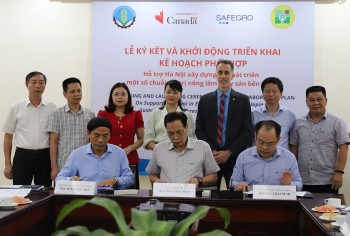 Make in Vietnam
As Vietnam furthers its international intergration, building agro-forestry-fishery high value chains is crucial for the sustainable development of the agriculture sector.