Vietnam's T&T Group continues to import record huge amount of cashews from Côte d'Ivoire
After the unprecedentedly huge cashew nuts purchasing contract with Tanzania last year, T&T Group signed another contract with the Côte d'Ivoire government with the volume of 150,000 tons cashew equivalent to the entire one Côte d'Ivoire have possessed.
The contract was signed under the cooperation agreement framework between the Chairman of Board of Directors and CEO of T&T Group, Do Quang Hien, and the Côte d'Ivoire Government.
The large amount of raw cashew nuts after arriving Vietnam will be processed by T &T Group as well as delivered to other cashew-processing factories nationwide.
The contract is believed to make a contribution to stabilizing the market and promoting the cashew export processing industry in Vietnam, according to Thanh Nien News.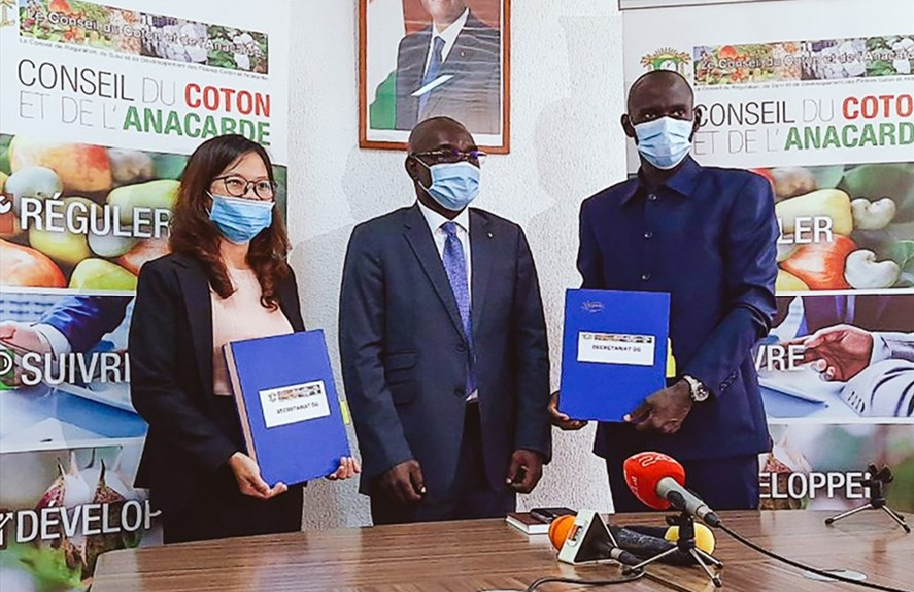 Pham Thi Phuong Mai, representative of T&T Group and representative of Ivory Coast Cashew Exporters Association signed the cashew nuts purchasing contract Photo: Thanh Nien
Adama Coulibaly, General Director of Côte d'Ivoire Cotton and Cashew Council said "Cooperation with T&T Group brings about potential opportunities for Côte d'Ivoire cashew industry. It is regarded as a foundation as well as the timely support for the Côte d'Ivoire exporters, enabling them to win a place in the cashew- exporting market."
Currently, T&T Group is the leading group in importing and exporting cashew nuts in the Vietnam market. In 2019, the total import-export turnover of T&T Group reached more than 260,000 tons, accounting for nearly 13% of Vietnam's. In the first seven months of 2020, the total import-export turnover of T&T Group touched nearly 337,000 tons, occupying for over 40% of the country's. T &T Group has planned to import from 120,000 to 150,000 tons of raw cashew nuts in the near future.
The huge cashew nuts purchasing contract of T&T Group signed in the context of economies seriously affected by COVID-19 pandemic not only boosts Vietnam's position in the field of importing and exporting cashew nuts but also demonstrates the strategic and comprehensive cooperation relation between Côte d'Ivoire and Vietnamese government represented by a prestigious corporation.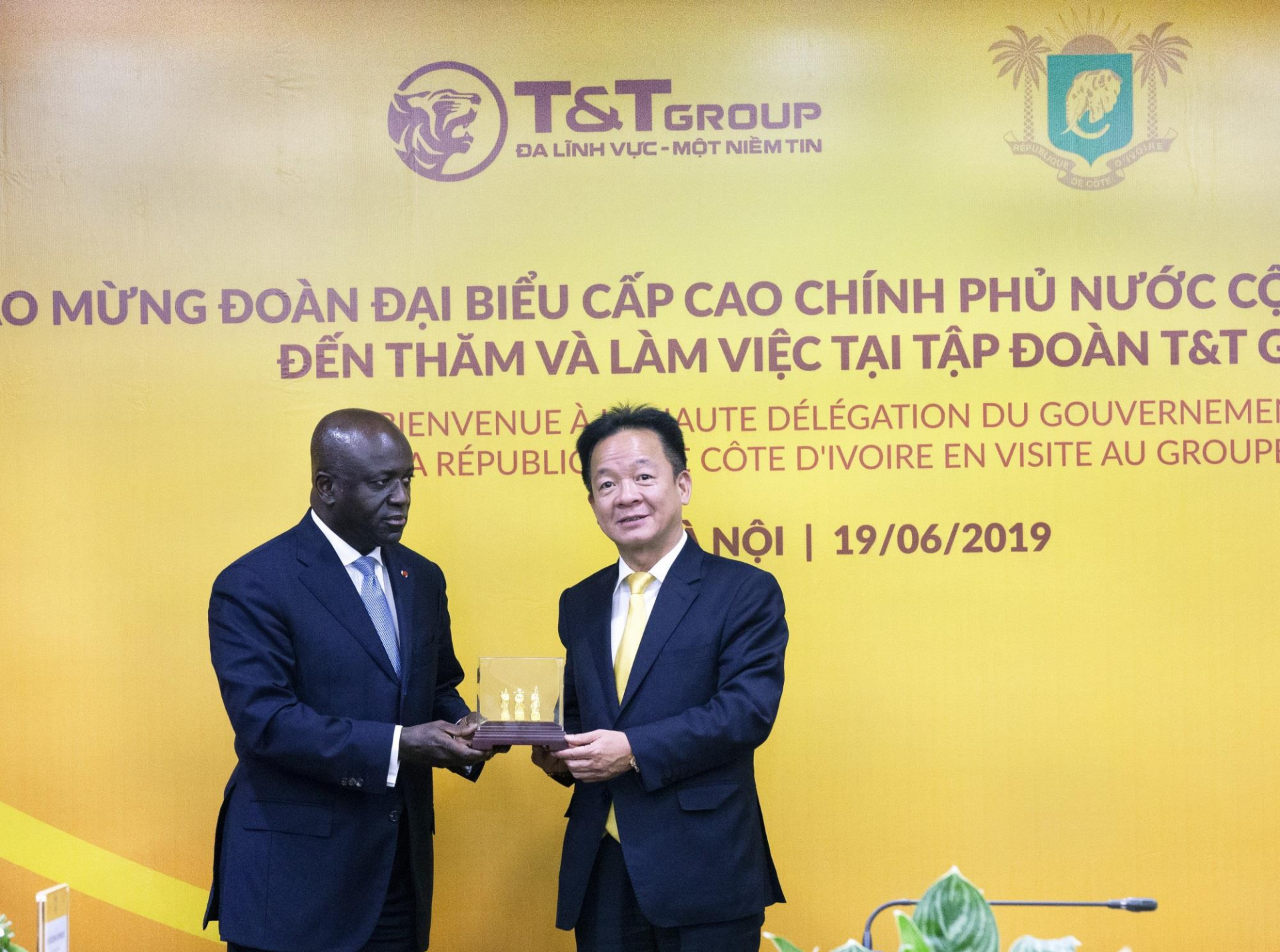 Chairman of the Board of Directors cum CEO of T&T Group Do Quang Hien presented the souvenir to the Minister of Foreign Affairs of Ivory Coast Marcel Amon Tanoh on the occasion Minister visited T&T Group in 2019. Photo: Thanh Nien
T&T Group has also pledged to invest in building cashew nuts processing factories in Ivory Coast with a capacity of up to 50,000 tons per year. Nevertheless, due to the COVID-19 pandemic, the construction progress has been interrupted. In the coming time, as the disease is controlled, the project will be accelerated to complete soon.
Earlier, in 2019, T&T Group signed a cashew nut purchasing contract with the Tanzanian government with the quantity of 176,000 tons out a total of 210,000 tons of raw cashew nuts from the 2018 season that the government bought from farmers for reserve purposes.
The Tanzanian Government previously attempted to find partners to buy the batches of raw cashew nuts in India, Singapore, China, and Kenya but failed to agree on a price. It spent more than six months finding a reputable and competent buyer such as the T&T Group, with the first shipments to arrive in Vietnam in September last year.
In recent years, Vietnam is the largest importer of raw cashew nuts and also the largest exporter of kernel cashew nuts in the world. The country plays an important role as a coordinator in global value chains, connecting raw cashew nuts suppliers like the Ivory Coast, Nigeria, Mozambique, and Benin with other cashew nut producers like India as well as consumer markets, reported VN Economic Times.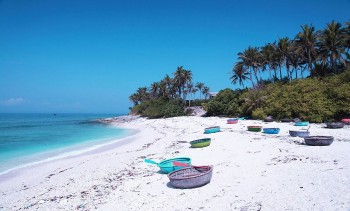 Travel
With more than 2000 miles of coastline, Vietnam brims with secluded coves, white sands, and waters fit for snorkeling. Crystal blue water, sandy beach, and bright sunshine, Vung Tau, and Nha Trang are voted among the most beautiful beaches by TikTok users.