T&T Russia Company Ltd, a subsidiary of Vietnam's T&T group and CV-PASS Company under the Russian VR-Logistic group signed a cooperation memorandum of understanding on information support and technology solutions in a bid to recover the tourist flows in the context of the Covid-19 pandemic.
The agreement marked the start of a new phase of cooperation between Russian and Vietnamese companies with a view to preparing for the tourism sector restoration.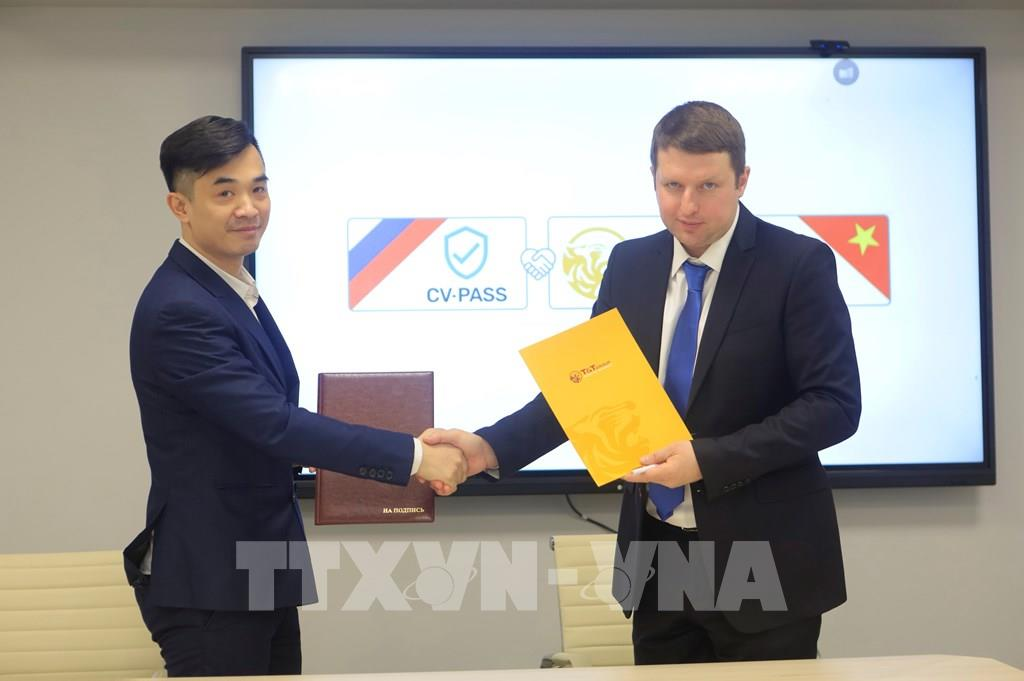 General Director of T&T Russia Company Ltd Nguyen Huy Hung Viet (L) and General Director of CV-PASS Andrey Kolmogorov at the signing of the Memorandum of Understanding. Photo: VNA
At the signing ceremony, the two sides' representatives briefed the Covid-19 epidemic situations in each nation as well as targets and cooperation potentials in tourism.
General Director of CV-PASS Andrey Kolmogorov said that companies of the two countries need to rapidly adapt to the new normal state, increase the exchange of information and experience as well as apply new technology solutions including fast antibody testing devices at the airports and digital software for verification of Covid-19 antibodies, thereby facilitating flows of safe travelers.
CV-PASS is a global initiative aimed at restarting the tourism industry and setting high-quality international safety standards for travel while ensuring compliance with Covid-19 prevention measures.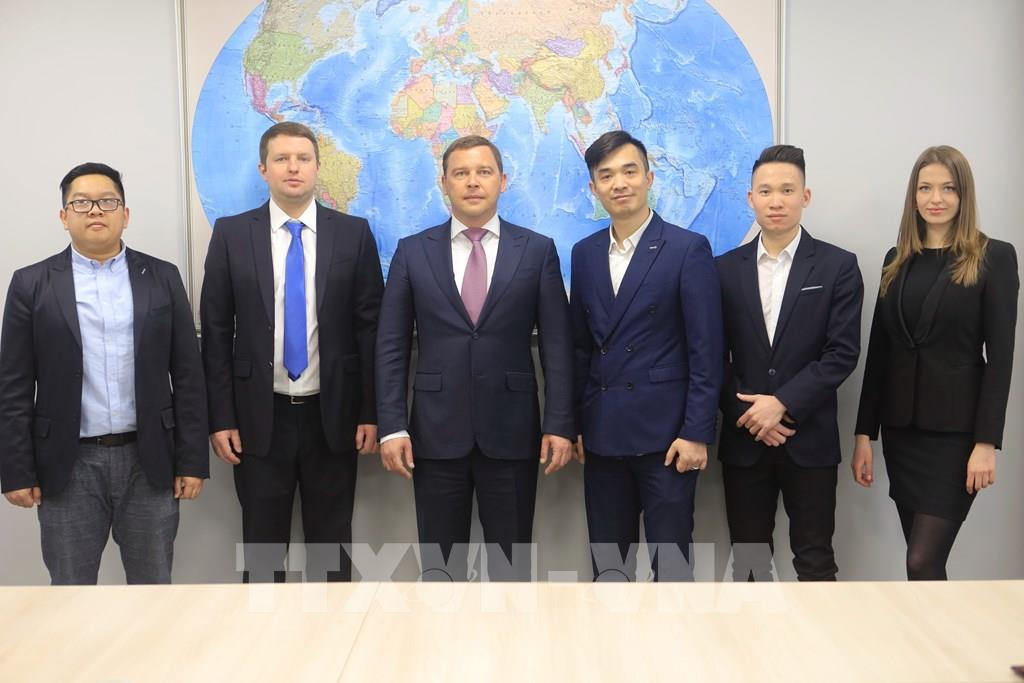 Delegates pose for a group photo. Photo: VNA
CEO of VR-Logistic Group Evghniy Petrishev affirmed collaboration with Vietnam is one of its most important orientations, especially in the fields of tourism, trade and import-export. He also expressed the hope that the group's activities would contribute to fostering Russia-Vietnam trade turnover in the time ahead.
For his part, General Director of T&T Russia Company Ltd Nguyen Huy Hung Viet said prior to the pandemic, Vietnam was a favorite destination of many Russian tourists, with more than 700,000 people each year. The company wished to beef up cooperation with Russian partners so that more and more Vietnamese know about Russian cultural values, he added.
T&T Russia Company officially came into operation in May 2019, after the T&T Group was granted a certificate to invest $25 million in the Russian market, marking a new development in the fields of investment and trade, overseas business expansion of the group.
Malie Nguyen