Viettel jumps 32 places in Brand Finance Global 500
The Military Industry-Telecoms Group (Viettel) moved up 32 places to the 325th in the 2021 list of the world's 500 most valuable brands recently released by the brand valuation consultancy Brand Finance.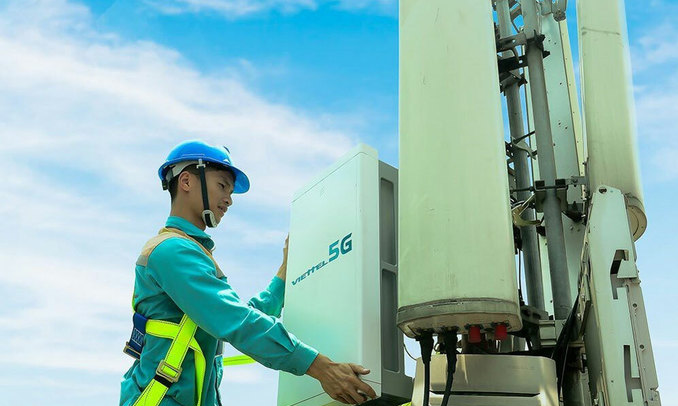 A man installs 5G equipment in Ho Chi Minh City. (Photo: VN Express)
Vietnam's largest telecommunication service provider Viettel has climbed 32 positions to rank 325th most valuable brand in the world in 2021. Currently valued at $6.01 billion, up 3.4 percent from the previous year, Viettel is the only telecom brand in Southeast Asia to break into the global ranking compiled by Brand Finance, a London-based branded business valuation consultancy, according to VN Express.
According to Brand Finance, Viettel continued to perform well in 2020, when it earned more than 264 trillion VND (nearly 11.5 billion USD) in revenue and posted year-on-year growth of 4.4 percent. Its revenue from digital services increased 27.7 percent, doubling the average growth rate of Vietnam's IT industry (14.7 percent).
The firm also built complete platforms for market-leading digital services, especially the ones for the Government, ministries, and sectors. Viettel's brand value has doubled since it decided to turn from a telecoms service supplier into a pioneer in developing a digital society in 2018, Vietnam Plus cited.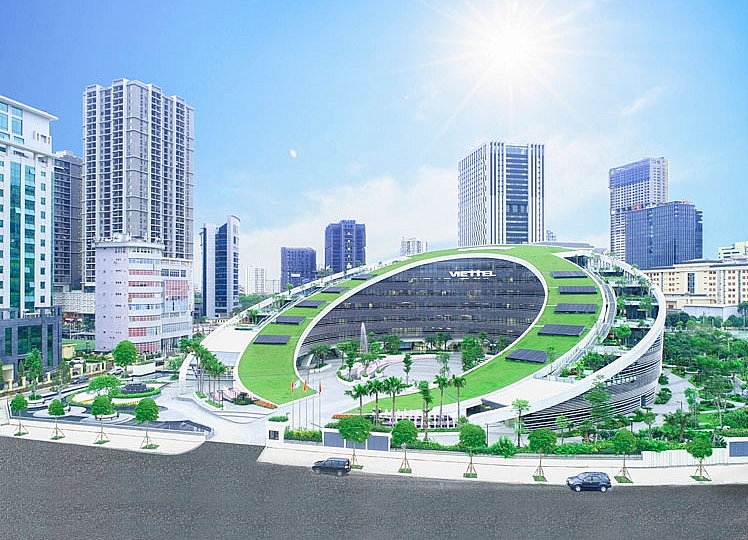 Viettel's headquarters (Photo: Vietnam Economic News)
By manufacturing 5G equipment and trialing 5G services, the company made Vietnam one of only six countries in the world to master the technology.
Brand Finance sees itself as "The most comprehensive directory of brand values and company profiles, updated annually since 2008." Brand Finance evaluates the strength and value of more than 5000 global brands every year. BranDirectory holds all of the Brand Finance rankings, specialist reports, and whitepapers published since 2007. With over 40 sectors and industries covered in 46 countries, Brandirectory is the most comprehensive collection of original brand valuations, brand strength analyses, and royalty rate calculations.
The Brand Finance Global 500 list covers 20 sectors in 29 markets, using a sample size of 55,000 adults over 18 years old. There are just 34 telecom companies in the 2021 listing of the world's top 500 brands by value. Most of them saw their values fall last year.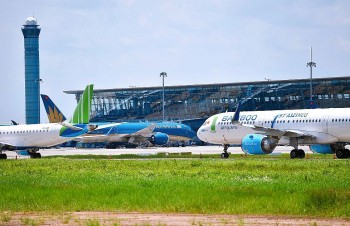 Economy
Vietnam Business & Weather Briefing (August 9): Vietnam's economic growth is expected to reach 7.5% in 2022, new securities accounts hit a near two-year low in July.