Vingroup Donates 500.000 Medicine Doses To Treat Covid Patients
With these 500,000 doses, Vietnam is currently capable of treating from 80,000 to 100,000 patients. All medicine will be donated to the Ministry of Health in August.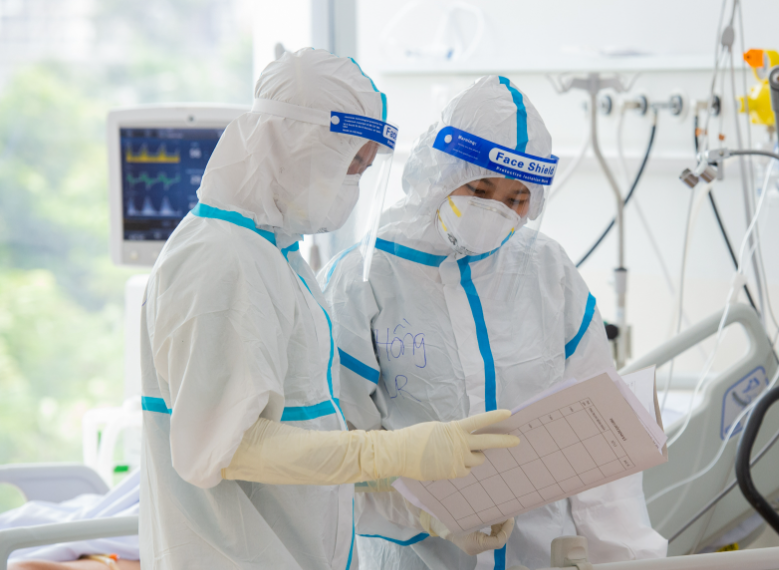 Photo: Vietnamnet
Vingroup has just sealed its special deal to import 500,000 doses of Remdesivir, an FDA-licensed medicine to treat Covid-19. The medicine will be donated to the Ministry of Health in August 2021 to accelerate the treatment process.
During the current outbreak, especially when considering the situation in Ho Chi Minh City and southern provinces, the medication timely contributes to treating patients, especially in high-risk groups such as the elderly and those with underlying conditions.
Currently, Vingroup is negotiating to hire a plane to transport the medication to Vietnam. It is expected that the first batch of 105,000 doses will arrive in Ho Chi Minh City before August 5, 2021.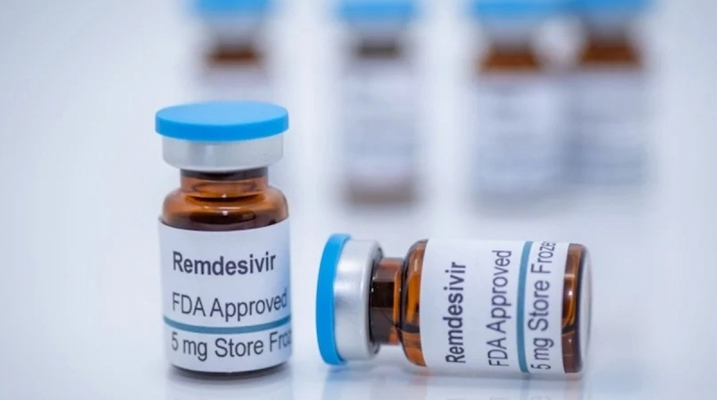 Photo: VTC
What is Remdesivir?
In October 2020, the U.S. Food and Drug Administration (FDA) officially approved the antiviral medication Remdesivir to treat patients with the novel coronavirus, making it the first, and so far the only drug to receive FDA approval for the treatment of Covid-19, according to Hackensack Meridian Health. In May, the FDA issued an emergency use authorization for Remdesivir.
Before its recent FDA approval and emergency use authorization, Remdesivir was considered an investigational drug. Originally, it was created as a possible treatment for hepatitis. In 2014, it was studied as a possible treatment for the Ebola virus. Since then, its effectiveness against other coronaviruses was studied as viruses emerged. Researchers found Remdesivir to be effective against severe acute respiratory syndrome (SARS) and the Middle East respiratory syndrome (MERS).
The drug has also been shown to shorten the duration of patient hospital stays. Among severely ill patients, Remdesivir has been associated with fewer deaths. Thanks to its advantages, the medication has been used by 50 countries such as the United States, Australia, Singapore, Japan.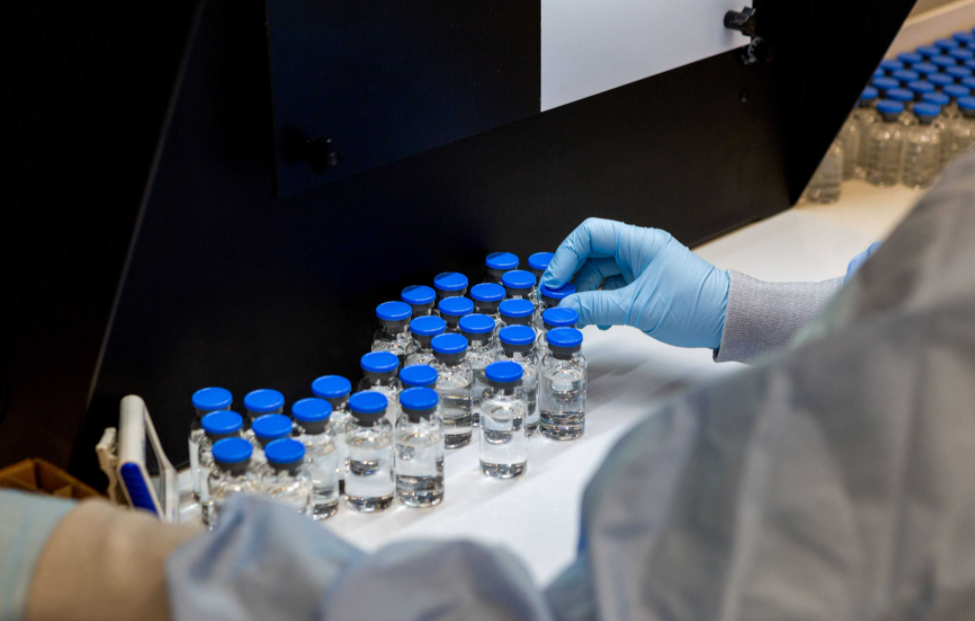 Photo: Reuters
What medications are used in treating Covid-19?
As mentioned above, Remdesivir is the first and so far the only drug to receive FDA approval for the treatment of Covid-19. However, many other ones are used, suggested, tested, or researched to treat Covid patients.
Dexamethasone
Many doctors, including those in the United States, have been treating very ill Covid-19 patients with corticosteroids since the pandemic began, according to Harvard. The NIH Covid-19 treatment guidelines recommend the use of dexamethasone in certain people hospitalized with severe Covid-19. Dexamethasone did not have a benefit in patients who did not need respiratory support.
Tocilizumab
The FDA has granted emergency use authorization (EUA) for tocilizumab (Actemra) for the treatment of hospitalized adults and children ages 2 years and older who are receiving systemic corticosteroids such as dexamethasone, and who require supplemental oxygen, mechanical ventilation, or a heart-lung bypass machine, also known as extracorporeal membrane oxygenation (ECMO). Tocilizumab is a monoclonal antibody, already FDA-approved to treat several autoimmune diseases. Tocilizumab is not authorized for use in non-hospitalized patients with Covid-19.
Anticoagulation drugs ("blood thinners")
Almost all people admitted to the hospital with Covidreceive medications to help prevent blood clots. Doctors usually prescribe low-dose heparin or enoxaparin. However, some patients require full doses of anticoagulants if they already have developed blood clots or have a high risk of doing so. Doctors always need to balance the risk of dangerous bleeding when prescribing full doses.
Favipiravir (also known as Avigan)
Originally designed to beat back influenza, favipiravir blocks a virus's ability to copy its genetic material, according to New York Times. Some small studies suggested that the drug might clear the coronavirus from the airway, leading a number of countries, including Japan, Kenya, Russia, Saudi Arabia, and Thailand, to approve Favipiravir for Covid-19.
Monoclonal antibodies
Monoclonal antibody is a group of drugs derived from people who have recovered from Covid-19. During an infection, people generate many different antibodies that can attack the coronavirus. Researchers can sift through this collection of molecules and find the most potent ones. At the start of the pandemic, a number of research groups began developing Covid-19 monoclonal antibodies, optimistic that they might find an effective treatment. Last September, a few monoclonal antibodies have won emergency use authorization from the FDA.
Vingroup Joint Stock Company is the largest conglomerate of Vietnam, focusing on technology, industry, real estate development, retail, and services ranging from healthcare to hospitality. The company was founded by property developer and entrepreneur Pham Nhat Vuong, according to Vietnam Insider.
As of 6 pm on August 2 Vietnam has confirmed 157,919 new locally transmitted cases following the resurgence of the virus in late April and 161,761 cases since the start of the first outbreak in January 2020.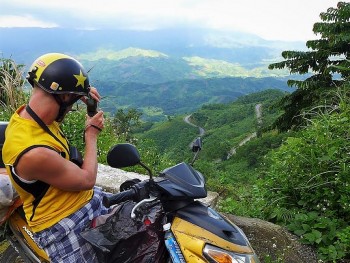 Viet's Home
Written with such love and care for Vietnam, the brilliant travel guides of Tom Divers inspire expats and foreign tourists to explore the wild, remote corners of the nation.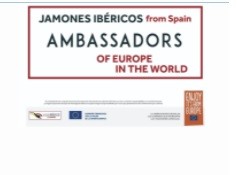 Economy
HONG KONG SAR - Media OutReach - 25 January 2022 - ASICI, with the support of the EU, launches "Iberian Hams from Spain, Ambassadors of Europe in the World," the most important international promotional program carried out by the Iberian sector in its history. The historic campaign plans to increase sales by 60% in the Asian giant, bringing the excellence of this cultured product closer to more than 111 million Chinese consumers and 70,000 restaurateurs. Within the framework of this innovative global project, a battery of sensory, emotional, and spectacular actions will be promoted to show Chinese consumers what it means to enjoy
January 25, 2022 | 12:30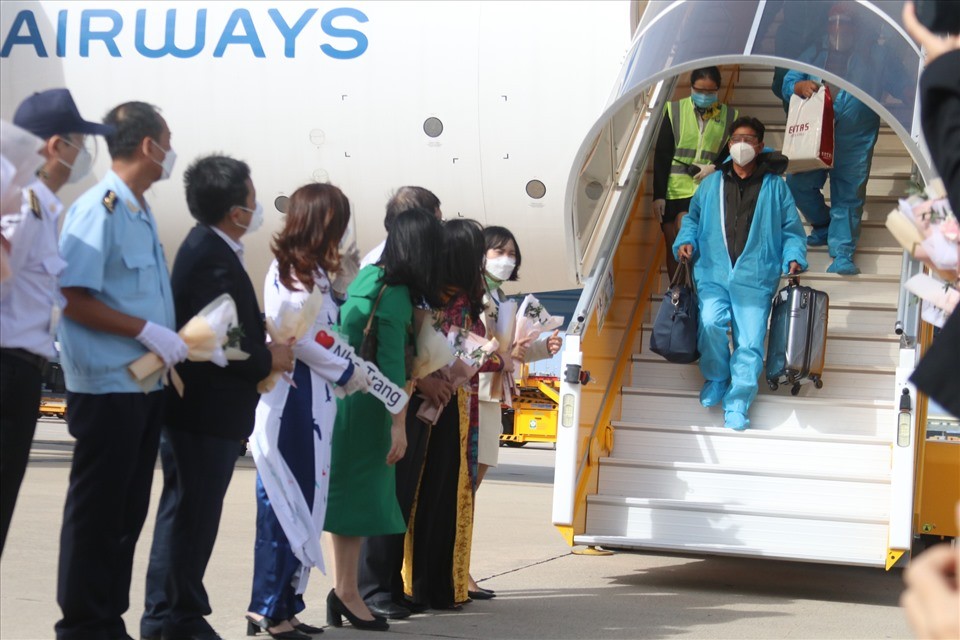 Economy
More than 8,500 foreign tourists have come to Vietnam under the Government's pilot plan to welcome international tourists in the pandemic's era of new normalcy.
January 25, 2022 | 12:05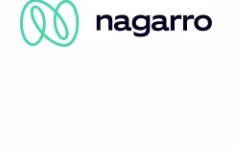 Economy
MUNICH, GERMANY - EQS Newswire - 24 January 2022 - Nagarro, a global leader in digital engineering, has reached an agreement with the shareholders of RipeConcepts, a leader in global digital creative services, to bring the companies together.
January 24, 2022 | 20:50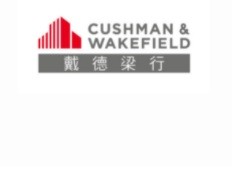 Economy
Hong Kong is in sixth position in 2022 data center global rankingsShanghai retains fourth-placed ranking for total market size HONG KONG SAR - Media OutReach - 24 January 2022 - Asia Pacific's data center market continues to grow at a relentless pace and is set to become the world's largest data center region over the next decade.
January 24, 2022 | 14:30