Man's Covid Miraculously Clears Up During Home Isolation
His test results came out negative 10 days after his diagnosis and self-isolation at home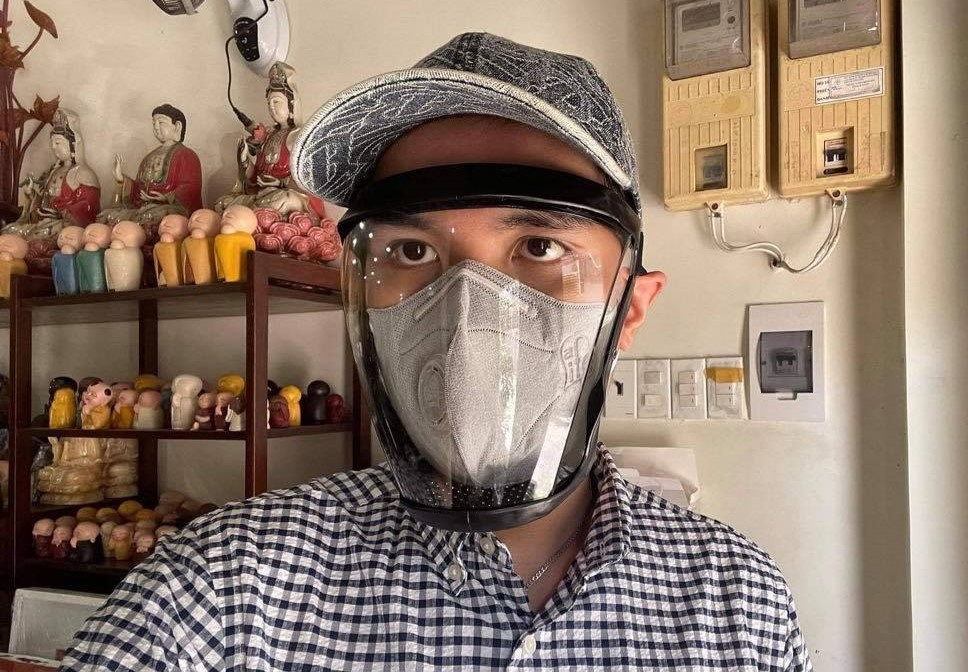 L.V.T.A, aged 28, has his coronavirus test came out negative twice after 10 days of self-isolating at home. Photo courtesy of L.V.T.A
L.V.T.A, aged 28, lives in HCMC's District 3, was confirmed as a coronavirus patient on July 19. A local official asked him to self-quarantine at home, doing daily rituals normally and stay calm.
"I wasn't surprised knowing I contract the novel virus because before the test, I had symptoms like continuous sneezing, fever, muscle fatigue, losing appetite," T.A told Thanh Nien.
T.A consulted his friends, one is a doctor, another works at Hanoi Center for Diseases Prevention and Control for the right ways his body could fight the coronavirus. He then sticks to the medical advice.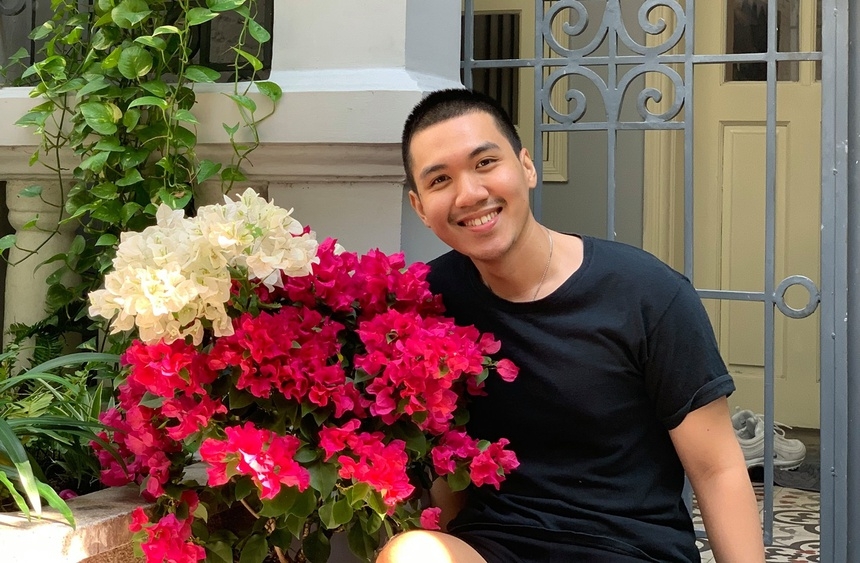 Remaining positive is one of his secrets to beat the coronavirus. Photo courtesy of L.V.T.A
"The first thing to remember is not to be freaked out. Try to live normally and follow a healthy diet," T.A talked about his tips to overcome the disease. "Every day, I rinse my mouth and nose with dilute salt water twice, bathe twice. I also take one Paracetamol 500mg tablet and two Efferalgan 500mg tablets per day."
Regarding diets, T.A increases intake of meat, fish, and veggies. He tried not to skip a meal even when he had no appetite because of the novel virus. He also drinks a glass of lemongrass and honey juice in the morning, a glass of orange, cinnamon, and honey juice in the evening, and 2.5 liters of water per day.
Besides, T.A steam-bathes with orange peels, lemon peels, lemongrass, cinnamon on a daily basis. Regular exercising and push-ups are also his secrets to beat the virus.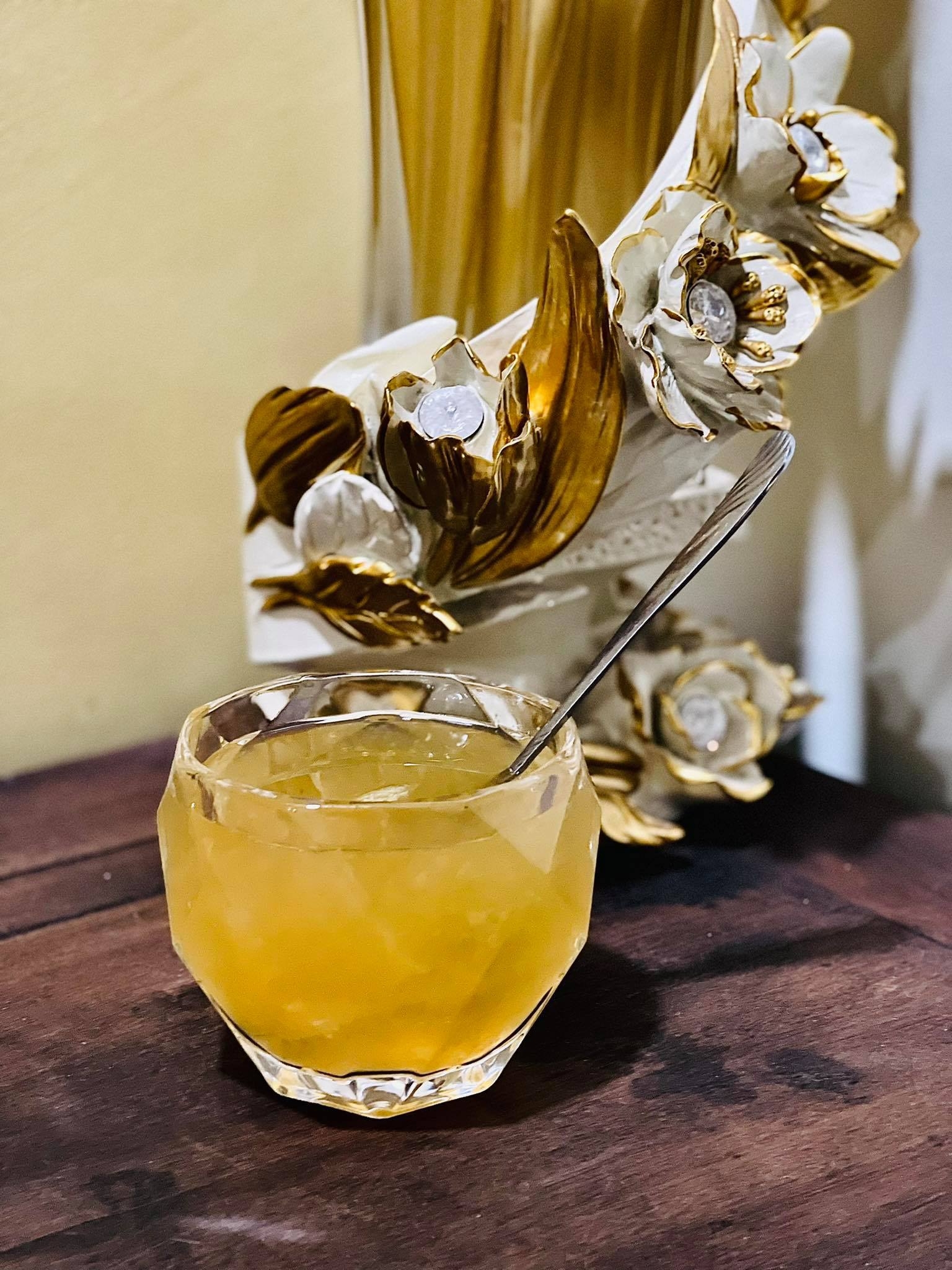 He drinks a glass of orange, cinnamon, and honey juice to boost immunity. Photo courtesy of L.V.T.A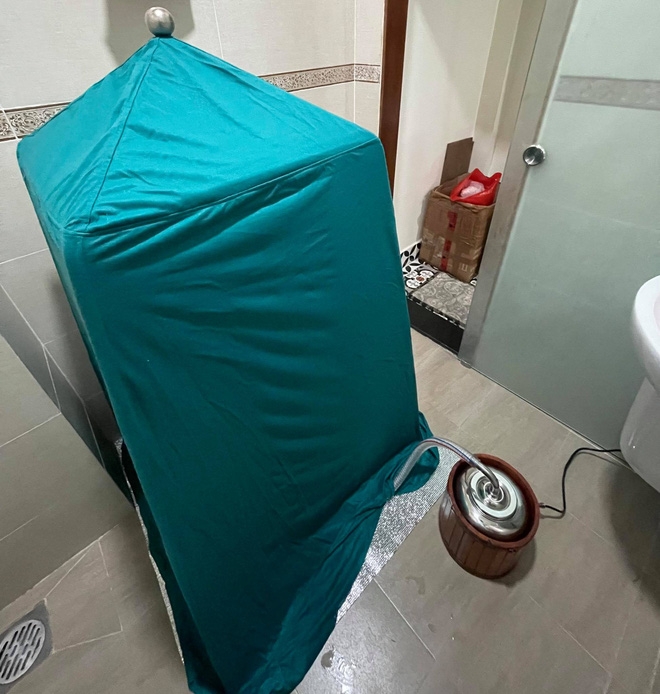 He also steam-bathes every day. Photo courtesy of L.V.T.A
Physical health aside, T.A believes a positive mind is very important. Listening to music, singing, playing musical instruments, drawing, are among his go-to tips to stay clear of Covid-19 thoughts.
"When I sing, I could feel if there is anything wrong with my throat, chest, and lungs. The more important thing is, it lifts up my mood," the young man said. "However, on days when the Covid symptoms are more severe, I just relax and doing less strenuous activities."
He paints, sings, playing instruments to stay positive throughout the treatment. Photo courtesy of L.V.T.A
T.A is now in stable health condition. His test results came back negative twice after 10 days following the rituals. He only informed his parents of his contracting the virus after beating it.
"Having Covid-19 is, of course, terrifying and frustrating. But remaining calm and positive is very important if you want to get over it," he added.