Vinh Trang - Southern pagoda that possesses three giant Buddha statue
Built in the 19th century, Vinh Trang (My Tho) is known as the first temple in Vietnam with both Western and Oriental architectural style.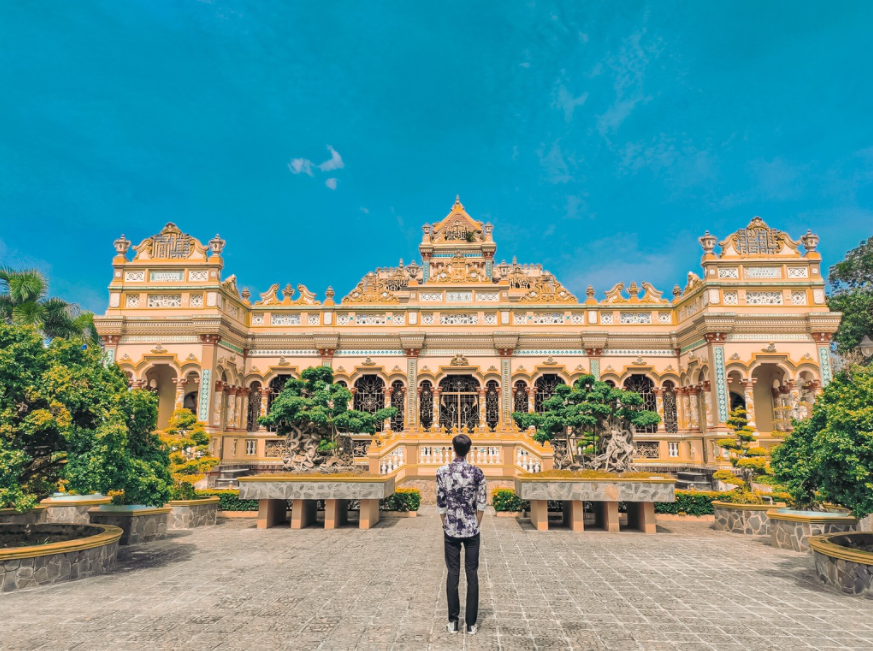 Vinh Trang Pagoda, also known as Vinh Truong Pagoda, was built based on a mixed architecture of French, Roman, Thai, Mien, and Cham cultures ... This unique architectural work is one of the must-visit destinations by many tourists when coming to Tien Giang, a southern province of Vietnam. To get the look as it is now, the temple undergoes many changes and embellishment under the hands of its monks. (Photo: Zing News)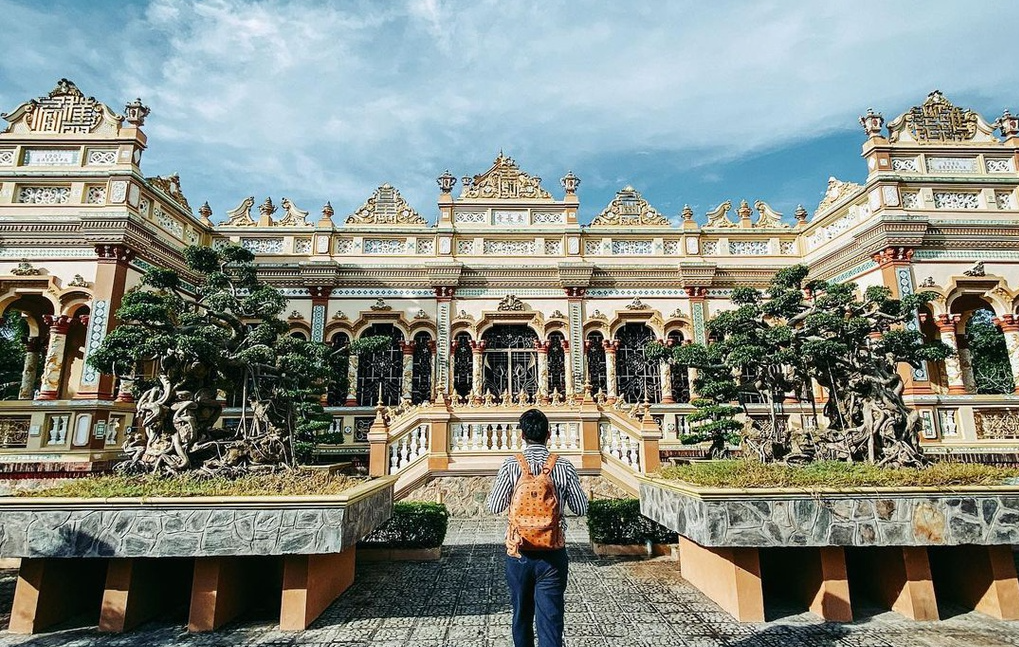 Initially, this place was just a small house made from soil. In 1849, Thich Hue Dang built it into a large pagoda and named it Vinh Trang. The name Vinh Trang means "Eternity". In 1907, Chanh Hau reconstructed the pagoda in mixed European - Oriental architecture. (Photo: Zing News)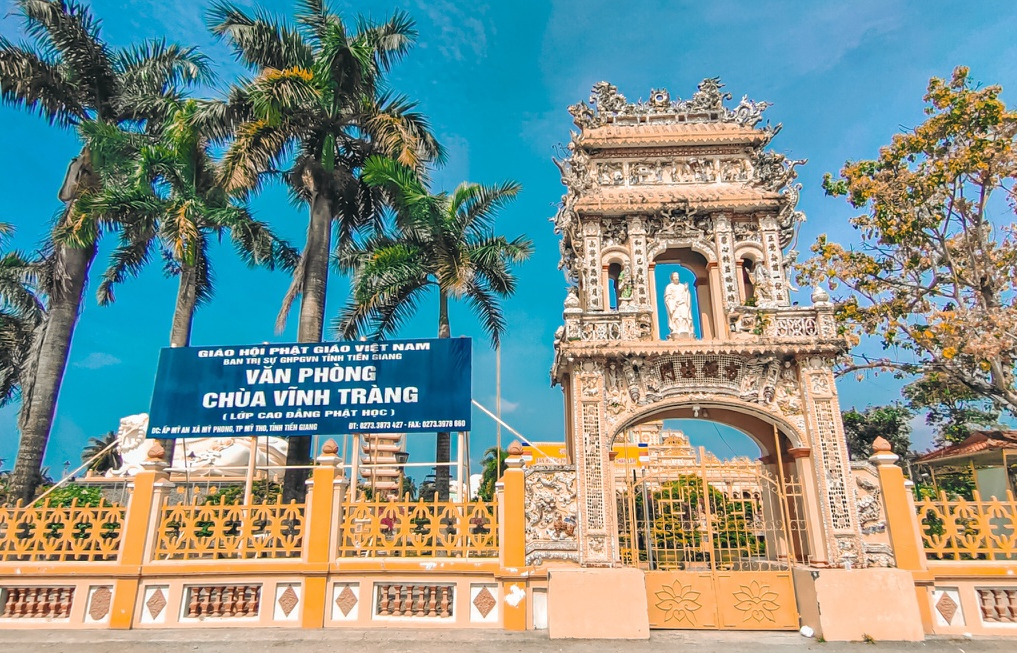 From the outside, the temple impresses visitors by the large gate on both sides made by Hue artists in 1933. (Photo: Zing News)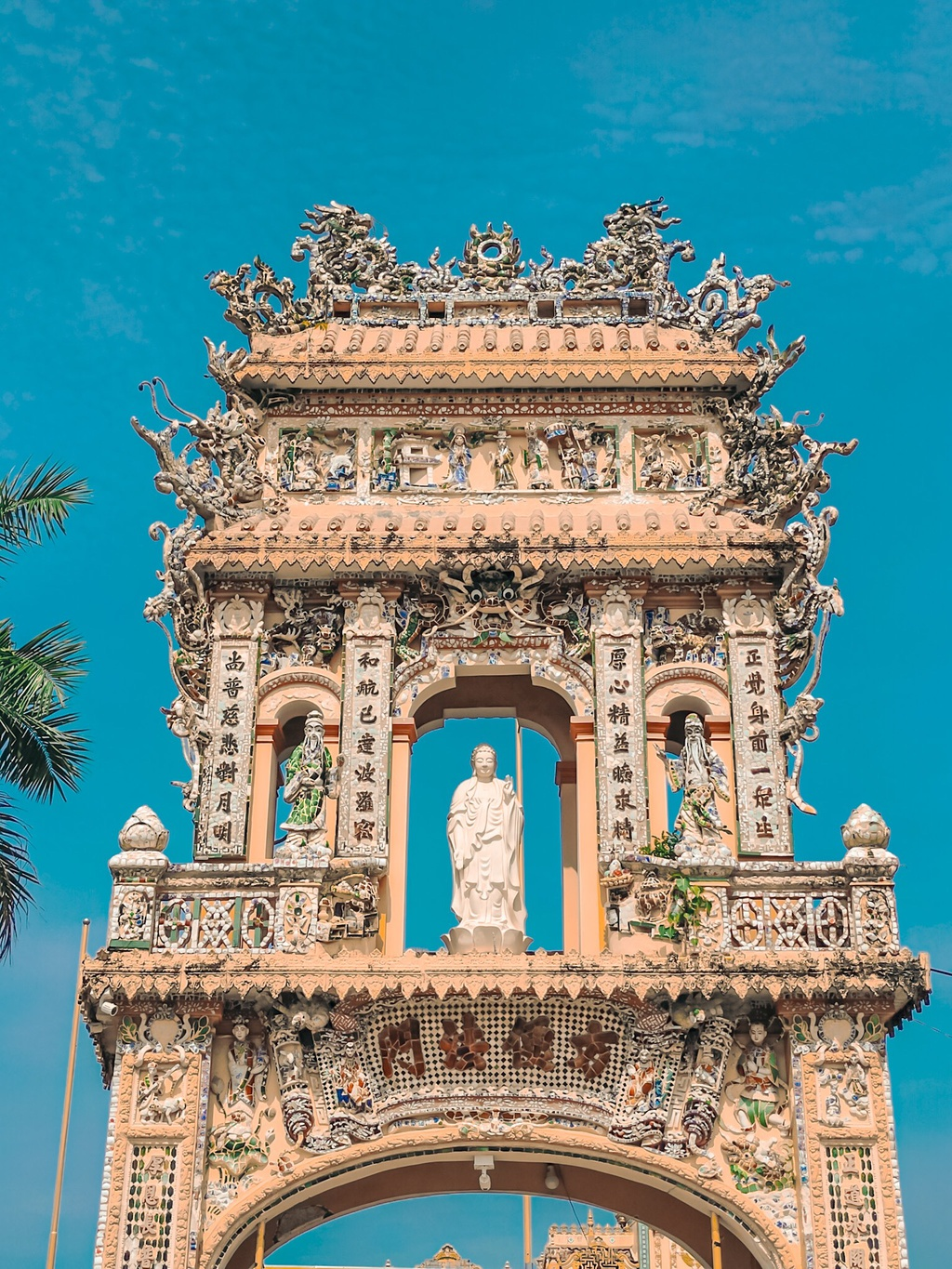 The gate is built on a 2-story floor with 2 roofs. The upper door is placed with a Buddha statue. The gate is decorated with exquisite porcelain mosaic art. (Photo: Zing News)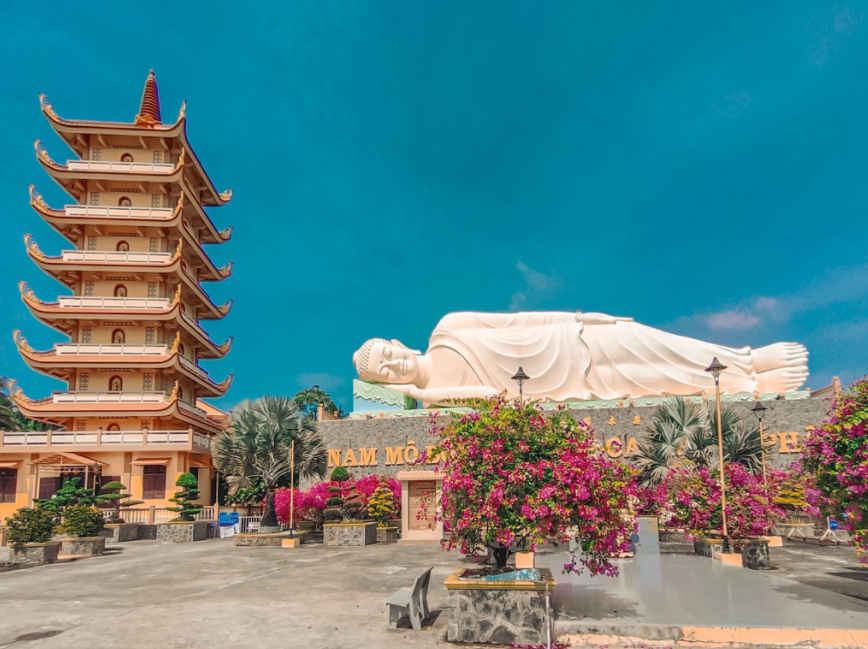 The pagoda is located on an area of 20,000 square meters, with a 35-meter-high stupa worshiping Buddha Shakyamuni, Bodhisattvas, Arahants, lecture halls, and a place to store ashes of Buddhists and monks who passed away. (Photo: Zing News)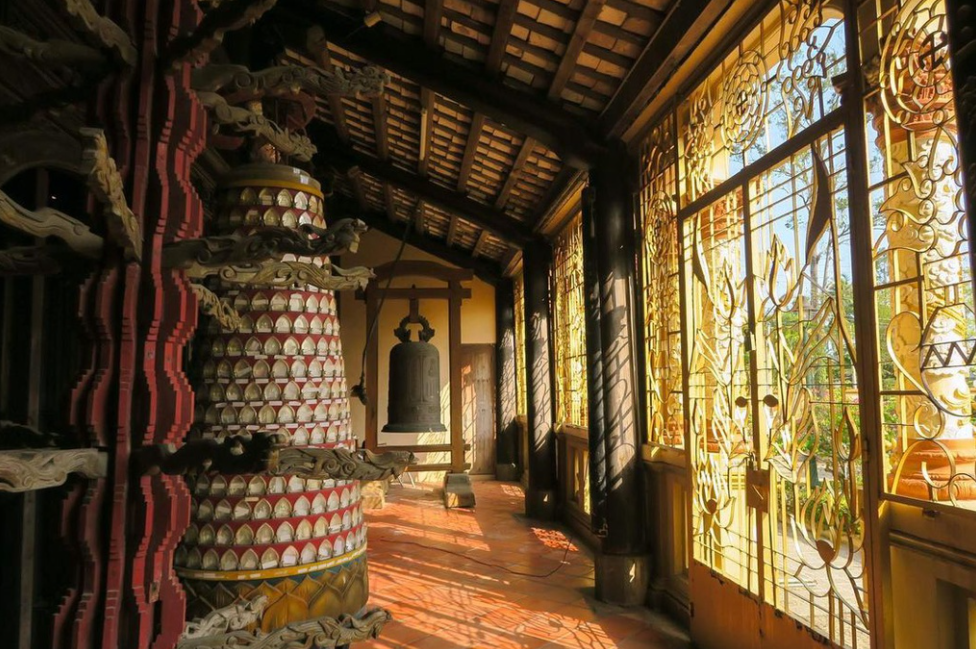 When going inside, visitors can find the Vietnamese architectural style, which is familiar to those who have been to several of Vietnam's pagodas, with traditional wooden frames, tiled roofs, and wooden furniture. (Photo: Zing News)
Visitors can also admire 60 Buddha statues made of wood, copper, or terracotta, all painted with iridescent gold paint. (Photo: Zing News)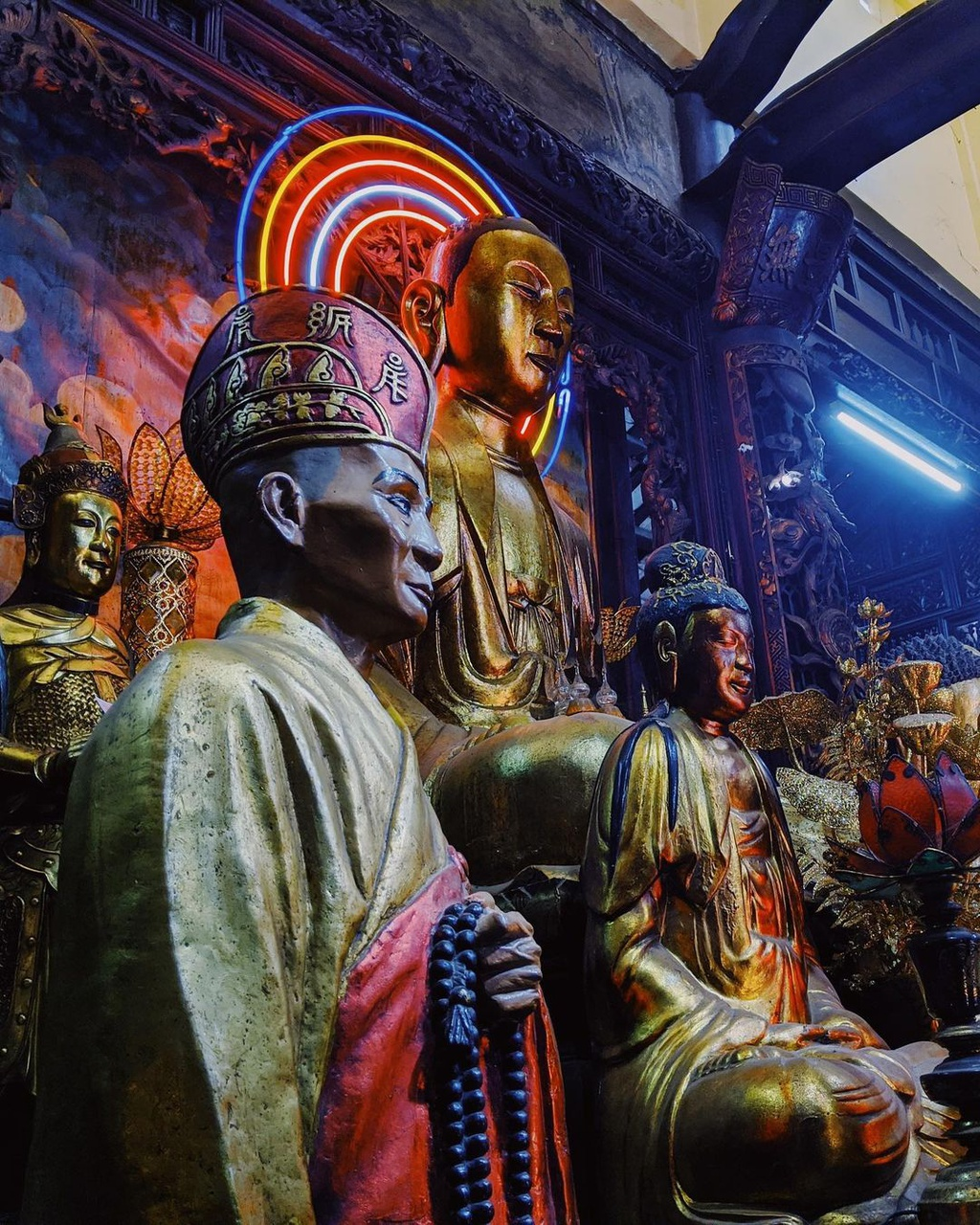 In particular, the 18 Arhat statues cast from the beginning of the twentieth century, though smaller in scale, are considered to be noteworthy and significant in term of Arhat art. (Photo: Zing News)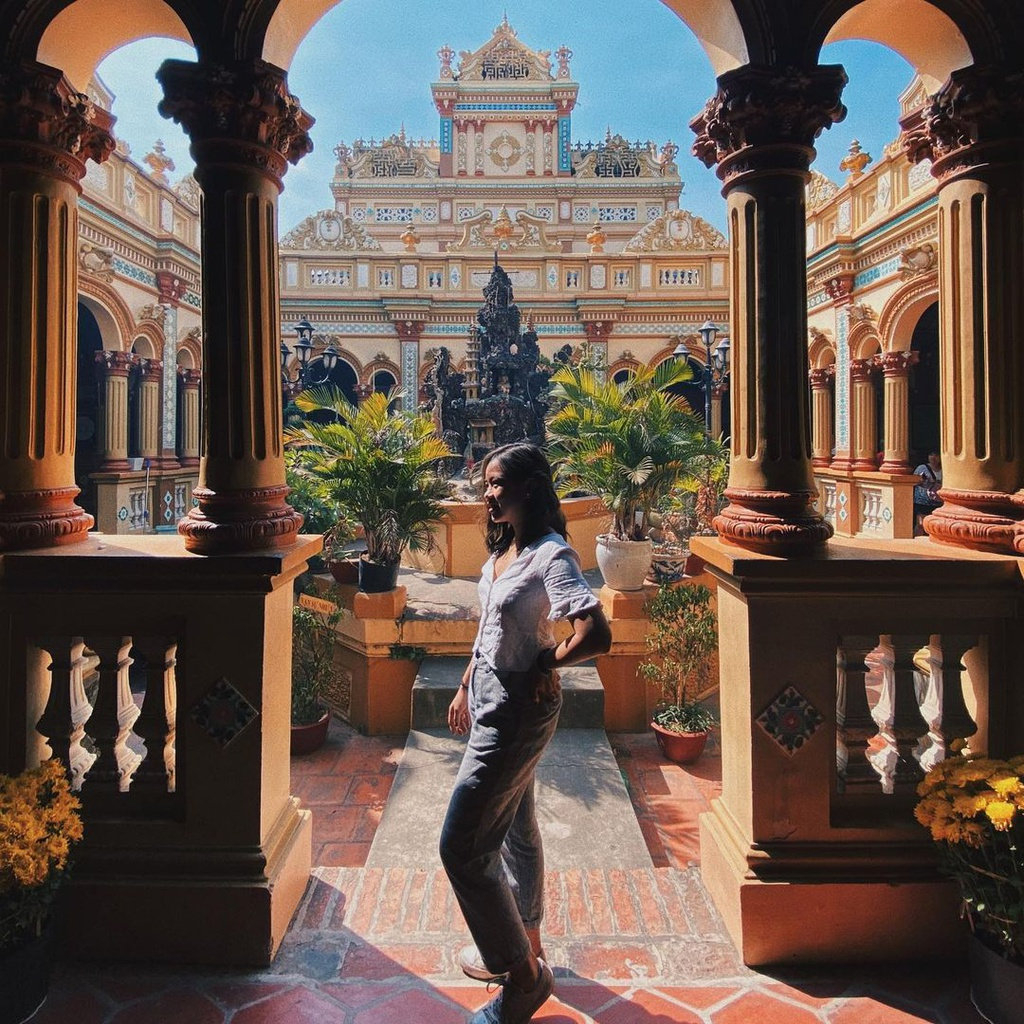 Between the pavilions lies the rocky island that features Vietnamese culture and style (Photo: Zing News)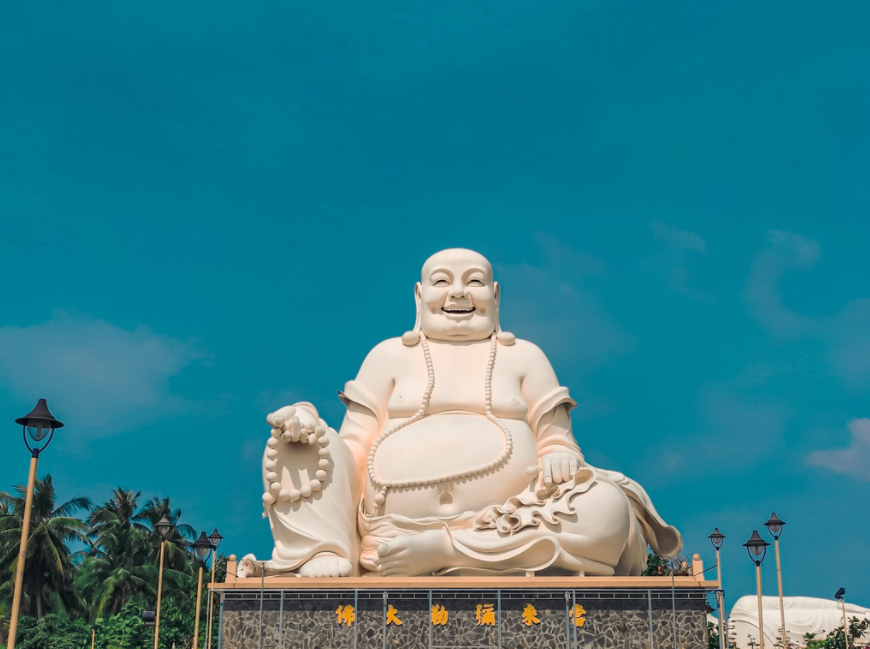 The campus and complex of Vinh Trang pagoda also have impressive outdoor statues. Including the Maitreya Buddha statue, also known as the smiling Buddha, 20 meters high, 250 tons of weight. The project was inaugurated in 2010, on the list of the 10 largest Buddha statues in the world. The Buddha statue with a big smile and a big belly is a symbol of luck and happiness to families and children. (Photo: Zing News)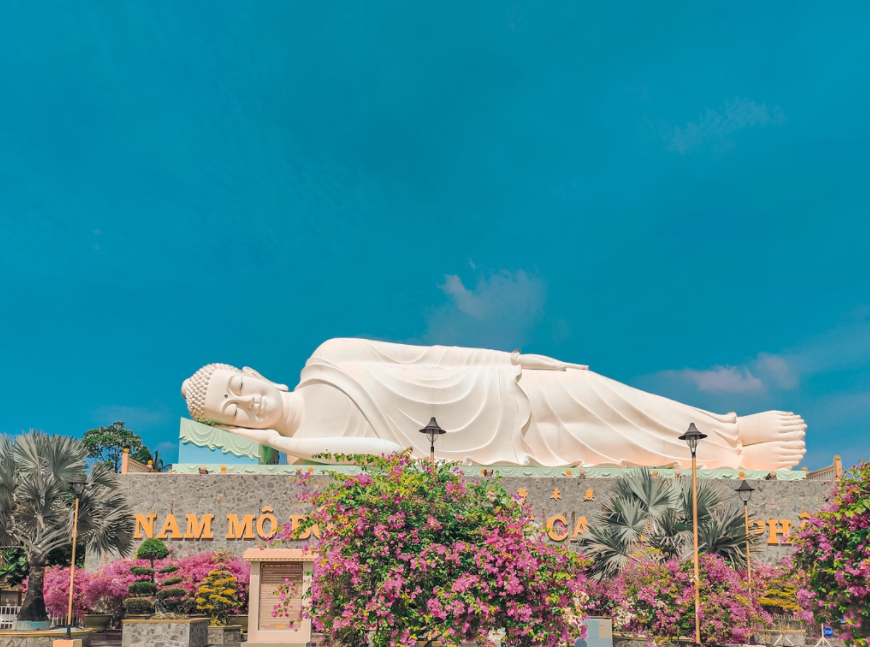 Behind the pagoda is the statue of Sakyamuni Buddha in the nirvana position, 32 meters in length, 250 tons in weight, made of reinforced concrete, inaugurated in 2013. (Photo: Zing News)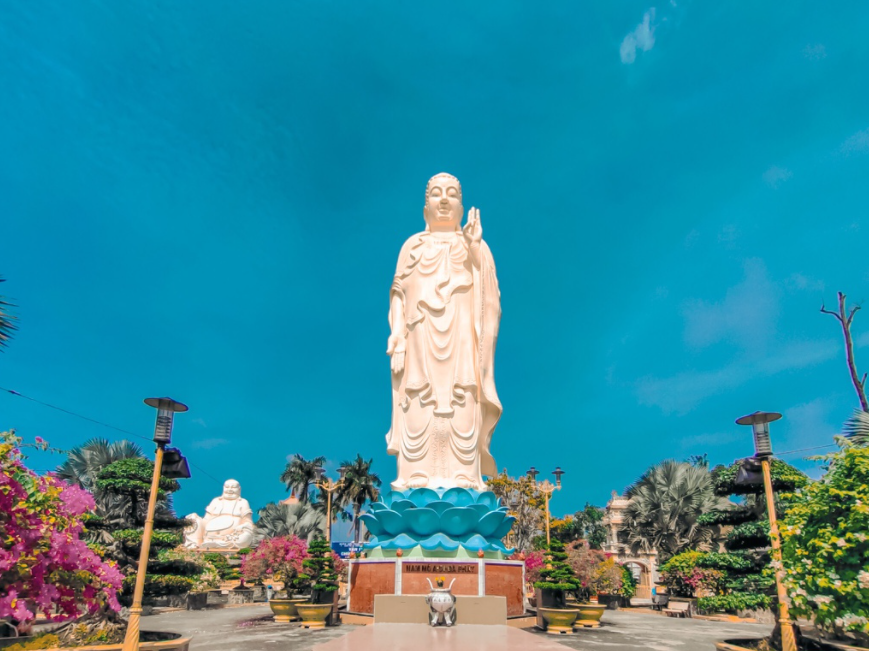 In front of the pagoda stands a statue of Amitabha Buddha in a wide flower park, established in 2008, surrounded by many beautiful ornamental trees. The 24-meter-high building (6-meter pedestal, 18-meter statue) dominates the vast space. (Photo: Zing News)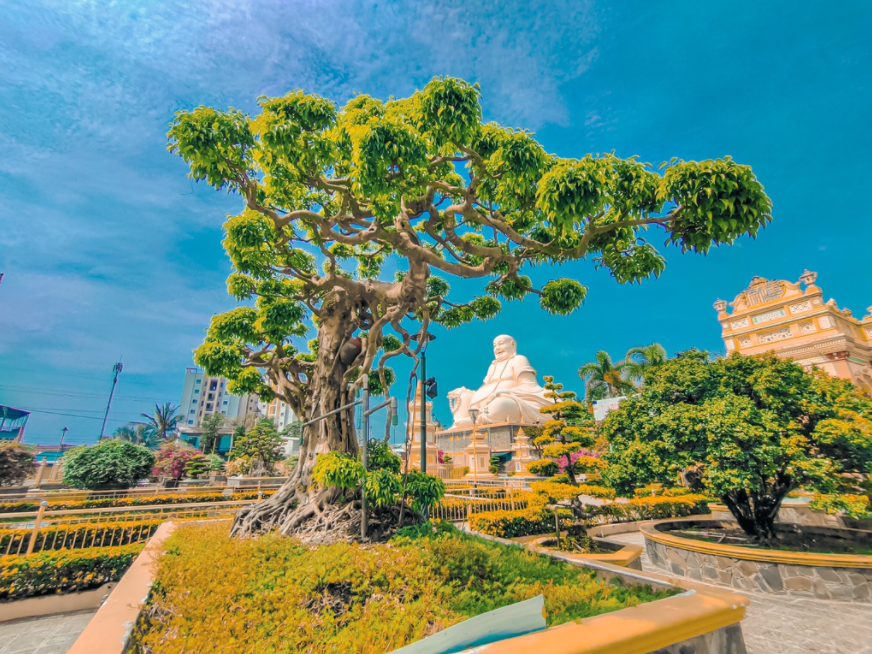 If you want to visit the pagoda from Ho Chi Minh City, then follow National Highway 1A to the center of My Tho city. After that, follow the direction of Provincial Highway 879 for about 3 km, to Vinh Trang Park, then turn left for about 300 meters. The pagoda is located about 4 km from the center of My Tho city. (Photo;: Zing News)
The beauty of Tam Chuc pagoda

In Tam Chuc, tourists can visit Quan Am, Phap Chu, Tam The or Ngoc Pagoda and immerse themselves in the peaceful landscape.