Visit Tateyama Kurobe Alpine Route – The Stunning Snowy "Roof Of Japan"
When the winter holiday season comes, it is time for many tourists and Japanese to visit The Tateyama Kurobe Alpine Route, scenic and beautiful mountain route that is covered in white snow.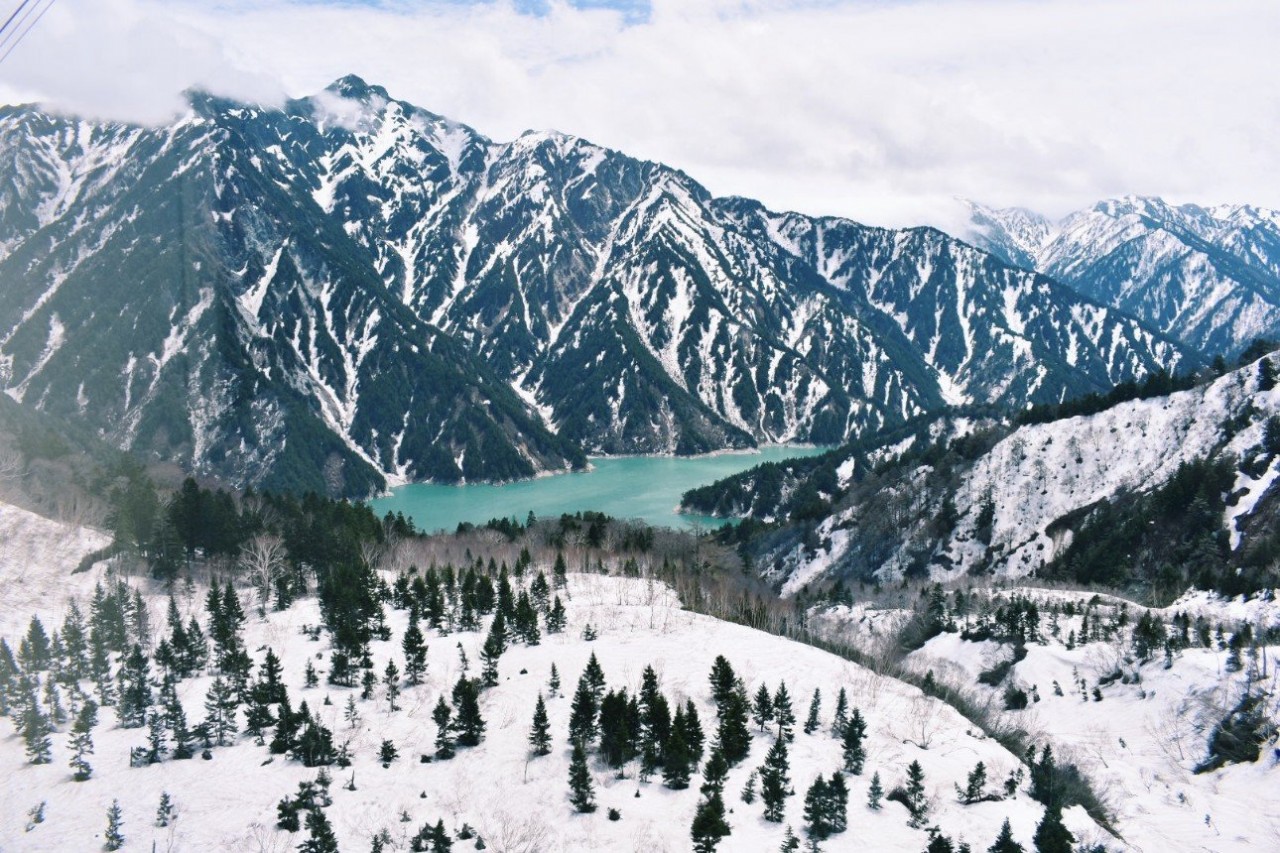 Photo: Nothing But Blue Skies
The Tateyama Kurobe Alpine Route is a mountain sightseeing route between Tateyama, Toyama, and Ōmachi, Nagano, Japan. Opened on June 1, 1971, it is 37 kilometers (23 mi) long, with a difference in elevation of as much as 1,975 metres (6,480 ft).
The Alpine Route goes through Tateyama in the Hida Mountains with many scenic sites as well as walking trails, including Japan's largest dam, Kurobe Dam. Some stations have hotels around them and are used as bases for mountain climbing or trekking. From the top of the mountain, it is possible to see Mount Fuji on a fine day.
Tateyama Kurobe – The scenic mountain route covered by snow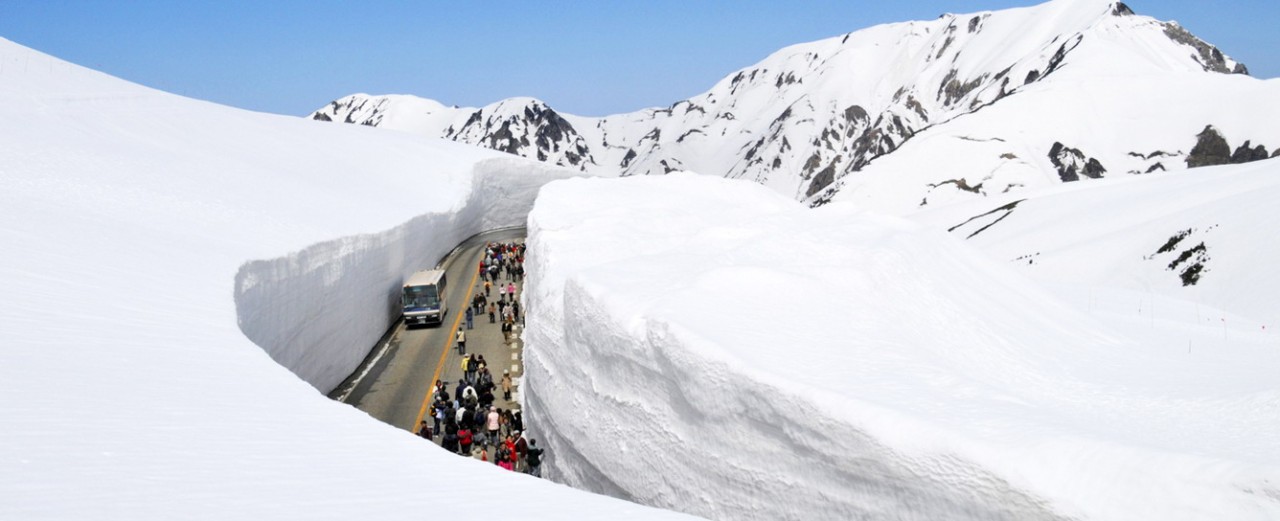 Photo: Global Travel
Three mountain ranges called the "Japan Alps" lie in the center of Japan. The Tateyama Kurobe Alpine Route is a unique and spectacular route through the Northern Japan Alps which passes through Tateyama at an altitude of 3015m. The route is traversed by various means of transportation including cable cars and a ropeway and involves 6 transfers. The only thing you will see along this route is the mountains and the sky! It is an untouched "sanctuary" of nature.
The route is composed of seven different transportation services using five different modes, namely funicular, bus, trolleybus, aerial tramway, and walking, and built so that the surrounding environment is not damaged. Three lines go through tunnels (to protect them from snow), including one funicular railway and two bus lines - one using trolleybuses (the last in Japan), and another using all-electric buses (trolleybuses until 2018), because they do not exhaust fumes in the tunnels. During summer, shuttle buses between Toyama and Murodō are also available.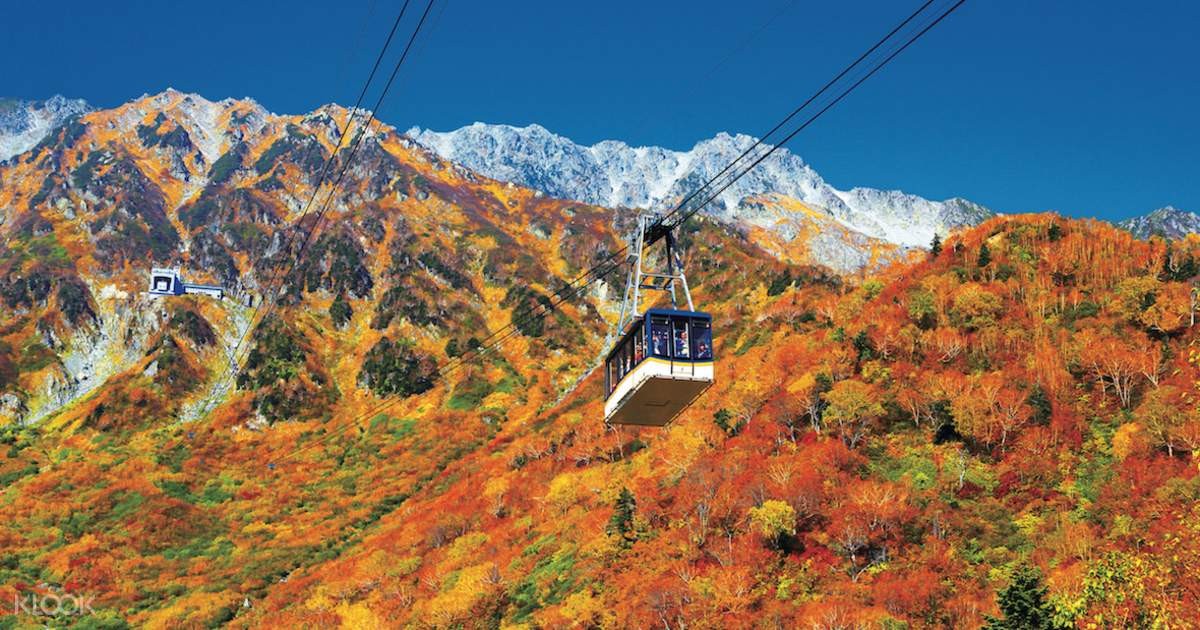 Photo: Klook
The Tateyama Kurobe Kankō (立山黒部貫光) operates most lines in the route. Its official abbreviation is TKK. The word kankō (貫光) was coined by Muneyoshi Saeki, the first president of the company. According to him, kan (貫) means "time-space", and kō (光) means "outer space", while kan (貫) also (normally) means "to penetrate", as in "to penetrate Tateyama Mountains" and kō (normally) means "light". The word is a homophone to kankō (観光; "sightseeing"), possibly intentionally.
Experience the spirit of Toyama through Tateyama
The Tateyama Kurobe Alpine Route is visited by a million people each year. However, it is not simply a scenic mountain route; it is also a place to understand the spirit of Toyama. Tateyama was revered as a mountain inhabited by the gods since ancient times. Until the Tateyama Kurobe Alpine Route was established in 1971, Tateyama was a mountain to which access was restricted to Buddhists undergoing esoteric Buddhist training, for instance. Even now, the mountain is sometimes closed due to weather, and its steepness gives rise to a solemn atmosphere. Tateyama is the earliest memory of persons who live in this area, and this fact is evident from the well-known brand of Toyama sake called "Tateyama", according to Is Japan Cool.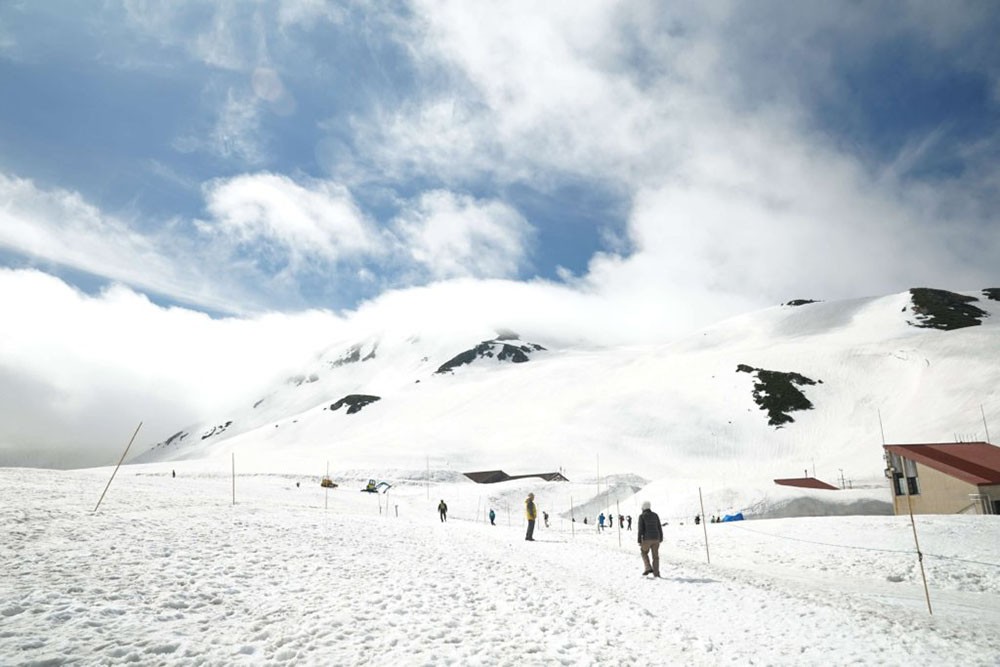 Photo: WOM JAPAN
Tateyama Kurobe's Tourist Attractions
There are many sights along the Tateyama Kurobe Alpine Route. From the highest to the lowest, these sights include the following.
1. Oyama Shrine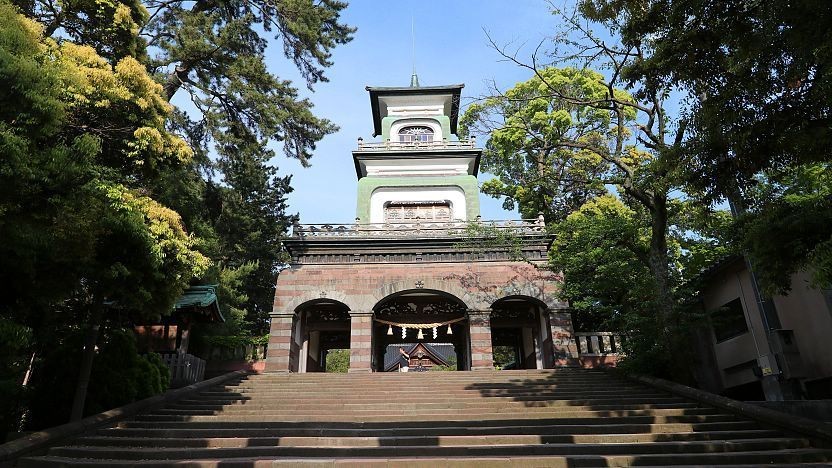 Photo: Japan Guide
Oyama Shrine (尾山神社, Oyama Jinja) is dedicated to Maeda Toshiie, the first lord of the powerful, local Maeda Clan. The shrine was constructed in 1599 by Toshiie's successor, Maeda Toshinaga on Mount Utatsu. It was later moved to its present location.
Oyama Shrine is known for its unusual gate, which was designed by a Dutch architect, using elements of European and Asian religious themes. While the first story displays a mixture of Japanese and Chinese influence, the upper stories once served as a lighthouse and feature a Dutch-style, stained glass window.
The gate originally guarded the entrance to the palace of Kanazawa Castle and was only later moved to Oyama Shrine. On the shrine, grounds stands a statue of Lord Toshiie. There is also a nice strolling garden with ponds and bridges, designed to resemble harps and lutes, according to Japan Guide.
2. Murodo Plateau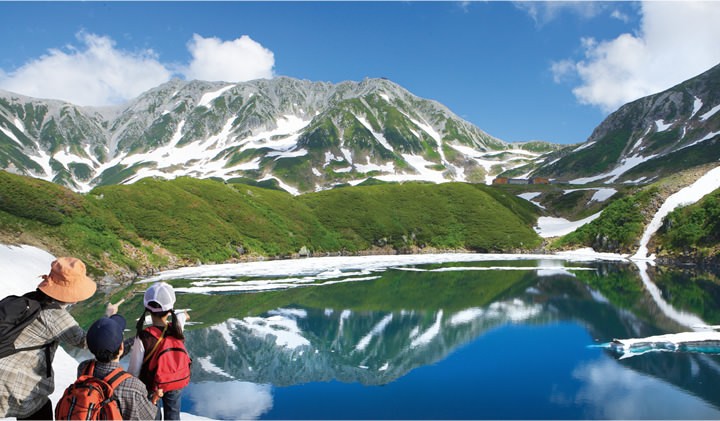 Photo: www.alpen-route.com
Murodo Plateau in the Northern Japan Alps is among the best mountain scenery in Japan. If Japan had a list of its most magnificent seven natural wonders, this plateau could well top that list.
Murodo's natural attractions shift in color and shape with the seasons, time of day, and weather conditions, always revealing landscapes so mindboggling beautiful that you cannot stop taking photographs.
The day beforehand had been a typical late-May summer morning across most of Japan. Pedestrians in Tokyo were sweating while I was strolling between the cold ten-meter-high walls of snow that form Morodo's famous Snow Wall (Yuki-no-Otani), the only route between Murodo and Tateyama in Toyama Prefecture.
In mid-April when the road is plowed and accessible, the average height of the snow walls is 16.5 meters, higher than a five-story building. The snow wall is an easy five-minute walk from Murodo Station, so on holidays, the valley is thronged with day-trippers. Judging by the number of visitors taking photographs next to a sign pointing out the highest part of the wall, it could be the most photographed snow in Japan, other than that on Mt. Fuji's Peak, according to Japan Visitor,
3. Tateyama Snow Corridor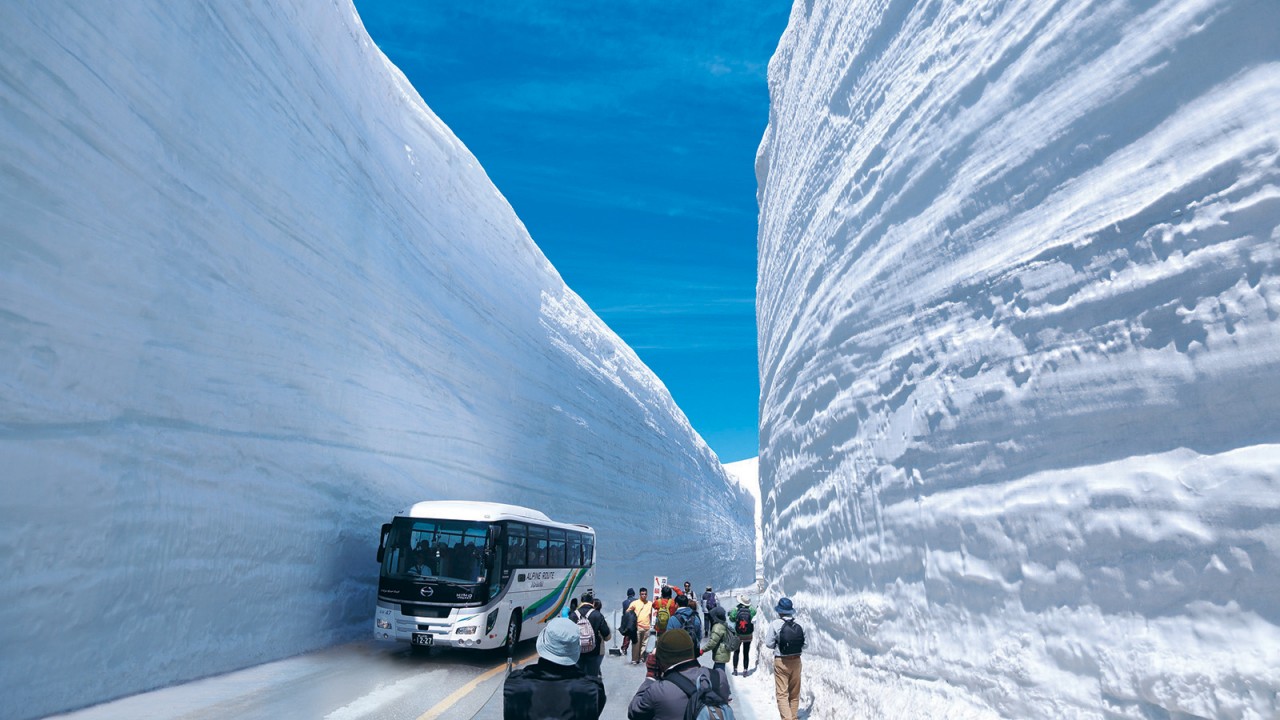 Photo: CNN
Tateyama Snow Corridor, at an elevation of 2,450m, is one of the most snow-heavy places in the world. The snow wall can often stretch up to 20 meters high. The area is closed during the winter period due to the heavy snowfall and for safety reasons, but between April and June this famous snow corridor opens to the public to pass through.
4. Kurobe Dam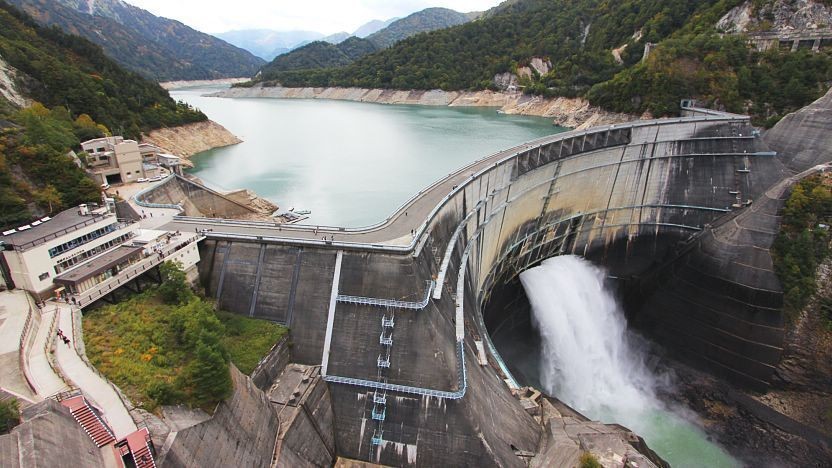 Photo: Japan Guide
The Kurobe Dam (黒部ダム) is Japan's tallest dam at 186 meters. It was constructed over a seven-year period and was completed in 1963. Many difficulties were encountered in the process, and over 170 people lost their lives to the project. The dam has since been supporting a hydropower plant in its supply of electricity to the Kansai Region. It is also a major attraction along the Tateyama Kurobe Alpine Route, especially when water gets discharged spectacularly through its gates daily from late June to mid-October.
Kurobe Dam spans across Kurobe Lake in an arc, and it can be accessed via electric bus from the east or the cablecar from the west. Visitors walk over the dam to get between the bus and cablecar stations in about 10-15 minutes. At the eastern end of the dam, there is a steep, long flight of stairs that leads up the concrete-covered mountain slope for an aerial view of the dam and its surroundings. It takes about 15 minutes to climb to the observation deck at the top, which is again connected by tunnels with the bus station, according to Japan Guide.
5. Shōmyō Falls
Tumbling 350 metres amidst a cloud of spray, the Shomyo Falls is Japan's tallest waterfall. When the snow melts in spring, the Hannoki Falls flows beside it as a twin waterfall. Further increases in water volumes sometimes cause the Somen Waterfall to appear to the right of the Hannoki Falls, creating the extremely rare sight of three waterfalls flowing beside each other. Explanatory information is provided by models and videos in a rest area near the car park. A rest house is also at the back of the rest area. With its lingering snow in spring, lush summer greenery, and beautiful autumn leaves, the Shomyo Falls can also be enjoyed for the seasonal variety of its natural scenery.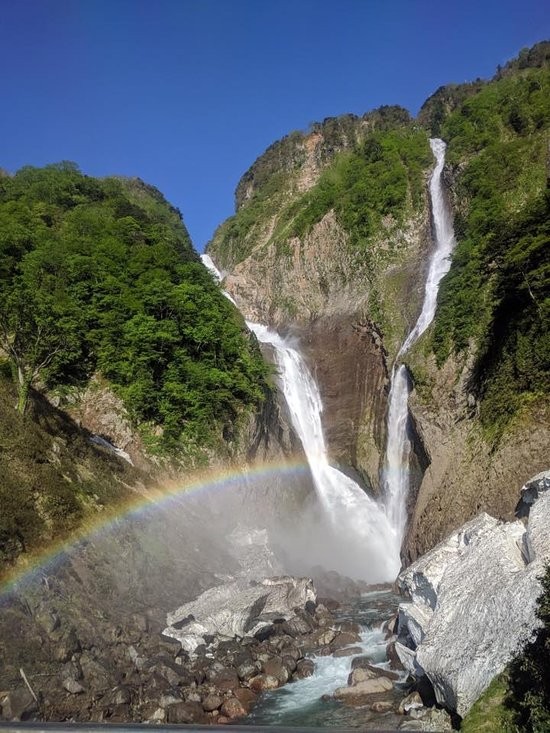 Photo: TripAdvisor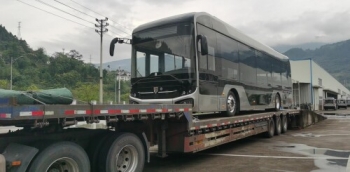 Economy
Ev Dynamics (Holdings) Limited is a pioneer and a prominent player in China's new energy commercial vehicles market, as well as a whole-vehicle manufacturer of specialty passenger vehicles and new energy passenger vehicles.