Visit These Wine Bars In HCMC For Fun Times & Many Glasses
While many don't think of Vietnam as a "wine country," HCMC has several establishments that prove otherwise.
While walking around Thao Dien area (Thu Duc city) or Pham Viet Chanh area (Binh Thanh), you can easily find a small bar hidden in a quiet alley.
Instead of visiting the familiar cocktail bar, you can try new experience at wine bars, have a sip of aromatic wine without sophisticated preparation, order delicious cold cuts, and chill in a cozy space.
Lozzi
Address: Pham Viet Chanh, Binh Thanh
Price: From VND 300,000 (USD 13.05)/person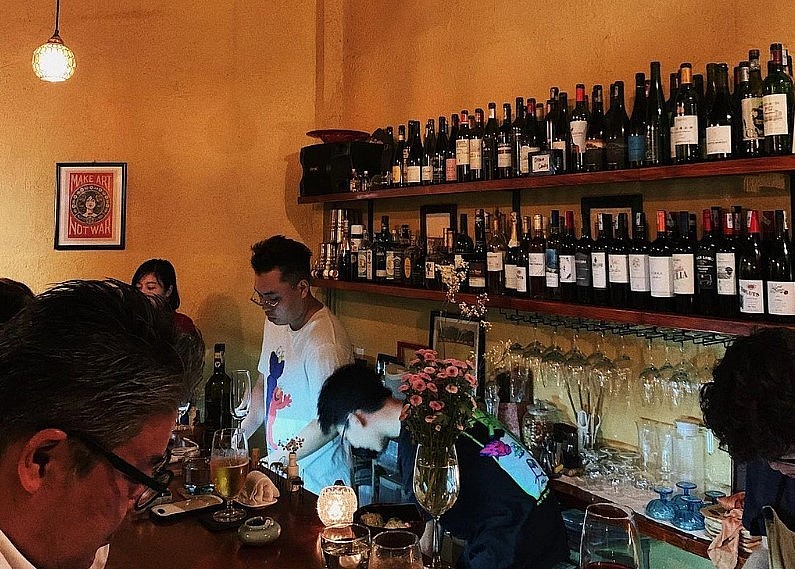 Photo: itsdrinkingtime.
You have to look closely to see this shop because the sign is very small, the dim lights are hung high on the balcony.
The owner of a pub hiding in an alley in the Japanese quarter in Pham Viet Chanh (Binh Thanh) is also two Japanese women named Yuka and Kunie.
Lozzi has a modest location in an alley that alternates between eateries, cafes, pubs and homestays. The shop has a colorfully painted gate. The entrance to the bar is small and narrow.
The space of the restaurant creates a cozy feeling with dim yellow lights. You have to walk up a small and old wooden stairs to get to the bar. The pub doesn't have many seats either, just 1-2 tables indoors, seating by the bar and a modest sitting area at the balcony.
Around the pub, from the bottom of the stairs to the ceiling, there are decorative wine bottles. As the owner shared, the wines here are carefully selected. In addition to wine, the bar also serves a number of Japanese beers and wines. The food at the restaurant that many diners love is cold cuts.
Soho Corner
Address: Thao Dien, Thu Duc City
Price: From VND 300,000 (USD 13.05)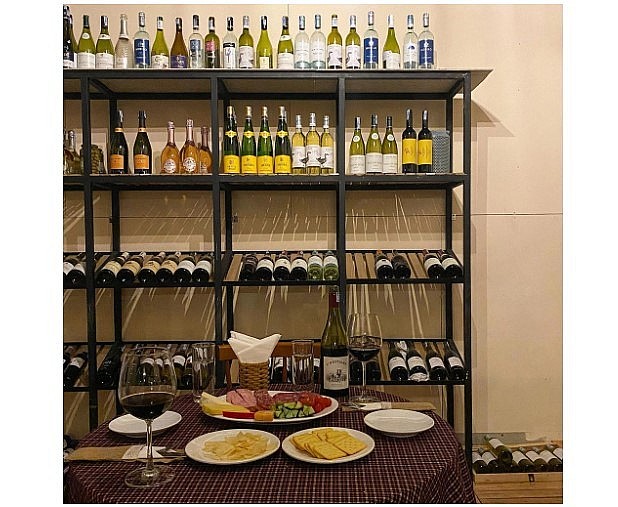 Photo: emmana813.
This bar is built on an old parking lot, with a view overlooking the Saigon River which is quite chill. The space is spacious, with an open-air garden area.
This is one of the few pubs in Thao Dien that has a separate space for pets.
Minh Anh (HCMC) shared about the restaurant during a birthday party. Anh said the shop is suitable for those who are new to wine.
"The first time I came, the staff taught me how to distinguish good wines, based on the type of grape and the region of origin. A safe choice for newcomers is wine brewed from grapes grown in Bordeaux, Alsace (France) ", Minh Anh said.
In addition to wine, cheese platter is a favorite side dish of many diners at the restaurant.
Mad Wine Bar
Address: Thao Dien, Thu Duc City
Price: From VND 400,000 (USD 17.42)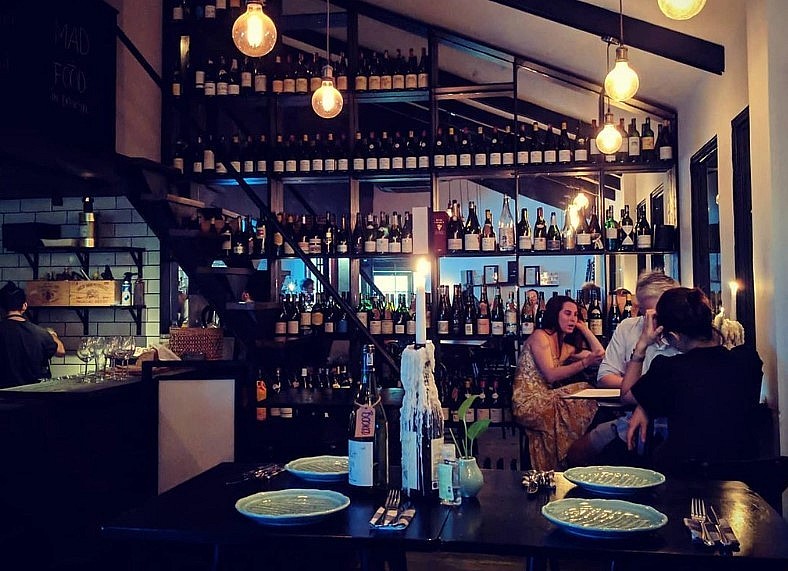 Photo: ly.ngoc.thiep.
This is also a garden bar with large space in Thao Dien area. It has a prominent location on the busy Xuan Thuy street with shops. The owner of this bar is a Swedish woman with a passion for food.
Similar to many restaurants and pubs in Thao Dien area, diners can enjoy the evening and enjoy wine in the garden space. If you make an appointment with a partner here, you can choose an indoor seating position with a classic and luxurious space.
New diners to learn about wine when coming here will be meticulously consulted by the owner. To choose the right wine for your taste, diners can pay attention to factors such as acidity, sweetness, tannin (astringency in wine), the owner of Mad Wine Bar shared.
In addition to the branch in Thao Dien, the shop is also present at Pham Viet Chanh food court (Binh Thanh).