VUFO, Friendship Associations lay flowers at Lenin's statue on 103rd anniversary of October Revolution
A delegation from the Central Vietnam-Russia Friendship Association, Vietnam Union of Friendship Organizations (VUFO), Hanoi Union of Friendship Organizations (HAUFO), Vietnam-Russia Friendship Association of Hanoi and chapters, on November 7 laid wreaths at the statue of Vladimir Ilyich Lenin in Ba Dinh district on ocassion of the 103rd anniversary of the Russian October Revolution (November 7, 1917-2020).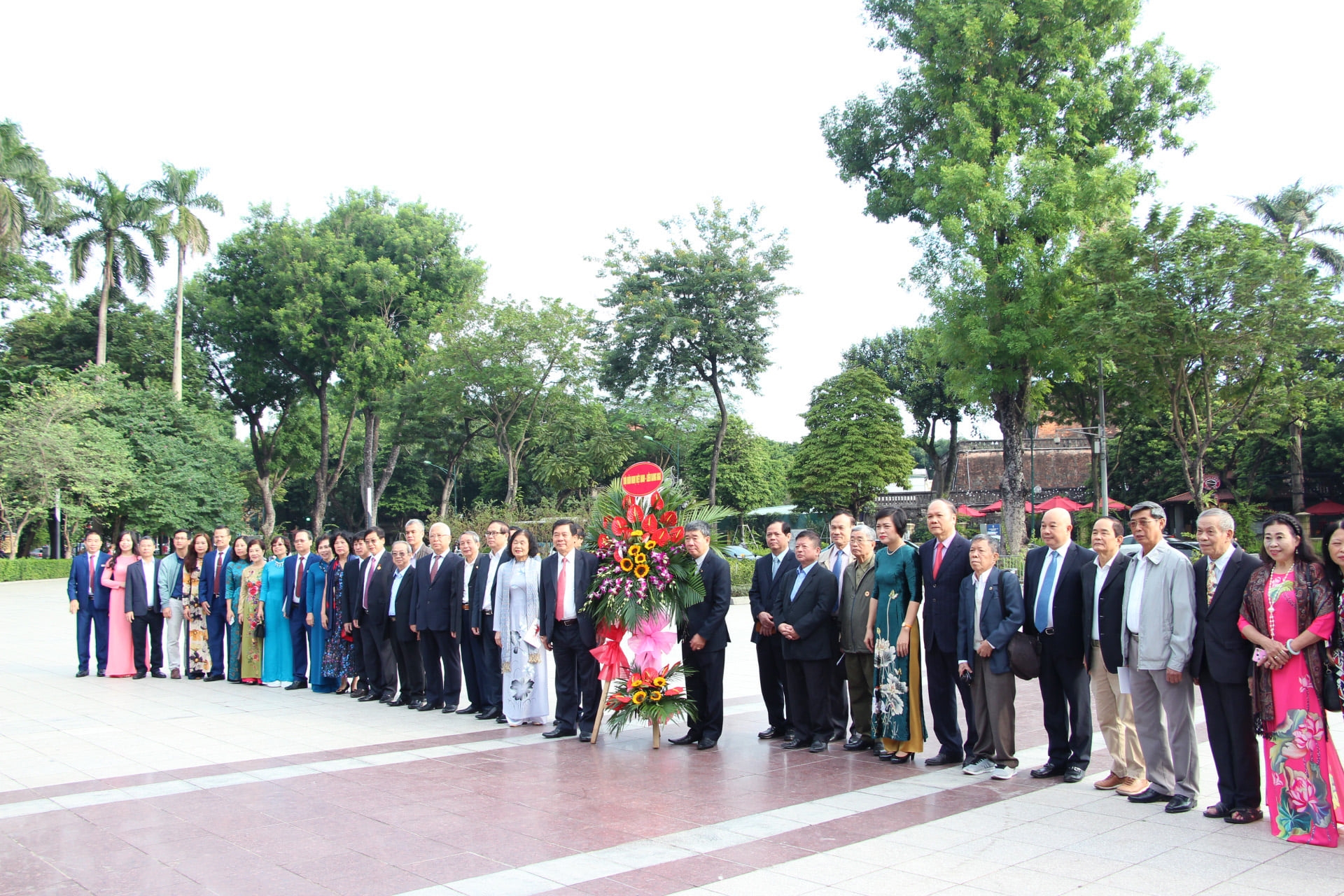 Delegates laid wreaths at Lenin's statue in Hanoi to celebrate the 103rd anniversary of the October revolution. Source: HAUFO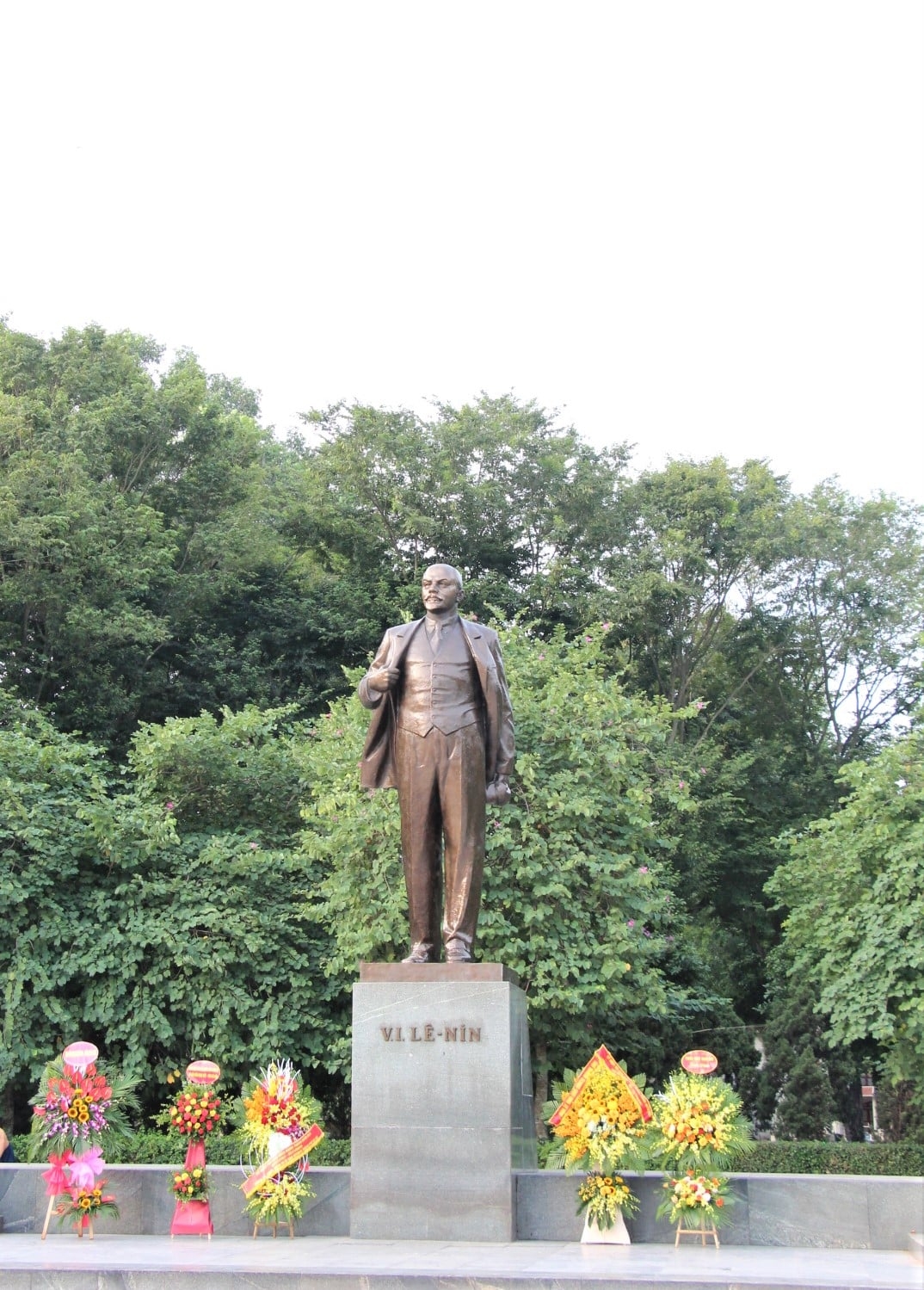 At the statue, the delegates paid tribute to and commemorated Lenin's tremendous devotion for the world's revolutionary cause.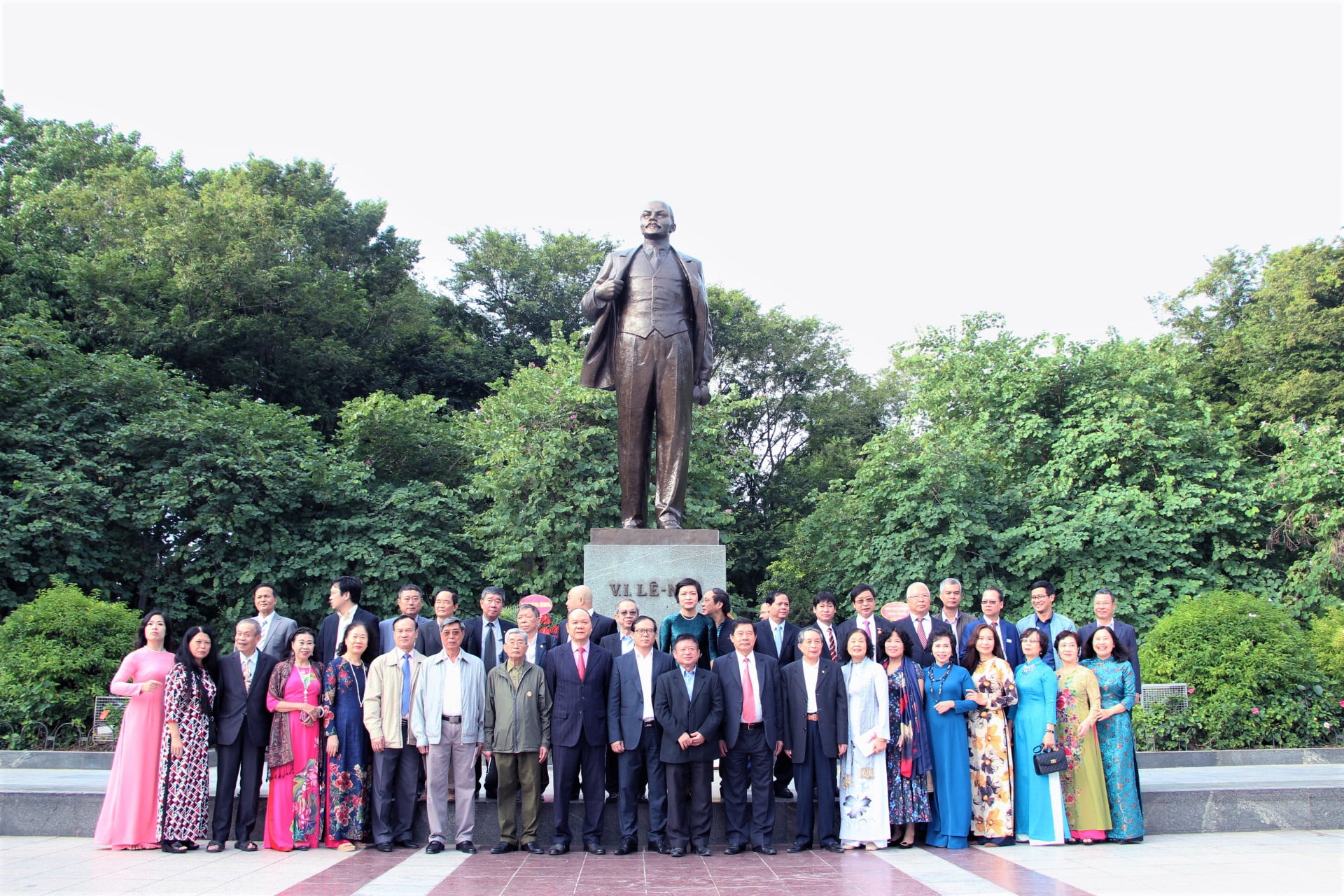 This is an annual activity held on the anniversary of the October Revolution, aiming to express deep gratitude for the Great Russian October Revolution and particularly to Lenin, a great leader, an outstanding politician, and a great teacher of the working class all over the world.
Also on the same day, a delegation of Hanoi Party Committee, Hanoi People's Council, Vietnam Fatherland Front Committee of Hanoi led by Nguyen Van Phong, Deputy Secretary of the Hanoi Party Committee, paid tribute to the memorial site of Lenin.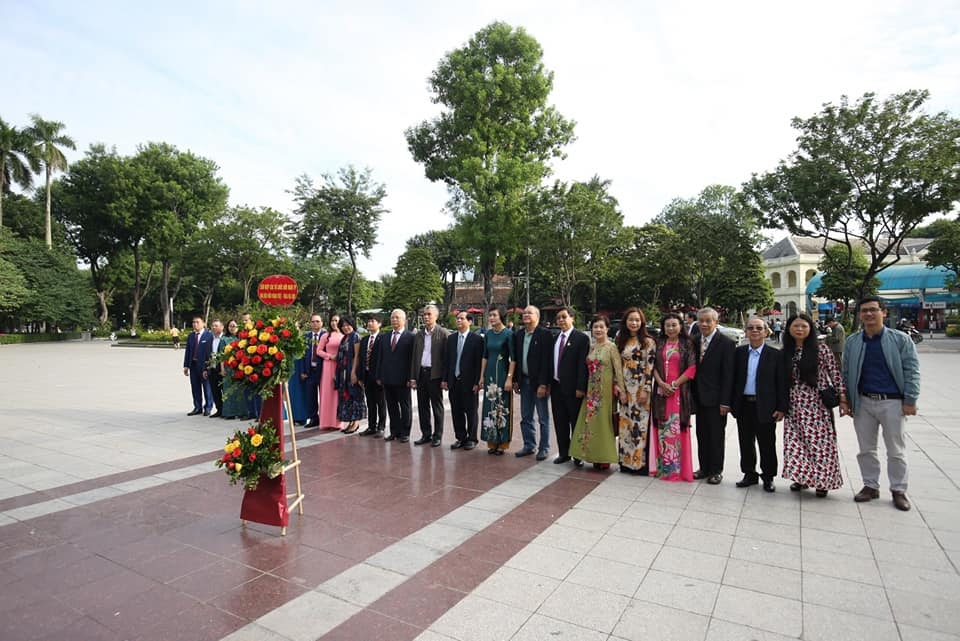 The victory of the Russian October Revolution and the birth of the Soviet Union established by Lenin not only fundamentally transformed the fate of the Russian people, but also inspired oppressed people to unite to break the chains of slavery, evoking a robust national liberation movement across the world.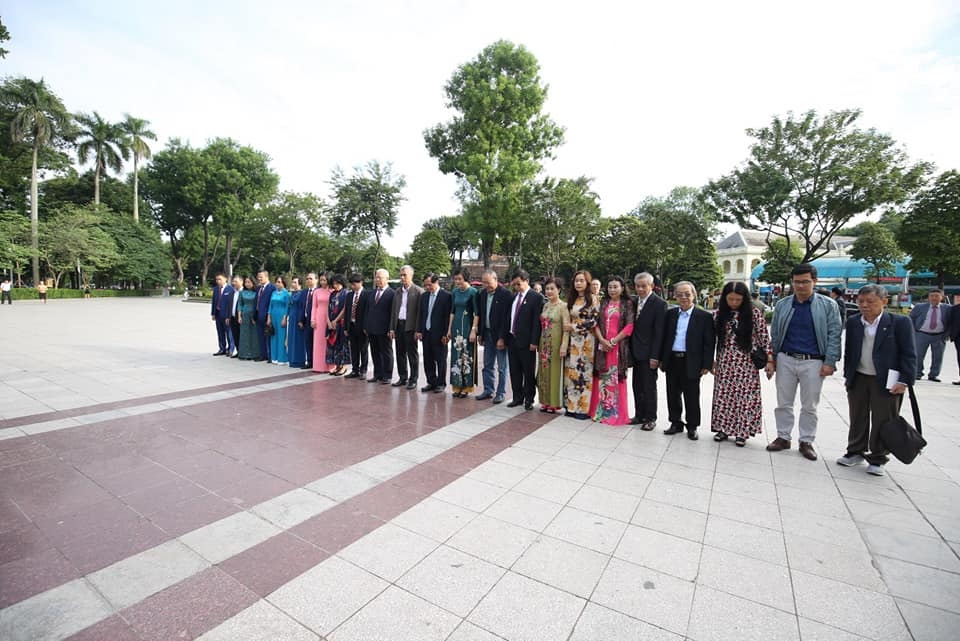 Delegates standing in front of the Lenin's monument.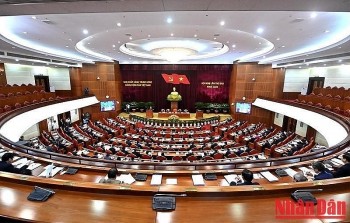 National
The 13th Party Central Committee discussed two important projects on October 4, the second working day of its 6th plenum.