Warren Buffett sheds big stakes in banks and goes for the gold
Warren Buffet's Berkshire Hathaway acquired nearly 21 million shares of Barrick Gold worth USD 563 million.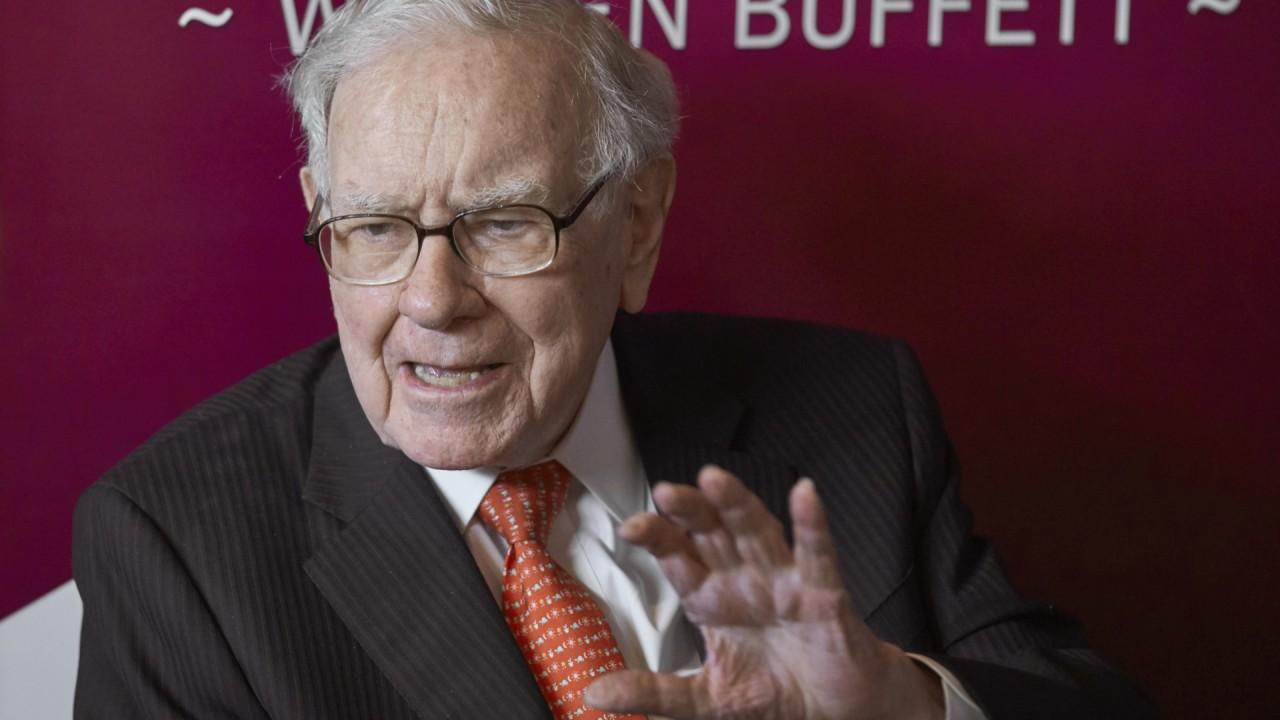 Legendary investor Warren Buffet reduces Wells Fargo, JP Morgan holdings and takes a shine to gold. Photo: Fox Business
Warren Buffet's Berkshire Hathaway acquired nearly 21 million shares of Barrick Gold worth USD 563 million, representing 0.3 percent of Berkshire's holding, according to a regulatory filing.
Berkshire said on August 15 that it has sold shares of some of the largest US banks, slashing its stakes in Wells Fargo & Co (WFC.N) and JPMorgan Chase & Co (JPM.N) and exiting an investment in Goldman Sachs Group Inc (GS.N).
Berkshire's moves appeared to reflect a broad lightening of the conglomerates' exposure to large-capitalization banks during the worst public health crisis in generations, Fox Business said.
Reuters reported that shares of Barrick, one of the world's largest mining companies, have benefited from rising gold prices, which set a record last week, and rose 3.2 percent in after-hours trading following Berkshire's disclosure.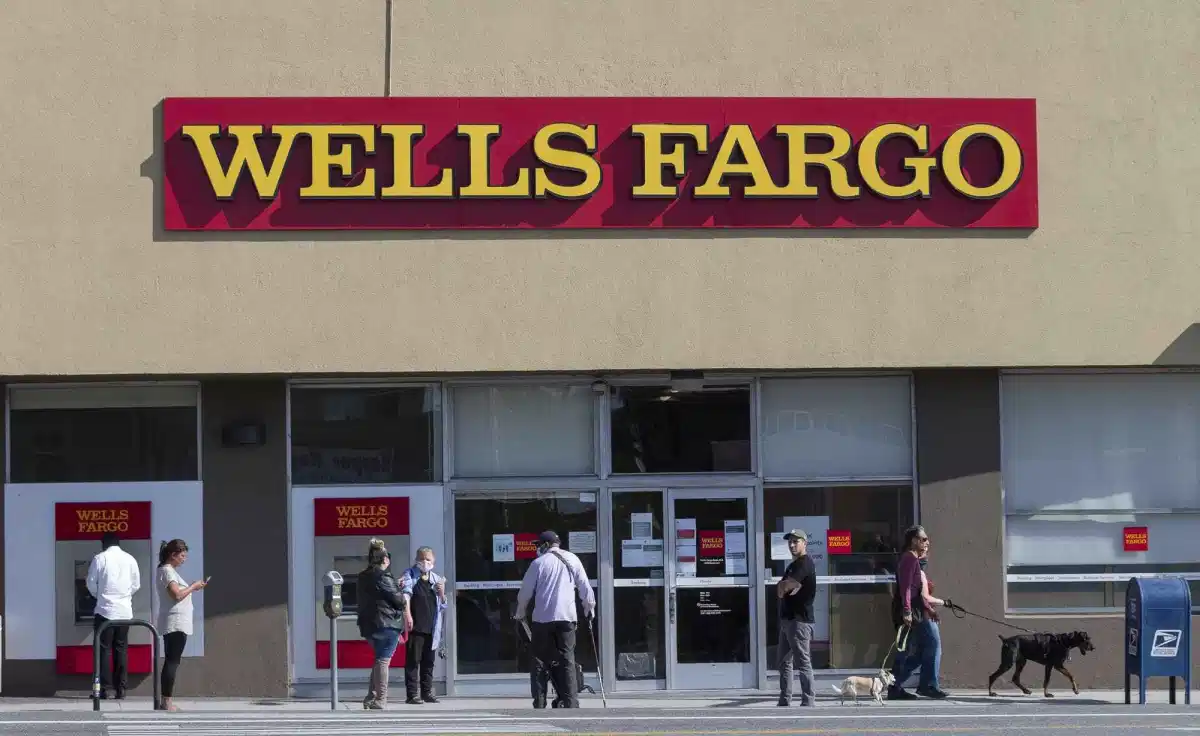 Wells Fargo & Company is an American multinational financial services company headquartered in San Francisco, California. Photo: Cloutnews
Berkshire reduced its Wells Fargo stake by 26 percent in the quarter to 237.6 million shares.
Since early 2018, Berkshire has shed more than half of its Wells Fargo shares, which were once worth USD 32 billion but lost value as the bank was hurt by scandals for mistreating customers. Buffett first invested in Wells Fargo in 1989.
Berkshire also reduced by 62 percent its stake in JPMorgan, where Combs is a director, to 22.2 million shares, and shed its remaining 1.9 million Goldman shares.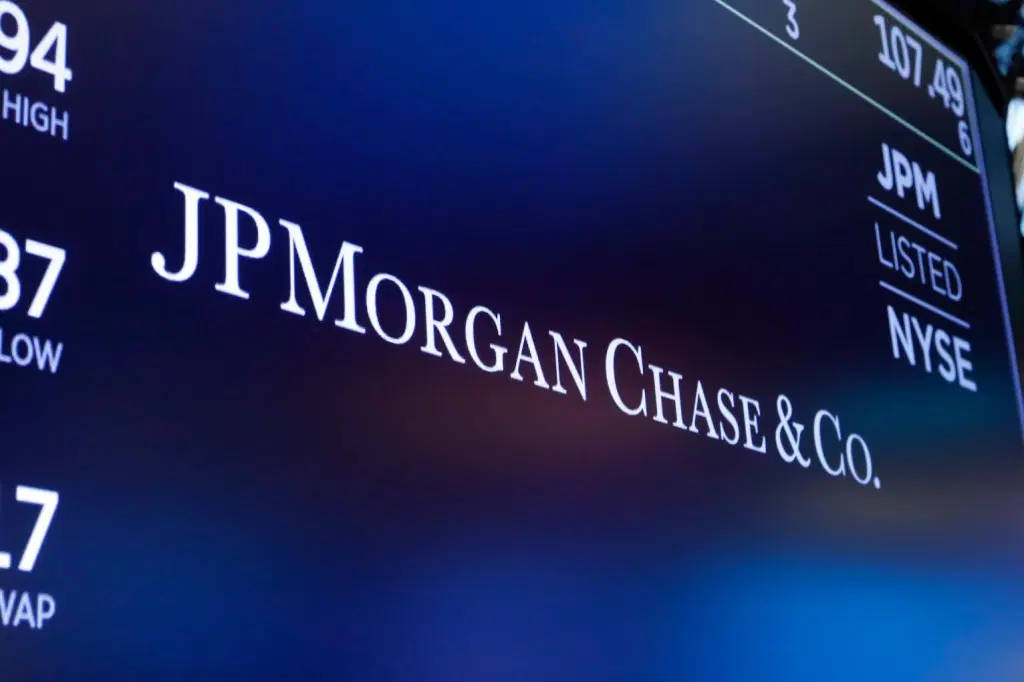 JPMorgan Chase & Co. is an American multinational investment bank and financial services holding company headquartered in New York City. Photo: cloutnews
Buffett has not given up on the banking industry, after telling investors in May that banks were well-capitalized and capable of weathering the coronavirus pandemic.
Berkshire still invests in several banks including Bank of America Corp (BAC.N), where in the last month it invested more than USD 2 billion, giving it an 11.9 percent stake worth more than USD 27 billion.
In August 15's filing, Berkshire said it also exited its investment in Toronto-based Restaurant Brands International Inc (QSR.TO), the parent of Burger King and Tim Hortons.
Berkshire also has more than 90 operating units including the Geico car insurer, BNSF railroad and Dairy Queen ice cream./.
Stocks in Buffett's Berkshire Hathaway portfolio were mixed on August 15, according to The Street.
Kroger shares rose 80 cents, or 2.31 percent, to USD 35.39.
M&T MTBK Bank shares rose USD 1.38, or 1.28 percent, to USD 109.21.
Among Buffett stocks underperforming August 15, StoneCo Ltd. (STNE) - Get Report shares fell 80 cents, or 1.63 percent, to USD 48.21.
VeriSign Inc. (VRSN) - Get Report shares fell USD 3.01, or 1.43 percent, to USD 207.29.
Berkshire Hathaway A shares fell USD 1863.00, or 0.59 percent, to USD 316,251.00.
Berkshire Hathaway B shares fell USD 1.02, or 0.48 percent, to USD 210.96.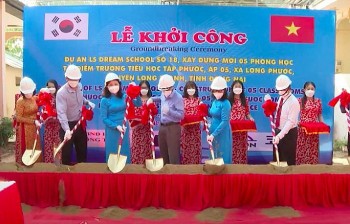 Friendship
The Union of Friendship Organizations of Dong Nai Province and COPION (Co-operation & Participation In Overseas NGOs) kicked off another LS Dream School project in the southern province.