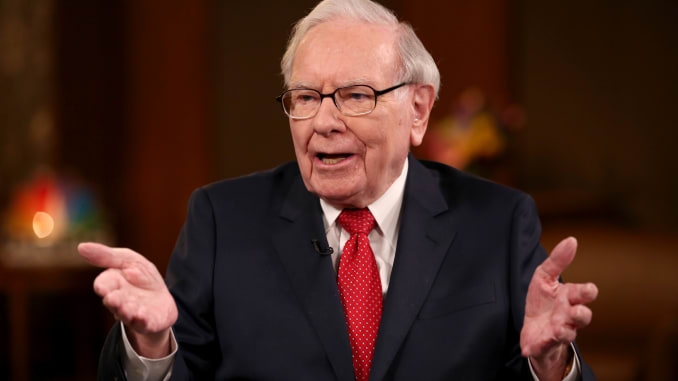 Warren Buffett (Photo: CNBC)

Warren Buffett said during a question-and-answer session Saturday there's no way to predict the economic future now because the possible outcomes are still too varied during the coronavirus pandemic that metastasized into a global recession as billions of people cut off their dealings with each other.
"We don't know what happens when you voluntarily shut down a portion of your economy," Buffett said, noting it has never been done.
In a conversation that mixed history with humor, billionaire financial guru Warren Buffett told investors that while the U.S. is dealing with an economic shut down that is in some ways unprecedented, the country will prevail.
The annual Berkshire Hathaway stockholders meeting, known as Woodstock for Capitalists, is typically a mecca for investors, with thousands of people traveling to Omaha, Nebraska, for a festive weekend centered around Buffett's ruminations on the economy, stock picks and other topics, according to USA Today.
But like so many events, the annual pilgrimage was disrupted by the coronavirus pandemic. Buffett, Berkshire Hathaway's chairman and CEO, dispensed his advice solely via livestream Saturday on Yahoo Finance alongside the company's vice chairman Greg Abel.
Though Buffett was unable to mingle with attendees, the "Oracle of Omaha'' continued his tradition of presiding over an hours-long presentation and answering questions submitted by investors.
Berkshire has not been unscathed by the current economic crisis. The conglomerate reported a loss of $49.7 billion in the first quarter. Its operating earnings, however, ticked up to $5.8 billion as compared to $5.5 billion during the same period last year, reported by USA Today.
It may take several years to understand all the economic implications of the coronavirus outbreak, he added, but it hasn't changed his long-term view because the country has endured wars and depressions before.
"I remain convinced ... that nothing can basically stop America," Buffett said.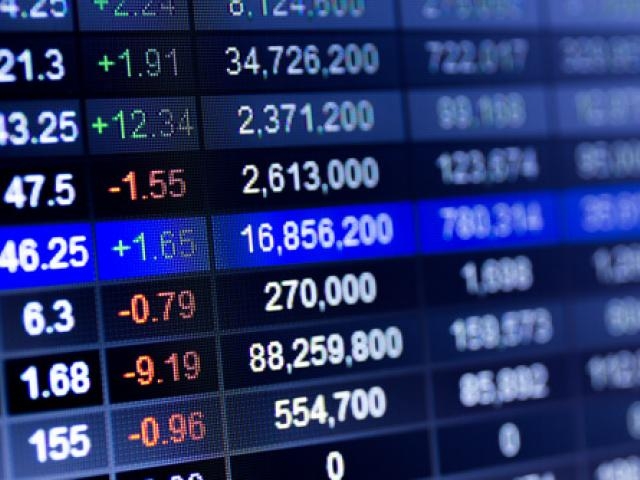 (Photo: FXTM)
Nonetheless, Buffett remains uncertain about the direction of stocks over the next year or so. He said Berkshire, which owned more $180 billion worth of stocks at the end of March, added just $500 million worth of stocks to its portfolio in the past month while selling more than $6 billion worth of holdings.
A big portion of those sales were airline stocks. Buffett on behalf of Berkshire had bought billions worth of airline shares in the past few years. On Saturday, he called that a mistake and confirmed Berkshire in April had sold its entire remaining stakes in American Airlines, Delta Airlines, Southwest Airlines and United Airlines, reported by CBS News.
"Our operating earnings will be less, considerably less, than if the virus hadn't come along,'' he said. "It hurts some of our businesses a lot. Some of our businesses effectively have been shut down.''
Berkshire's businesses span the U.S. economy, from ice cream seller Dairy Queen to auto insurer Geico to battery-maker Duracell. And at a time when industries ranging from transportation to retail are struggling to stay afloat, Buffett's perspective on the marketplace has been of particularly keen interest.
"We do not know exactly what happens when you voluntarily shut down a substantial portion of your society,'' said Buffett, adding that in 2008 "our economic train went off the tracks ... This time we just pulled the train off the tracks and put it on its siding.''
But he is generally optimistic.
"We may not know the answers to some very important questions for many years,'' he says, but "never bet against America and that in my view is as true today at it was in 1789, and even was true during the Civil War and the depths of the Depression.''
The stock market has gyrated in recent weeks, as oil prices have plunged and the airline industry and other major forces in the economy have seen business grind to a halt.
But Buffett says if you hold tight and own a range of stocks, preferably in the S&P 500, you'll do fine, reported by USA Today.
Warren Buffett Sold All His Airline Stocks
Airline stocks have been hard hit by the COVID-19 pandemic, with travel demand all but evaporating. Most airline stocks have lost half of their value or more this year as a result, with the industry now focused more on survival than earnings growth, Motley Fool cited.
Speaking at Berkshire's annual meeting on Saturday, Buffett said he did not sell due to the declining share prices. Rather, "I just decided that I'd made a mistake."
The announcement is sure to put further pressure on airline shares, as investors have made a lot of money over the years doing as Buffett does. But is the Oracle of Omaha right this time around?
Berkshire has a long and turbulent history with the airlines. Three decades ago, he bought shares in USAir (now part of American) but ended up writing off much of that investment. In 2001, he swore off the industry, declaring that "if capitalists had been present at Kitty Hawk when the Wright brothers' plane first took off, they should have shot it down."
But in recent years he warmed to the sector, becoming one of the largest shareholders in each of the four biggest U.S. airlines. The industry in the late 2000s went through a period of restructuring and consolidation that reduced the number of competitors chasing every passenger and allowing all the remaining participants to be more profitable.
There is certainly reason for concern. Airlines have a rocky history during recessions, as the industry has seen a number of onetime high fliers -- including TWA, Pan Am, and Eastern -- disappear during past downturns. This COVID-19 slowdown has hit the industry worse than the attacks of Sept. 11, 2001, with United, for example, expecting to fly fewer passengers in the entire month of May 2020 than it did on any single day in May 2019.
Even after the pandemic is contained, the airline business appears headed for a difficult future. Between virus fears and a likely recession, travelers could take a long time to return. Buffett said Saturday, "I don't know that three or four years from now people will fly as many passenger miles as they did last year."
Boeing management backed up that sentiment on the company's earnings call last week, predicting it would take years for traffic to return to pre-pandemic levels. And while the airlines are getting $50 billion in bailout funds to help buffer the revenue declines, the companies have warned they might have to be significantly smaller in the future.
The airlines reported billions in losses in the first quarter, and the second quarter is going to be worse. They have traded stock warrants for government help, extended their balance sheets by adding billions in debt, and in some cases diluted shareholders by raising equity at multiyear share-price lows.
Buffett shied away from criticizing airline CEOs in his comments Saturday, saying he does not envy the challenges they face. "The world has changed for airlines, and I wish them well," he said, predicting the industry would have to shed significant portions of their fleets, and a lot of jobs, in the years to come.
He's probably right, and most of the airlines have already grounded large numbers of planes. But the airlines by and large have the wherewithal to survive a more typical recessionary travel environment. The big unknown is just how long travel demand will remain depressed, and just how severe the depression will be.
U.S Stock price today
- The Nasdaq plunged 3.6%, the S&P 500 dived 2.9% and the Dow Jones industrials shed 2.6% in the stock market today. Small caps tracked by the Russell 2000 fared even worse, down 4.8%. Volume was lighter on both major exchanges, lessening the sting a bit.
- Dow Inc. (DOW) led the downside on the Dow industrials with a 7% drop. Raytheon Technologies (RTX) and Exxon Mobil (XOM) lost about 6% each. UnitedHealth (UNH) Boeing (BA) and Caterpillar (CAT) fell more than 4% apiece.
- Apple (AAPL) which reported better than expected fiscal Q2 earnings late Thursday, dipped 1.5%. Shares initially fell nearly 3% before reversing higher to turn positive, then pulled back again.
- Only Walmart (WMT), up 0.5%, bucked the sell-off.
- Amazon (AMZN) sank 8% in heavy trade. But shares remain slightly extended from a 2,186.05 buy point of a cup base it cleared April 14, according to Investors.
Candy Lee