Gold investment amid coronavirus outbreak: Stay alerted
Gold market's strong fluctuations recently pushed gold into a "shelter" of attractive assets. Though calculated many times, gold's rate of return soared way higher than bank savings rates.  
Banks cut their deposit rates
A survey of many commercial banks on March 4 showed a series of banks had changes in interest rates compared to the beginning of February in a downward direction.
Accordingly, the interest rates for terms of 12 months or more ranged from 6.8-8.5 percent/year. Some banks have interest rates in February at more than8 percent/year, then in March fell below 8 percent/year. For example, compared to February, BacA Bank has reduced interest rates by 0.1 percent, standing at 7.9 percent/year for terms of 13 months or more. However, in four banks with State capital (Agribank, Vietcombank, Vietinbank and Agribank), the interest rates for deposits with term of 12 months and above have not changed and remained at the bottom, listed 6.8 percent/year.
With deposit rates for terms of less than six months, compared to February, many banks have decreased by 0.1 percentage points. Notably, Techcombank reduced interest rates for all deposit terms from 0.05 to 0.1 percentage points for both online and counter savings compared to early February 2020; other banks only adjusted some terms.
According to experts, banks cut their deposit rates due to greater liquidity of banks after the Lunar New Year due to the return of cash flow and reduced credit demand after the outbreak of Covid-19.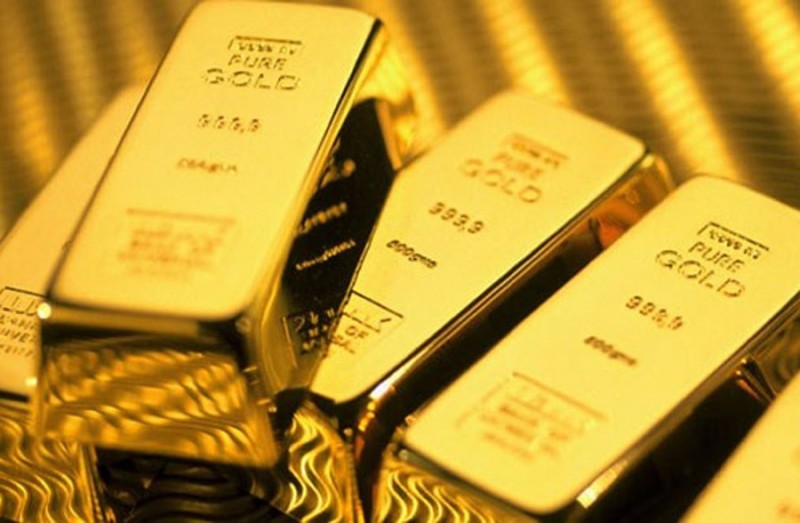 Gold's rate of return soared way higher than bank savings rates (Photo: Cafe F)
From February until now, gold price movements are extremely complicated, with a strong increase of millions of dong per tael but the next session can decelerate without braking. Even, many international organizations also forecast that gold prices can reach 1,800-2,000 USD/ ounce. By the end of February, the General Statistics Office said the average world gold price increased by 2.15 percent compared to January 20/20.
Domestically, the gold price index in February 2020 increased by 2.74 percent compared to the previous month; up 7.23 percent compared to December 2019 and up 20.06 percent over the same period last year.With the above situation, experts also forecast that, in the current context, the mobilizing interest rates in the coming months may be maintained at the current level, or even decrease. This year's inflation is considered unpredictable, so lowering deposit rates is necessary to create conditions for reducing lending rates and to support businesses.
Cautious gold investment
With these aforementioned trends, investing in gold is now more profitable than bank savings. For example, the average 12-month savings interest rate of banks is about 6-7 percent/ year, while the SJC gold price is currently about VND 47 million/ tael bought.
At the same time last year, the selling price of gold was about VND 36 million/ tael. Thus, if you spent36 million to buy gold from last year, until now, gold buyers have made a profit of 11 million, while savings only received about 2.5 million.
But clearly, the above problem is only true for investors that can "predict the future", so not everyone can benefit as above. The domestic gold market for a long time has been unattractive, so despite the sharp fluctuation of gold price, representatives of the State Bank of Vietnam still affirmed transactions in the market were quite quiet, sales of gold bullion trading units also tended to decrease.
Commenting on the gold price in the near future, experts said that the gold price is "crazy" due to the impact of the Covid-19 epidemic, as well as loosening monetary policies to save the economy of many countries. Therefore, the price of gold can increase sharply but the movements are very complex and unpredictable, so investing, especially speculation in gold, is not very risky, requiring the "risk" of investors.
According to financial experts - bank Dr. Nguyen Tri Hieu, in 2020, gold is an investment channel worthy of note, but people should still be cautious, because this precious metal price fluctuates unpredictably, should not surf, but buy accumulated for a long time, at least 3-6 months.
This expert also recommends that investors should not "put all eggs in one basket", should allocate money into other investment channels such as savings, production and business investment.
In particular, the calculation of interest up to dozens of times compared to depositing savings may be difficult to promote at this time, because the State Bank's leader has announced he will continue to closely monitor developments in gold prices and have enough resources to intervene in the gold market as needed.
Therefore, price fever may be due to scarcity of businesses, which pushes the price up when the demand is too large while the supply is limited, people should not be "dazzled" by the dancing gold price but speculation "surfing", which easily leads to risk.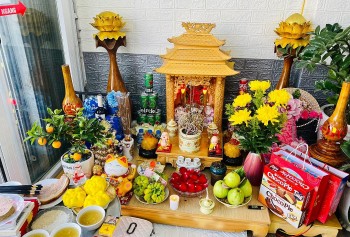 Handbook
Learn more about an ancient Vietnamese tradition that may bring you good fortune!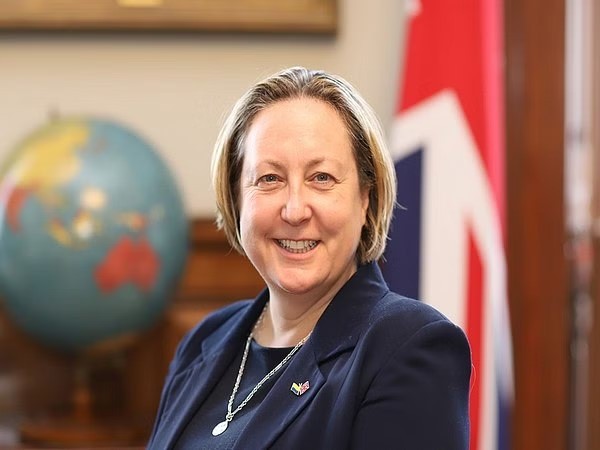 Economy
The United Kingdom is working to conclude a Free Trade Agreement with India, Secretary of State for International Trade Anne-Marie Trevelyan said on Wednesday.
February 01, 2023 | 04:00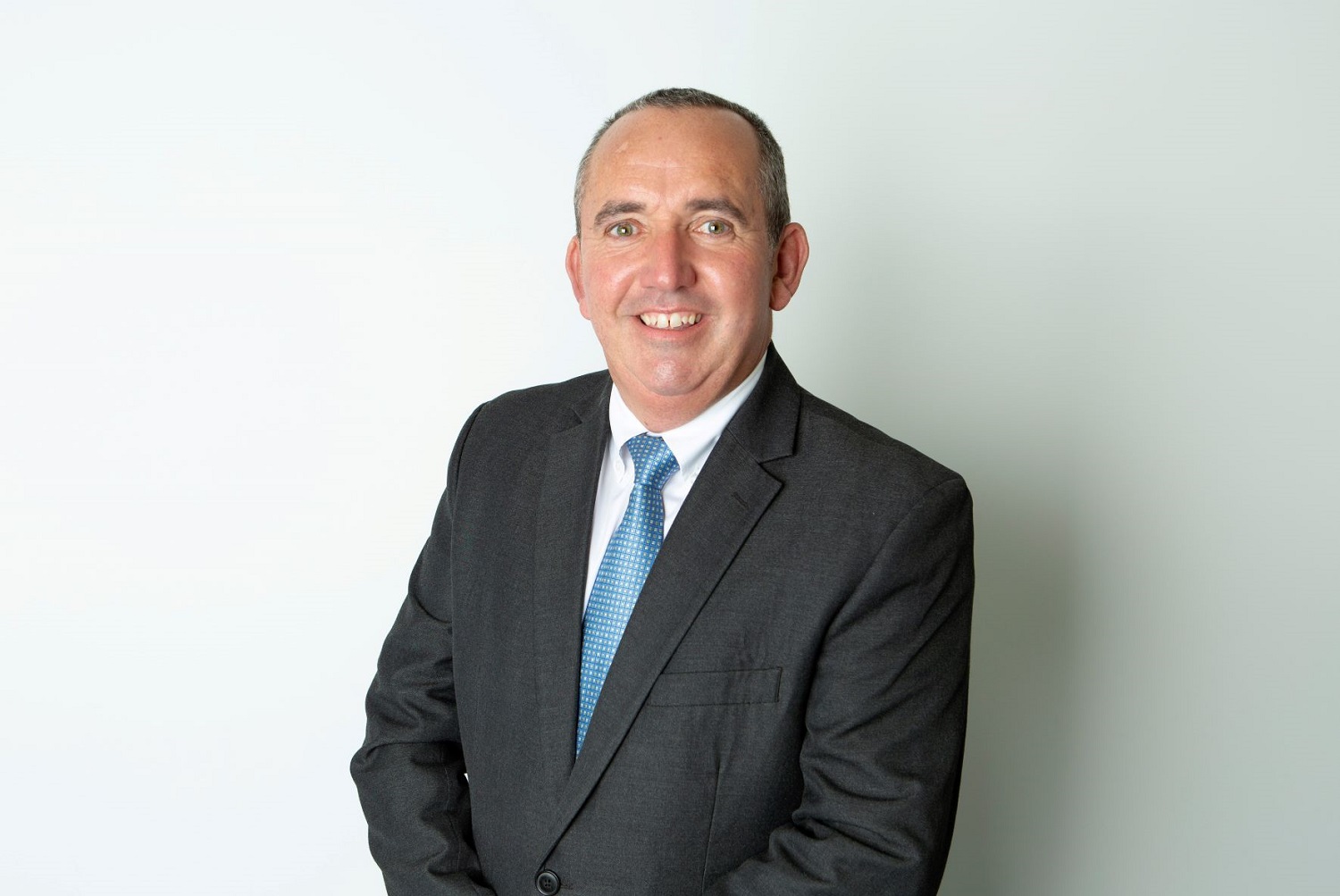 Economy
Skipton International, the award-winning Guernsey-licensed bank, has announced the launch of limited company buy-to-let lending giving customers an additional financing option for growing UK property portfolios.
January 31, 2023 | 10:30