'Wave' of investment shifting to Vietnam - Identifying the prospects
Experts agree on Vietnam's opportunities in the wave of investment shifts, but forecasts differ for the volume of capital.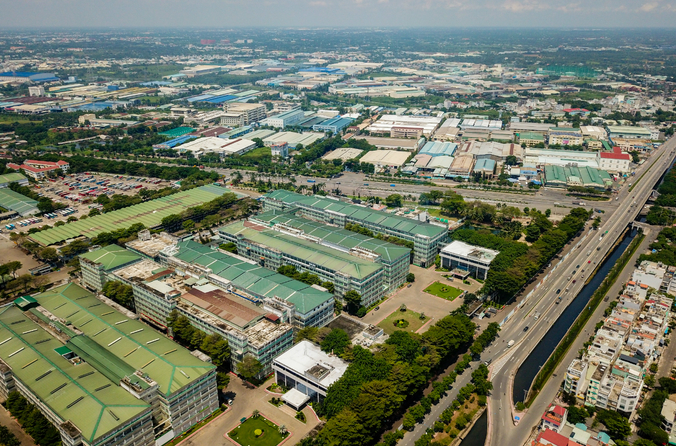 Vietnam is receiving a wave of investment, said experts. (Photo: VN Express)
Vietnam is receiving a wave of investment, said experts
At the business forum named "Through the disturbance" held on the afternoon of October 15, Mr. Bruno Jaspaert, General Director of DEEP C Industrial Zones announced that the company's activities scale in Quang Ninh and Hai Phong have increased 3 times from the beginning of the year to the present.
The trend of investment shifting to Vietnam of foreign enterprises has been repeatedly mentioned in recent times. According to Nikkei, Japanese Prime Minister Yoshihide Suga will announce the program to encourage Japanese businesses to open bases in Southeast Asia during a 4-day trip to Vietnam and Indonesia, which will starts from October 18.
Not only Japanese enterprises, but also manufacturers from many other countries are expected to open their branches in Vietnam. The first half of the year report by the Ministry of Industry and Trade has noted that some large technology corporations in the world are planning to move their production and investment chains to Vietnam, including LG, Panasonic, Foxconn - supplier of components for Apple. "Vietnam is facing a great opportunity to welcome this investment wave", the Ministry of Industry and Trade commented.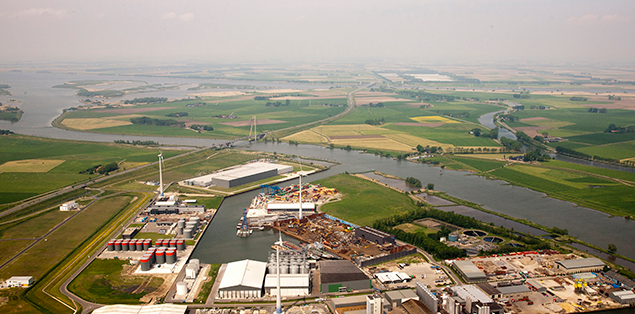 DEEP C Industrial Zones in the North of Vietnam. (Photo: Deep C VN)
Factors leading to Vietnam's investment opportunities
Explaining the investment wave pouring into Vietnam, Mr. Bruno said that many businesses choose the country because of its control over Covid-19 and socio-political stability, while both Thailand and India are still unstable due to pandemic and politic reasons.
"The second factor is human resources. Vietnam has a hard-working and generally loyal population. This is an advantage that does not exist in other countries", he said.
Mr. Ooi Kim Huat, General Director of Intel Products Vietnam also explained that companies operating in China are facing uncertainty due to the US-China trade war, so they want to find other places for production. Vietnam, Indonesia, India, Thailand, Malaysia appear to be attractive locations.
"In particular, Vietnam stands out due to its success over COVID-19," he said, saying that he rated Vietnam the highest because of human factors, disease control, economic reopening, and aviation recovery.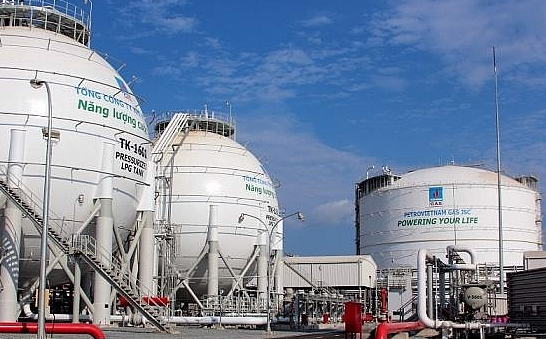 Bac Lieu Liquefied Natural Gas (LNG) Power Plant (Photo: Global P&M)
Concerns over investment volume
However, Mr. Vu Tu Thanh, Deputy Executive Director of the US-ASEAN Business Council, has a more modest view. According to Thanh, no multinational company or American company wants to leave China, whether due to trade war or Covid-19. "They are only expanding outside of China to avoid US taxes, calling it the China + 1 strategy," he explained.
Vietnam may be an attractive location to expand the production chains, he added, "but the problem is whether these investments are abundant enough. Among the businesses of our council, the investment is not as massive as the previous waves", Mr. Thanh said.
According to the General Statistics Office of Vietnam, the total foreign investment in Vietnam as of September 20 reached 21.2 billion, which decreased by 18.9% compared to the same period in 2019. In which, the largest project is the Bac Lieu Liquefied Natural Gas (LNG) Power Plant, with registered investment capital of 4 billion USD.
No matter how promising those prospects may be, experts believe that in order to utilize the new investment wave, Vietnam still has many issues to work on. Mr. Ooi Kim Huat is interested in improving the supply chain capacity, while Mr. Bruno Jaspaert suggested simplifying administrative procedures.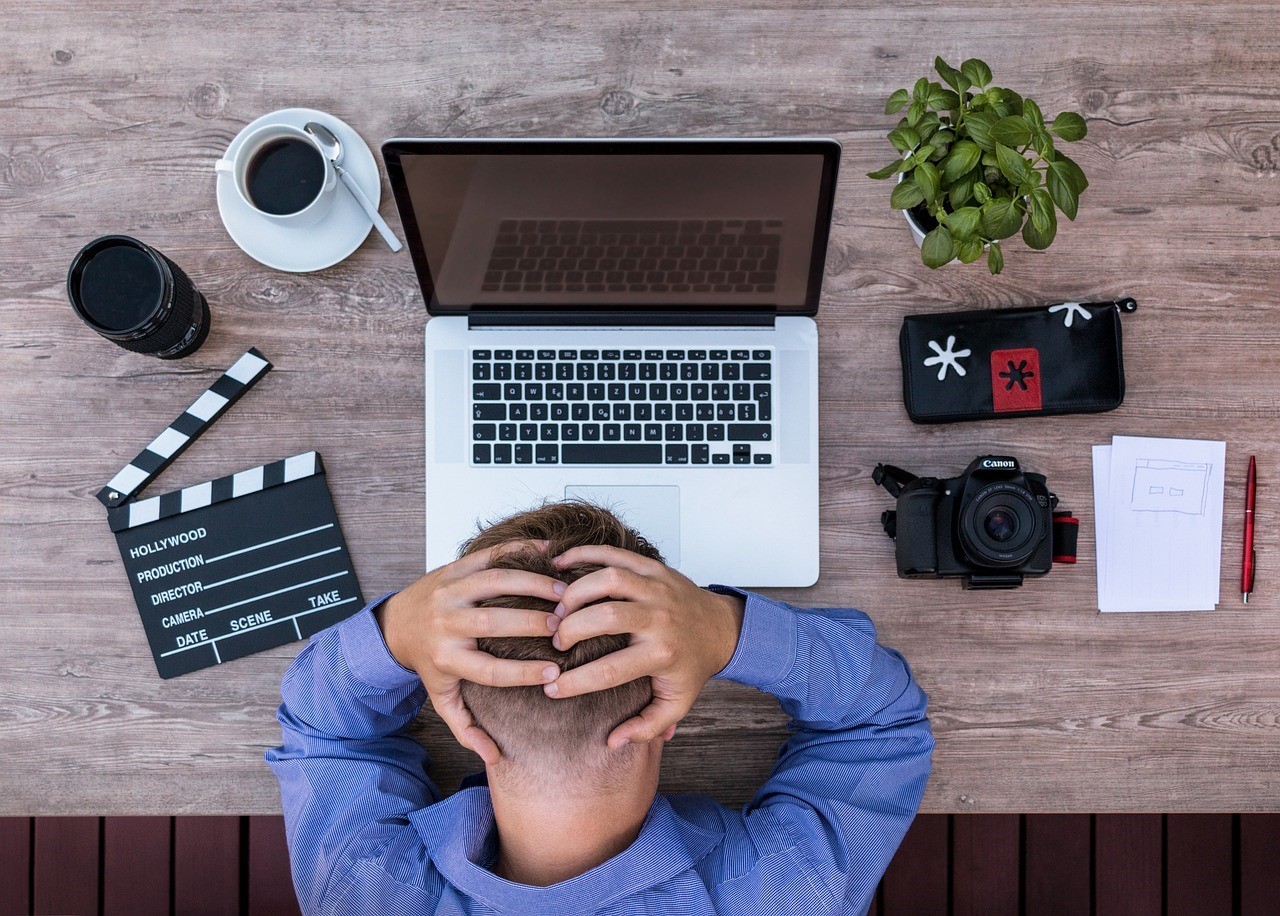 Economy
As the dust begins to settle on the monumental impact of Artificial Intelligence (AI) in the finance and media world, growing skepticism and mountain calls for regulation have got the creators of multiple AI platforms on the backfoot.
September 29, 2023 | 11:04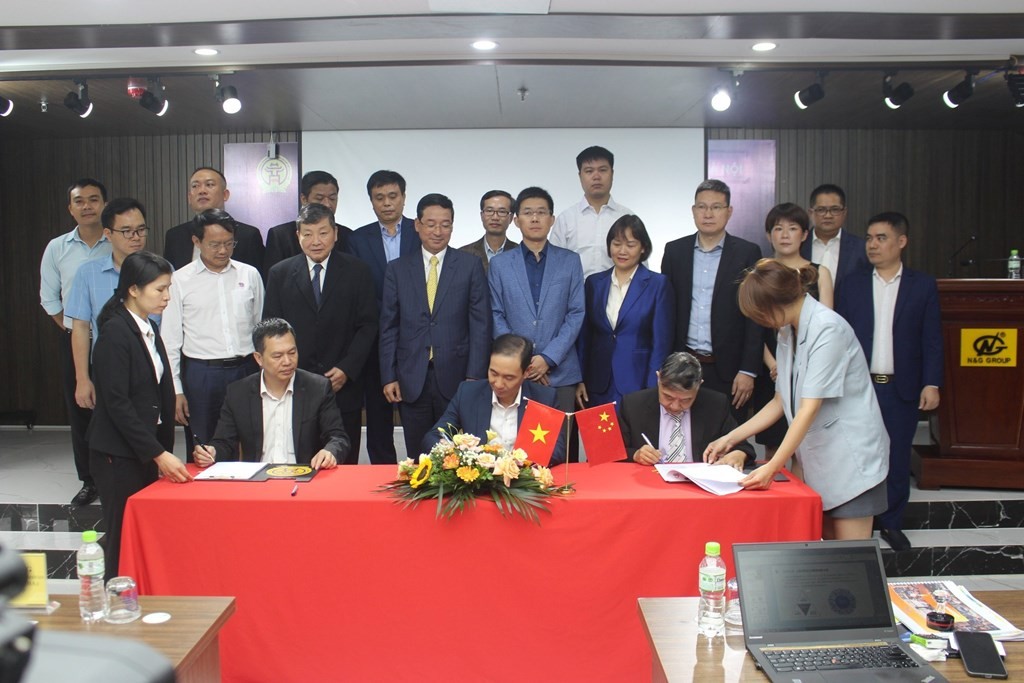 Economy
Enterprises from both Hanoi, Shanghai sides will immediately deploy investment and production preparation procedures in 2024 to soon turn the agreement into practical effect, bringing efficiency to the two sides.
September 28, 2023 | 20:19