WB: Vietnam's GDP forecasted to grow at 2.5-3% in 2020
World Bank (WB) has released report on Vietnam's macroeconomic situation in October 2020 which says that Vietnam's GDP could grow at 2.5-3.0% in 2020.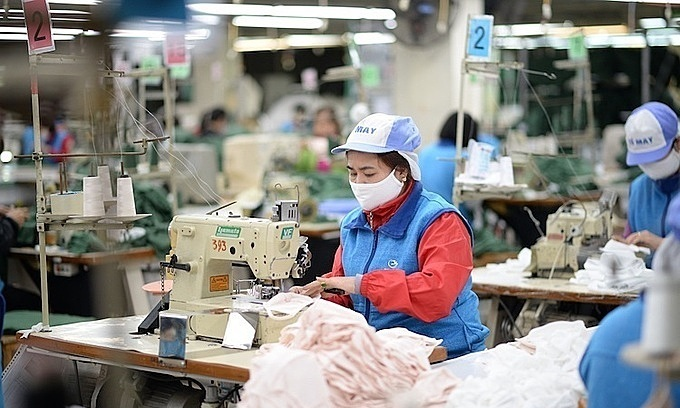 Employees at a textile factory in Hanoi. Photo: VnExpress
Despite the second outbreak of COVID-19 in Vietnam, in the third quarter, Vietnam's economy showed signs of recovery with a growth rate of 2.62% year-on-year and 0.39% higher than the growth rate in the previous quarter thanks to the double increase in the industrial production index and retail sales in September compared to August.
"Vietnam economy rose 2.1% in the first nine months of 2020. This is much lower than the growth rate of 7% in the same period in 2019, but it is still considered a spotlight in the context of COVID-19 pandemic globally ", said the report.
Vietnam's trade surplus reached US$ 16.8 billion in nine months, partly due to the trade surplus of US$ 2.8 billion in September. FDI inflows into Vietnam in September increased nearly double August's.
In spite of giving positive forecasts, World Bank said Vietnam should pay special attention to minimizing risks in public finance in the face of uncertainties both domestically and globally.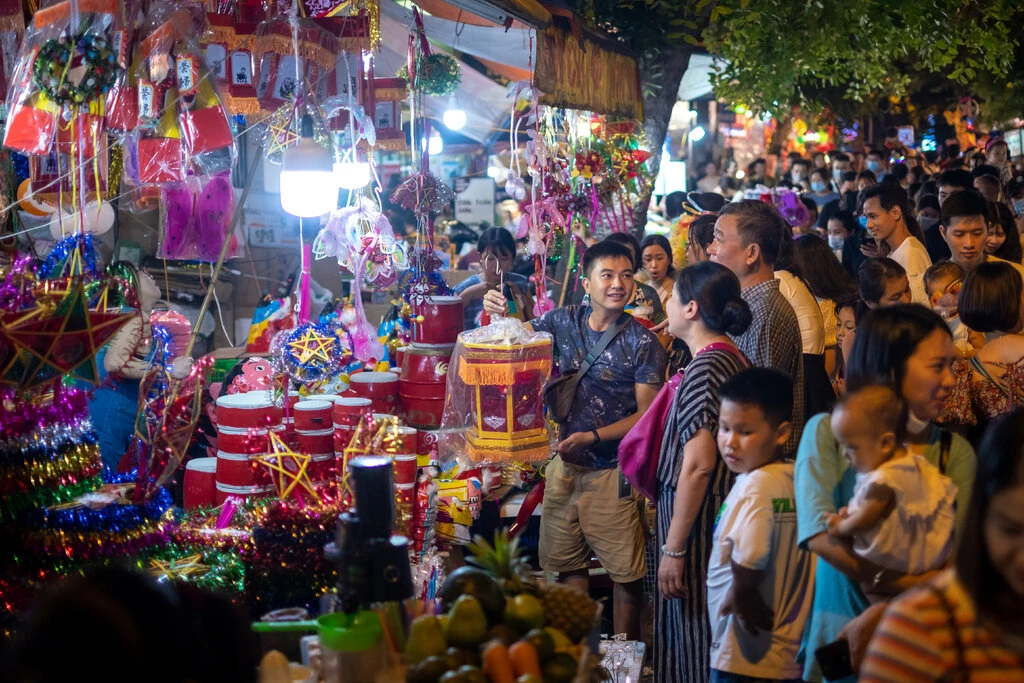 Hang Ma Street in Hanoi, last month. Linh Pham/Getty Images
Last July, a WB report projected Vietnam's GDP to grow at 2.8 percent this year, making it the world's fifth fastest-growing economy. However, this report did not take into account the second outbreak of COVID-19 in Vietnam.
Several days ago, the International Monetary Fund (IMF) released the World Economic Outlook Report which predicted that Vietnam's GDP would increase by 1.6% in 2020. This is the second-highest growth rate in Southeast Asia, only after Myanmar (2%).
Many financial experts also gave positive anticipations on Vietnam's economic prospects this year. Ruchir Sharma, the chief global strategist at Morgan Stanley Investment Management said "Vietnam looks like a miracle from a bygone era, exporting its way to prosperity".
"Containing the pandemic allowed Vietnam to quickly reopen businesses, and it is now expected to be the world's fastest-growing economy this year. While many nations are suffering enormous economic contractions and running to the International Monetary Fund for financial rescues, Vietnam is growing at a 3 percent annual pace. Even more impressive, its growth is driven by a record trade surplus, despite the collapse in global trade", he said.