Weekly Horoscope for July 20 - 27: Prediction for Astrological Signs for Next Week
Weekly Horoscope
July 20 - 27 - This week, the sun continues its journey through the sign of Cancer along with messenger Mercury. So, how to start this week smart? Check the weekly horoscope for zodiac signs now!
Jul 20, 2020 - Jul 27, 2020 - This week, the sun continues its journey through the sign of Cancer along with messenger Mercury. Mercury is now getting back into its stride, having turned direct at the end of last week. This can make life easier all around as frustrations and delays gradually come to an end.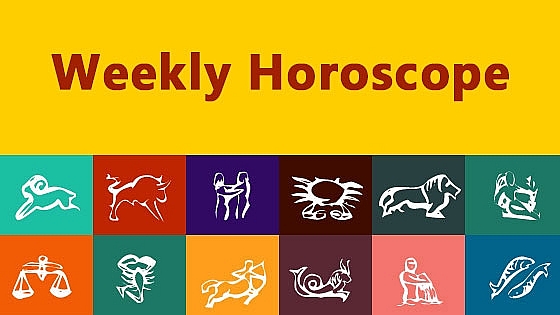 Weekly-Horoscope-for-July-20-26:-Prediction-for-Astrological-Signs-for-Next-Week
Fiery Mars is moving through Aries, where it will remain for many months and where it's very much at home. This influence offers extra energy with which to handle any challenges and opportunities that might arise.

The sun in Cancer opposes philosophical Jupiter on Tuesday and powerful Pluto on Wednesday, which could coincide with intense emotions.
There could be a situation in which we face opposition to our plans or we're torn between two possible paths or decisions. And with the compulsive energies involved, it could be hard to maintain equilibrium in the face of temptation.
Zodiac Horoscope for July 20 - 27, 2020
Aries
The first sign of the Zodiac, Aries are the trailblazers. Passionate and independent, Aries will never do something just because everyone else is doing it—a Ram needs to be 100 percent committed to the task at hand.
This week forecast: This week may prove a little challenging for your business. If you have a partnership business, you must be cautious with your business partner. If you already are in a relationship, you may spend some quality time with your loved one. Unmarried individuals may get attractive proposals during this week. If you wish to propose to your loved one, this week may give you a positive result. You are advised to be cautious while making any financial transactions during this week. You are likely to get unexpected monetary advantages. Your financial condition would improve a lot. You may get positive results in your exams this week. Your mind may roam in different subjects and topics at the same time. You may feel anxious about your health; it is recommended for you to be responsible and take proper care of yourself.
Taurus
Smart, ambitious, and trustworthy, Taurus is the anchor of the Zodiac. Amazing friends, colleagues, and partners, Taureans value honesty above all else and are proud that their personal relationships tend to be drama free.
This week forecast: You will make your career a priority this week. If you are looking to change your job, this week may provide you with some lucrative offers. The productivity of your business may increase as well. Students would get many advantages during this time; if you are appearing for competitive exams, you may perform really well. This week may also favour students pursuing psychology, sculpturing, music, dancing, acting and literature. This period may not be favourable for you to buy new properties. You are advised to control your unnecessary expenses during this time to avoid facing financial constraints. This week may prove lucky for your love life. You might fall in love with one of your friends. There are no major health complications for you, but you are advised to be cautious nonetheless.
Gemini
Smart, passionate, and dynamic, Gemini is characterized by the Twins, Castor and Pollux, and is known for having two different sides they can display to the world. Expert communicators, Gemini is the chameleon of the Zodiac, adept at blending into different groups based on the vibe and energy they perceive.
This week forecast: You may get new opportunities during this week for your career. You will give a tough fight to your competitors. If you are in a business of accessories or fabrics, this period would give you favourable times. There may not be any major financial benefits for you during this week. Though, minor gains during this week will help you burn the motivation. You should avoid taking undue risks in order to avoid losing your money. There are chances that you may get diverted from your studies this week. You might feel some difficulties in preparing for competitive exams. Proper and regular exercise with enough rest can prove beneficial for you. You should try to improve your relationship with your loved ones during this period.
Cancer
Emotional, intuitive, and practically psychic; ruled by the moon and characterized by the crab, Cancer has so much going on in its watery depths. Cancers may seem prickly and standoffish at the first meeting, once they make the decision to become friends with someone, that person has a friend for life.
This week forecast: Employees are likely to have a higher workload during this week; they may have to bear the brunt of someone else's mistakes. For expanding your business, this week may favour you. Students may get amazing results in their studies this week. Though, their focus on extracurricular activities may increase. The first three days of this week will fall in your favour for learning new things. You will get success in implementing your plans during the second half of this week. There are chances of a few unexpected expenses during the mid-week. You should plan your finance in advance to reduce complications during this week. Your chemistry with your loved one would be incredible during this week. Married couples may also enjoy their relationship. Your health will support you. Any existing diseases you have been facing will be cured during this time. Your physical fitness will help you stay mentally calm.
Leo
Bold, intelligent, warm, and courageous, fire sign Leo is a natural leader of the Zodiac, ready to blaze a trail, vanquish injustice, and make a name for themselves along the way. Blessed with high self-esteem, Lions know that they possess enviable traits—and they're proud of them.
This week forecast: You will achieve your goals during this time. You will learn about your own potential and abilities as well. If you take on any project during this week, you would get success in completing it. Your investments may prove beneficial for you and your income would increase as well. There are chances of you buying a new vehicle or property. It would be great for you if you maintain a healthy eating and sleeping pattern. You may recover from your old diseases. If you are trying to get an educational loan, you may get success. Your desire for learning new things may increase. Your bond with your old friends may also strengthen. However, you and your family members may face some differences during this time.
Virgo
Smart, sophisticated, and kind, Virgo gets the job done without complaining. Virgos are amazing friends, always there to lend a hand and also lend advice. Practical Virgos are incredibly adept at big picture thinking, and planning out their life, their vacations, and what they're going to do today isn't a drag it makes them feel in control and secure.
This week forecast: You are likely to be positive this week. You may get some benefits from the stock market. You are likely to have innovative ideas for achieving the targets at your job, but lack of planning will make them ambiguous. You may not feel that positive for your studies during this time. Your situation would improve gradually and with positive energy, you will be able to perform well. You are likely to plan a strategy to strengthen your financial condition. You are advised to stay cautious of your competitors. There are chances that in your self-centric behaviour, you may ignore the contribution of your beloved and that can bring problems to your relationship. Because of long working hours, your health may get affected adversely during this week. Your energy level may also drop. You are advised to be careful while driving a vehicle.
Libra
Intelligent, kind, and always willing to put others before themselves, Libras value harmony in all forms. Ruled by Venus, the planet of beauty, Libra adores a life that looks good. As the master of compromise and diplomacy, Libra is adept at seeing all points of view and excels at crafting compromises and effecting mediation between others.
This week forecast: Career-wise, your journey seems to be smooth. Nonetheless, it is necessary to take care of any plans that might hinder your development. As a married couple, you will plan to spend some quality time together, reminding each other of your memories and future intentions. Your long-distance relationship may be strengthened as a result of your partner's commitment to the relationship. In spite of the prospect of receiving other shares of the estate of your ancestors, you must be vigilant about your expenses. Your expenses seem to increase for various matters such as health, legal and previous debts. Your true devotion to your academics will deliver positive results. You must continue to explore the various possibilities for your career; to find out what you aspire to become. This will put you in the right direction for your future goals. However, you must continue to take care of your health.
Scorpio
Passionate, independent, and unafraid to blaze their own trail no matter what others think, Scorpios make a statement wherever they go. They love debates, aren't afraid of controversy, and won't back down from a debate.
This week forecast: If you are a job holder, then you must avoid any kind of possible arguments. Stubbornness does not lead towards any positivity. Concentration will enhance your professional environment. You might feel lethargic this week. Thus, you might not be able to be as productive as per your expectations. You might receive financial support from your in-laws for your business. You may expect some financial benefits by mid-week. The deep understanding between you and your partner will strengthen your relationship. The generation gap between you and your parents may raise conflicts. However, if opinions are conveyed with clarity, the conflicts can be sorted out. You must take care of your health as it must be prioritized above all. Make sure that you do not skip your meals at any cost. You must not ignore any issue that you have experienced regarding your eyesight.
Sagittarius
Independent and strong-willed, Sagittarius personalities are all about going off the beaten path. Sagittarius isn't afraid to step away from the pack and is a natural-born leader who goes after what he or she wants, regardless of what other people think.
This week forecast: Take care while having a conversation with your partner as chances are your words may cause trouble. Avoid getting into an argument with family members as it may turn big. You will get support from family and friends by the end of the week. Newly married couples will have a good time. Focus on your expenses, earnings and investments this week. People involved in the business may get their pending payment back. Avoid heavy expenditures and take expert advice before investing. A long, pending loan may get approved. During the first and last day of the week, you will encounter some demanding situations at work. Rest of the days, you may find many opportunities to rise. Your transfer may get approved.
Capricorn
Smart, hardworking, and fully in control of their destiny, a Capricorn will always get what they set their mind to, in both personal and professional life—no excuses. Capricorns may get a reputation as stubborn, but they simply know what they want, and also know how they wish other people would behave.
This week forecast: During the start of the week, your relationship with siblings will be good. A big difference of opinions with your partner may hamper your relationship. However, your equations at work will be better and supportive. Your love life will bloom after the mid-week, and you will start getting a positive response from your partner. The money will flow this week. Your elder siblings may give you financial support. Business people will get their money back. Those having assets can expect good profits. A heavy expense may occur while purchasing a gadget for your children. Dealing with seniors will be difficult. People involved in business must learn to build relations with government officials to get support. Teachers and financial consultants will have a great week. Private employees will face additional liabilities. Increased work hours will cause an imbalance between your professional and personal life.
Aquarius
Independent and enigmatical, Aquarians are unique. There is no one quite like an Aquarius, and because each is so incredibly individual, it can be tough to describe them as a group. Aquarians don't like labels, and may shy away from any adjective—even the good ones you might bestow upon them.
This week forecast: You will have a romantic week ahead. A new love may prosper, and committed couples will think about settling down. For married couples, the week will be harmonious and peaceful. Although a disagreement may occur with elders in your family. This week is a reasonable period for business expansion but avoid investing massive amounts. Some financial gains and profits from your close ones are seen. Keep a tab on your expenses. There is a scope for monetary gain by the weekend. Avoid speculations or risky trading in the stock market this week. Keep your professional and personal life separate to save your image. You may feel less interested in work and more on other things. Some new projects may greet you, and by the weekend, you will make good progress at work. For business, the week will be amazing. Some may start a new venture while others may expand.
Pisces
Smart, creative, and deeply intuitive, Pisces can be close to psychic. Pisces feel things deeply and have incredibly strong gut reactions. A Pisces "knows" things from deep within, and can often judge whether a person or situation is good or bad.
This week forecast: A positive response from your love interest can be expected. Married couples must be sensitive in their relationship during the mid-week. You will receive strong family support in all you do and will spend good time with your friends. Be honest and transparent with them. You may experience a few ups and downs in your personal life. Friction with your father may stress you out by the weekend. Financially, this may prove to be a good week. Maintain a balance between your income and expenditure. Avoid spending on unnecessary luxuries. A night out with friends and loved ones may happen. If you had lent money in the past, you may receive it back during this week. Excellent co-operation and support from higher authorities can be expected. People who have invested in an offshore company may get financial gains. Creative writers will receive recognition. A moderate week for people doing business with the government.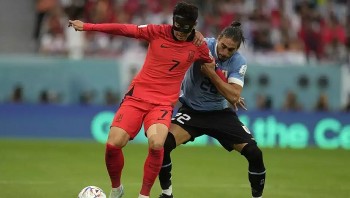 World
Both South Korea and Ghana are searching for their first wins at this year's World Cup. Ghana are facing the prospect of an early elimination from World Cup 2022 Group H when they travel to the Education City Stadium to face South Korea on Monday.