What Message Will US VP Kamala Harris Bring To Vietnam?
US Vice President Kamala Harris is making her first visit to Vietnam from August 24 to August 26 amid the relationship between the two countries continuing to witness positive development momentum.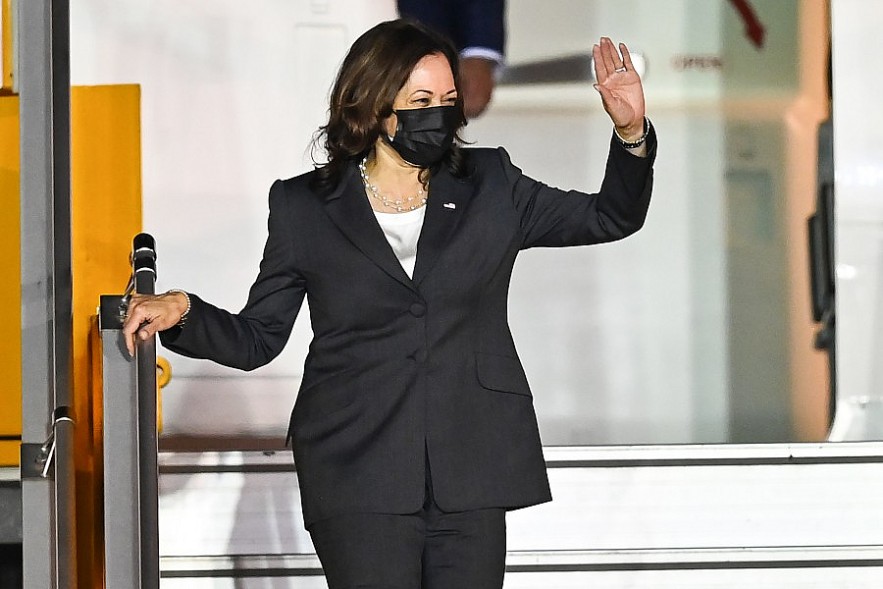 US Vice President Kamala Harris is making her first visit to Vietnam from August 24 to August 26. (Photo: VN Express)
The trip marks the first time that a female US VP has toured the nation and comes off the back of her concluding a two-day trip to Singapore.
Thomas Vallely, a senior research fellow at Harvard University's Harvard Kennedy School, said Harris' Vietnam stop will be the most significant trip of any American official since Bill Clinton, who opened diplomatic relations with the country in 1995.
According to an announcement from the White House, Harris is scheduled to have a host of meetings with Vietnamese leaders, including Prime Minister Pham Minh Chinh to discuss issues regarding the Covid-19 pandemic, regional security, and economic cooperation.
ABC News stated that the US VP's visit not only aims to promote bilateral relations, but also to affirm the US's commitment to supporting the Vietnamese side amid the Covid-19 pandemic spreading rapidly.
The US represents the largest donor of vaccines to the country and has so far sent five million doses of the Moderna vaccine. Separately, the nation has also signed commercial agreements with American vaccine makers Moderna and Pfizer as a means of securing at least 80 million vaccine doses as it strives to inoculate 70% of the population with at least one shot by the first quarter of next year.
Like many of its Southeast Asian neighbors, Vietnam has been lagging in vaccinating its population, and has administered 17.5 million jabs to date. However, about 60% of people over 18 years old in Ho Chi Minh City have received at least one shot.
In a commentary published in Geopoliticalmonitor, James Borton, non-resident fellow from Tufts University Science Diplomacy Center of the US, said Washington understands the common and strategic bridge with Vietnam since both nations share mutual concerns about China's mounting economic and military power. Naturally, it has taken decades of purposeful actions and cautious steps to patiently re-stitch the threads from both visible and invisible deep war wounds. There are many highlights of the US-Vietnam trust-building measures, and these are only a few that offered impactful geopolitical symbolism.
"Continuing US-Vietnam reconciliation shows other nations that it is possible to become true friends and collaborators," said Ted Osius, former US Ambassador to Vietnam.
Since the normalization of relations between the United States and Vietnam, bilateral trade reached US$90 billion in 2020, representing a 17% increase from the previous year. America is Vietnam's second-largest trading partner. Vietnam's integration with the West has opened up major opportunities to work with the world's developed and international organizations, including the World Bank and the Asian Development Bank.
Policy experts have witnessed the rapid transformation of Vietnam's economic liberalization, financial freedom and market openness. This march forward began in 2001 with the signing of a US-Vietnam bilateral trading agreement that accelerated Vietnam's entrance into the World Trade Organization.
Some analysts believe that trade will also be a major theme of VP Harris's visit the country is playing an important role in the global supply chain, especially the semiconductor supply chain, with more and more companies moving production facilities out of China.
Carl Thayer, professor emeritus of politics at the University of New South Wales in Australia, said Vietnam too would be keen to be informed about any digital trade pact plans, alongside discussions on ways the country could enhance its role as a supplier of semiconductors to the US.
VOV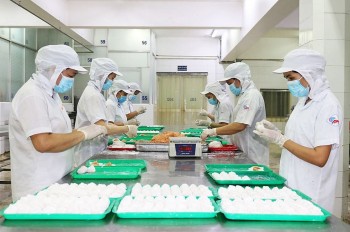 Focus
The fourth wave to hit Vietnam in late April has until now seen over 2 million Covid-19 cases recorded, whilst more than 1.72 million have since recovered from the virus.