Buying a used smartphone and what you need to know
If you want to replace your smartphone, you don't necessarily have to buy a new device at full price to get what you want. Buying a used one has its advantages, especially if you keep these tips advised by tech savvy in mind.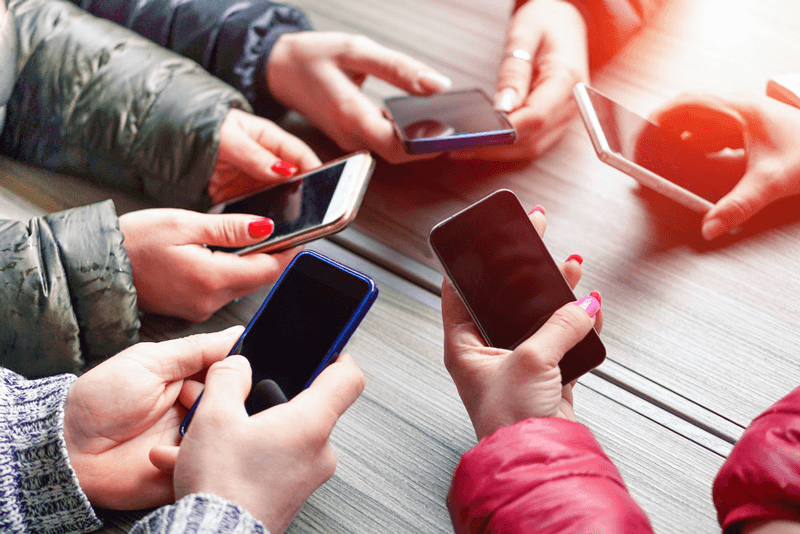 Buying a used smartphone can be a great way to save money. Illustrative photo from Internet
Buying a used smartphone can be a great way to save money if you're willing to put in a little extra effort before the purchase.
Before you get started, it's worth first figuring out where you stand on questions about price, the trustworthiness of the seller, how long you're willing to wait for the phone, and if it's iPhone or Android.
"Apple's smartphones have usually always been more expensive than the comparable Android phones," says Rainer Schuldt from German magazine Computer Bild. The payoff is that Apple provides its smartphones with reliable updates for years. The same doesn't hold for Androids.
The reason Androids aren't as reliable is that updates from Google have to first be adapted by the device's manufacturer before they can find their way onto the smartphone. However, many manufacturers stop supporting their devices after a relatively short period of time.
Google, for its part, has been trying to set up ways to bypass the manufacturers and get important security updates to users more quickly. That means that in general, the newer the Android version, the more likely updates will come independent of the manufacturer.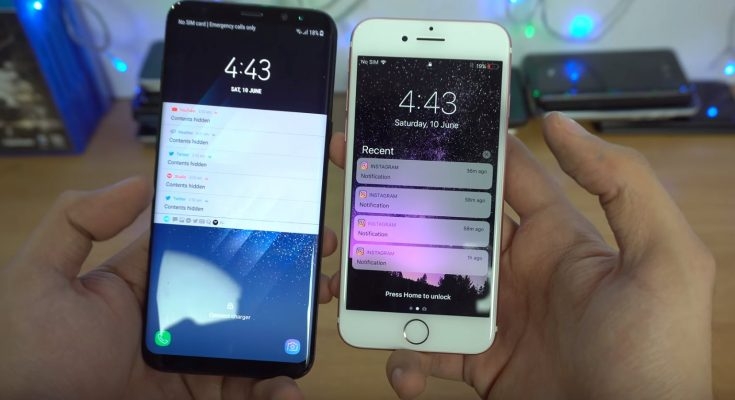 iPhone or Android is also a question to be considered before buying a used smartphone. Photo: gioneemobile
The best places to look for used phones include online marketplaces like eBay or Amazon, recommerce sites and classified ad services such as the eBay Classifieds section or on Facebook Marketplace.
There are also certified sellers of refurbished phones, both online or in your area. Refurbished smartphones were "often used for displays, for example, and show minimal signs of use," says Schuldt.
Lisa Brack, from the magazine Chip, agrees, saying the refurbished products are usually inspected before they're resold, with their contents deleted several times and parts replaced if necessary.
One thing that's important to keep in mind is that nearly every seller has a different understanding about what descriptors such as "good condition" or "heavily used" means. Take the time to read how each dealer categorises used phones so that there's no surprises.
In general, only "like new" or "very good" are worth spending money on, according to the c't magazine. But if a buyer doesn't care about the phone's appearance, then "good" and "acceptable" are also OK.
It's possible to find really good deals through private offers on online marketplaces or classified ads. But "anyone who buys a phone from there should read the seller's description very carefully," recommends Schuldt. If the portal also offers reviews of the seller, you should scroll through them and read what other buyers have said.
A checklist of things to look for: Is the display cracked? Is the case intact? Are the accessories, such as a power charger or charging cable, missing? Is there a proof of purchase for warranty claims?
Proof of purchase also shows how old the device is, says Brack.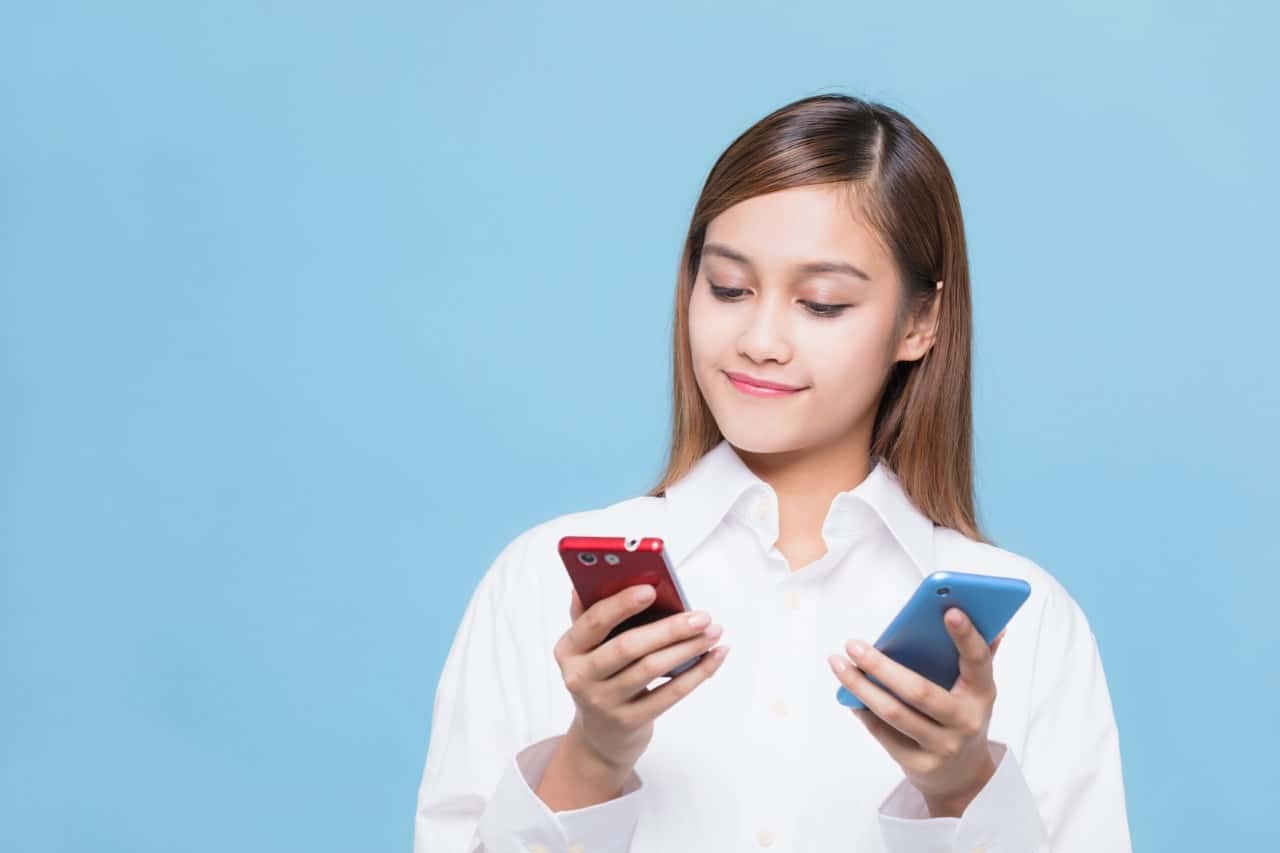 Buying a new or used smartphone: a question of preference. Photo: recycell
Most sellers will include pictures of the phone that allow you to get a good sense of how it looks. "If that's not the case, don't touch it," says Schuldt. Even if just the smartphone itself, without any accessories or packaging, is for sale, buyers should go elsewhere.
If the seller is in the vicinity, buyers should try to see the device in person and try it out. "Alarm bells should go off if the seller says 'Meet me outside' or 'I'll bring you the phone,'" says Brack. Such actions don't give you a sense of where the phone comes from.
In addition to the display, you should check the battery by charging the phone for a few minutes and observing the battery display. If the percentage jumps around too much, something's off with the phone.
So, is it worth buying a used phone? "Smartphone prices are very volatile," says Brack. Special offers are quite common for current phone models, so if you're willing to wait until the one you want is for sale, it can end up costing the same as if you bought it used.
Android Authority Magazine provides some tips below which should help people through the process of getting a solid used smartphone:
1. Know what you're looking for
You need to know what you need for before you start shopping. This doesn't necessarily mean you need to have an exact model picked out, though.
Start by deciding the minimum specs you are looking for and the phone version you're willing to live with. Also think about what screen size will suit your needs, and how much you can afford to spend. This should narrow down your choices to a handful of used smartphones.
2. Know where to buy from
Have a good handle on what you are looking for and how much you want to spend? Now it's time to figure where to buy your used device. There are many options available for you to have a look at, for instance: eBay, Amazon, Craiglist, Swappa... And don't forget social networks like Facebook and word of mouth
3. Meeting the seller in person
Meeting the seller in person is a great option that gives you the chance to look at the phone before you buy it, instead of relying on pictures.
4. Inspecting the phone will help you detect problems early, so you can either walk away from the deal when buying a used phone in person, or start the process of getting your money back if you already bought it.
5. Negotiating the deal
This is the critical step. Before you start negotiating, you have to know the maximum amount you're willing to pay for the handset. The first offer you give the seller should always be lower than what you're willing to pay. If you can't close the deal right away, start gradually increasing your offer until you can both agree on the final price.
But when you reach your budget, make it clear that you won't pay any more than that. If the seller wants more money, walk away from the deal and find a different one. There are a lot of used smartphones on sale, so you shouldn't have a problem finding an alternative. Buying too quickly or settling "because you need a phone" is a surefire way to end up with a raw deal.
When negotiating for the price, point out some of the bumps and bruises the device might have. Tiny scratches likely won't affect pricing much but bigger ones — especially if they are on the display — are bigger negotiating points.
Try to deal with sellers who have positive ratings, if possible. Photo: digitaltrends
DPA, Android Authority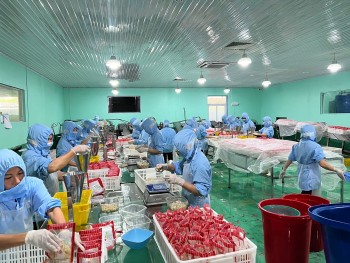 Focus
Not only agricultural products, traditional dishes of Vietnam also penetrate into difficult markets, bringing great revenue to businesses and people.