Where to Seek Adventure in Vietnam for National Day?
Are you searching for a place to go for National Day? Take a look at the following destinations in Vietnam for your itinerary.
Visitors can experience adventure activities such as trekking, paragliding and diving at the following destinations during the National Day holiday. Challenging yourself with new and adventure activities is also an interesting suggestion for the upcoming National Day. Here are 3 destinations for travelers who want to experience that feeling.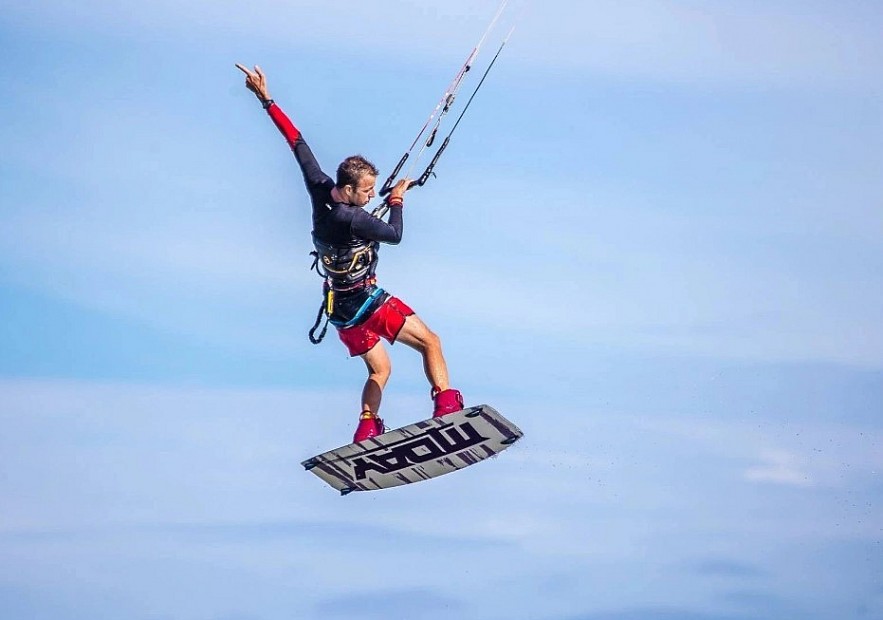 Photo: zingnews.vn.
Lai Chau
About 400 km from Hanoi, Lai Chau is a destination for adventurous travelers in the North. It possesses natural advantages such as cool climate, beautiful natural landscape or diverse vegetation. In addition to famous attractions, coming to Lai Chau, visitors also have the opportunity to experience adventure activities.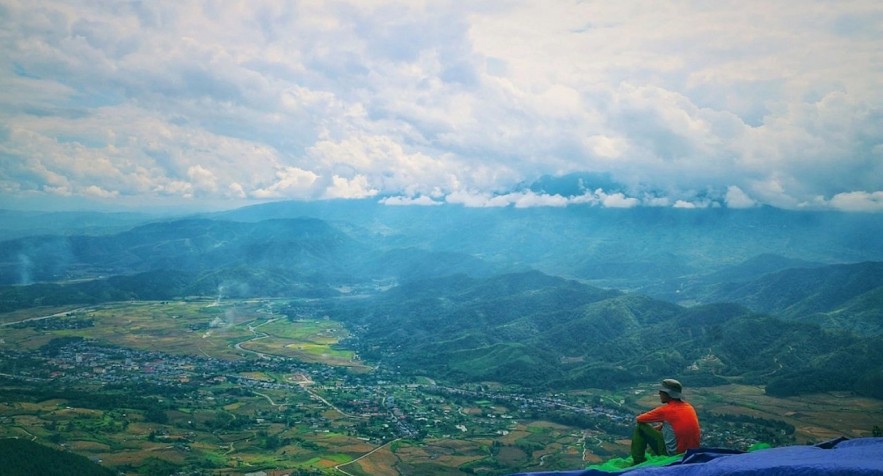 Photo: Tour Du Luon.
Suggested activities:
Paragliding: Lai Chau has favorable conditions to participate in this kind of sport. In addition to the beautiful flight route, the number of good days to fly here is also quite a lot, and the traffic is convenient. In addition, the verdant and unspoiled mountainous landscape makes the flyers more excited.
Trekking: In Lai Chau, you can trek 6 out of 10 highest mountains in the country including Fansipan (3,143 m), Pu Si Lung (3,076 m), Pu Ta Leng (3,049 m), Ky Quan San (3,045 m), Khang Su Van (3,012 m) and Ta Lien Son (2,996 m). If trekking in the period of February and March, visitors will be able to see azaleas in bloom. It's ideal from October to April to hunt clouds or yellow and red leaves.
Explore caves: In Lai Chau province, there are about 20 caves, hidden deep in the mountain. In order to reach these caves, visitors have to walk through the forest following a trail made by indigenous people. The world in the cave with darkness, silence and stalactites of various shapes and sizes can bring amazing feelings.
Lam Dong
In addition to Da Lat, which is a familiar destination for many tourists, Lam Dong province in recent years has also drawn the attention of adventurous tourists.
According to the Department of Culture, Sports and Tourism of Lam Dong province, there are 6 places that are allowed to organize adventure tourism, including Tuyen Lam lake (Da Lat), Datanla waterfall (Da Lat), Golden Valley tourist area (Da Lat district). Lac Duong), Dasar waterfall (Lac Duong district), Madagui tourist area (Da Huoai district) and Da Don river (Lam Ha district).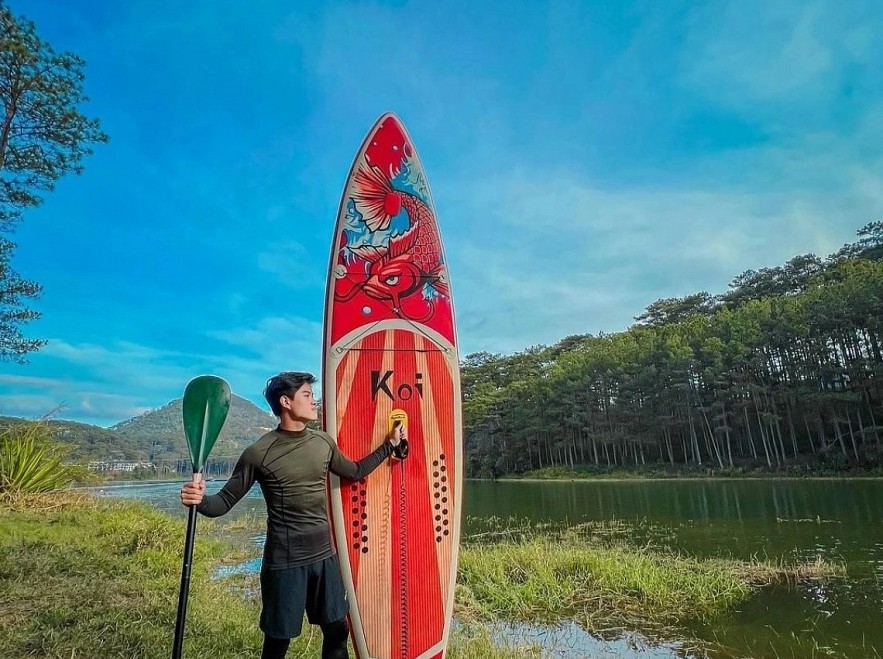 Photo: @taiphann.
Suggested activities:
Kayaking: Kayaking on Tuyen Lam Lake is an interesting experience for visitors on their upcoming trip to Da Lat. Usually, a rowing session will last more than 4 hours. If going for the first time, tourists can choose to go on a tour to have better support.
Waterfall: In order to conquer the majestic waterfalls, visitors can choose the form of rope climbing or inflatable boating. The falls are divided by difficulty level for visitors to practice. After participating, players will be given specific instructions and protective equipment.
Zipline swing: Zipline is a fairly simple adventure experience. Players swing by a long cable, one end from the top of the mountain, or the mountain body to create a relative height, the other end can be on the lake or inland. After participating, visitors are required to wear body protection equipment.
Ninh Thuan
Ninh Thuan is located in the South Central region, 340 km from Ho Chi Minh City. Although there are not famous hotel systems or entertainment areas, this destination is quite attractive to those who like adventure travel.
Photo: Jeff Newell Photography.
Suggested activities:
Snorkeling: Vinh Hy Bay is known as one of the four most beautiful bays in Vietnam. Under the blue sea are more than 300 species of coral. From May to August, visitors can start exploring and snorkeling here.
Kitesurfing: Compared to other sports, kitesurfing is quite a risky sport with the use of wind power to ride on the waves. Instead of a sail, the player uses a specialized kite. Ninh Chu sea area has very suitable natural conditions for this sport. The time when visitors come here to practice kitesurfing usually starts from November to the end of March.
Camping: Ninh Thuan is famous for its unspoiled natural scenery, so this is an ideal destination for those who love camping. Visitors also have a variety of places to set up camp such as in the forest, by the stream or by the beach.