Where To Shop: The Best Shopping Spots To Visit In Hoi An
Hoi An Old Town is famous for many things, from the natural scenes to cultural sites, and also has many shopping spots that best handicrafts, jewelry, traditional apparel, shoes, and street food that you can try out after a long hour wandering.
Hoi An is one of the most favorite destinations in Vietnam. Ancient and peaceful. Hoi An town caters to visitors of all tastes and across continents. This little town is just the perfect candidate for what the Vietnam tourism ministry aims to bring for visitors all over the world. Warm-hearted, welcoming and traditional, however, never out of touch with the outside world are special tours in Hoi An.
Hoi An Town is an exceptionally well-preserved example of a Southeast Asian trading port dating from the 15th to the 19th century. Its buildings and its street plan reflect the influences, both indigenous and foreign, that have combined to produce this unique heritage site.
These spots are the perfect choices for a shopping tour of the best handicrafts, jewelry, traditional apparel, shoes, and street food that you can try out after a long hour wandering.
1. Hoi An Central Market
Photo: Hidden Hoi An
Resting on the banks of the Thu Bon River, bustling Hoi An Central Market is certainly worth a look for its authentic slice of Vietnamese life. The market is busy throughout the day with locals bargaining hard alongside tourists so it's best to arrive first thing in the morning. The negotiating over fish usually starts around 07:00 as the fishermen drop their catch off and the market vendors and local buyers dive in to get the best fish. Be warned that it can get very messy, nevertheless, it's certainly a sight not to be missed.
Inside the market, there are also plenty of live ducks and chickens tied together and ready for sale alongside row upon row of Vietnamese cooking ingredients. The smell can get quite strong as the day heats up and the market will also become a lot busier and louder as the day progresses. If you want to avoid this, then head to the east side and the large shed-type building which houses the tailors and all manner of Asian silk and textiles.
As a tourist browsing around Hoi An Central Market you can expect plenty of stallholders pushing their wares on you quite hard, the best course of action is to simply smile and continue on your way. When you do decide to make a purchase then remember that the first price you will be told will be overinflated, you should then offer around half and then work up to a price that you are both happy with. Be prepared to walk away and you might be surprised by the fair price you are then offered.
2. Hoi An Silk Village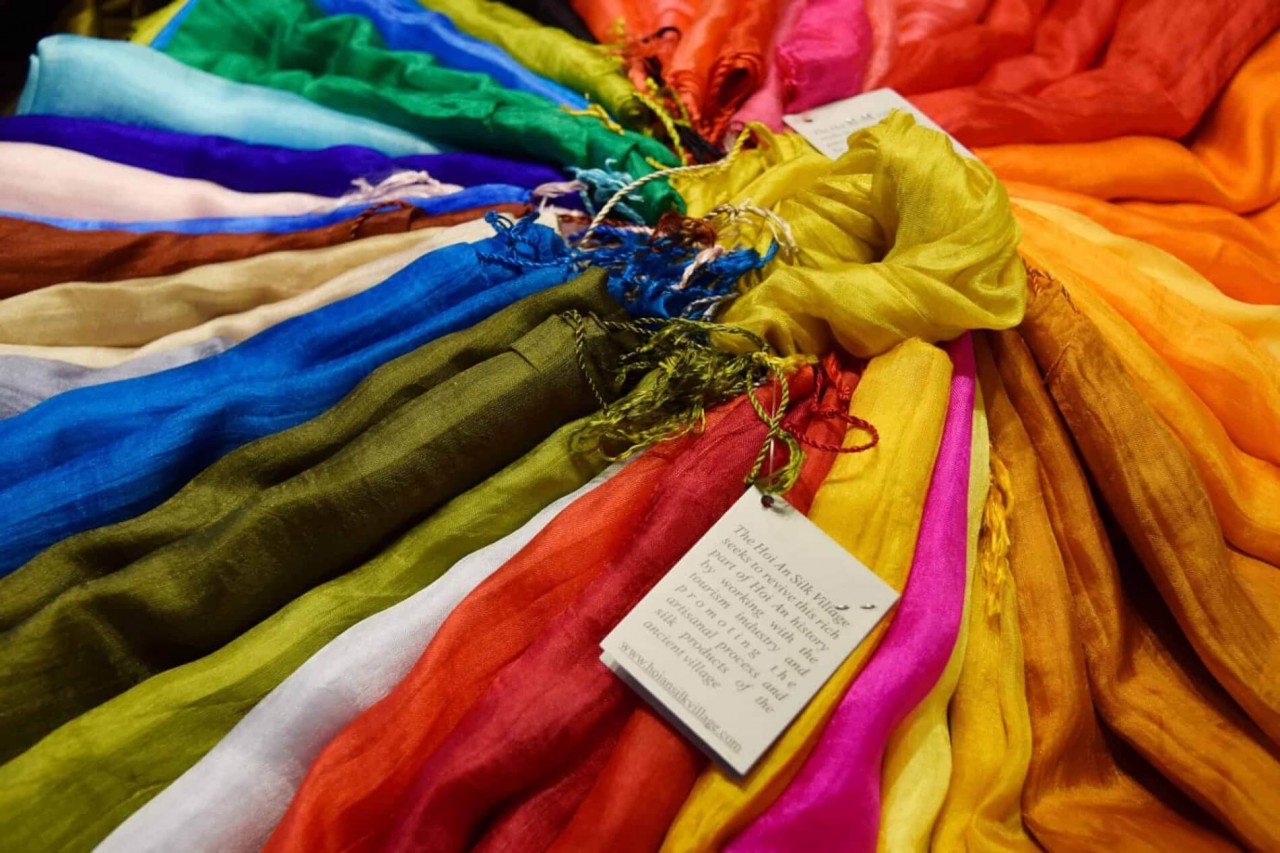 Photo: Hidden Hoi An
Hoi An is well-known for a lot of traditional handicraft villages. Among them, Hoi An Silk Village stands out as one of the oldest ones with 300 years of experience in the silk industry. Well-preserved over many centuries, the village offers visitors a unique experience of learning the silk manufacturing process and enjoying the most delicious local dishes. So, if you wish to learn something new about the culture of this ancient town, don't forget to add this village to your schedule.
The suitable time to visit Hoi An Silk Village is from January to August when the weather is cool and has a low chance of rain. The best time lasts from March to April. This time is not the peak season for tourism so you don't need to worry about the crowdedness. You should especially avoid traveling in November due to bad weather such as storms and heavy rain.
Just 1 km from the center of Hoi An ancient town, Hoi An Silk Village becomes an appealing attraction to both locals and foreign visitors. Coming here, tourists will get more opportunities to experience and explore values of costume culture.
Proudly, Hoi An owns some of the best foods in Vietnam and cuisine is an indispensable part when you visit the traditional Hoi An silk village.
It offers you a great chance to experience local cuisine at Hoi An Silk Village Restaurant. The menu has various local seasonal dishes and there is also a special menu to fit your dietary requirements.
The main local dishes include "Cao Lau" – a famous Hoi An noodle dish, "cha gio" – a crunchy fried spring roll wrapped in a piece of rice paper, "banh bao banh vac" or so-called "white rose" – a special Hoi An clear rice dumpling.
Your meal ends up with "trai cay", local fresh fruit. A decent-sized meal like this is a nice way to get to know a little about Hoi An cuisine.
3. Cocobox Café Farm Shop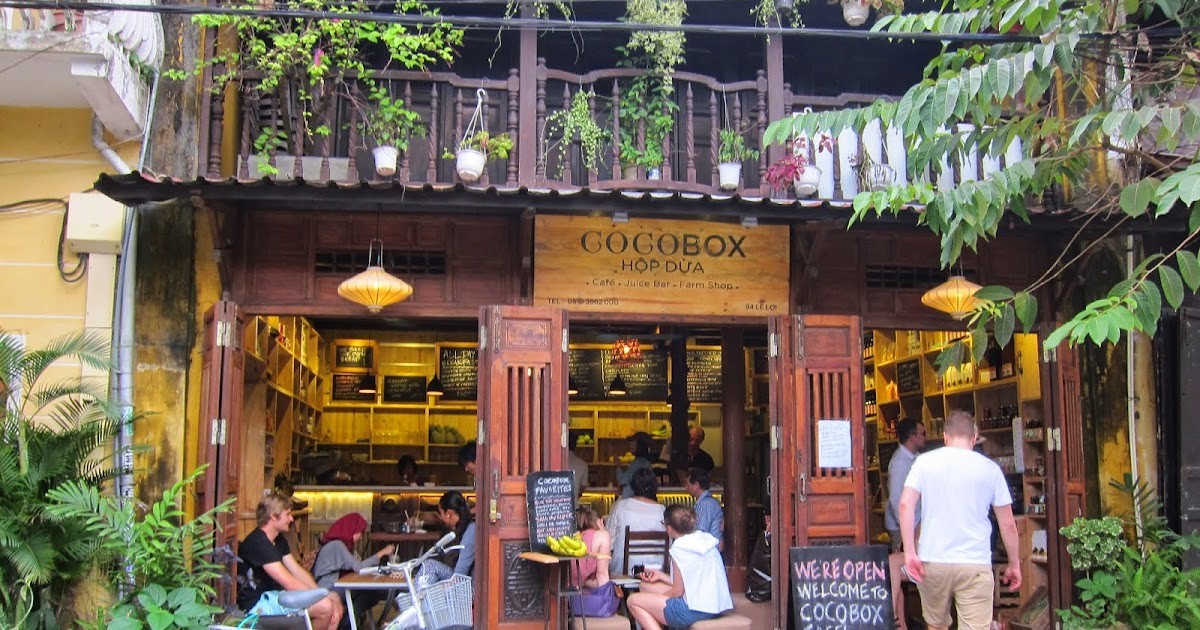 Photo: candidanimal
Cocobox Café Farm Shop is a charming juice bar, teahouse, and farm shop in the middle of Hoi An Ancient Town. Resembling a typical hipster cafe, it's fitted with warm lighting, rustic bar stools, low tables and chairs with plush cushions, an open bar area, and wooden shelves filled with fresh fruits and packaged goods.
Sourcing only organic and fair-trade products made in Vietnam, expect a diverse range of coffee, teas, homemade jams, honey, chocolate bars, and local dipping sauces as well as body lotions and massage oils. Cocobox Café Farm Shop also offers its very own range of skincare products in attractive packaging.
Perfect for those with sensitive skin, The Scent of Hoi An body wash contains only natural ingredients and essential oils such as lemongrass and ginger. Priced at VND 20,000, edible souvenirs such as homemade truffles are also available here, with unique combinations such as dark chocolate with Phu Quoc pepper, milky cashew praline, and white chocolate with lime.
Cocobox Café Farm Shop also offers Vietnamese coffee, homemade coconut milk, cold-pressed juices, smoothies, ice-creams, cakes, and tarts. You can also enjoy a selection of freshly-made sandwiches for less than VND 95,000, which are served on homemade bread along with a side of carrot and turnip salad.
4. Hoi An Fine Art Gallery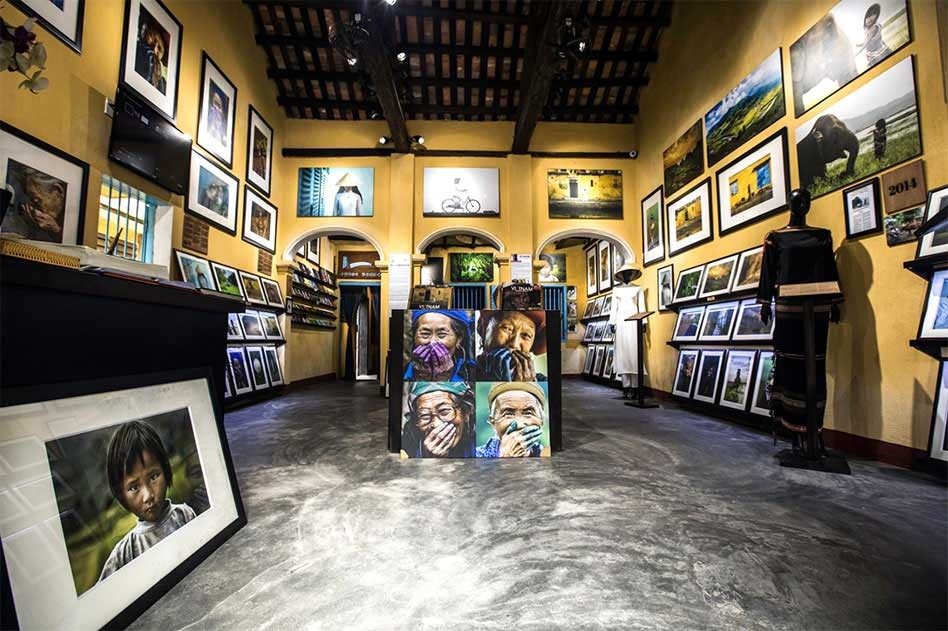 Photo: Réhahn
Hoi An Fine Art Gallery is set within a refurbished colonial building in Hoi An Ancient Town, where quality prints by French photographer Etienne Bossot are displayed for sale. A five-minute walk from Hoi An Central Market, the studio utilizes imported archival photography paper, resulting in high-quality prints of Bossot's travel photography work. After placing your order, the photographs are printed in Australia, placed in a sturdy PVC tube, and sent to your address within seven working days. As the office of Hoi An Photo Tour & Workshop. Hoi An Fine Art Gallery also hosts art exhibitions by prominent artists and photographers from all over Vietnam.
5. Lotus Jewellery Hoi An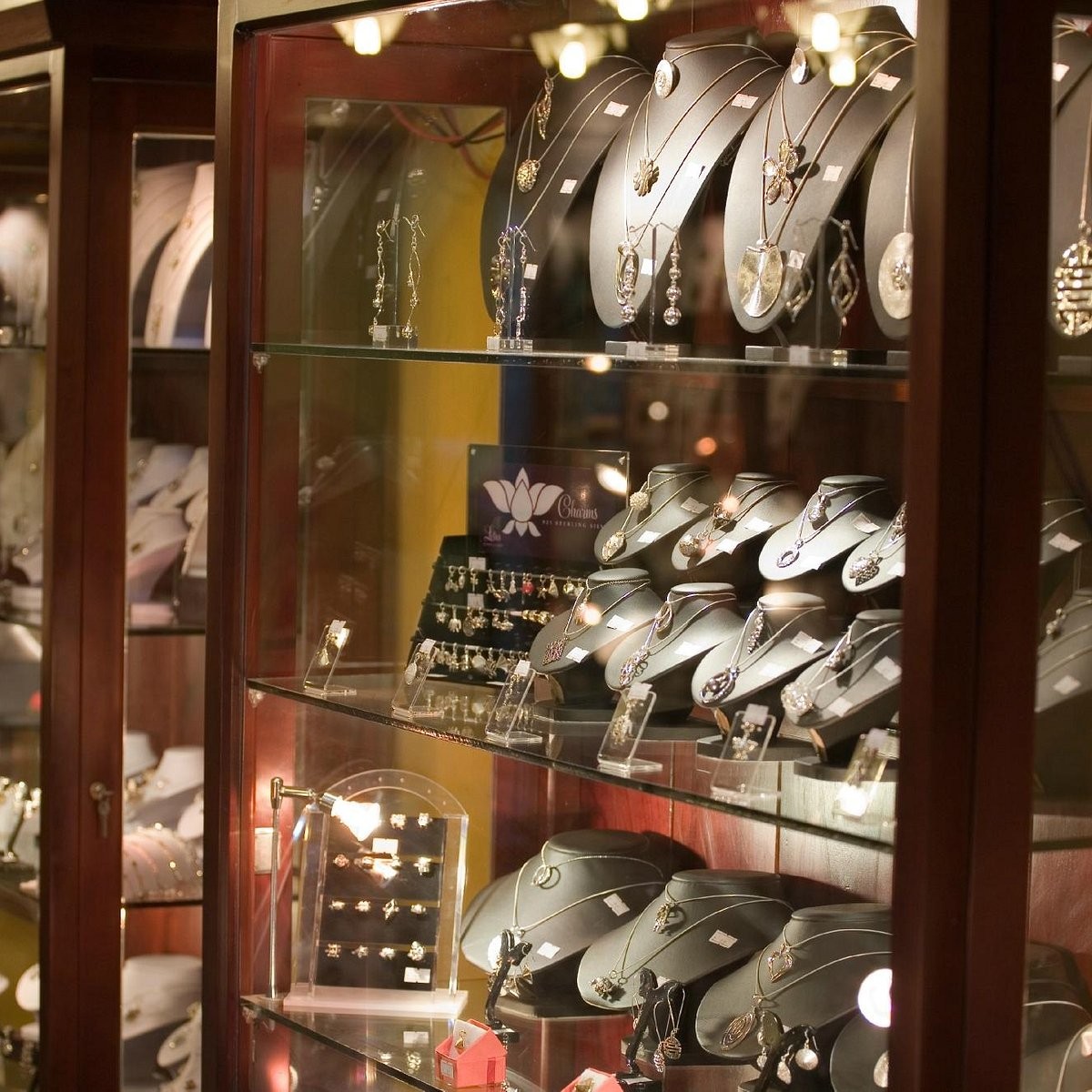 Photo: TripAdvisor
Lotus Jewellery Hoi An features an extensive collection of quality jewelry designs made with semi-precious stones, pearls, sterling silver, and gold. Set along Le Loi Street, it's one of the most established local brands in Hoi An so you'll be sure to get excellent customer service and value-for-money rings, necklaces, broaches, and bracelets. Most of Lotus Jewellery Hoi An's handmade pieces are inspired by Vietnam's ethnic minority groups, with its trademarked lotus flower pendant being the most popular item. Due to its popularity, Lotus Jewellery Hoi An has another outlet located along Tran Phu Street.
6. Reaching Out Arts And Crafts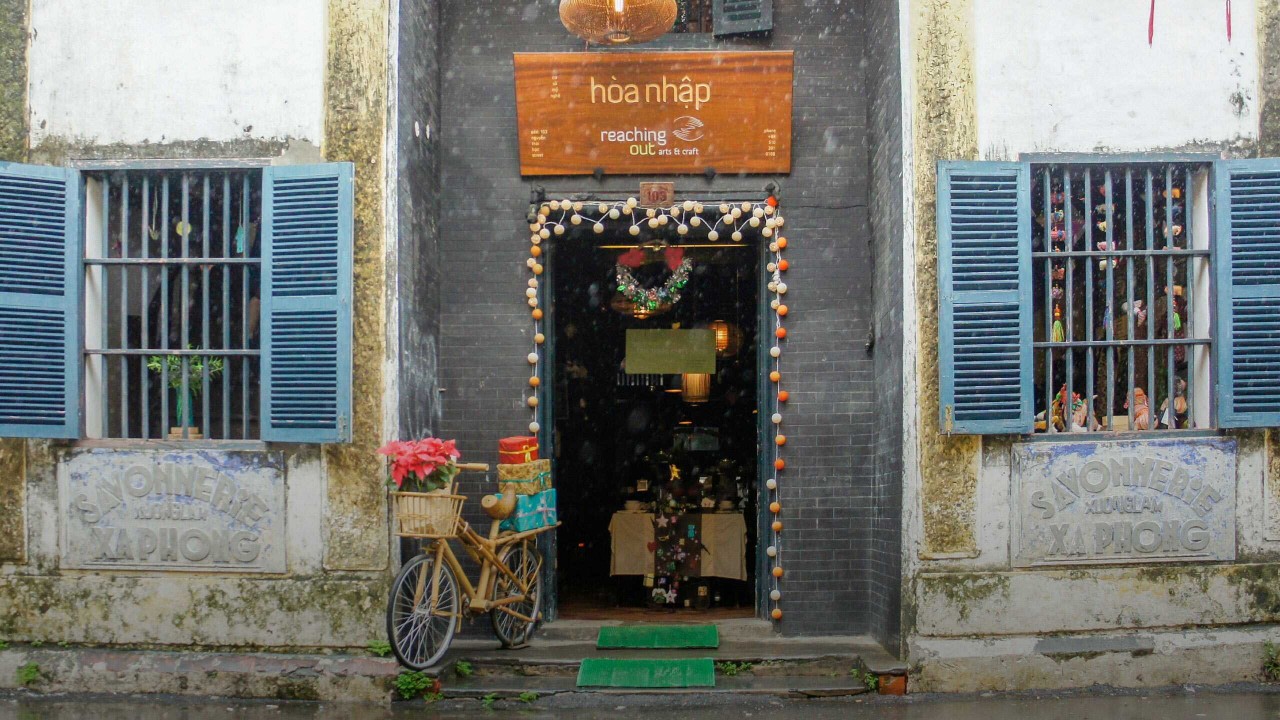 Photo: Reaching Out Vietnam
Reaching Out was conceived out of a deep passion, on part of its founders, to help persons with disability (PWD) become integrated into society.
Reaching Out Arts and Crafts is a fair trade gift shop that's set next to Tan Ky House, featuring handmade products made by disabled and disadvantaged Vietnamese. Founded by a Vietnamese disabled couple, all proceeds from the sold handicrafts go toward retraining and subsequent employment of disadvantaged locals in Hoi An. There's also a tranquil café and garden courtyard, where you can also enjoy tea, coffee, and local sweets in a peaceful setting. If you're looking for one-of-a-kind clothing, accessories, jewelry, ceramics, lacquerware, stationary, toys, and embroidery, Reaching Out Arts and Crafts is a definite must-visit in Hoi An Ancient Town.
7. Lifestart Foundation Workshop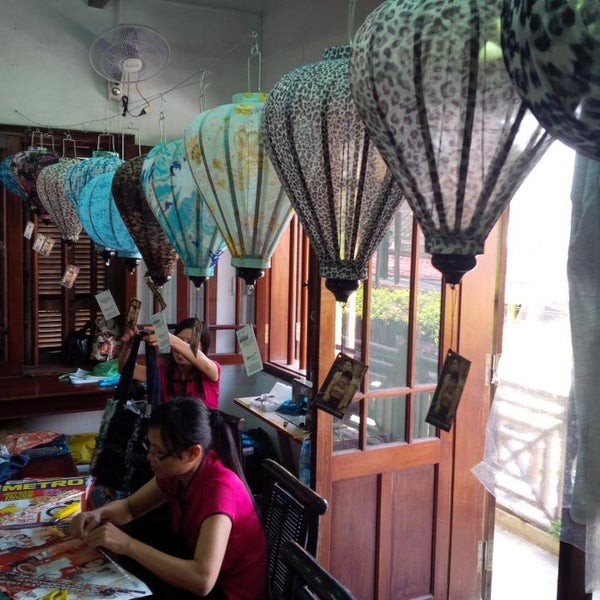 Photo: Foursquare
Lifestart Foundation Workshop is a non-profit charity organization, retail outlet, and workshop in Hoi An Ancient Town, where you can purchase beautiful handicrafts made by impoverished and disadvantaged locals. A five-minute walk from the Japanese Covered Bridge, visitors can also get to know to partake in lantern-making and traditional painting classes for USD33 per person. Among the unique products available here include woven handbags, hand-painted tee-shirts, and vases made from chopsticks. As shop overheads and running costs are taken care of by the foundation, all profits from the sold handicrafts are given to the locals who made them.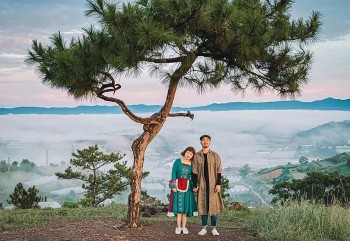 Travel
Three local cities are set to be presented with the ASEAN Clean Tourist Awards 2022.