Where to Visit in Tay Ninh: New Destinations Await
This is your sign to visit Tay Ninh for new experiences and beautiful Instagram check-in spots.
Located about 100 km from Ho Chi Minh City, Tay Ninh province is an ideal spot for your 2-day vacation trip. Here are some of the most highly-recommended t destinations in Tay Ninh. Forget Tay Ninh Holy See and Dien Son tourist area, check out these new destinations that are favored by young people.
Dau Tieng Lake
Photo: Thao Ly
Not a fan of crowded places? Then Dau Tieng Lake is a great choice for you, as it is one of the largest artificial lakes in Vietnam, which is located about 38 km from Tay Ninh to the East.
From the center city, tourists can follow Cach Mang Thang Tam street, drive across Tay Ninh Holy See, and turn right at Duong Minh Chau town. After that, continue along the lakeside road.
The area around the lake is the favorite place for young people to camp overnight, watch the sunset or early dawn. The lake is usually crowded on the weekend, so tourists are advised to arrive soon so they will have moments of peacefulness and quietness.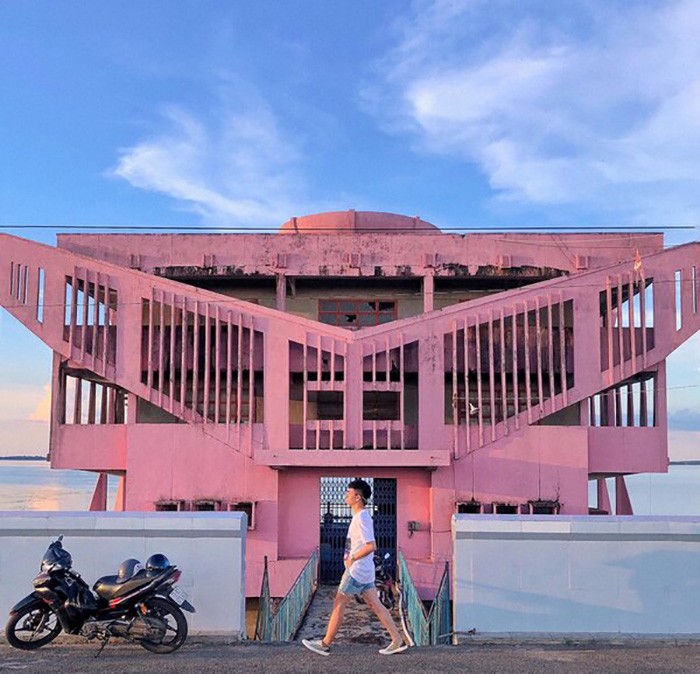 Photo: Lu Hanh Viet Nam
You do not have to buy tickets to have entry to the place or pay any fee, but you should prepare necessary items such as tents, woods to light the campfire, and food if you intend to stay overnight.
Ma Lu Quan
Ba Den mountain is not only well-known for its mesmerizing natural scenery, but also a great tourist entertaining place.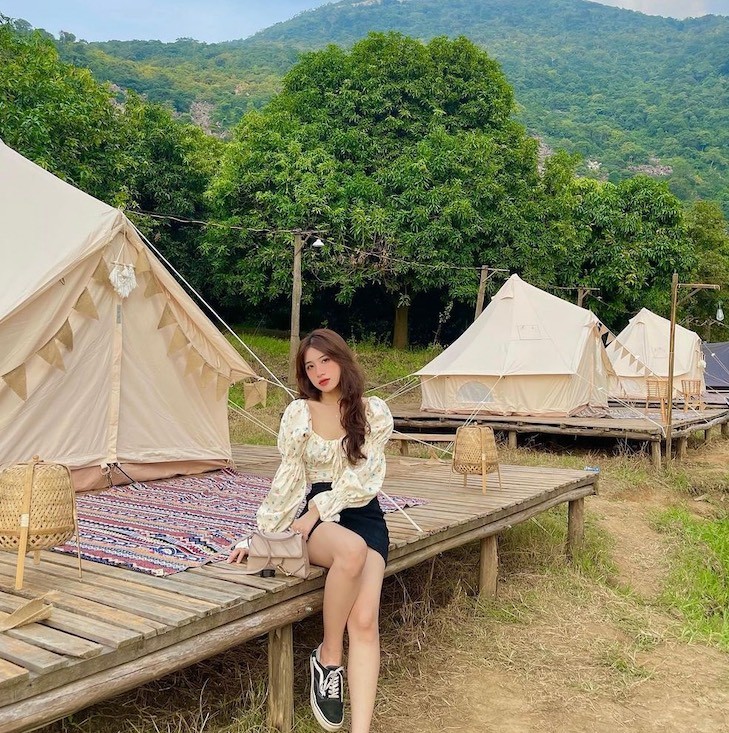 Tourist enjoys taking photos at Ma Lu Quan, a beautiful glamping section located at the foot of Ba Den mountain. Photo: Top Tay Ninh
Tourists can get access to the cable cars, or climb up to the peak of the mountain. Each way brings different experiences.
From the peak, you can witness the majestic and dreamy scene below.
Ma Lu Quan, a beautiful glamping section located at the foot of Ba Den mountain, is very modern, and convenient, and contains many different activities such as breakfast serving and coffee.
Visitors can sleep overnight in one of the Yurt tents of the Mongols, which resist the strong wind and keep warm at night. The glamping section also has other conveniences such as toilets, mattresses, fans, electricity plugs, wi-fi, etc.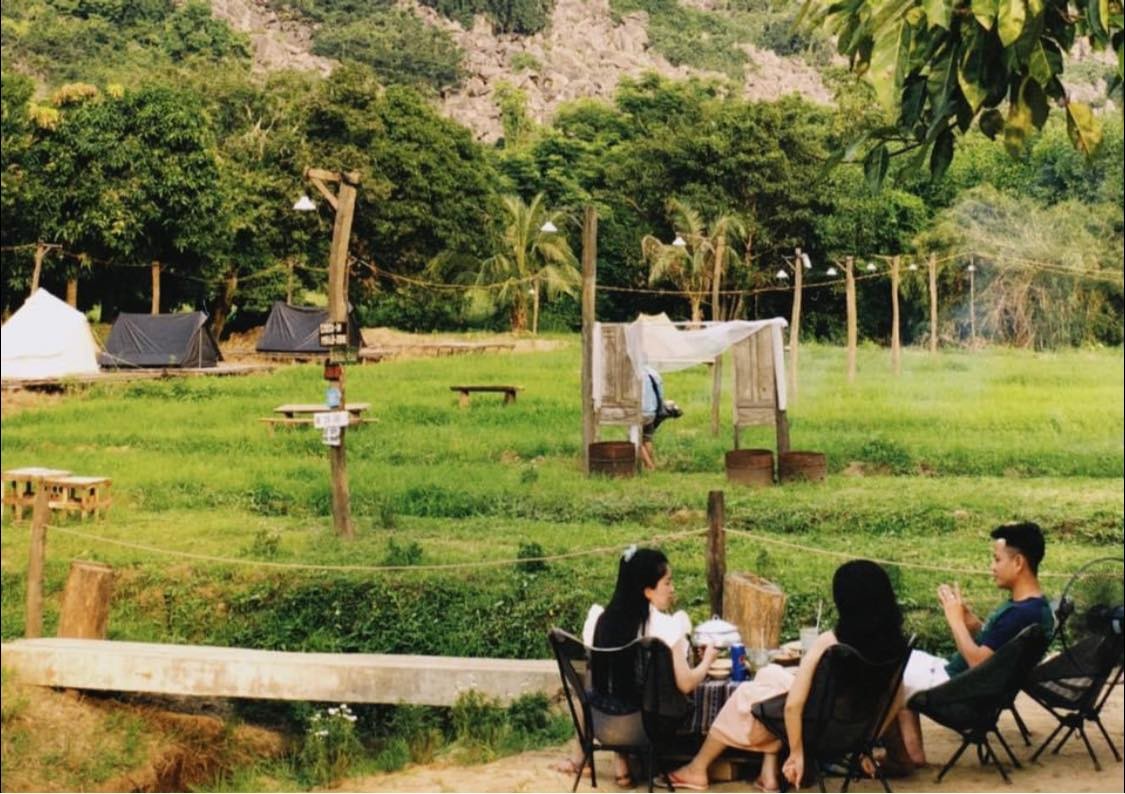 Photo: Cafe Song Ao
For slow season, campers can easily order a combo, which includes one night stay and two-course meals (a BBQ party and breakfast) with a price of 699.000/ person (US$30.5/person). Each tent holds about 4-8 guests, with check-in time is at 4 pm, and check-out time is 9 am in the next day.
Many visitors gave positive reviews about the food here, with a variety of food that is mainly fried and grilled. You can order more aside from the combo if you want a feast in the wild.
Lo Go Xa Mat National Park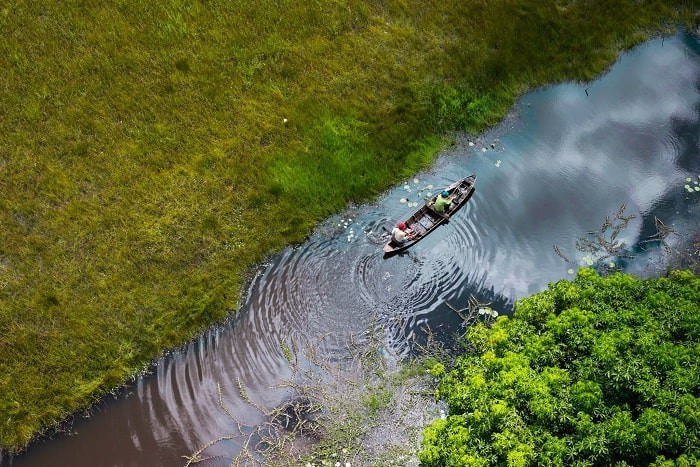 Photo: Lu Hanh Viet Nam
If you are planning a long day trip, explore Lo Go Xa Mat National Park.
The national park is located about 35 km from Tay Ninh, bringing transitional ecosystems between the Central Highlands, the Southeast, and the Mekong Delta. Lo Go – Xa Mat National Park has rich flora and fauna, especially the rare bird, in the western lowlands of the Southeast, mainly forest, the terrain fairly flat.
The flora is rich in value such as legumes: water oil, oil sands, oil bottles, oil and her song, so dark, candle latex, some species have been named in the Red Book such as typing te, Christmas flavor, milk dessert.
Bird fauna in this park is unique, in the wetland habitats have been recorded many species of rare water birds like giang sen, these old and small labels, pheasant feathers purple, red chicken cash, shots chach gray cheeks.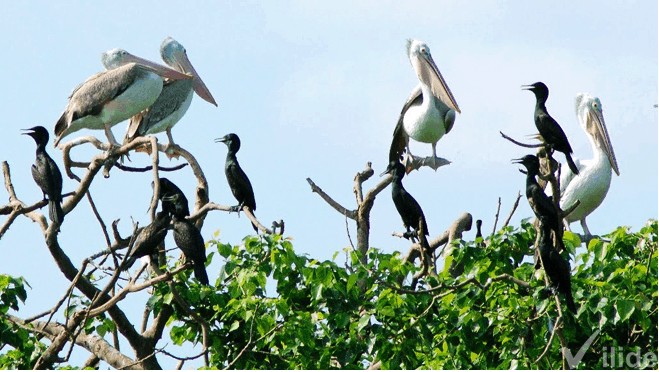 This is an ideal destination for you to discover and explore Vietnamese bird species. Photo: Viilide
In addition, Lo Go – Xa Mat also stops flying the red-headed crane species, the migratory routes of breeding sites in Cambodia. Lo Go-Xa Mat is recognized as one of the important bird areas in Vietnam.