Where to Visit in Thanh Hoa: Pu Luong - the Ultimate Nature Reserve
Looking for a weekend escape? Head to the wild beauty of mountains and forests of Pu Luong, located in Thanh Hoa Province!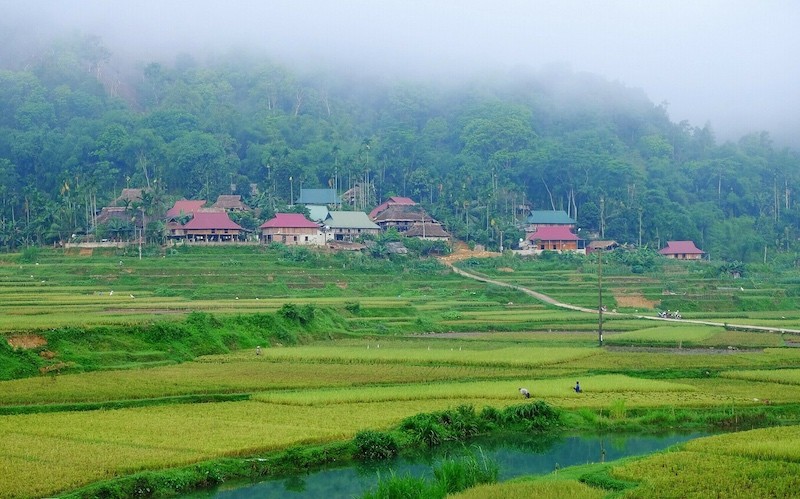 Photo: VnExpress
Established in 1999, Pu Luong Nature Reserve is a reserve situated in Bá Thuoc district of Thanh Hoa province, north central coast region of Vietnam.
This nature reserve is primarily a remote tropical forest, encompassed by three districts of Hoa Binh province including Mai Chau, Tan Lac & Lac Son.
The area has two parallel ranges of mountains drawing a picturesque lush valley scattered with rustic villages of Thai & Muong ethnic minorities living in harmony.
Pu Luong, in the local language, stands for "the highest mountain peak". In Thai ethnic's language, Pu Luong also means the lands of Luong bamboo. The spirit of the land immersed in its bamboo forest, the symbol of Vietnamese rural lifestyle.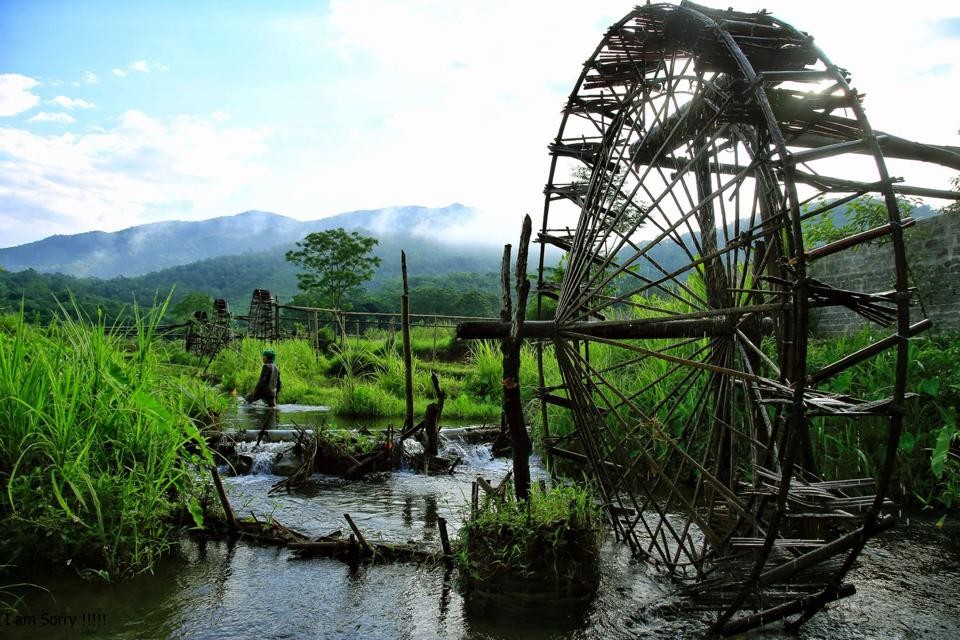 Pu Luong Nature Reserve belongs to both Ba Thuoc and Quan Hoa district, just about 130 kilometers far from Thanh Hoa City to the north-west Photo: Kinh Te Do Thi
.With an area of more than 17.600 hectares together with a diverse system of flora and fauna, Pu Luong Thanh Hoa impresses tourists with the natural beauty of its primary forests, terraces of rice and the peaceful life of the local ethnic minorities.
It is the ideal attractive destination for any tourists loving the nature and wishing to discover new lands in their journey.
To get to Pu Luong, book a private shuttles from Hanoi, with a stop in Mai Chau along the way, since there is no direct public buses from Hanoi. There are buses to Mai Chau from My Dinh bus station, where you can take a taxi for the remaining 90-minute drive to Pu Luong.
The daring journey to Pu Luong
On the road to Pu Luong Mountain Peak, there is a wild and flower-filled valley called Kho Muong. It is one of the remote villages in Muong Son Commune, Ba Thuoc District which is also the poorest one in the area. However, it has great potential for commune tourism thanks to the natural conditions and cultural traditions of the local residents.
The road to the village is meandering because it is still in construction. One side is the cliffs, and the other is a deep end with yellow terraces and endless green forests. There are about 60 families living in the area, most of them are Thai ethnic minority. Traditionally, they earn their living by growing rice, corn,... self-sufficiently.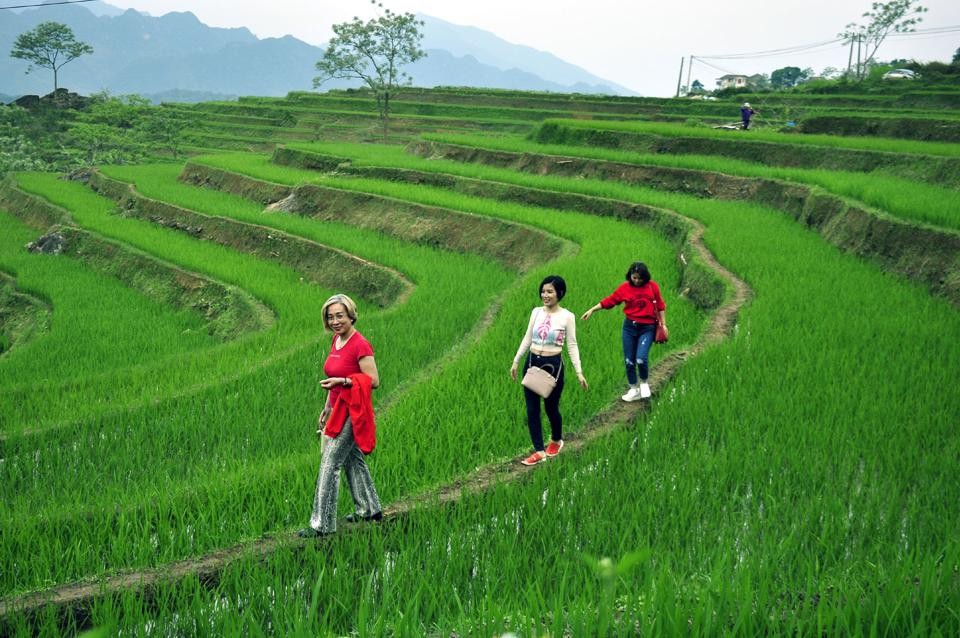 Tourists enjoying the terrace rice field in Pu Luong. Photo: Kinh Te Do Thi
Thanks to the dominance in natural resources, they have trained themselves to turn the village into an attractive tourism destination.
Another interesting destination is Hieu village - a Thai village located on the bank of the Hieu stream, which is originating from the Pu Luong peak, flowing tortuously across the village with hundred rooftops scattered along its both sides.
Lying in the steep slopes of jagged mountains, Hieu village overviews stunning valleys with its natural waterfall running day & night.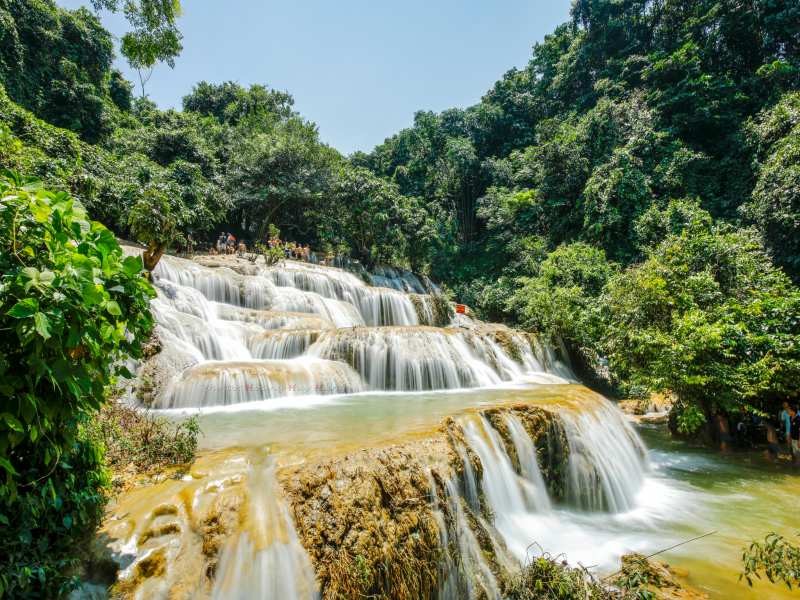 Hieu Waterfall is one of the most beautiful waterfalls in central Viet Nam. Photo: Dulich24h
Hieu Waterfall stands out in the green jungle deep inside Pu Luong Nature Reserve, about 25 km from Canh Nang Town in the central province of Thanh Hoa. Whoever sets foot here agrees that Hieu is one of the most beautiful waterfalls in central Viet Nam.
From the top of Hieu village, it is only a short hike through the rice fields before you're showed with a series of dreamy waterfalls cascading down the hillside. Climb down and follow along to where the two streams meet and the pools become larger.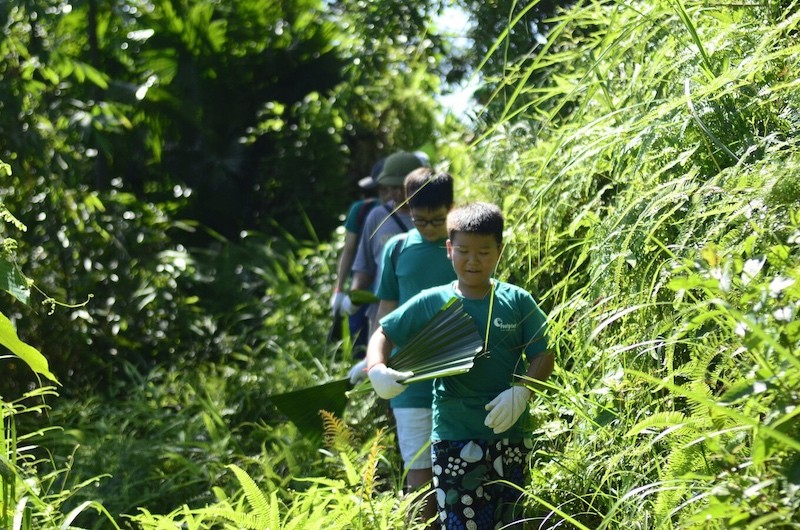 Photo: Footprint Camp
This is the perfect spot to cool down with a quick dip, relax in nature, and explore different sections of the falls.
Don Village, the home of Thai ethnic people with population of 285 people (80 households). About 2 years ago, domestic and foreign tourists came to Don village more and more. Ban Don has peaceful space, beautiful natural landscape. But also enjoy the specialties of indigenous people: bamboo shoots, grass ducks, wild pigs, hill chickens,… especially the scenery and hospitality of the Thai group.
What makes the attraction for tourists when visiting the market. This is a whole new experience that you cannot find else where, which is the culture of buying and selling goods with equal value. Sometimes, they do not trade in money. For example, a chicken can exchange for two dozen eggs with a bunch of vegetables that both sides feel comfortable and happyTh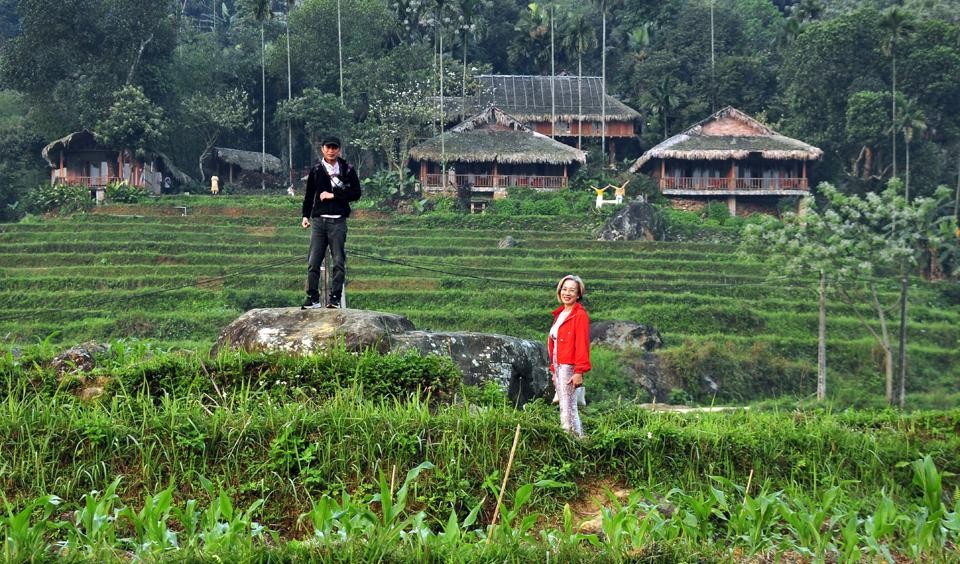 The village of Thai ethnic people in Pu Luong is a perfect weekend getaway from the busy city life. Photo: Kinh Te Do Thi