Which countries are open to vaccinated travellers?
Some countries have said they'll allow international travellers to enter without negative coronavirus tests or having to quarantine – once they've had the Covid vaccination. Here's what you need to know.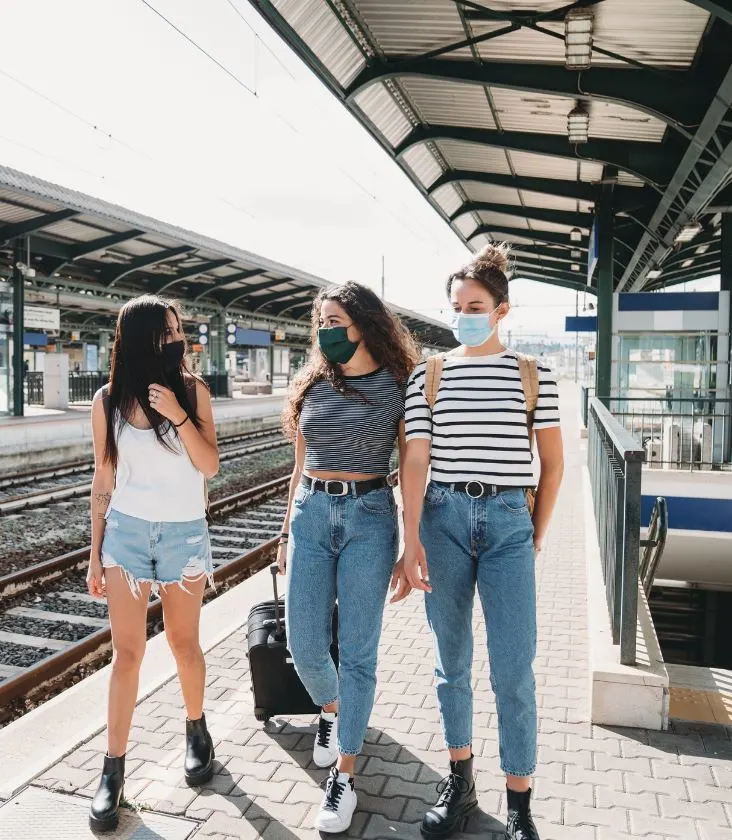 Vaccinated tourists should still wear a mask and do everything they can to prevent unknowingly spreading the virus. Photo: Travel Off Path
While some countries have chosen to open their borders for vaccinated tourists without any entry requirements such as testing or quarantines, other countries are taking a more precautious route, according to Travel Off Path.
Being vaccinated for Covid-19 does provide protection for the traveler but immunologists are unsure if those who have been inoculated are still able to transmit the virus. Vaccinated tourists should still wear a mask and do everything they can to prevent unknowingly spreading the virus.
Belize
The government of Belize has updated its entry requirements to allow vaccinated tourists from all countries to visit without providing proof of a negative PCR/Antigen test. Vaccinated travelers can now show their proof of vaccination documents before boarding, providing the last treatment was administered at least 2 weeks prior to the arrival date.
Cyprus
Cyprus originally stated they would be accepting vaccinated tourists as of March 2021, however as the date approached they made no formal changes to entry requirements. However, they have now expressed they will be allowing vaccinated tourists to bypass testing/quarantines from Israel as of April 1, 2021, and from the UK as of May 1, 2021. Vaccinated travelers from more countries are expected to be included soon.
Georgia
The Ministry of Foreign Affairs reported that starting February 1, 2021, all international tourists who wish to enter Georgia by air may now do so, as long as they have received both doses of their Covid-19 vaccine and can provide their certificate of proof.
Travelers who have been vaccinated can enter Georgia without testing or quarantines.
Guatemala
In February 2021 Guatemala updated its official entry rules to include travelers who've been vaccinated.
Tourists can enter restriction-free (no tests/quarantines) if they can present evidence that they have received 2 full doses. The last dose must have been administered no less than 2 weeks prior to the date of travel.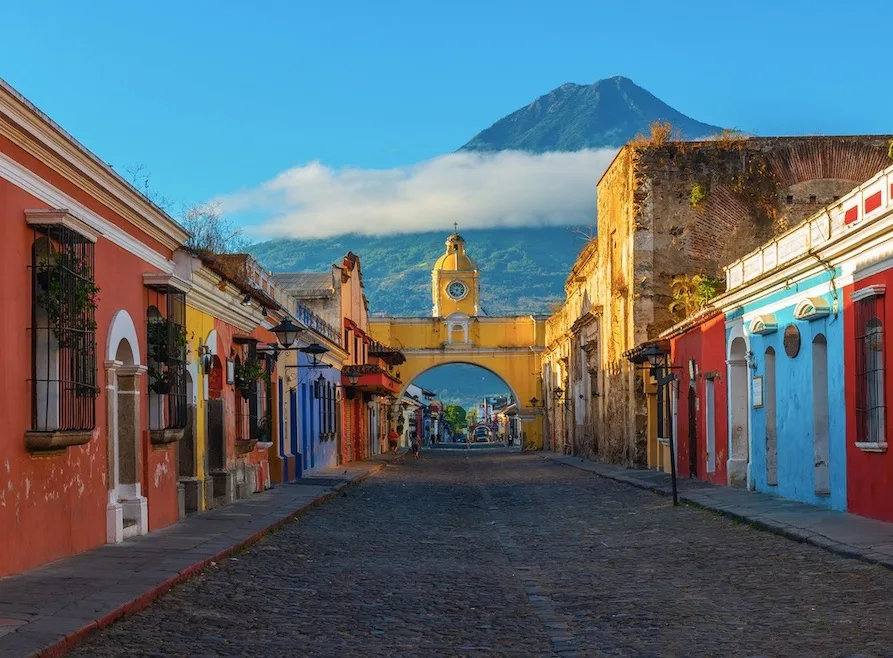 Photo: Travel Off Path
Iceland
The government of Iceland has announced that all travelers in the EU and approved third party countries who have been vaccinated against Covid-19 will have restriction free entry beginning on May 1st, 2021. Travelers who present an international certificate of vaccination will not need to undergo testing or quarantine measures.
Before May 1st, certificate of vaccination does not exempt travelers from the current travel restrictions.
Lebanon
Lebanon has announced that tourists who present proof of a vaccination certificate will not need to quarantine upon arrival. All nations will be able to visit Lebanon under regular visa requirements.
Vaccinated travelers must still present a negative Covid-19 test no older than 96 hours to board their flight to Lebanon. A second PCR test will be performed upon arrival at the airport.
Lithuania
Lithuania, as of Feb 22, 2021, is now allowing fully vaccinated passengers to be exempt from the 48-hour pre-flight PCR test as well as the 10-day isolation requirements.
Currently, this vaccination exception only applies to travelers from countries that are currently permitted to visit, which includes fellow EU nations as well as 7 third-party nations suggested by the EU.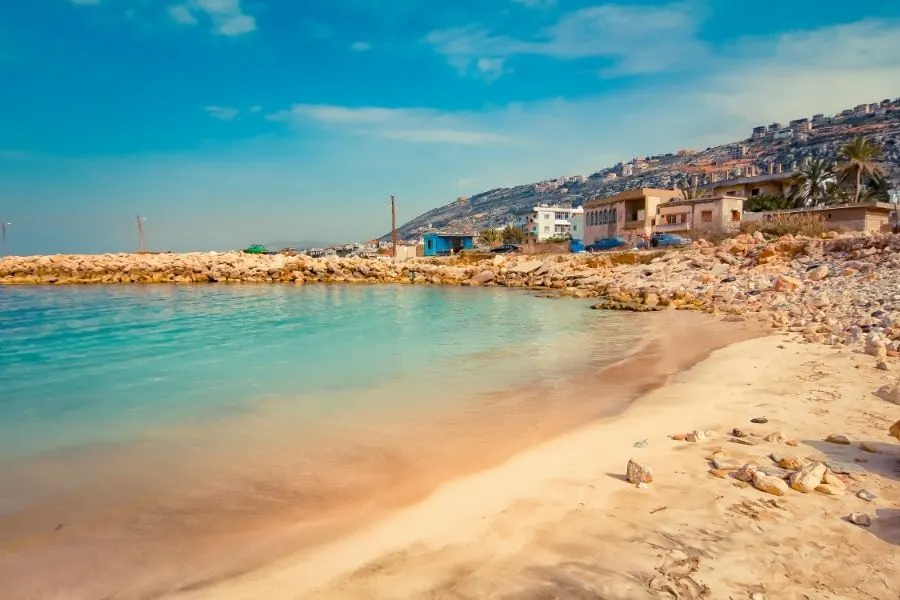 Photo: Travel Off Path
Moldova
Moldova is now making exceptions for travelers holding a certificate of administration of the COVID-19 vaccine.
Currently, most countries can visit Moldova with a 14-day quarantine, but vaccinated tourists will get to bypass the quarantine completely. Moldova also publishes a list of 'red' countries every 2 weeks of which entry is not allowed, but they have also made vaccination exceptions for 'red' nations as well.
Poland
The Polish government has announced that all travelers coming from approved countries who have been vaccinated for Covid-19 will be exempt from the mandatory 10 day quarantine.
Vaccinated travelers will need to present proof of an international certificate of vaccine.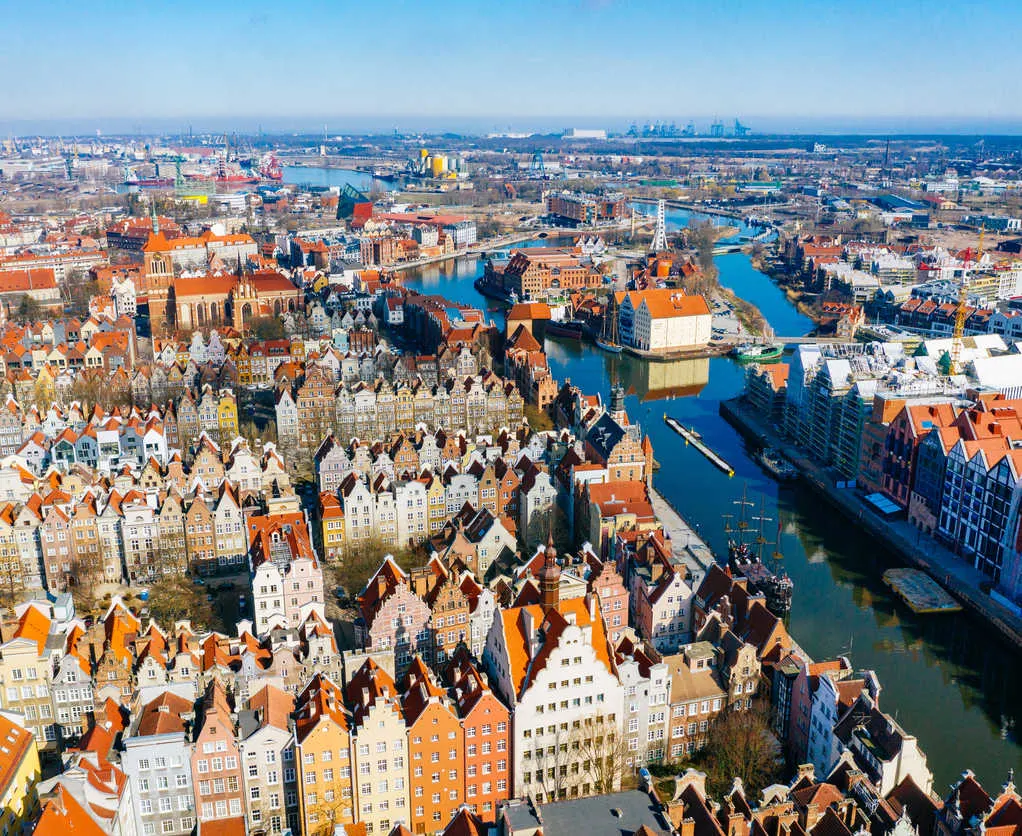 Photo: Travel Off Path
Romania
Romania has lifted all travel restrictions for tourists who have been vaccinated within the EU. Previously, all incoming travelers had to quarantine for 14 days but a recent announcement by Romanian authorities states that travelers who have been vaccinated against Covid-19 will bypass the quarantine.
Travelers will need to wait a minimum of 10 day after their second shot of the Covid-19 vaccine before traveling to Romania.
Seychelles
The Seychelles has opened their borders for vaccinated tourists without having to quarantine for 10 days. Inoculated travelers must wait a minimum of 14 days before arriving in the Seychelles and will still need to provide proof of a negative Covid-19 PCR test no older then 72 hours from arrival. Vaccinated tourists from all countries are now welcome under regular visa requirements.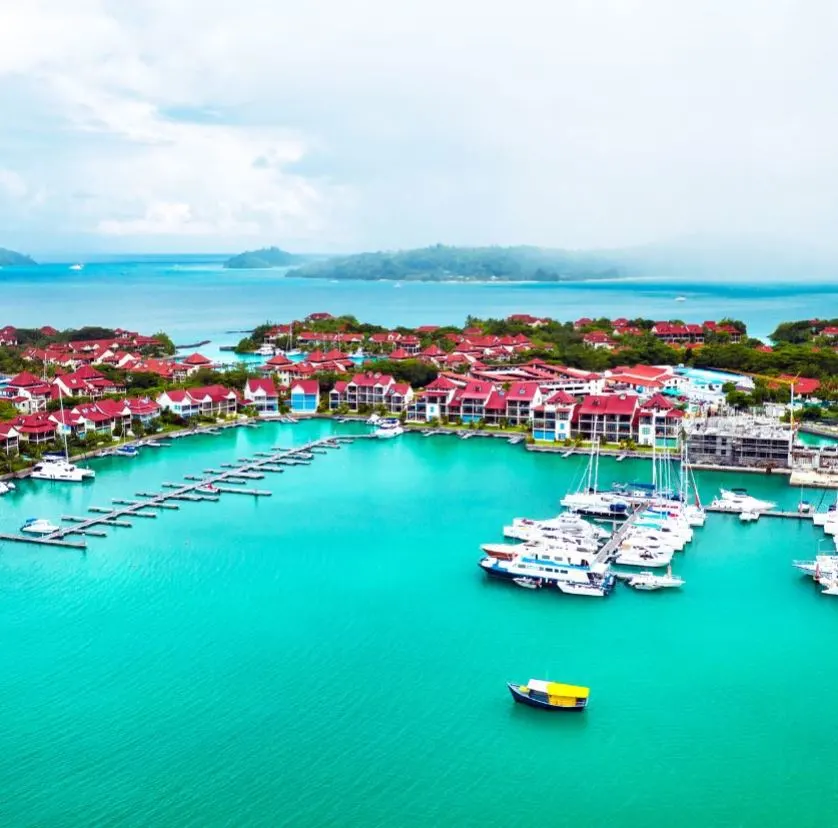 Photo: Travel Off Path
Slovenia
Starting Feb 13, 2021 any EU resident/citizen who has proof of vaccination can enter Slovenia without testing or quarantine requirements.
Currently, it is only for fellow EU travelers, and not third-party countries.
Thailand
The Tourism Authority of Thailand (TAT) has announced that the country will begin to allow vaccinated tourists with a shorter quarantine and may even waive it entirely. TAT Governor, Yuthasak Supasorn said that the program for vaccinated tourists will be introduced step by step. The first step being a reduced quarantine from 14 days to 3 days or waiving it entirely he explained. Although no confirmed start date for the program was given, the Governor told Reuters "We have to be fast because we want to start welcoming tourists in the third quarter."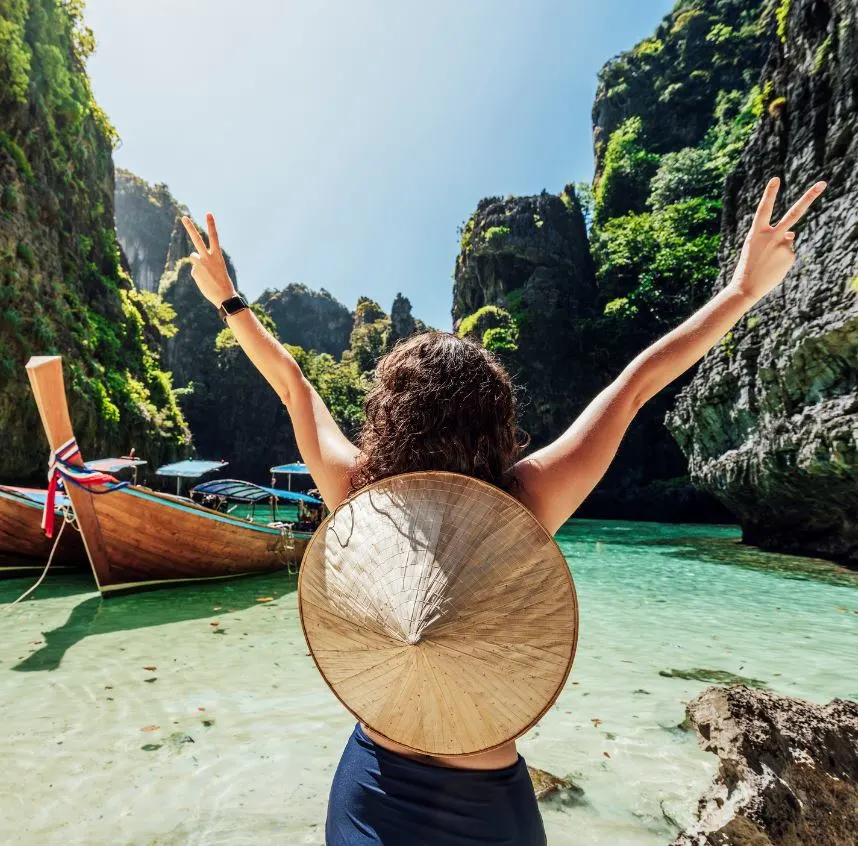 Photo: Travel Off Path
Coming Soon
Greece's tourism minister said that the country was aiming to open the country open to all tourism from May 14, 2021 for travelers from all countries who have been vaccinated.
Government officials in Denmark are discussing plans to loosen restrictions for travelers that have been vaccinated. It will be added to the list once an official statement is made regarding dates of implementation and entry requirements.
Israel has been a world leader with its vaccination rollout with more than 25% of the population receiving their first shot. Sharon Bershadsky, director of the Israel Tourist Office in the UK said "Israel is working hard to open its borders to tourists as soon as possible."
Cyprus – Transport Minister Yiannis Karousos stated that as of March 1st, 2021 Cyprus is planning to reopen for vaccinated travelers without restrictions, however the change was not official made. While it may be delayed, Cyprus is still expected to make exceptions for vaccinated travelers soon.
This list will be updated frequently but travelers need to be aware current travel rules and restrictions can change without notice.
Vietnam tourism officials consider Covid-19 vaccine passports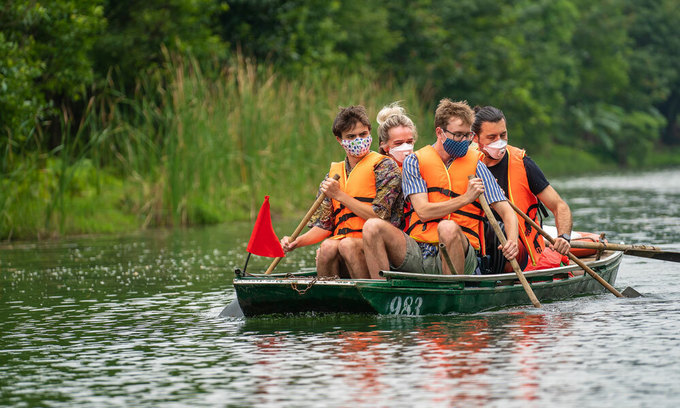 Foreign tourists row a boat near Mua Cave in northern Ninh Binh Province, February 2020. Photo by Shutterstock.
The Vietnam National Administration of Tourism is working with relevant agencies on a proposal to welcome vaccinated foreign tourists back to the country.
Nguyen Trung Khanh, head of the administration, said it would consult the Ministry of Culture, Sports and Tourism to report to the government on the possibility of vaccine passports, a certificate identifying those that have been inoculated against Covid-19, VnExpress reported.
The move came after many tourism experts suggested the government consider opening up to vaccinated foreign visitors from the third quarter in a similar vein to regional peers to revive the hard-hit tourism industry.
As the world started rolling out Covid-19 vaccine shots, inoculation certificates have emerged to identify those that have been vaccinated for cross-border travel.
Government Office chief Mai Tien Dung said Thursday the government has not yet considered easing pandemic prevention protocols for those that have been fully vaccinated against Covid-19.
Those entering the country and holding 'vaccine passports' still have to undergo mandatory 14-day quarantine as per Health Ministry regulations, Dung noted.
Vietnam recorded a 79 percent decline year-on-year in the number of foreign visitors in 2020 due to travel restrictions amid the pandemic as the country received 3.83 million foreign tourists against a record 18 million in 2019, according to official data.
The government has closed national borders and canceled all international flights since March 25 with only Vietnamese repatriates, foreign experts and highly-skilled workers allowed in with stringent conditions.
The government recently green-lighted the resumption of commercial flights to seven Asian destinations, mainland China, Japan, South Korea, Taiwan, Laos, Cambodia, and Thailand, but Vietnamese carriers are still not allowed to operate inbound flights./.