Who is Ang Rita Sherpa, the Mount Everest record-conquerer just passed away?
A famed Nepali Everest climber nicknamed "snow leopard" for his record of summiting the world's highest mountain a record 10 times without bottled oxygen has died aged 72, officials said Monday.
Ang Rita Sherpa had won a Guinness World Record certificate for climbing Mount Everest the maximum number of times without using supplementary oxygen. (Photo courtesy of TirthaGrg)
Ang Rita Sherpa's death
Ang Rita Sherpa collapsed at his daughter's home in Kathmandu, his close friend and Nepal Mountaineering Association president, Ang Tshering Sherpa, told AFP.
"During his time, he was the strongest climber in the world and a star," said Ang Tshering.
"This is a big loss for the mountaineering community."
Nepal's tourism department said his contribution to mountaineering "will be always be remembered".
His body has been moved to a monastery in Kathmandu and his funeral will take place this week according to Buddhist traditions.
Ang Rita Sherpa's life
As reported by NDTV, Ang Rita was born in 1948 in a small village called Yillajung in eastern Nepal. He started working as a Sherpa at a young age. He had an undergraduate degree in Parks, Recreation and Tourism from Lincoln University, New Zealand, and he worked for nine months as a volunteer in the U.S. Parks Service (Yellowstone and Grand Teton National Park) before joining The Mountain Institute.
The 'Snow Leopard' was a staff member of The Mountain Institute, a non-profit group working on the "challenges faced by remote mountain communities and the fragile environments that surround them".
Ang Rita Sherpa led a team in 1992, for the establishment of Makalu Barun National Park, a project that focused on biodiversity management along with the local with community. Ang Rita was a conservator and natural resource officer at the Park.
The renowned climber also worked on a number of projects with The Mountain Institute on conservation of the alpine Himalayan zone.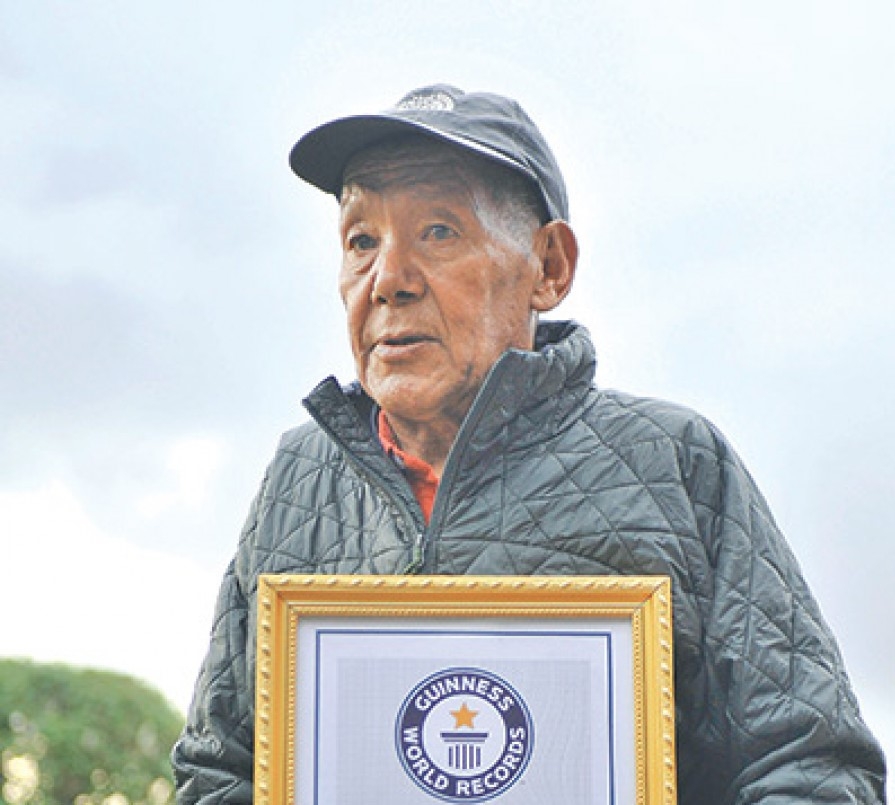 Ang Rita Sherpa was a record holder who had been awarded so many record in his life (Photo: The Kathmandu Post)
Ang Rita Sherpa's collection of records
Ang Rita held the record since 1996 for ascending 8,848-metre-high (29,028-foot) Everest the most times without bottled oxygen, following his first ascent in 1983.
He also achieved the first winter summit of Everest without supplementary oxygen in 1987.
He received the Sir Edmund Hillary Mountain Legacy Medal in 2011 for his efforts towards conservation of the fragile Himalayan ecology. Ang Rita Sherpa had won a Guinness World Record certificate for climbing Mount Everest the maximum number of times without using supplementary oxygen.
A few years after his record-breaking feat in 1996 he started to suffer from liver problems, and was also hospitalised in 2017 for other ailments.
Some 200 mountaineers have climbed Everest without bottled oxygen, according to the authoritative Himalayan Database, but Ang Rita's record remains. Kami Rita Sherpa has summited Everest a record 24 times, but mostly with the aid of bottled oxygen.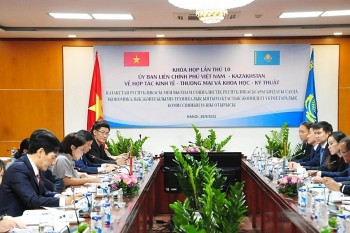 Friendship
The 10th session of the Vietnam-Kazakhstan Intergovernmental Committee on economic-trade and scientific-technical cooperation was held in Hanoi on September 26.