WHo is Christine Angelica Dacera – Philippine beauty die of suspected gang rape?
Christine Dacera, 23 – year – old Phillipines flight attendant found dead in the bathtub of a posh hotel, and the circumstances surrounding the tragic passing of the young woman left social media in shock in the hours following it.
Who was Christine Dacera?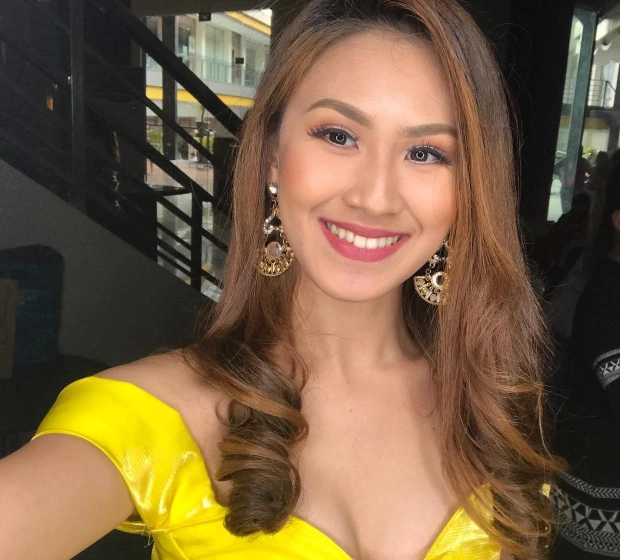 Christine, who found dead in a bathtub at the hotel, was a flight attendant in the Philippines (Photo: Christine Angelica Dacera/ Instagram)
Christine, 23, was a flight attendant from General Santos City, Philippines.
She was also known as "Ica," by friends.
Along with being a flight attendant for Philippine Airlines, she also had graduated from the University Of The Philippines Mindanao.
UP Mindanao released an official statement regarding Christine and her death which read: "Ms. Ica was an examplar of honor and excellence in balancing her academics and passion for performing arts.
May you rest in peace and the memories of your kind-hearted soul continue to bless the hearts of the people you've touched in your remembrance. You will be missed, Ica."
The tragic death of the young flight attendant
According to Brick Reyes, a lawyer and the family's spokesperson, at a press conference on Tuesday afternoon, Dacera booked a room in the City Garden Grand Hotel Makati on the night of December 31, told the Philstar Global.
The hotel that she was partying in when the tragedy took place (Photo: Facebook)
At the time, she was with friends and fellow workers from Philippine Airlines where she worked. Her family believed she was going to usher in the New Year together with her workmates.
After this, they said, "a total of 9 males were present inside the room together with Christine by herself, the only girl in the group."
Posts on her social media channels show that she was in the company of 11 male friends before her death. She fondly referred to them as "my loves."
Makati City police confirm this, saying that the 11 were friends of Dacera's friends, said to be "a mix of gays and bisexuals" who were also invited to the New Year's Eve party.
Initial reports said Dacera checked into the hotel with Rommel Galida, Gregorio de Guzman and John dela Serna at around 12:30 a.m. on January 1.
"Between 6 to 10 in the morning of Jan. 1, Christine had already experienced intoxication and she complained more particularly that her drinks appeared to have been spiked. So subsequently, she already collapsed, and they tried to use CPR to try to revive her until finally they couldn't and brought her to the hospital. More or less the general facts occur like this," Reyes said.
Earlier police reports, though, say that Dacera's body was later found by hotel staff in a bathtub inside the hotel.
"At past noontime of January 1, the victim was found unconscious in the bathtub of her hotel room. Hotel staff performed CPR on the victim to revive her but failed, and later rushed her to the hospital where she was pronounced dead by doctors," the PNP said in a statement.
What are the findings?
In an interview with CNN Philippines, Makati Police Chief Col. Harold Depositar said initial reports listed aneurysm as the cause of Dacera's death. "Ang cause niyan, it could be very strenous 'yung kanyang ginawa (The cause could be, what she did could be very strenous), and then high level probably of alcohol level or toxicity," Depositar told The Source.
The police officer said that contusions and abrasions were seen in parts of Dacera's body. Traces of semen were also found, he added.
"For sure, may force doon sa body niya. 'Yung mga contusions na iyan, 'yung abrasion na ito, 'yung laceration na iyan hindi normal sa isang intercourse," Depositar said.
[Translation: For sure, there was force on the body. Those contusions, abrasions, that laceration, that's not normal in an intercourse.]
Police have arrested three suspects and filed complaints of rape and homicide against them before the city prosecutor. Eight other persons are being hunted down, with the police deploying tracker teams to locate and contact them, Depositar said.
The Makati City police chief, meanwhile, relayed that the suspects had "conflicting" stories to tell in the course of the investigation.
"Sabi nung isa tulog pa siya, pero sabi nung isa, 'yung huling nag-surrender sa atin sabi niya hindi, gising pa siya (One said she was still asleep, but the other suspect, the last one that surrendered, said she was still awake)," Depositar pointed out. He also disclosed that some of the suspects admitted they were gay.
Depositar said those who were in the hotel room could have "done something" by reporting the incident immediately.
"The problem dito, hinayaan nila ang nangyari (they just let it happen). They could have stopped it, o kaya (or) report it immediately. This is a classic example that an act of one is an act of all," Depositar said in an interview with Balitaan.
Christine's Death was not of "Natural causes"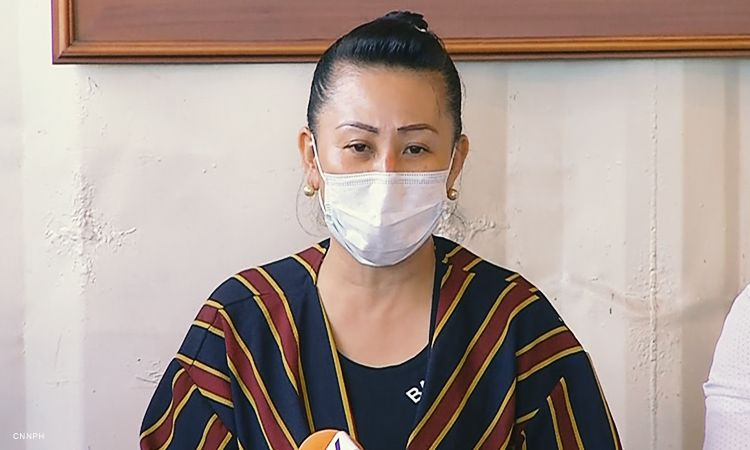 Christine Dacera's mother, Sharon (Photo: CNN Phillipines)
The family of flight attendant Christine Dacera sought another autopsy and are now waiting for the results, to dispute the initial findings of authorities that she died of natural causes.
The family's lawyers said the scene of the crime officer's medical examination did not include some of Christine's injuries.
"We are disputing the findings of the SOCO, 'yung post-mortem report na they claimed the cause of death was aneurysm," said Paolo Tuliao, one of the Dacera family's lawyers, in a press briefing. "They didn't specify sa report 'yung mga hematoma, 'yung mga bruises that were found on the victim's body, that's why we (sought) another post-mortem report from an independent medico-legal."
Dacera family spokesperson Brick Reyes said the results of the latest autopsy may be available by Wednesday.
However, a copy of the initial medico-legal report obtained by CNN Philippines, indicated multiple contusions and abrasions. The cause of death was "ruptured aortic aneurysm."
Earlier, Makati Police Chief Col. Harold Depositar mentioned that traces of semen were found on Christine's body but these were not noted in the report. Instead, the autopsy saw an abrasion and deep healed lacerations in Christine's private parts.
Reyes said the injuries on Christine's legs and arms as well as her remains will serve as enough evidence to establish a probable cause for rape. He also claimed the crime was set up since a hotel manager was friends with one of the alleged perpetrators, though the family lawyers refused to comment on this allegation.
"They said she died of natural causes, a ruptured aortic aneurysm which appears in the certificate of death, but which does not include the other injuries she sustained," said Reyes. "It is not complete as far as we are concerned, that is why we requested for another autopsy."
Phillipines social media's reactions
Dacera's case has sparked nationwide outrage overnight, with netizens joining the family's call for swift justice. Hashtags including #StopVictimBlaming and #ProtectDrunkGirls, among others, trended for several hours on social media, as netizens condemned her death.
The Commission on Human Rights said it was "deeply concerned" regarding Dacera's case, noting it would be conducting its own investigation.
"CHR stands for the protection of women in all fronts of life and echoes the call for justice for Christine Angelica Dacera," it said in a statement. "This case cannot be regarded as solved until justice has already taken its due course and that the perpetrators are held to account."
The family also slammed narratives online that Dacera herself was responsible for the incident.
"Don't ever blame a girl for waking up naked and being abused. Don't ever blame a girl for her own death...that's BS," the family's lawyers said.
"If those [claims that it was consensual] were all true, then why is Christine not here today to answer that?" they added.
For her part, Sharon Dacera, the victim's mother, said: "It hurts to accept what happened to my daughter. The only thing I can't do is I want to hug my daughter, but her life is no more."
"If you're innocent, then come out."
Handbook
Yoga has recently become one of the best exercise methods that bring many health benefits to people, but it also requires a lot of technique and training to avoid injuries. There are several ways to practice it home, and will still help you achieve your goals.