Who is Dwayne 'The Rock' Johnson - professional wrestler turns to huge Hollywood star positive for Covid-19
Here are some untold facts about Dwayne Johnson, an actor and former wrestler said Wednesday that his family recently tested positive for the coronavirus.
Early life with wrestling in Johnson's blood
According to Short Biography, Dwayne Johnson is an American actor and professional wrestler. Dwayne Johnson was born on May 2, 1972 known as The Rock. He was WWE's main stars during the late 90's and early 21st century. He is currently one of Hollywood's highest paid actors. He is a Former 10 time World Champion. He won the WWE Champion 8 times and WCW World Heavyweight Championship 2 times. He won his 10th title by defeating CM Punk. He is one of WWE's greatest superstars. He is one of the best action stars of the modern generation.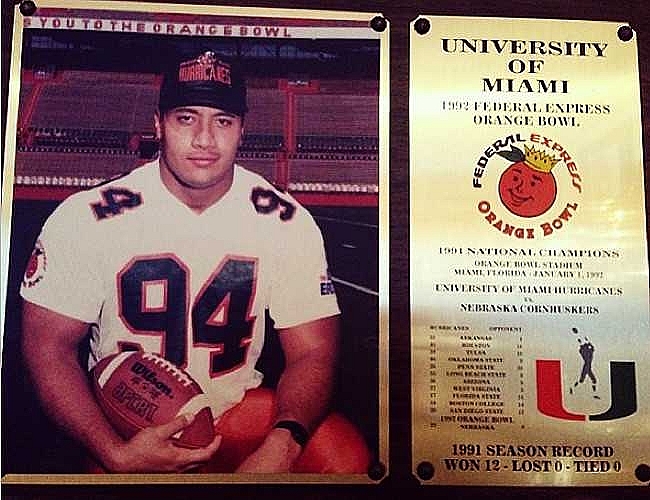 Dwayne The Rock Johnson at Miami University. Photo: Groundzeroweb
Wrestling is in Johnson's blood. His father, Rocky "Soul Man" Johnson, was a member of the first African-American tag-team champions and his grandfather, Peter Maivia, was one of the first Samoan wrestlers, Business Insider reported.
Johnson didn't go straight to wrestling. His first sport was football. After starring in high school he played in college for the Miami Hurricanes. Over his tenure at the school, Johnson started just once but appeared in 39 games and had 77 tackles, and he was a part of the 1991 national championship team.
After Johnson stepped away from football, he looked into the family business of wrestling. After spending time in the WWE's minor leagues, he debuted on TV at the 1996 Survivor Series. His wrestling name was "Rocky Maivia," which combined the names of his father and grandfather.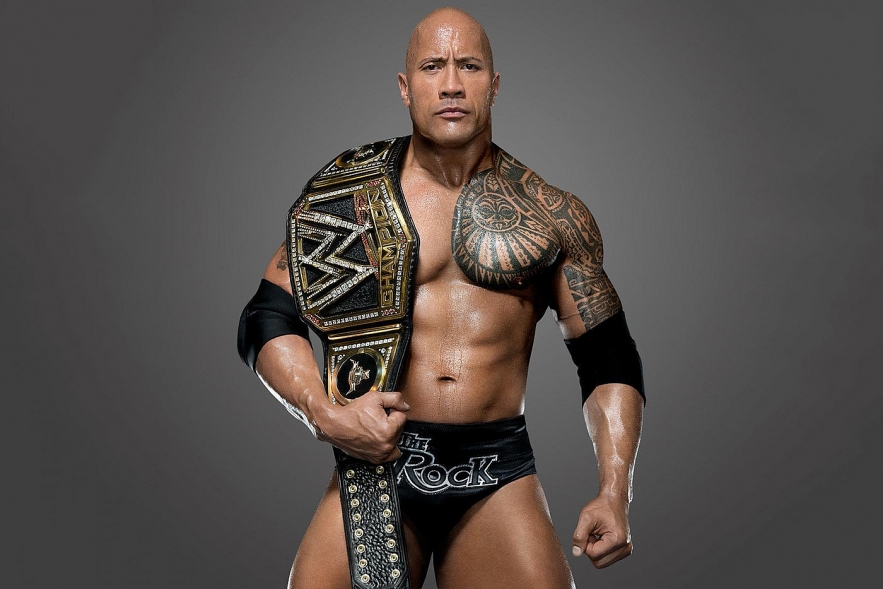 Photo: Hypebest
The first third-generation wrestler in WWE history, Johnson is considered by many to be one of the greatest to ever enter the ring.
During his many years at the WWE, Johnson created and became known for signature moves like "The People's Elbow" and "The Rock Bottom."
Johnson proved his prowess in the ring by winning the WWE heavyweight title six times and securing the tag-team title five times.
His popularity as a wrestler put Johnson on Hollywood's radar. This included getting a call from New York about hosting "Saturday Night Live." After he was asked to host, Johnson says, "I fell out of my chair."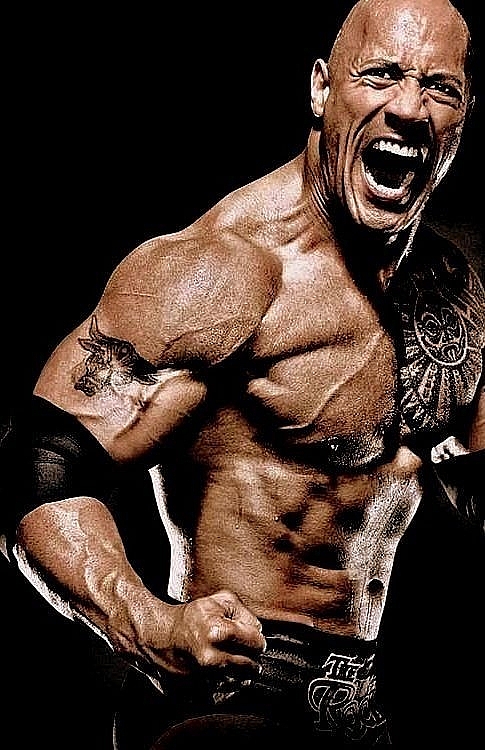 Photo: Pinterest
Pins down the big screen
In 2001, Dwayne Johnson made his film debut as The Scorpion King in The Mummy Returns. The following year he starred as Mathayus in The Scorpion King. Soon after that he became a full pledged Movie Star. Dwayne Johnson starred in a lot of movies during the last decade. The acted mostly in action movies but ventured into comedy and drama too. In various reviews he was called a big-screen champ and the new face of Hollywood action. As Owen Gleiberman of Entertainment Weekly put it, "The Rock commands the screen as naturally as he does the ring." The Scorpion King opened up a whole new career for Johnson, Notable Biography reported.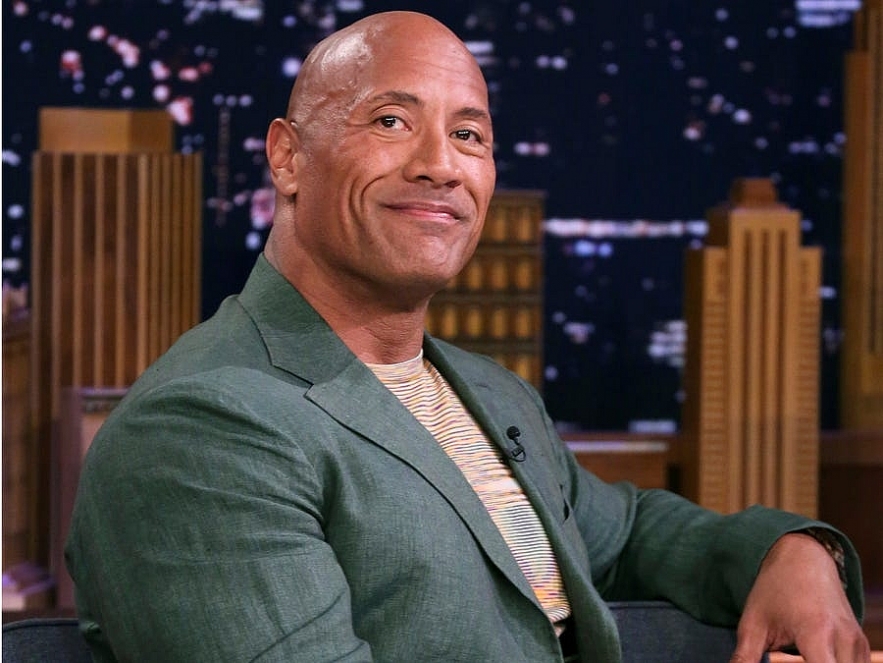 Dwayne "The Rock" Johnson. Andrew Lipovsky / NBC / NBCU Photo Bank via Getty Images
Johnson finally found his franchise when he appeared in the fifth installment of the popular "Fast and the Furious" series, "Fast Five," alongside Vin Diesel. "I've known Vin for a long time and we've always talked about doing something together," Johnson said. "This felt like the right opportunity to create a formidable adversary for him."
"Fast Five" was also an opportunity for Johnson to work again with Universal, the studio at which he started his career. "They were the first studio to believe in me when I was making the transition ... into acting and helping me create opportunities," Johnson said.
His best movies include The Rundown, Walking Tall, Gridiron Gang, Doom, G.I. Joe: Retaliation, Fast 5, Fast 6, Journey to the Mysterious Islands and Hercules.
Blended family with a good-looking bunch
According to Pop Sugar, Dwayne Johnson's family is one hell of a good-looking bunch. The former wrestler is father to three beautiful girls — 18-year-old Simone, whom he shares with ex-wife and manager Dany Garcia, and daughters Jasmine and Tiana, whom he welcomed with wife Lauren Hashian in 2015 and 2018, respectively.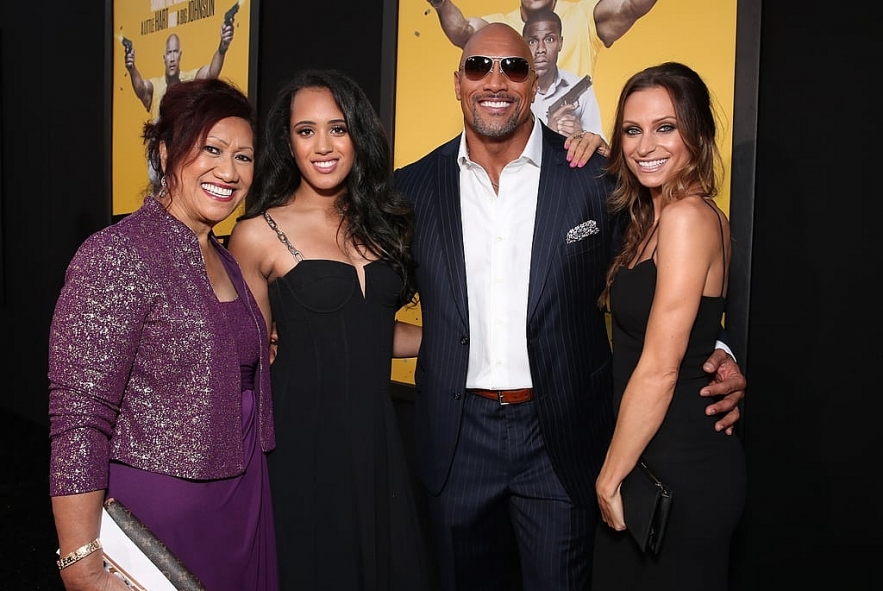 Image Source: Getty / Todd Williamson
Despite all of his success, Johnson's top priority is his family. He's totally devoted to his wife — "Watching Lauren be a mom has been one of the most enlightening things I've ever seen," he told People — and to his kids.
When his third daughter was born, he noted, "Your crazy dad has many responsibilities and wears many hats in this big ol' world, but being your dad will always be the one I'm most proud to wear."
In addition to his beautiful daughters, Dwayne's mom, Ata, is a force to be reckoned with. Not only has she beat stage three lung cancer, but she's battled depression and continued to come out on top, Goal Cast revealed.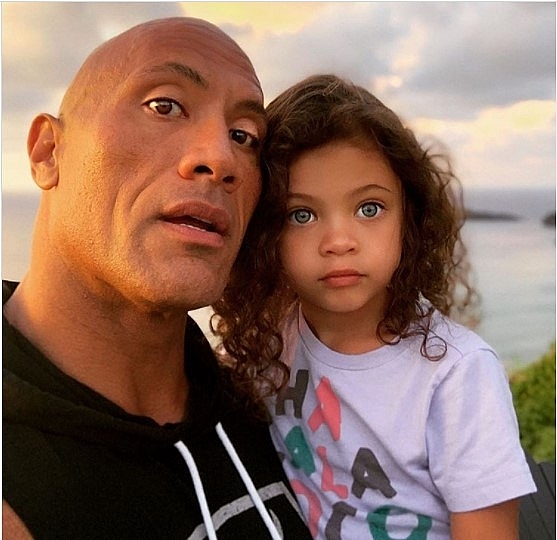 The Rock and his kid. Photo: Screenshot
'A real kick in the gut': Dwayne Johnson, his wife and two young kids test positive for Covid-19
Dwayne "The Rock" Johnson took to Instagram on Wednesday for a candid announcement: He, his wife and two young daughters all tested positive for COVID-19, USA Today reported.
"My wife Lauren, as well as my two baby girls and myself – we have all tested positive for COVID-19," the actor shared in a video. "I can tell you that this has been one of the most challenging and difficult things that we have ever had to endure as a family and for me personally. ... And I've gone through some doozies in the past."
The Rock revealed on an Instagram post. Photo: Screenshot
Johnson, 48, added that he wishes it was only him who contracted the virus.
"My number one priority is to always protect my family, protect my children, my loved ones," he said. "So this was a real kick in the gut."
The action star assured followers that he and his family are "on the other end" of the virus and no longer contagious.
"We got through COVID-19 stronger and healthier," he said, adding that he has close friends who have lost parents and loved ones to the virus.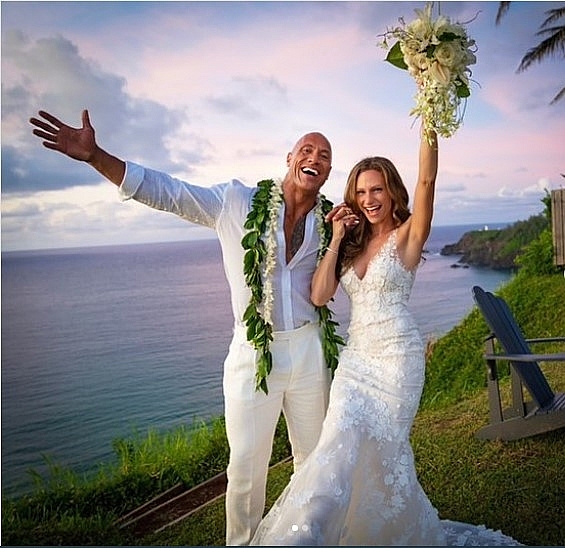 Dwayne johnson and lauren hashian. Photo: Screenshot.
According to Johnson, his youngest daughters Jasmine, 4, and Tiana Gia, 2, each had a slight sore throat but "bounced back." He and his wife Lauren Hashian, however, had a "rough go" with the virus, which he says they caught from close family friends.
The actor offered tips for his followers, should they contract the virus: He recommends having guests undergo a COVID-19 test before visiting your home, staying committed to health and wellness to boost your immune system, and wearing a mask.
"It has nothing to do with politics: Wear your mask," Johnson said. "I am sending you guys so much love and so much mana, and stay healthy, my friends. And thank you for all the love and support."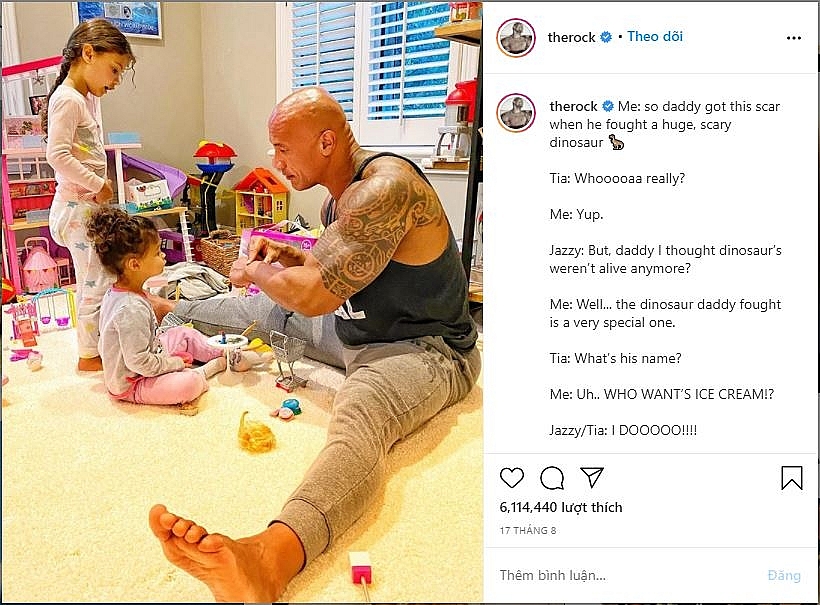 The Rock and his two young kids. Photo: Screenshot
Ever the wellness advocate, he also said he believes he benefited from his general commitment to his health, CNN reported.
"I've gotten knocked about and gotten my a-- kicked a little bit in the past with some challenges, but testing positive for Covid-19 is much different than overcoming nasty injuries or being evicted or even being broke, which I have been more than a few times," he said. "The reason why I feel this is different is because my number one priority is to always protect my family and protect my children, my loved ones."