Who is Singer V of BTS: Early Life, Career, Personal Life, Achievement
Kim Tae-hyung (born December 30, 1995), also known by his stage name V, is a South Korean singer, songwriter, and actor. He is a vocalist of the South Korean boy group BTS. Keep reading the article below for his full biography.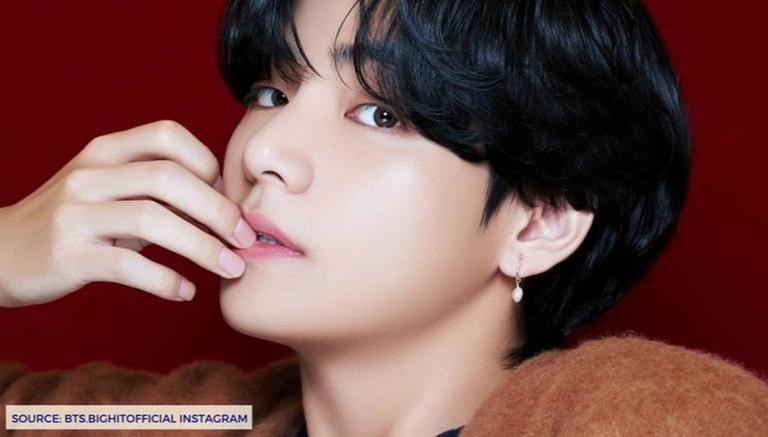 Photo: Instagram
Who is Kim Taehyung?
Kim Taehyung, popularly known as 'V,' is a singer, songwriter, and dancer from South Korea. Today, he is particularly famous for being one of the main members of the popular K-pop group Bangtan Boys (simply known as BTS). V or Tae, as he is commonly called, enjoys a huge fan base within South Korea and also internationally. This hip hop artist is known for his boyish charms and powerful vocals. He is responsible for creating and executing the band's hit singles, '2 Cool 4 Skool' and 'Boy in Luv'. His journey started from the South Korean music industry, and soon enough, he hit the charts internationally, marking yet another K-pop milestone for the country. With over five million fans on their Twitter page as of 2017, BTS enjoys an enormous fan following, both online and offline. His fan following mainly comprises girls who just can't get enough of his cute looks and charming persona!
Kim Taehyung: Early Life and Education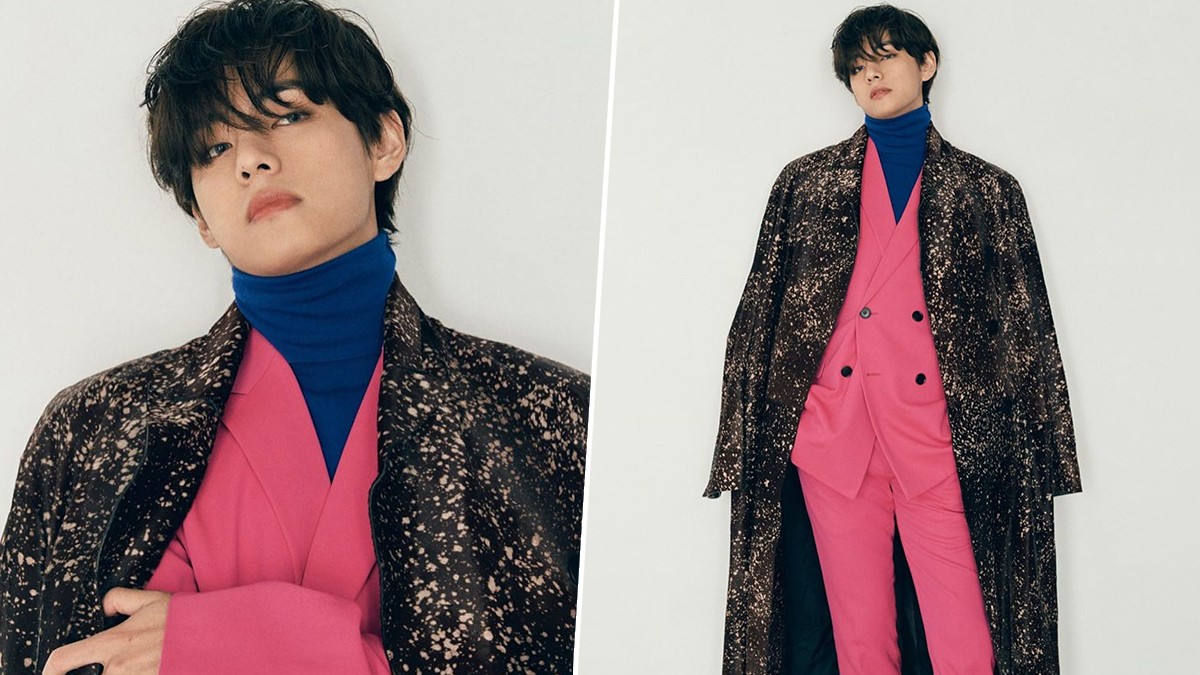 Photo: Instagram
V was born Kim Tae-hyung on December 30, 1995, in the Seo District of Daegu, South Korea, and grew up in Geochang County. He is the eldest of three children, with a younger brother and sister. V first aspired to be a professional singer in elementary school. With his father's support, he began taking saxophone lessons in early middle school as a means of pursuing the career. V eventually became a trainee for Big Hit Entertainment after passing an audition in Daegu.
After graduating from Korean Arts High School in 2014, V enrolled in Global Cyber University—he graduated in August 2020 with a major in Broadcasting and Entertainment. As of 2021, he is enrolled at Hanyang Cyber University, pursuing a Master of Business Administration in Advertising and Media.
Kim Taehyung: Career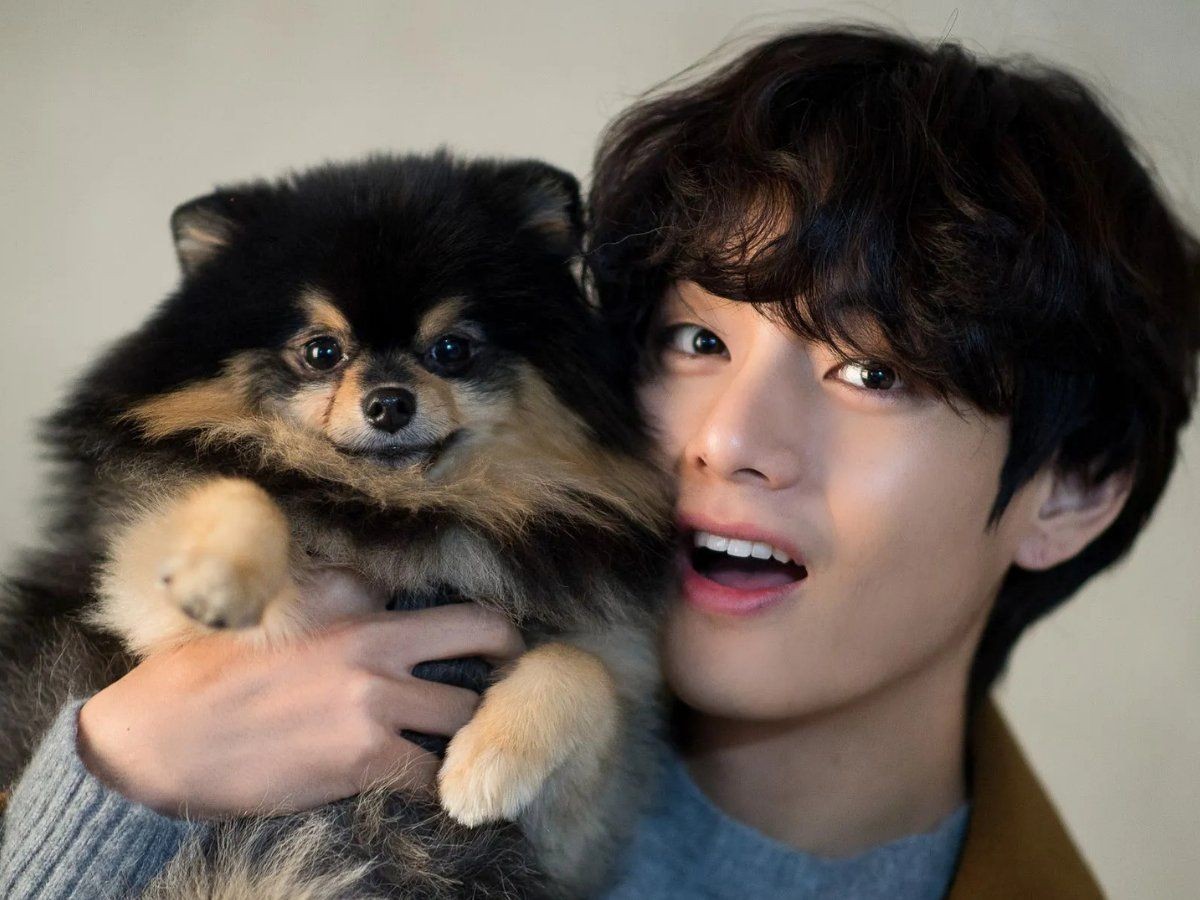 Photo: Twitter
Kim's journey began when he and his current band mate Jimin made a remix of 'Old School Love ft. Ed Sheeran' and uploaded it on Soundcloud, to celebrate their graduation. He went on to join Bangtan Boys in 2011, but wasn't revealed to be an official member of the band until 2013. He co-wrote and co-produced songs such as 'Hold Me Tight' and co-composed 'Fun Boyz'. His melody, combined with Jungkook's original lyrics, placed their song 'Stigma' on the 26th position on the Gaon Music Chart and 10th on the Billboard World Digital Singles Chart. Kim is well-known for his cover of 'Someone Like You' by Adele, which gained him a lot of popularity. His band BTS has won multiple Melon Music Awards, Gaon Chart K-pop Awards, Golden Disk Awards and the Seoul Music Awards. In 2016, V entered into yet another field of the entertainment industry, which is acting. He made his debut in KBS2's historical drama, 'Hwarang: The Poet Warrior Youth'. He was also responsible for the popular soundtrack from the movie.
Kim Taehyung is one of those people who come out of nowhere, only to take the internet by storm, almost overnight. Not only is he an incredible vocalist, songwriter, and keyboardist, he is also a budding actor. Being his multi-talented self, he shows the prospect of a bright future. Besides being so skilled, he is also the face of his band, and is easily considered one of the most popular K-pop artists of all time.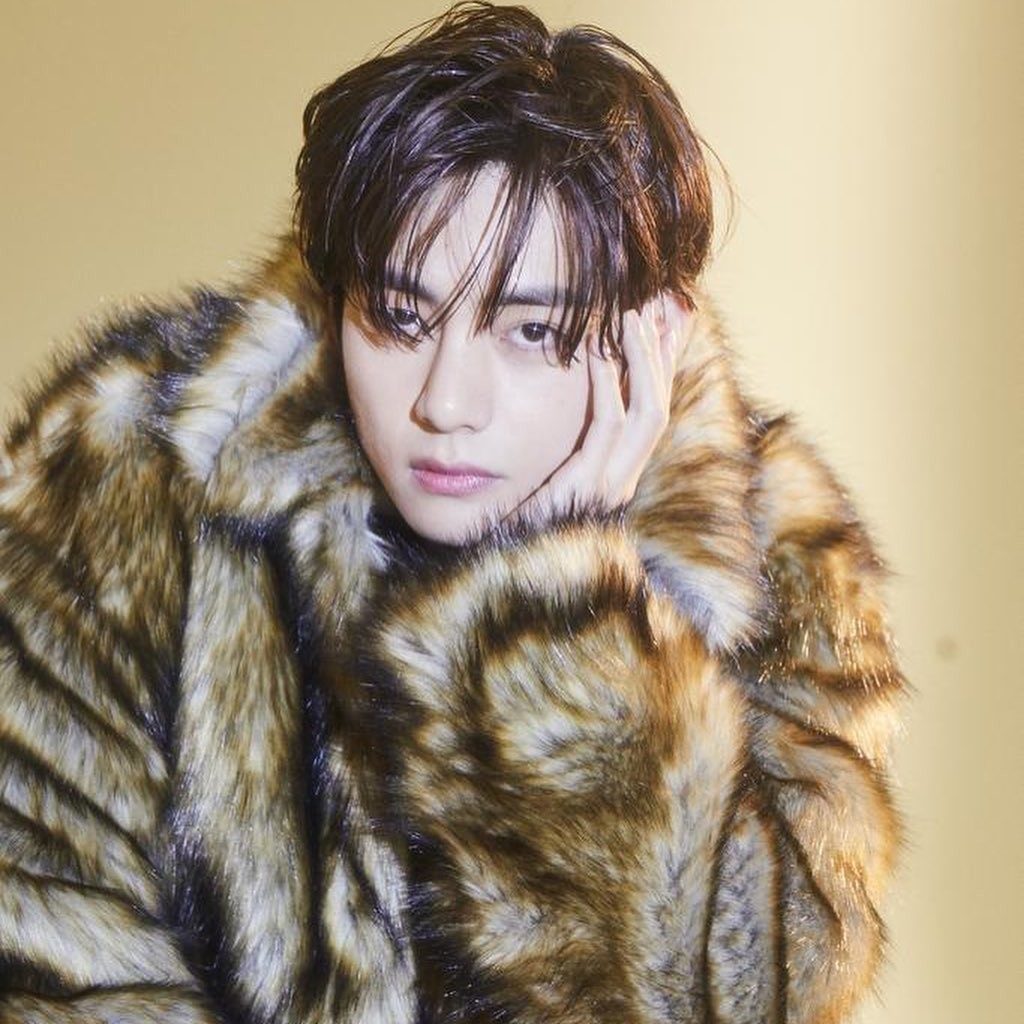 Photo: btstae Instagram
Kim Taehyung: Net Worth
V is a South Korean singer, songwriter, and actor who has a net worth of $20 million. He is best known for being a singer in the South Korean boy band BTS, also known as the Bangtan Boys.
In 2019 the group generated $170 million touring. The only group to earn more was Metallica. Thanks largely to these touring revenues, between June 2019 and June 2020, the BTS members earned a combined $50 million, roughly $7 million per member.
On September 28, 2020, BTS' management company Big Hit Entertainment went public a South Korean stock exchange. The company ended its first day of trading with a market cap of $4.1 billion. It was the third-largest South Korean stock market debut in three years. As owner of 43% of the company, Big Hit founder Bang Si-Hyuk ended the IPO day with a net worth of $1.4 million. A month before the public offering Bang gave each member of the group 68,385 shares in the company ahead of its IPO. At the end of the company's first day of trading each of the seven members found themselves sitting on stakes worth $7.9 million.
Photo: btstae Instagram
Kim Taehyung: Personal Life
Kim Taehyung or V was born on 30 December 1995 in Daegu, South Korea. He was raised there along with his two younger siblings, his sister Kim Eon Jin and his brother Kim Jeong Gyu. He is very close to his family, and always states that his dad is his biggest role model. His parents are traditionally farmers, and he is from a not-so-privileged background. His family has always provided him with all the support he needs for his career in the entertainment world. Although he is currently single, he says that he is a very romantic person. He has been into music ever since he was in school, and is said to be a perfume fanatic. As of now, his top priority is career and that's what he is focusing on at the moment.
Artistry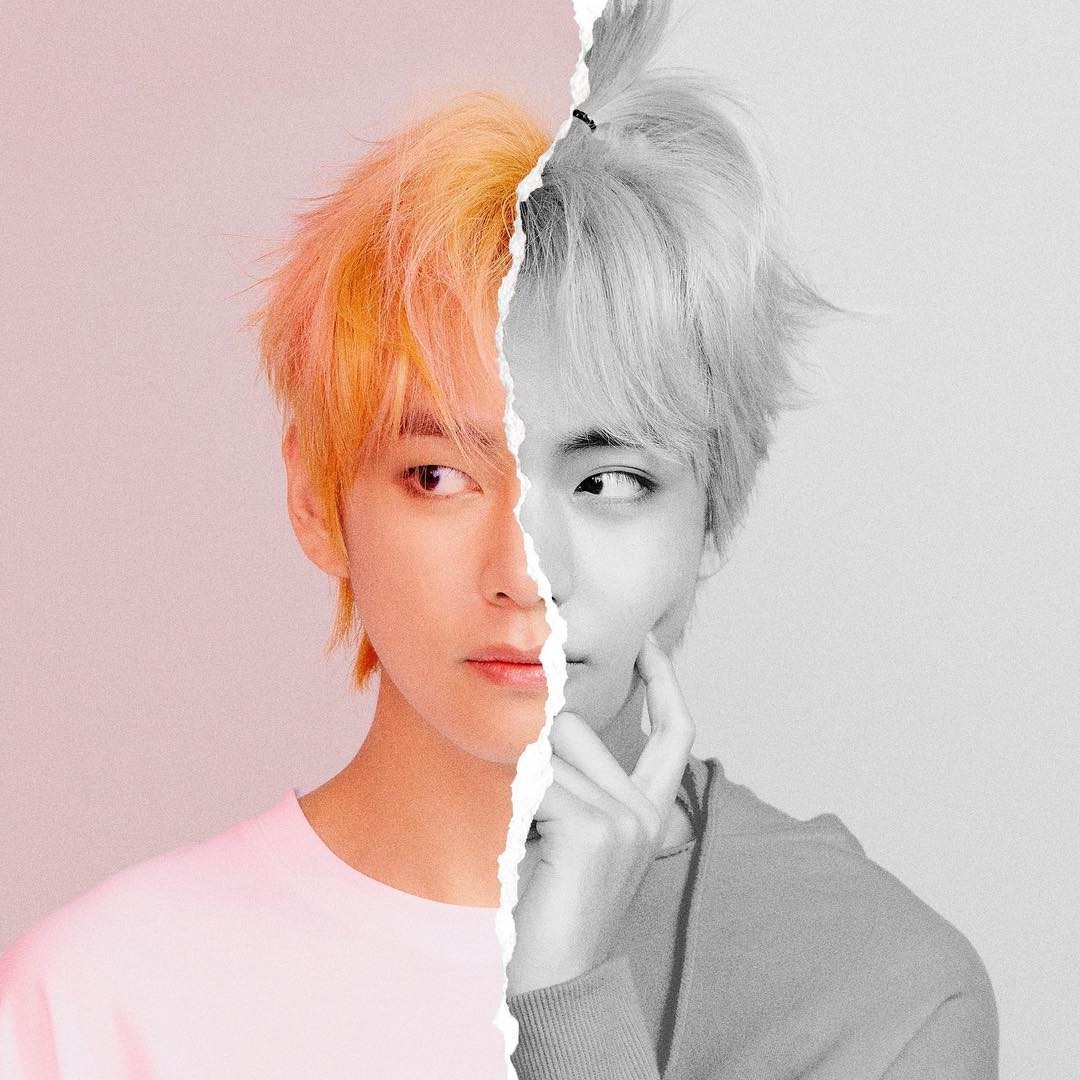 Photo: btstae Instagram
V possesses a baritone singing voice that has received a generally positive critical reception, with particular praise for his vocal range and "husky" tone. He gained wider vocal recognition for his performance of his solo song "Stigma", and was praised for his falsettos that showed off his vocal range and unique musicality. V's tonality on "Singularity", the opening track of BTS' Love Yourself: Tear (2018), was noted as a prominent "tone setter" on the album by music critic Blanca Méndez. Similarly, Katie Goh of Vice deemed it as "one of V's best vocal performances." Karen Ruffini of Elite Daily stated in their article that "V... has no problem producing super soothing, low tones that are a key element in the overall sound for BTS," with Tamar Herman from Billboard also noting that V's lower range is a prominent piece of BTS' music. V's musicality is heavily influenced by his love for jazz and classical music. Eric Benet and Ruben Studdard are among his inspirations.
As a performer, V's style is known for its "duality", or his ability to evoke various emotions on stage. British journalist Rhian Daly, writing for NME, particularly noted this when discussing V's performance of "Singularity" during the Love Yourself: Speak Yourself World Tour, describing his movements as "precise and deliberate". Crystal Bell from MTV noted V's performances often work with live cameras in concert venues, and how he utilizes them to create subtle expressions during performances.
BTS V becomes the Most Handsome Man of 2021, leaving behind Brad Pitt, Hrithik Roshan & Robert Pattinson
Kim Tae-Hyung, majorly known in the world by his stage name V is a member of the biggest band in the world "BTS." He is a vocalist in the band and is also an actor along with a songwriter. He is very well-known around the world for his looks and fashion.
He made his debut with BTS in June 2013 at the age of 18. Since then he is more in the news for his looks and charm than his singing or voice. He is very handsome and he does not shy to hide it. He even displays his handsomeness with more fashionable outfits.
V is selected as the Most Handsome Man of 2021 by the survey conducted by Besttopper.com. He has topped the list even with the presence of some big names of the world when it comes to handsomeness and even more when it comes to achievements till now. The name in the list includes Brad Pitt, Hrithik Roshan, Henry Cavill, Tom Cruise, Robert Pattinson among many more.
There is nothing new in it. V has even topped the list of Most Handsome Man of 2020, this was done by the YouTube channel "Top 10 World." There also he beat some of the biggest names from the Bollywood and Hollywood acting and music industry.
So there is nothing new for V for being appreciated for his looks. It has been the second year in the row that he has been selected as the World's Most Handsome Man which is quite an achievement in itself.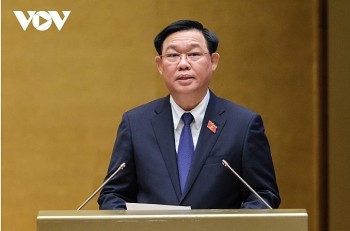 National
National Assembly Chairman Vuong Dinh Hue on May 23 praised the government for its outstanding performance to help the national economy weather the COVID-19 crisis and quickly keep up positive momentum in the post-pandemic period.