Australian Prime Minister Scott Morrison: Biography, Personal Profile, Career
Scott John Morrison is an Australian politician serving as the 30th and current prime minister of Australia. He assumed office in August 2018 upon his election as leader of the Liberal Party.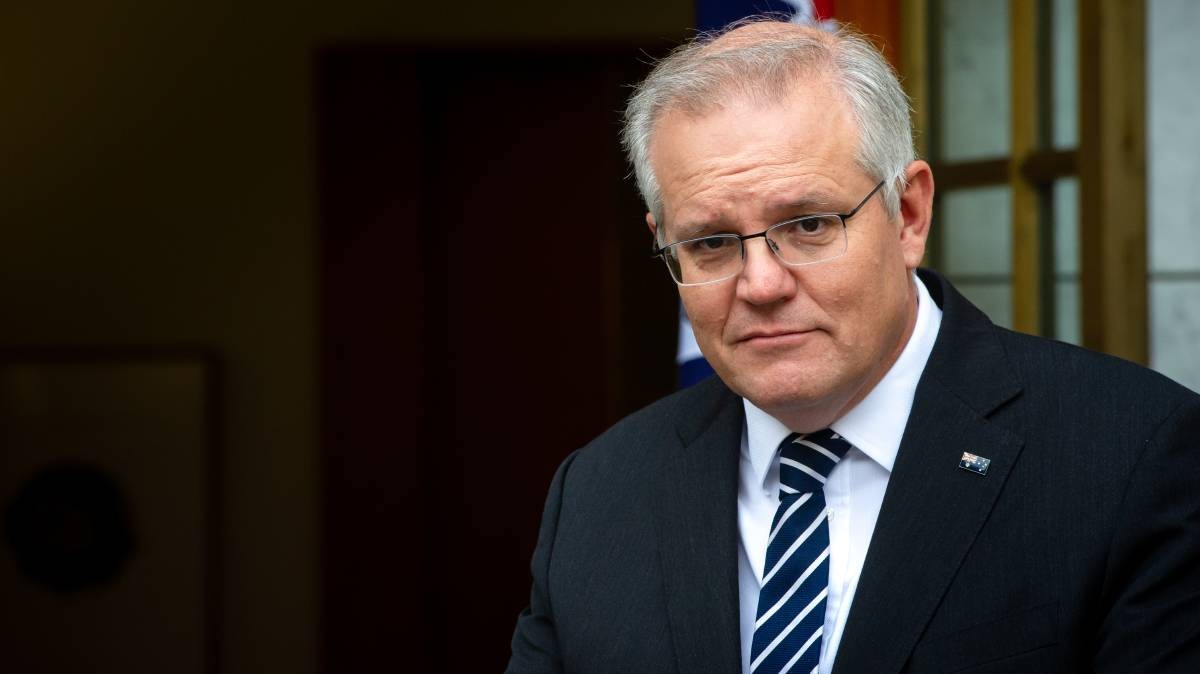 Photo: Canberra Times
Who is Scott Morrison – Biography
Scott Morrison, in full Scott John Morrison, byname ScoMo, (born May 13, 1968, Bronte, New South Wales, Australia), Australian conservative politician who became leader of the Liberal Party and prime minister of Australia in August 2018 following a challenge by the right wing of the party to the leadership of Malcolm Turnbull, who stepped down as party leader and prime minister. After Peter Dutton, who instigated the leadership challenge, was unable to win enough support to succeed Turnbull, Morrison ascended to the premiership as a compromise candidate.
Australian Prime Minister Scott Morrison: Childhood and Early Life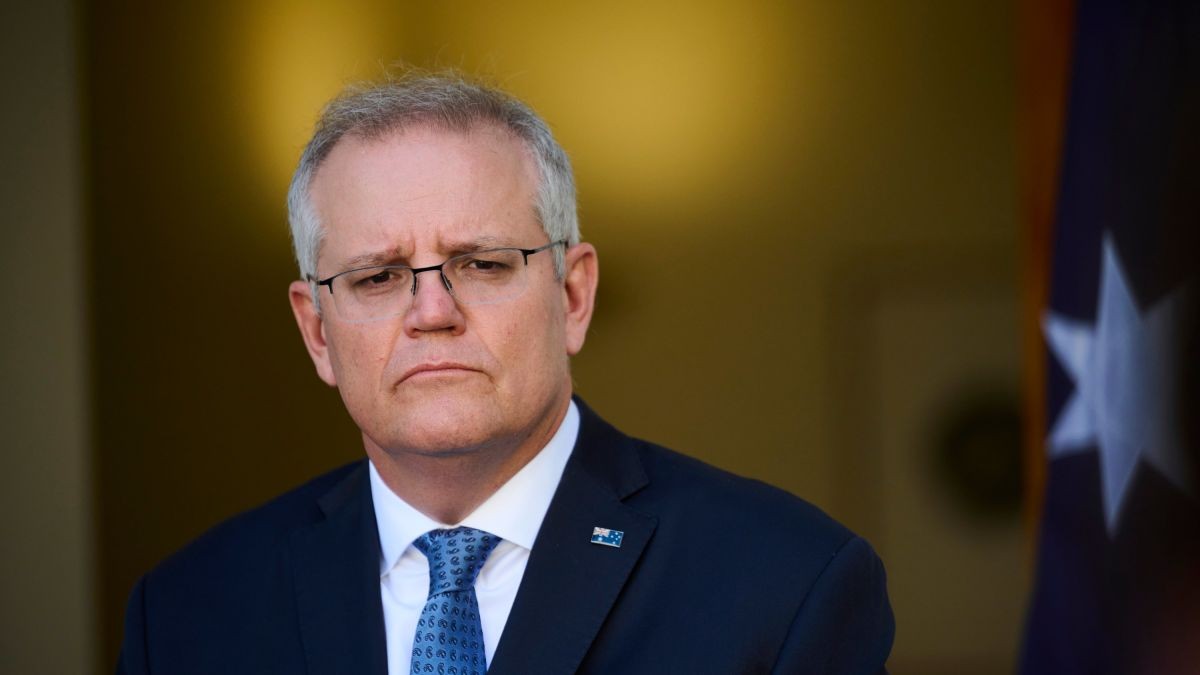 Photo: CNN
Morrison was born in Waverley, Sydney, the younger of two sons born to Marion (née Smith) and John Douglas Morrison (1934–2020). His father was a policeman who served on the Waverley Municipal Council, including a single term as mayor. Morrison's maternal grandfather was born in New Zealand. His paternal grandmother was the niece of noted Australian poet Dame Mary Gilmore. In 2012, on the 50th anniversary of her death, he delivered a tribute to her in federal parliament. Morrison is descended from William Roberts, a convict who was convicted of stealing yarn and transported to Australia on the First Fleet in 1788.
Morrison grew up in the suburb of Bronte. He had a brief career as a child actor, appearing in several television commercials and small roles in local shows. Some reports have suggested that he was the iconic 1970s Vicks "Love Rub" kid, but footage to confirm or refute this has not been found; he has stated he was in a different Vicks commercial.
Morrison attended Sydney Boys High School before going on to complete a Bachelor of Science (B.Sc.) honours degree in applied economic geography at the University of New South Wales. His honours thesis, a demographical analysis of Christian Brethren assemblies in Sydney, was deposited in the University of Manchester Library's Christian Brethren Collection. Morrison contemplated studying theology at Regent College in Vancouver, Canada, but he instead chose to enter the workforce after completing his undergraduate education, in part due to the disapproval of his father.
Australian Prime Minister Scott Morrison: Career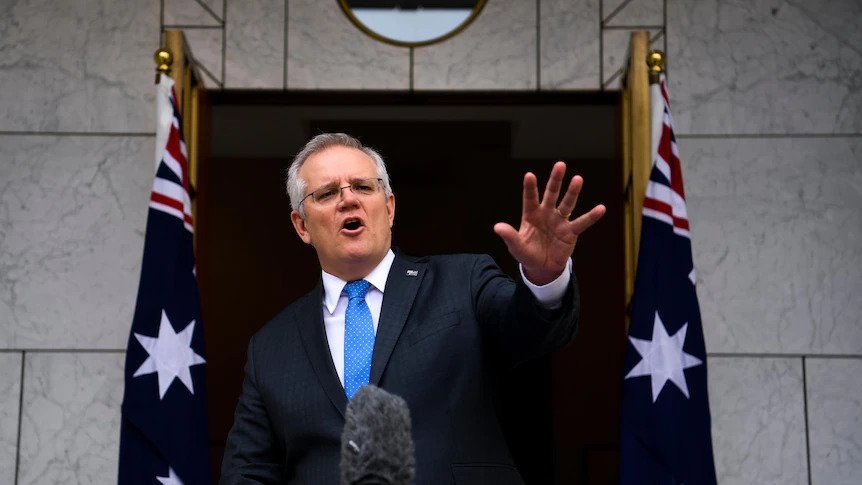 Photo: ABC News
Following graduation he began working for industry organizations, including the Property Council of Australia. It was in the tourism industry that Morrison made his mark, beginning with a stint at the Tourism Task Force before becoming the general manager of the Tourism Council of Australia (1996–98). In 1998 Morrison and his wife, Jenny—whom he had met through church as a youth and married at age 21—relocated to New Zealand. There he became the director of the New Zealand Office of Tourism and Sport (1998–2000), for which he oversaw the hugely successful "Pure New Zealand" tourism campaign.
Returning to Australia, Morrison began his political career by becoming the state director of the New South Wales Liberal Party (2000–04). He guided the party into the 2001 federal election and the 2003 state campaign. Although he was unable to return the Liberals to power in New South Wales, he helped reenergize the party and contributed to the Liberal-National coalition's taking three seats away from the Labor Party in the federal House of Representatives in 2001.
In 2004 Morrison was appointed chief executive of the newly created Tourism Australia, the government agency dedicated to attracting foreign visitors to Australia.
Morrison turned his attention to elected office in 2007 and sought the Liberal Party's selection as its candidate for the safe seat in the House of Representatives representing Cook, a district in south suburban Sydney. Morrison was soundly defeated for selection, but when his victorious opponent became the target of a mendacious smear campaign and was forced to step down, Morrison was chosen as a unity candidate. He then won the general election.
Morrison turned his attention to elected office in 2007 and sought the Liberal Party's selection as its candidate for the safe seat in the House of Representatives representing Cook, a district in south suburban Sydney.
First term and the 2019 election
Turnbull's decision to resign his seat in the House of Representatives shortly after his fall from power had huge ramifications for Morrison when an independent candidate won the by-election for Turnbull's empty seat—previously a longtime Liberal bastion—eliminating the coalition's one-seat majority in the House. Now at the head of a minority government, Morrison oversaw an Australian economy that continued to thrive but was increasingly threatened by the deteriorating housing market. Moreover, opponents of the coalition's rule argued that the benefits of the recent robust economy had not been shared across Australian society. Brushfires that had raged widely inland as a result of record-breaking drought, along with recent cyclones and flooding, also seemed to reveal an Australia that was especially vulnerable to climate change, an issue that starkly divided the coalition, which traditionally supported the country's powerful fossil fuel industry, and Labor, which advocated aggressive ratcheting up of emission standards.
The issue of immigration was once again at the centre of the national conversation after Labor and crossbench (independent and minority party) representatives in the House narrowly passed legislation that allowed asylum seekers held on Manus Island and Nauru to be taken to Australia for medical treatment. The legislation had been vehemently opposed by the ruling coalition, and its passage marked a landmark defeat for the government. The opposition sought to portray that defeat as tantamount to the loss of a confidence vote for the government, but Morrison refused to interpret the results that way and rejected calls for a snap election. Instead, he waited to fulfill the required three-year cycle for federal elections and called for them to be held on May 18, 2019. All 151 seats in the House of Representatives were in play, along with 40 of the Senate's 76 seats.
In addition to returning to the theme of border security as he framed his candidacy, Morrison sought the electorate's endorsement of his stewardship of the economy and threatened that a Labor government's increased spending on social programs would torpedo Australia's economic well-being. Morrison's opposite number with Labor, Bill Shorten, leader of the party since 2013, focused instead on pledges to share the benefits of economic prosperity more widely and to improve education and health care. Labor carried a solid lead in preference polling into the elections, but when the results were in, Morrison and the coalition not only had recorded a surprising victory but also, as the final votes were being counted, looked poised to recapture an outright majority. In the wake of his party's stunning defeat, Shorten announced that he would step down as Labor leader. "I have always believed in miracles," an elated Morrison told supporters. "Tonight is about every single Australian who depends on their government to put them first," he observed, adding, "And that is exactly what we are going to do."
The 2019 bushfires, the coronavirus pandemic, and the 2021 flooding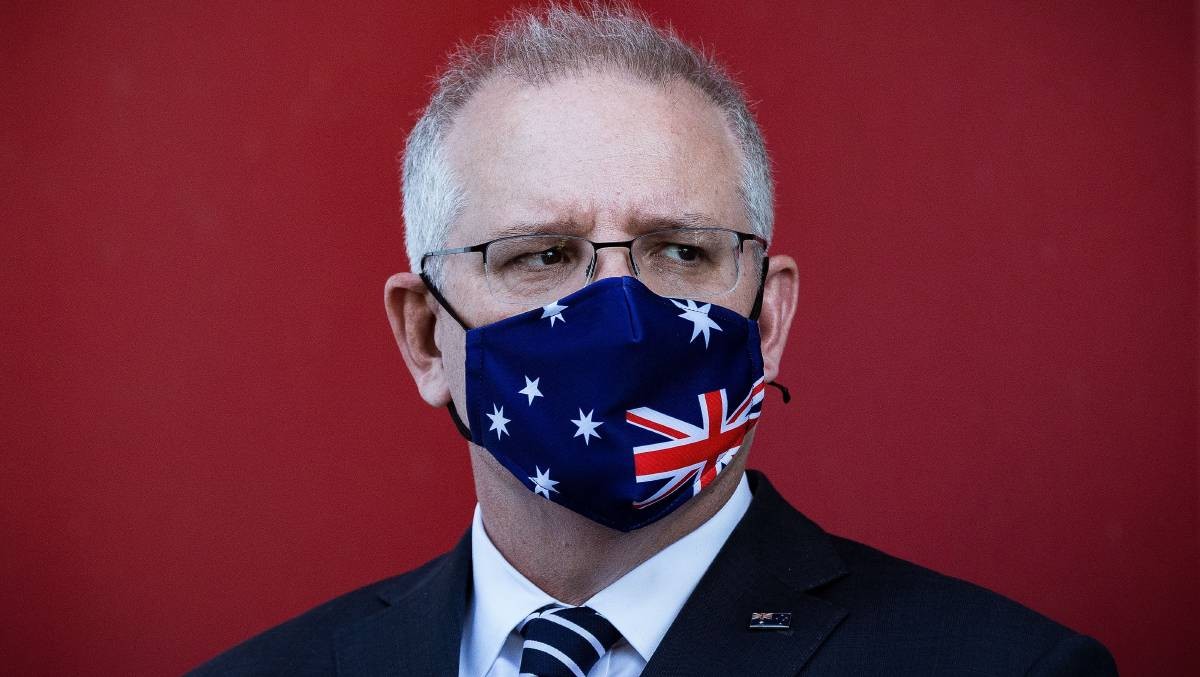 Photo: Canberra Times
Just a few months later, Morrison and his party's policy toward climate change were widely blamed for contributing to the outbreak of bushfires that wrought massive destruction throughout the country beginning in September 2019. Every Australian state felt the effects of the ravaging fires that were brought about by protracted drought, record heat, lightning, and high winds and that continued into early 2020. By the first week of January 2020, some 17.9 million acres (7.3 million hectares) had burned nationally and more than two dozen people had lost their lives. More than 12 million acres (about 5 million hectares) caught fire in New South Wales alone.
Before long, the new year confronted Morrison with an even more threatening crisis: the coronavirus SARS-CoV-2 global pandemic, which had originated in China in December 2019. Although he had been criticized in some corners for having failed to heed climate science, Morrison aligned himself closely with medical science's response to the pandemic. Even before the World Health Organization (WHO) had labeled the outbreak a pandemic, Morrison's government began taking aggressive steps to combat the spread of the virus in Australia, notably putting limitations on travelers entering the country. Soon social-distancing requirements were introduced, and large portions of the economy were shut down. Despite his party's traditional advocacy of limited government intervention and limited spending, Morrison's government dedicated the equivalent of 10 percent of Australia's GDP to programs to support those whose livelihoods were disrupted by the national lockdown and to prop up the shaken economy. Recognizing the pivotal role that would be played by the state governments in attempting to manage the pandemic, Morrison also convened a national cabinet, including the state premiers, in order to forge a coordinated response to the potentially devastating public health crisis.
As a result of its determined efforts, Australia was considerably more successful than most countries at containing the virus. By March 2021 fewer than 30,000 Australians had contracted COVID-19 (the disease caused by SARS-CoV-2), and just over 900 had died from its complications, compared with nearly 540,000 COVID-19–related deaths in the United States and nearly 300,000 in Brazil, according to the WHO. Moreover, the Australian economy looked to be on track for a relatively rapid recovery.
As the pandemic ebbed, Morrison and Australians were faced with another catastrophic weather-related event. In March 2021, eastern Australia was clobbered by a prolonged deluge of rain that produced extensive destructive flooding, especially in New South Wales, where about 18,000 individuals had to be evacuated. Again, climate change appeared to have contributed to the calamity, this time by intensifying the effects of the La Niña weather pattern that typically increases rainfall as well as cyclone activity. Morrison was quick to tour some of the worst-affected areas by air, and, as recovery efforts began, he said, "It is an enormously humbling and proud moment to see the wonderful resilience and character of Australians in times like this."
Australian Prime Minister Scott Morrison: Personal life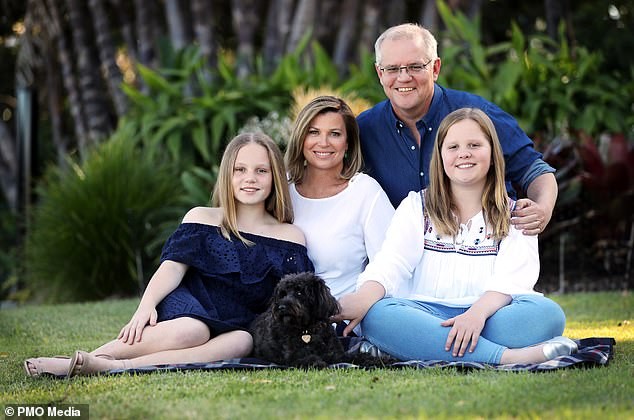 Photo: PMO
Morrison is a fan of rugby union and supported the Eastern Suburbs RUFC during his childhood. After moving to the Sutherland Shire, he became a fan of the Cronulla-Sutherland Sharks rugby league team and was named the club's number-one ticket holder in 2016.
Marriage and children
Morrison began dating Jenny Warren when they were both 16. They married on 14 January 1990, when Morrison was 21, and Warren, 22, and have two daughters together. After multiple unsuccessful IVF treatments over a period of 14 years, their daughters were conceived naturally. His daughters attend an independent Baptist school. Morrison has stated that one of the reasons for this choice was so that he could avoid "the values of others being imposed on my children."
Religious beliefs
Morrison was raised in the Presbyterian Church of Australia, which partly merged into the Uniting Church when he was a child. He later became a Pentecostal and now attends the Horizon Church which is affiliated with the Australian Christian Churches, the Australian branch of the Assemblies of God. He has said that "the Bible is not a policy handbook, and I get very worried when people try to treat it like one." In late 2017, Morrison stated that he would become a stronger advocate for protections for religious freedom.
Morrison is Australia's first Pentecostal prime minister. He thinks misuse of social media is the work of "the evil one" and practises the Christian tradition of the "laying on of hands" while working. He said in a speech to the Australian Christian Churches conference in April 2021 that he believes he was elected to do God's work, although he later said that his comments were mischaracterised and that they were meant to reflect his belief that "whatever you do every day ... is part of your Christian service"
Australian Prime Minister's Roles
The Prime Minister is the leader of the Australian Government. By convention - tradition - the Prime Minister is a member of the House of Representatives and leads the parliamentary party, or coalition of parties, with the support of the majority of members in the House.
Choosing the Prime Minister
The Prime Minister is chosen by a vote of the members of the government. The Prime Minister can keep their job as long as they are a member of parliament and have the support of the government.
Australia has no maximum period of service for a Prime Minister, unlike countries such as the United States, where the President can only serve for two 4-year terms.
Role
The Prime Minister is the most powerful person in the Australian Parliament and has many tasks, including:
chairing meetings in which the government discusses policies and examines bills
selecting members of the government to be ministers
leading Cabinet in deciding government policy
acting as the chief government spokesperson
representing the Australian Government overseas
advising the Governor-General about important issues such as the appointment of ambassadors and heads of government departments
advising the Governor-General about constitutional matters
deciding when to call a federal election and leading the government in the election.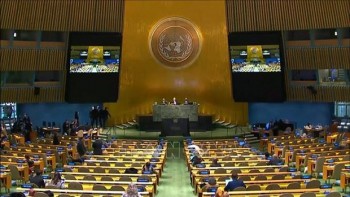 National
Vietnamese Ambassador Dang Hoang Giang underlined the historic significance of the 1982 United Nations Convention on the Law of the Sea (UNCLOS) to all humankind, while representing more than 40 member states of the UNCLOS Group of Friends at a meeting in New York on December 8.