WHO: Masks alone cannot stop COVID-19 pandemic
World Health Organization chief Tedros Adhanom Ghebreyesus said masks alone cannot stop the COVID-19 pandemic."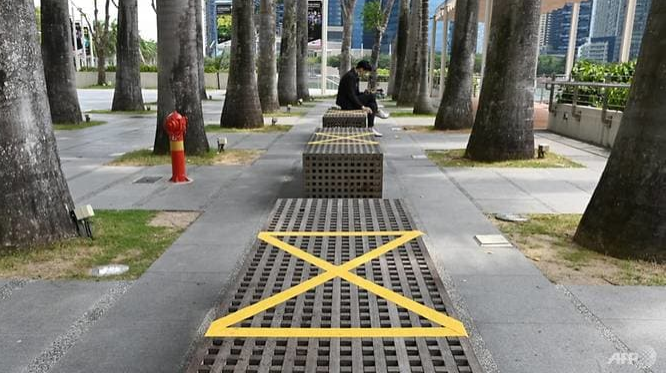 A man sits on a bench with areas marked off for safe distancing in Marina Bay, Singapore on Apr 2, 2020. (Photo: AFP/Roslan Rahman)
The World Health Organization said on Monday (Apr 6) that face masks could be justified in areas where hand-washing and physical distancing were difficult, as it teamed up with Lady Gaga to launch a giant coronavirus awareness concert.
WHO chief Tedros Adhanom Ghebreyesus said masks alone though were no "silver bullet" to defeating the COVID-19 pandemic, which has killed more than 70,000 people.
"Countries could consider using masks in communities where other measures such as cleaning hands and physical distancing are harder to achieve because of lack of water or cramped living conditions," Tedros told a virtual briefing in Geneva.
"Masks should only ever be used as part of a comprehensive package of interventions. There is no black or white answer, and no silver bullet. Masks alone cannot stop the COVID-19 pandemic."
However, he stressed that the mass use of medical masks could exacerbate the shortage of protective equipment for healthcare workers.
It is billed as a "global broadcast and digital special to support frontline healthcare workers" and the WHO.
The gig will feature stars including Andrea Bocelli, Chris Martin, David Beckham, Elton John, John Legend, Keith Urban, Lang Lang, Paul McCartney, Priyanka Chopra Jonas, Shah Rukh Khan and Stevie Wonder.
Tedros also lashed out at "racist" suggestions from some scientists that Africa could be used as a testing ground for a vaccine, which is thought to be 12 to 18 months away.
"Africa cannot and will not be a testing ground for any vaccine," he said, adding that the suggestion was a hangover from the "colonial mentality".
"It was a disgrace, appalling, to hear during the 21st century, to hear from scientists, that kind of remark. We condemn this in the strongest terms possible, and we assure you that this will not happen," he added.
Social distancing works
Staying at home is one of the most effective ways to slow the spread of COVID-19, says epidemiologist Abram Wagner in an article released by CNA.
The problem is that the number of reported cases is not the same as the number of people who are infected. It takes time for people to develop symptoms, seek treatment and get tested and for the results to come back.
"So the effects of social distancing might not be obvious from the numbers for a while. As an epidemiologist at the University of Michigan, I can assure you that staying at home is one of the most effective ways to slow the spread of COVID-19," said Wagner.
A key reason for the delay between people severely restricting their movements and a drop in the number of new cases is that COVID-19 can have a long incubation period, the time between getting infected and becoming sick.
The average incubation period is around five days, but it can be as long as 14 days or more. This means that a person infected before a stay-at-home order might not get diagnosed until days later.
Testing is another factor in the delay between the start of social distancing and seeing the results.
However, testing is mostly limited to people with symptoms, frontline health care workers and first responders, and older people. However, scientists have found asymptomatic and pre-symptomatic transmission of COVID-19.
Asymptomatic spread has probably contributed to the explosive growth of COVID-19 in the United States. Overall, as restrictions on testing ease, case counts are going to rise because more people, including those with mild or no illness, will be able to get tested.
Finally, it's important to note that current COVID-19 tests take 24 to 72 hours to generate a result. Even in China, where testing is widely available, the average time from the onset of symptoms to a diagnosis of COVID-19 is five days.
It takes one to three days to get test results because the tests discover whether the virus's genetic material is present inside a patient's body. This requires replicating the virus's genome using specialized laboratory equipment. Scientists are developing tests that look for tell-tale signs of the patient's immune system response to virus, and these blood tests should provide quicker results./.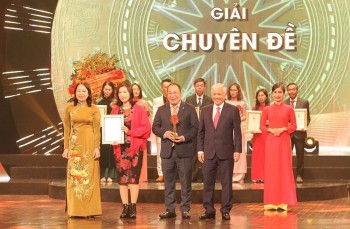 Overseas Vietnamese
VietnamTimes (Viet Nam Union of Friendship Organizations) is a reliable address for overseas Vietnamese to quickly and objectively update political, economic, cultural, and social news. The agency has created a helpful forum and connection between expatriates and the motherland.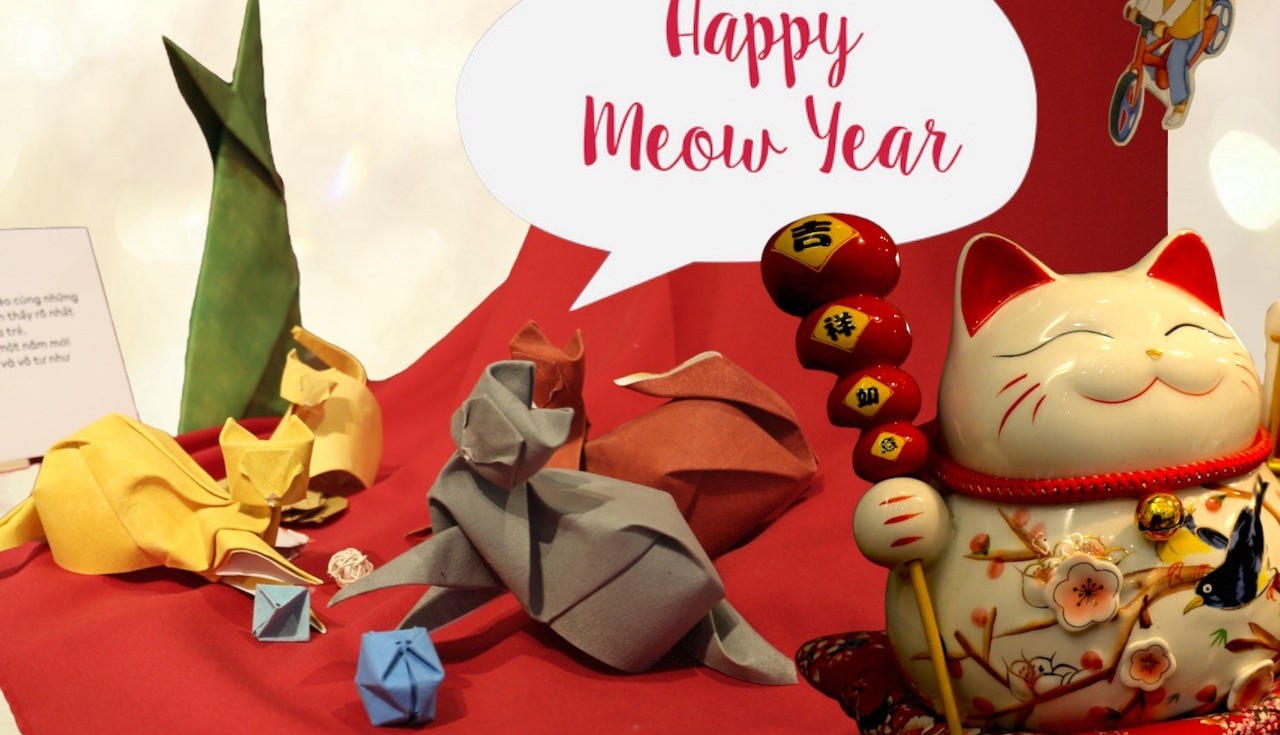 Handbook
The Year of the Cat is right at the corner and it is time to celebrate for all you cat lovers out there. This holiday season, check out how you can enjoy the company of furry feline friend, from cute cafe to personalized gifts in Hanoi.
January 20, 2023 | 08:22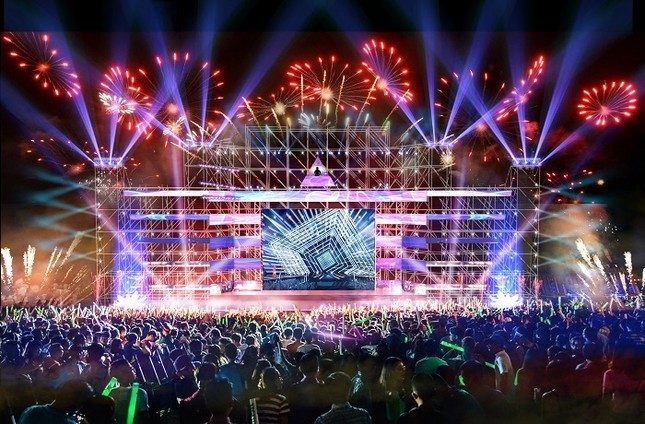 Handbook
Hanoi's young people are eagerly inviting each other to watch fireworks on New Year's Eve. Here are a few things to keep in mind and places with great views for people to watch the fireworks display.
January 17, 2023 | 07:41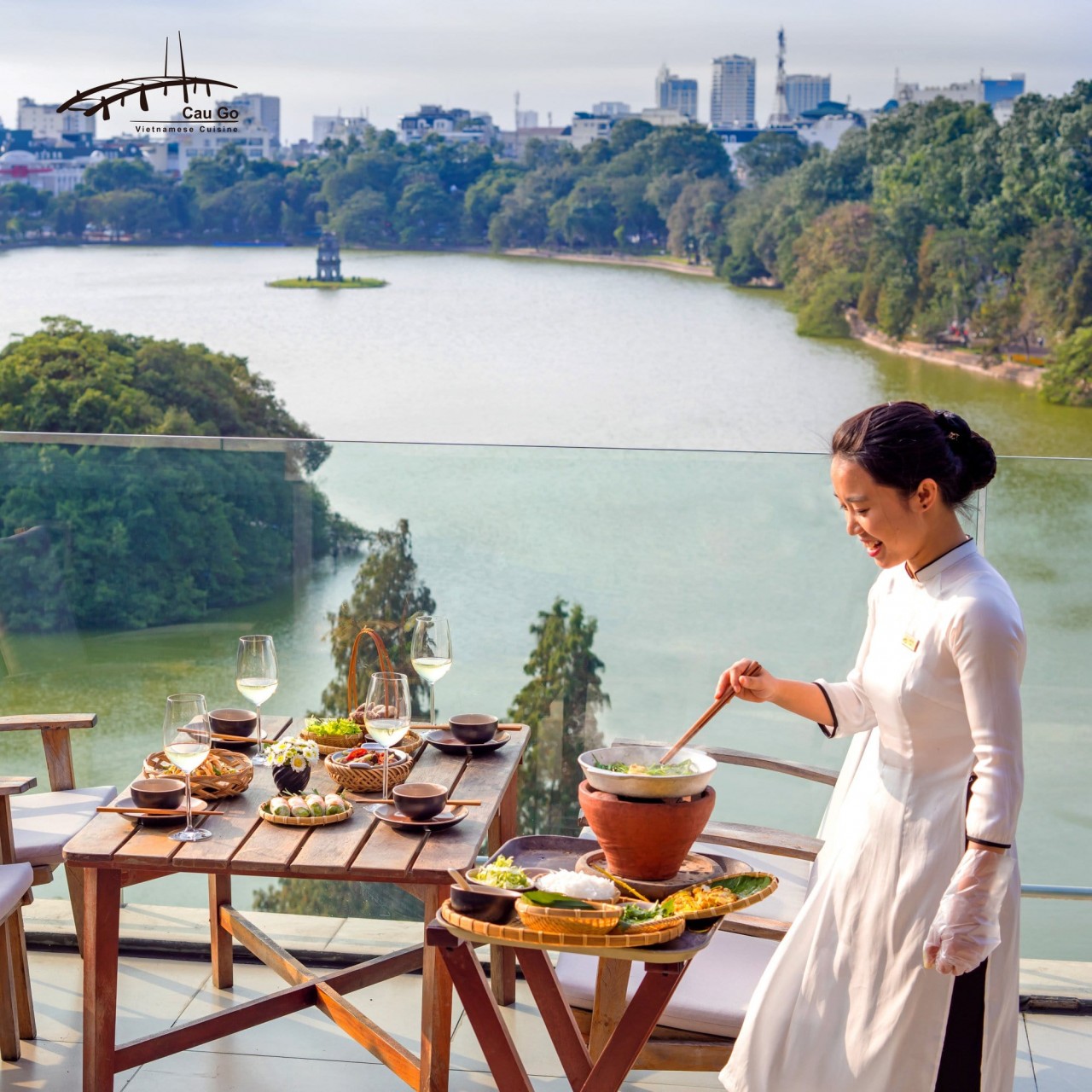 Handbook
Hanoi captivates visitors from all over the world with popular foods like pho, bun cha, etc. If you have a chance to visit the city during the Lunar New Year, try dining at restaurants serving traditional Hanoi dishes to immerse yourself in the culture of Tet in the North of Vietnam.
January 16, 2023 | 08:21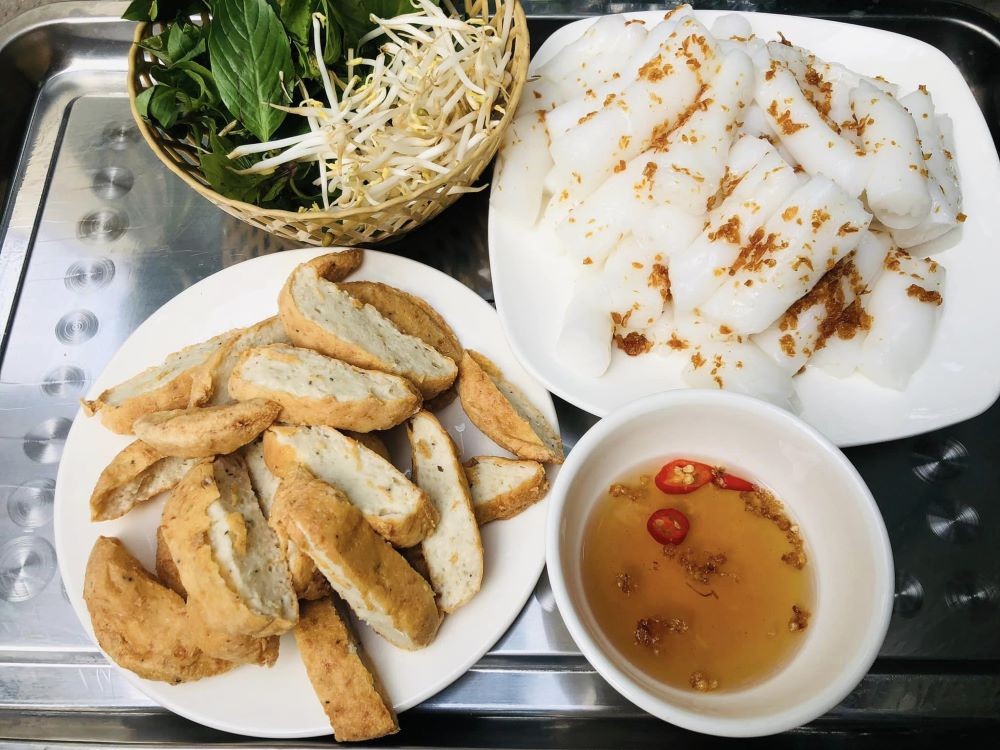 Handbook
The following Nghe An dishes are rated by many diners as delicious, nutritious, and cheap
January 09, 2023 | 06:56