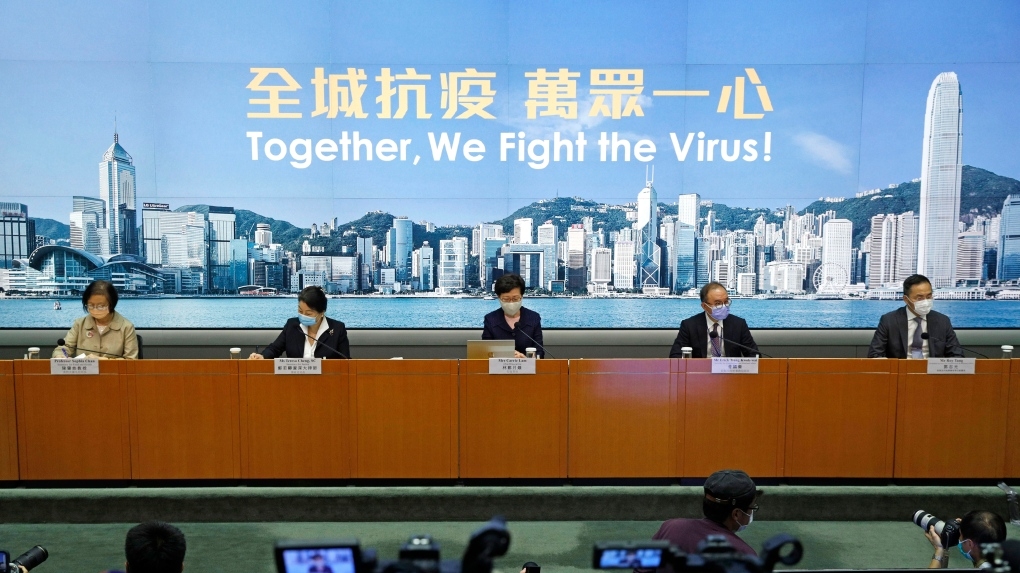 Chief Executive Carrie Lam is delaying the region's legislative elections by a year, citing a resurgence in coronavirus pandemic (Photo: CTV News)
Hong Kong delays legislative elections for one year due to COVID-19
Hong Kong Chief Executive Carrie Lam is delaying the region's legislative elections by a year, citing a resurgence in coronavirus cases, NPR reported.
Critics decry the decision, seen as the latest in a series of recent moves that curb Hong Kong's limited autonomy. That autonomy was guaranteed for 50 years after the end of British rule and its handover to China in 1997.
Lam, who is backed by Beijing, invoked emergency powers — a holdover from the Chinese territory's colonial era — to postpone the elections, scheduled for Sept. 6, until September 2021.
It was "the toughest decision," said.
"But I have to consider public safety and the health condition for all the Hong Kong residents," she said, noting that the number of confirmed cases of the coronavirus in Hong Kong has doubled in the past six weeks.
The central government in Beijing supports the delay.
From June 13 to July 5, there were no locally transmitted cases in Hong Kong. Schools started reopening in late May but were shut down in mid-July, as the number of cases began to climb in what's been dubbed a third wave of infections. As of Friday evening, there were 3,273 cases in Hong Kong.
A day earlier, President Trump had mused about delaying U.S. elections — a move that would require a change in law and was quickly rejected by top Republican officials.
Philippine president recommends petrol to clean face masks
Philippines President Rodrigo Duterte on Friday told his people they should use gasoline as a disinfectant for protective face masks - and stressed that his advice was not a joke, according to CGTN.
"What I said is true," Duterte said during a televised address on Friday. "Just go to the gasoline station, and then have some drops, that's disinfectant."
He added: "I am not joking. That is true."
Since March, mask-wearing has been mandatory in the Philippines, which has confirmed nearly 90,000 coronavirus infections and more than 2,000 deaths.
However, medical experts said his mask cleaning tips were not recommended.
"You cannot use gasoline as disinfectant. Inhaling it may cause harm and could lead to more problems like respiratory disease," President of the Philippine Medical Association, Jose Santiago was quoted by Reuters as saying.
The first time Duterte suggested using petrol on masks, some opponents blasted him for what they called dangerous advice.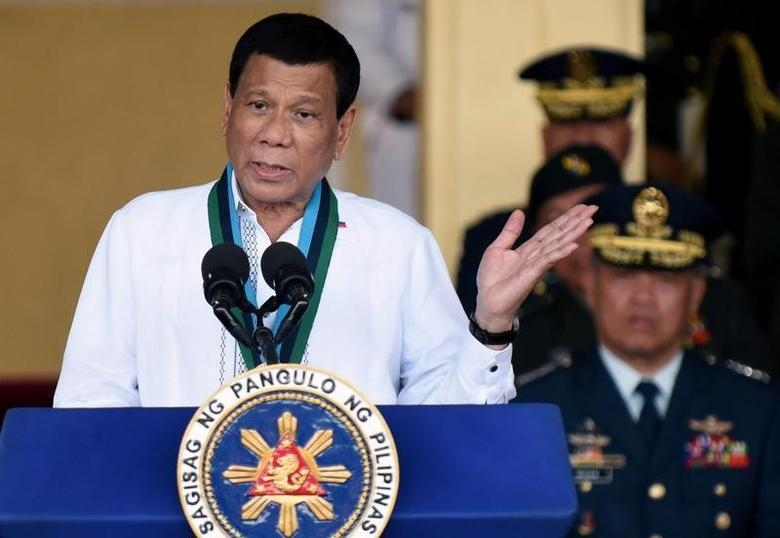 President Rodrigo Duterte on Friday suggested using gasoline as a disinfectant for protective face masks (Photo: CGTN)
South Korea court approves arrest of sect leader linked to COVID-19 outbreak
The Suwon District Court approved an arrest warrant for Lee Man-hee, founder and head of the Shincheonji Church of Jesus, a secretive sect linked to more than 5,200 confirmed COVID-19 cases in South Korea, or 36% of total cases, according to the country's Central Disease Control headquarters as of Friday.
As reported by Reuters, a Shincheonji spokesman did not immediately reply to a request for comment. Suwon District Court and prosecution officials could not be reached outside of office hours.
Prosecutors suspect Lee of conspiring with sect leaders to hold back some of its membership data and information on meeting places when reporting to health authorities during the height of the outbreak linked to the sect in February.
Lee, 89, is also suspected of embezzling about 5.6 billion won ($4.69 million) in church funds, including spending around 5 billion won to build a retreat, and holding religious meetings in regional government property without permission.
Lee, who was kept in a detention centre while awaiting the court's decision, was directly arrested on early Saturday, Yonhap said.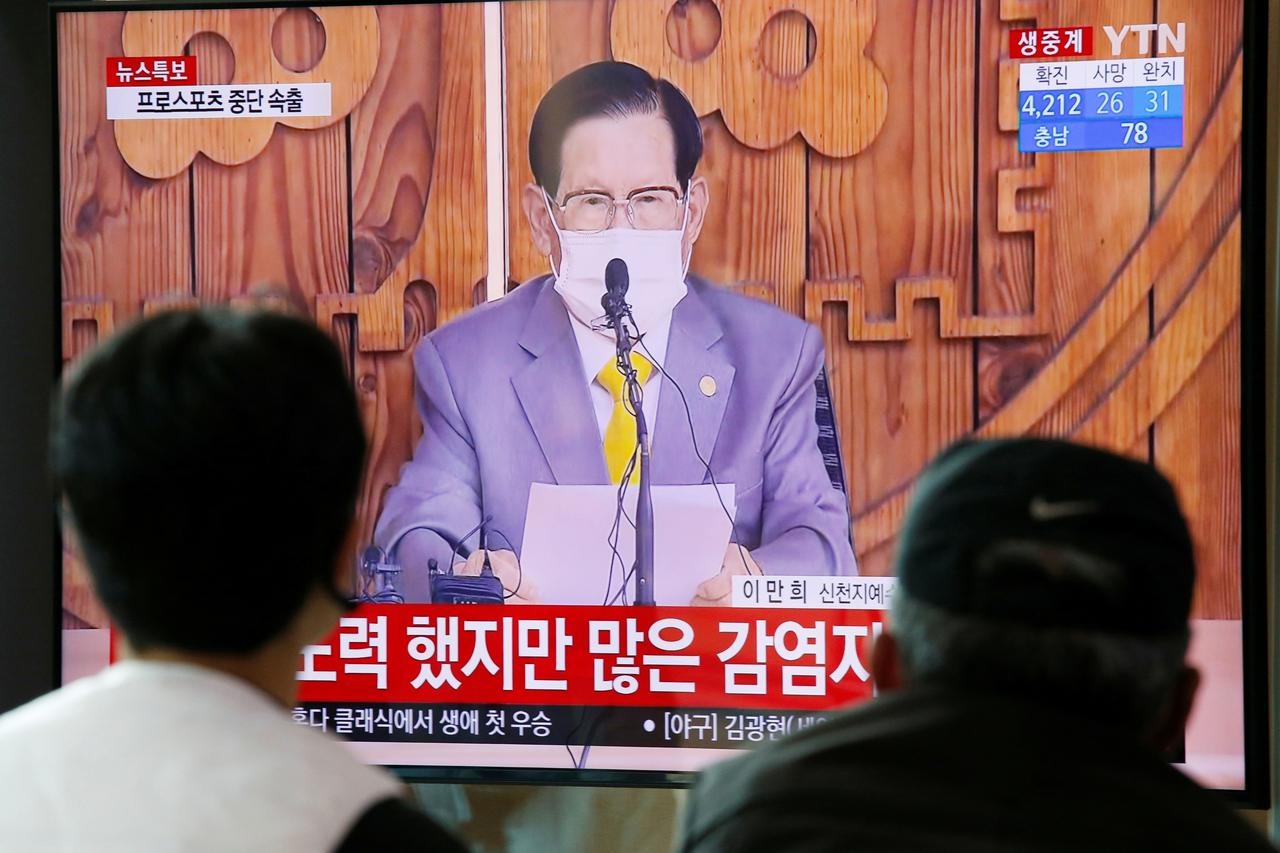 The Suwon District Court approved an arrest warrant for Lee Man-hee (Photo: Reuters)
Drunken soldier in Congo shoots dead at least 12 civilians
A drunken soldier in the Democratic Republic of Congo's troubled east opened fire on passers-by, killing at least 12 people including a two-year-old girl, and sparking angry protests.
The incident happened overnight Thursday at Sange, in the territory of Uvira in South Kivu province.
"The person responsible is a drunken member of the FARDC (DR Congo armed forces) who opened fire on at least 20 civilians who crossed his path," a prosecutor in Uvira said.
Captain Dieudonne Kasereka, the army's spokesman in Uvira, said "the toll to our knowledge is 13 dead," and said the gunman was on the run and still armed.
They also displayed the 12 bodies, wrapped in funeral shrouds, at a busy crossroads, blocking traffic, several witnesses told AFP.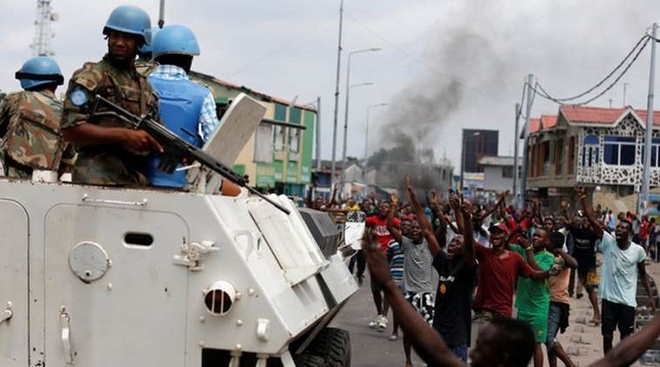 The drunken soldier in Congo shoots dead at least 12 civilians (Photo: BBC)
Gold Price Forecast – Gold Markets Continue Upward Grind
The gold markets rallied rather significantly on Friday and even touched the $2000 level in the front contract. Then they have pulled back just a bit.
Gold markets have rallied significantly during the trading session on Friday, reaching towards the $2000 level before pulling back. I think this could be the beginning of a bit of profit-taking and it should not be surprising at all that the markets were pulling back due to the fact that we were heading into the weekend. After all, there have been good profits to be had in the gold markets, so there is no reason to simply let them disappear.
Look for value, it is the best way to trade this market and quite frankly it is probably the best way to trade in the market. Simply trading with the trend is doing the same thing, because you are buying things when they are a bit "cheap" or selling things when they become a bit "expensive." That is the big secret to trading: recognizing that it makes no sense to try to outsmart the market.
Yes, there might be an opportunity for selling here to make a bit of money, but it is much less stressful simply go with where the market wants to go longer term. The Federal Reserve will ensure that we go higher, FX Empire reported.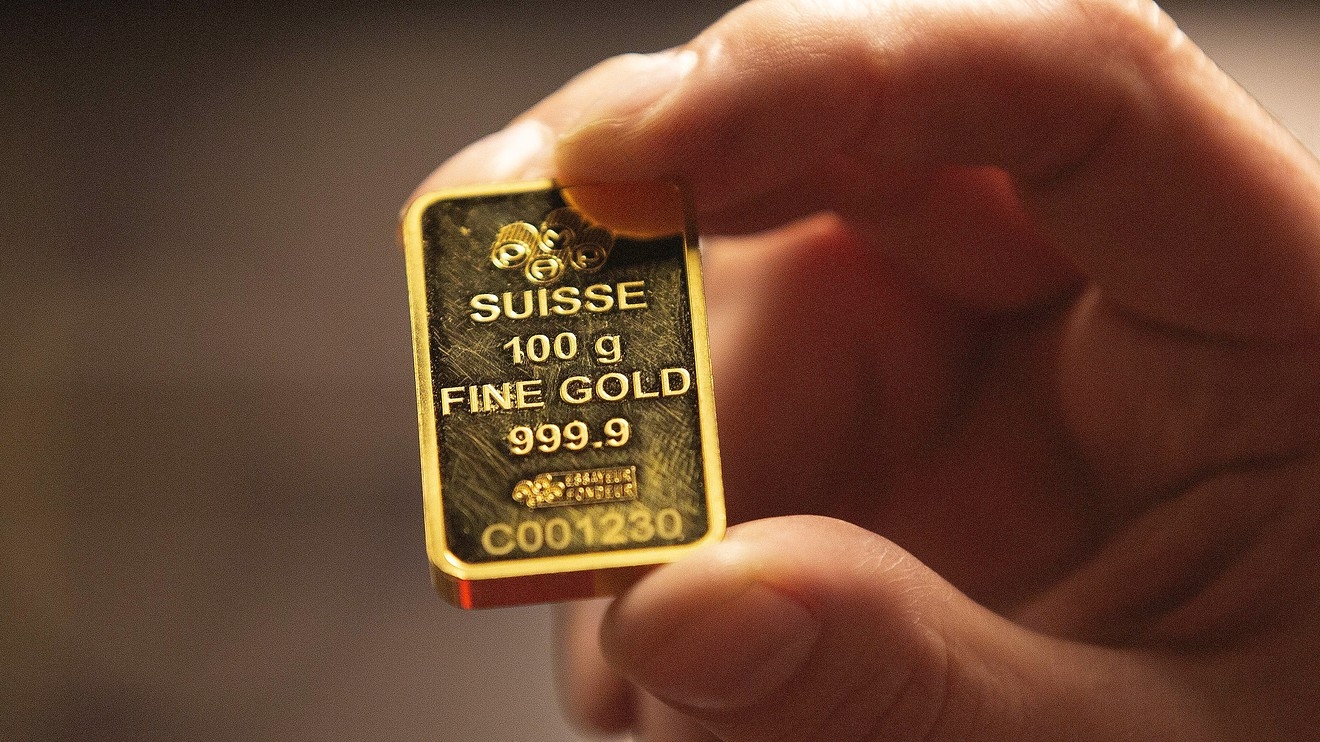 (Photo: Market Watch)
Jasmine Le