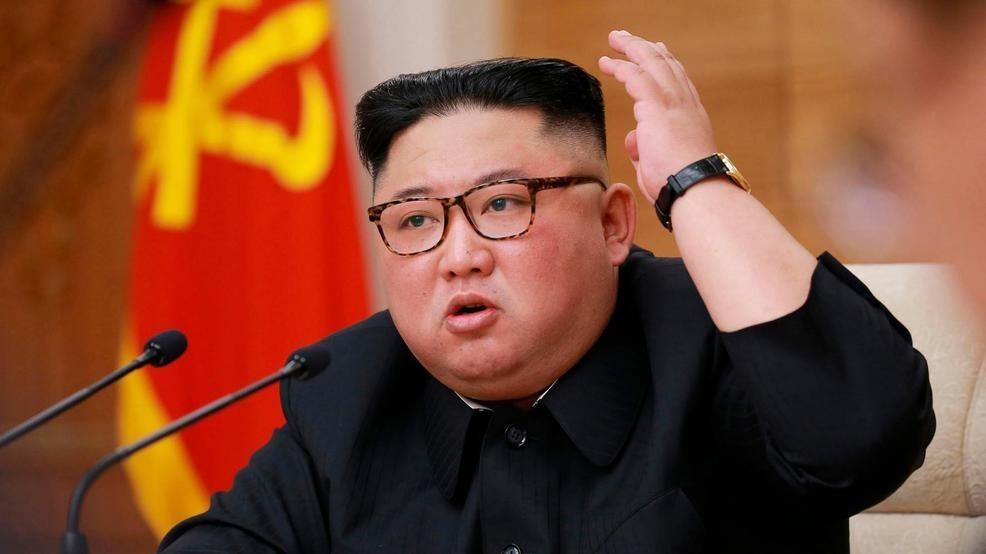 North Korean leader Kim Jong Un has said there will be no more war as the country's nuclear weapons guarantee its safety and future (Photo: Trend)
Kim Jong Un says no more war thanks to nuclear weapons
North Korean leader Kim Jong Un has said there will be no more war as the country's nuclear weapons guarantee its safety and future despite unabated outside pressure and military threats, Reuters reported.
Kim made the remarks as he celebrated the 67th anniversary of the end of the 1950-53 Korean War, which fell on July 27, with a reception for veterans, the official KCNA news agency said.
The country developed nuclear weapons to win "absolute strength" to stave off another armed conflict, Kim said in a speech carried by KCNA, emphasising the defensive nature of the programmes.
"Now we are capable of defending ourselves in the face of any form of high intensity pressure and military threats from imperialist and hostile forces," he said.
"Thanks to our reliable and effective self-defensive nuclear deterrent, there will no longer be war, and our country's safety and future will be firmly guaranteed forever."
The speech came amid stalled talks aimed at dismantling Pyongyang's nuclear and missile programmes in exchange for sanctions relief from Washington.
Brazilian medical doctor called for an international investigation of Bolsonaro's response to COVID-19
The union represented more than one million Brazilian doctors who sent the files, calling on the International Criminal Court to investigate how the Bolsonaro government responded to Covid-19, Stream News reported.
"President Jair Bolsonaro's government has committed negligent crimes in dealing with the Covid-19 pandemic, threatening the lives of health workers and the people of Brazil. We believe this is the first lawsuit against a government".
Marcio Monzane, UNI Americas union representative, the organization leading the lawsuit, said the Bolsonaro government was responsible for "the merciless response to the pandemic".
Bolsonaro repeatedly underestimated the threat of an epidemic, calling it a "pimple flu" and ignoring the rules and measures to isolate the community, including wearing masks in public places.
As of last week, Brazil spent two months without a health minister after Nelson Teich resigned to protest Bolsonaro in favor of using hydroxychloroquine and chloroquine to treat Covid-19.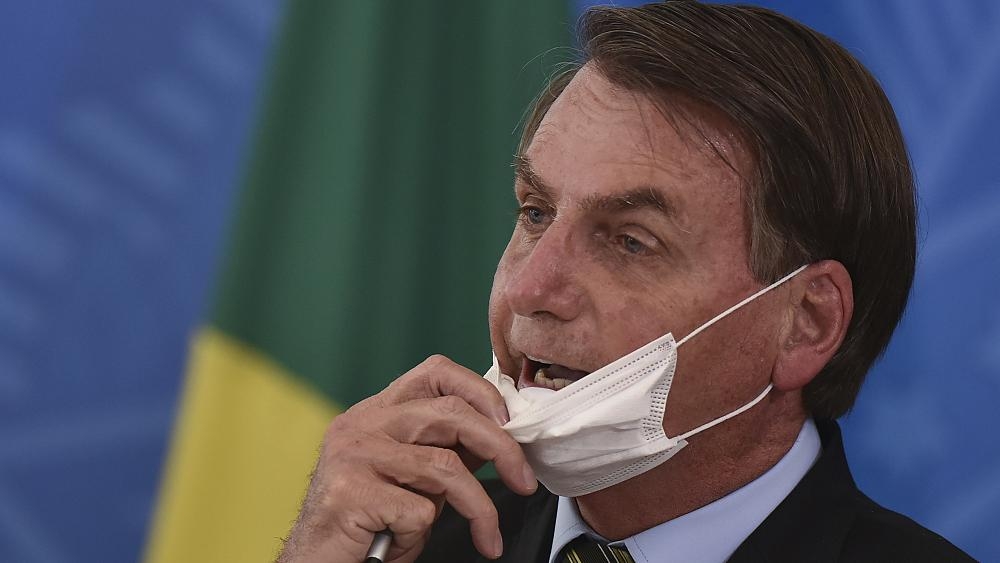 President Jair Bolsonaro (Photo: Euro News)
New Zealand suspends extradition treaty with Hong Kong
According to RNZ, Foreign Affairs Minister Winston Peters made the announcement Tuesday, saying the legislation had "eroded rule-of-law principles" and undermined the 'one country, two systems' rule.
"In light of this, it is important that New Zealand responds proportionately and deliberately to the passage of the national security law. As part of that response, Cabinet has decided to suspend New Zealand's extradition treaty with Hong Kong," Peters said in a statement.
"New Zealand can no longer trust that Hong Kong's criminal justice system is sufficiently independent from China. If China in future shows adherence to the 'one country, two systems' framework then we could reconsider this decision."
In further measures, Peters said the export of military and dual-use goods and technology to Hong Kong would be treated in the same way as those exported to China.
The Australian government also warned its citizens in Hong Kong "may be at increased risk of detention on vaguely defined national security grounds", and announced changes to visas of Hong Kong citizens in the country, offering them a path to permanent residency.
Australia, Canada and the UK also suspended extradition treaties with Hong Kong earlier this month, while US President Donald Trump ended preferential economic treatment for Hong Kong.
Foreign Affairs Minister Winston Peters says the legislation had "eroded rule-of-law principles" and undermined the 'one country, two systems' rule (Photo: Kyodo News)
UK PM Johnson commits 2 billion pounds in cycling and walking health drive
British Prime Minister Boris Johnson promised to spend 2 billion pounds ($2.6 billion) on walking and cycling projects in England, seeking to improve public health and capitalise on a shift away from cars during the coronavirus pandemic. Earlier on Monday, Johnson used his own struggle with weight to urge Britons to get fitter as the government announced plans to ban TV and online adverts for junk food before 9.00 p.m.
The government wants to reduce demand on the publicly-funded National Health Service, which will have to handle any uptick in coronavirus cases over the winter alongside the annual seasonal pressures of illnesses such as flu.
"From helping people get fit and healthy and lowering their risk of illness, to improving air quality and cutting congestion, cycling and walking have a huge role to play in tackling some of the biggest health and environmental challenges that we face," said Johnson.
Plans include building thousands of miles of protected bike routes, setting higher standards for cycling infrastructure, creating at least one "zero-emission transport city centre" and boosting access to electric bikes.
The first batch of repair vouchers to the value of 50 pounds, encouraging people to fix their old bicycles, is also due to be released, as reported by Reuters.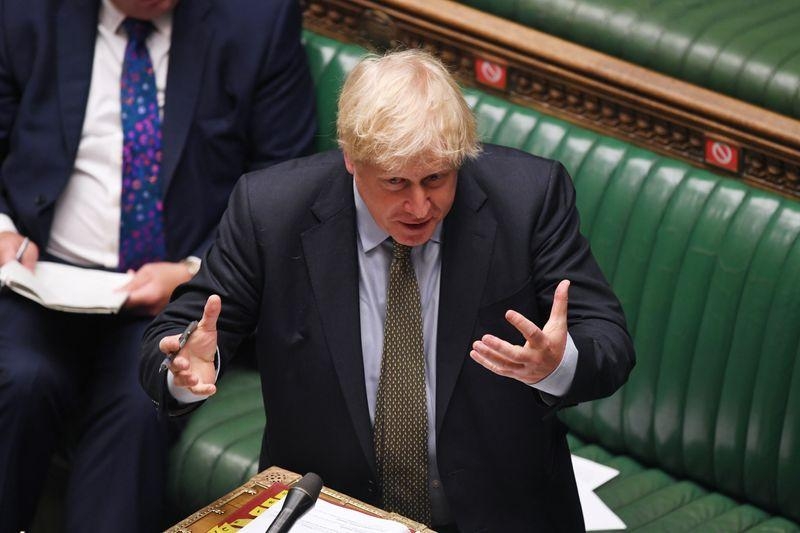 British Prime Minister Boris Johnson promised to spend 2 billion pounds ($2.6 billion) on walking and cycling projects in England to improve public health (Photo: Reuters)
Oil drops as demand recovery stalls
After rising at the start of the session, oil prices made a U-turn on Monday morning and slipped as rising coronavirus cases in many countries and stalling commercial flights recovery raised concerns about oil demand recovery.
Earlier on Monday, the price of oil rose on the back of a weaker U.S. dollar and another major stimulus expected in the United States.
In a sign that oil demand for commuting to work may not recover to pre-crisis levels, Google is set to tell its employees to work from home until at least July 2021, The Wall Street Journal reported on Monday, citing people with knowledge of the plans. The WFH plan will be valid for almost all of Google's 200,000 full-time and contract employees at parent Alphabet, according to The Journal, and could prompt other tech giants and companies from other sectors to extend their work from home timetables and allow employees to work from home permanently, Oil Price reported.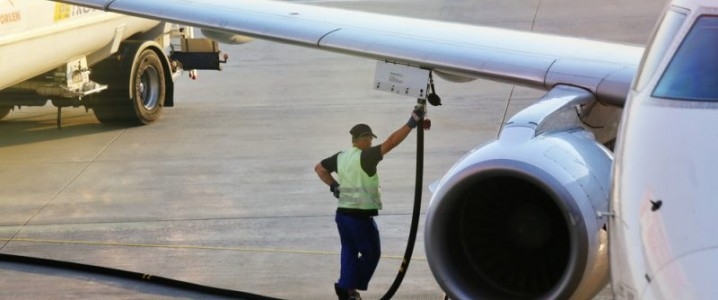 After rising at the start of the session, oil prices made a U-turn on Monday morning and slipped
(Photo: Oil price)
Jasmine Le