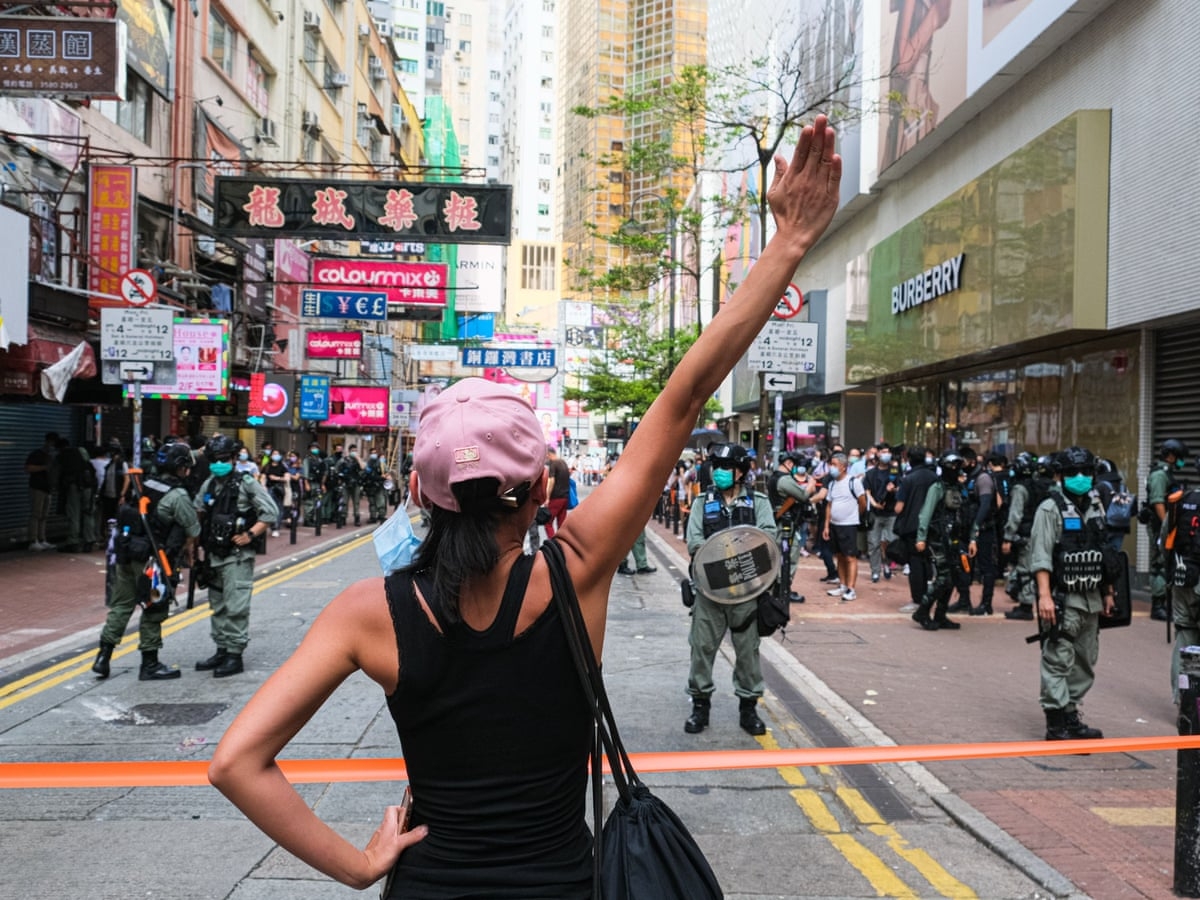 Three men and one woman aged between 16 and 21 were arrested on suspicion of organising and inciting secession (Photo: The Guardian)
Four Hong Kong student activists arrested under new security law
Three men and one woman aged between 16 and 21 were arrested on suspicion of organising and inciting secession, according to The Guardian.
"Our sources and investigation show that the group recently announced on social media to set up an organisation that advocates Hong Kong independence," Li Kwai-wah, an officer from a new national security unit within the Hong Kong police revealed, adding that computers, phones and documents were seized by officers and that all those arrested were students.
In a statement Student Localism, a group that used to advocate independence, said its former leader Tony Chung, 19, was among those arrested.
Two other former members were identified by local politicians and media.
Last month Student Localism announced it had disbanded as Beijing enacted its national security law, which outlaws secession, subversion, terrorism and colluding with foreign forces. It dismissed all its members and said only its overseas chapters would continue to operate.
However, Li said overseas activity could still be prosecuted.
The security law has sent a chill through Hong Kong, a semi-autonomous city supposedly guaranteed 50 years of freedoms and autonomy from Beijing under a "One Country, Two Systems" arrangement agreed ahead of the 1997 handover from Britain.
At least 15 people have now been arrested under the new law since it was enacted on 30 June.
Bill Gates: COVID testing is a complete waste if results come late
In an interview with CNBC on Tuesday, former Microsoft co-founder Bill Gates criticized testing efforts in the U.S. a complete waste if it took more than two days for test results to come back.
"You should not reimburse somebody for getting a test that takes more than 48 hours to get a result back," the billionaire said.
"You need to get back as soon as possible so that somebody can change their behavior — so that they're not infecting other people."
In general, the turnaround time for coronavirus tests was several days or even a week, according to some of leading lab diagnostics companies in the U.S. Even for priority patients including hospital patients and symptomatic health-care workers, the average time for results was more than two days.
The time delay has hampered the country's efforts to contain the spread of the coronavirus, no matter how many tests have been carried out, warned many health officials.
"You need to prioritize. You need to make sure that low-income communities that are most at risk, that they're getting those results back within 24 hours," Gates was quoted by CGTN as saying.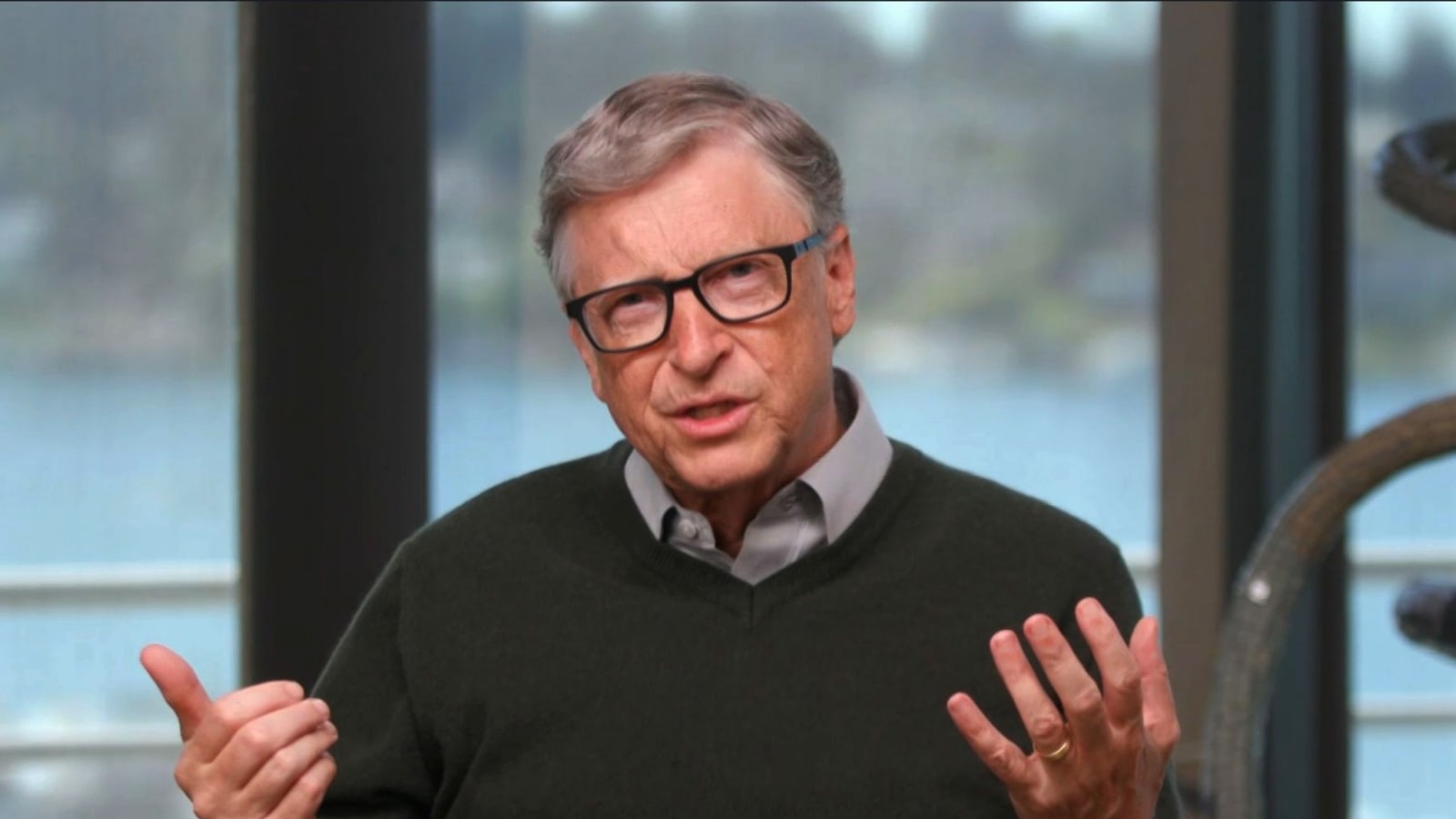 Bill Gates criticized testing efforts in the U.S. a complete waste if it took more than two days for test results to come back (Photo: CNBC)
Western Europe bracing itself for coming sizzling summer temperatures
As reported by Euronews, scorching temperatures are set to hit parts of Europe over the next few days.
Spain has issued a weather warning and said a heatwave could start from Thursday with temperatures predicted to rise to over 40℃ in the south and some central regions, according to Spain's public weather agency Aemet.
The Canary Islands and Asturias in northern Spain will be spared from the extreme heat, which Aemet said was due to the arrival of a mass of hot air from Africa
The rest of the peninsula is expected to see temperatures hover around 36-38ºC.
Meanwhile, as Portugal battles wildfires, the country has issued a fire alert for Monday and Tuesday due to the hot conditions.
Temperatures in Italy are also expected to be in the high 30s across the country this week and could reach 40ºC in the south.
In France, temperatures could reach up to 40ºC in the southwest from Thursday, according to the country's weather agency.
In the southeast, temperatures are expected to peak at 39 degrees, with slightly cooler temperatures expected elsewhere in the country.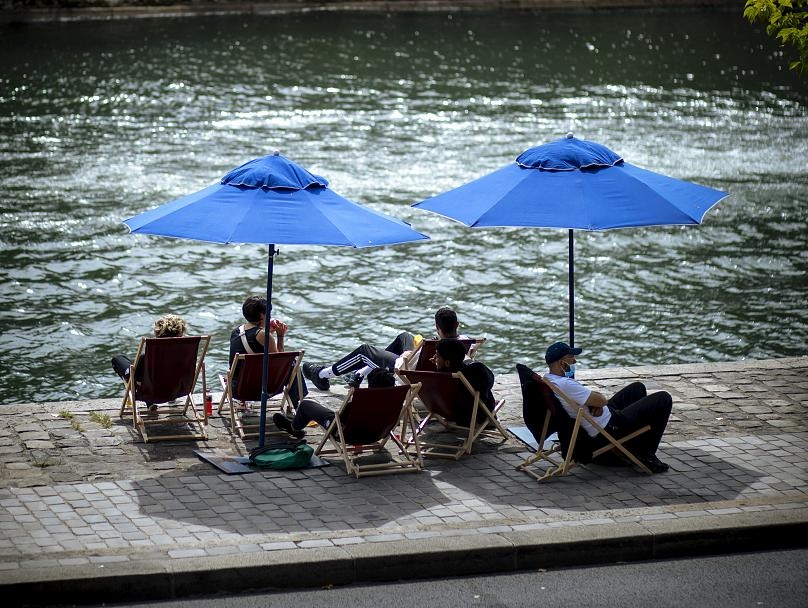 Scorching temperatures are set to hit parts of Europe over the next few days (Photo: Euro News)
Malik B., early member of The Root, dies at 47
Malik Abdul Baset, a rapper best known for his work with The Roots as Malik B., has died. He was 47, NPR reported.
His death was confirmed by The Roots' Questlove and Black Thought in a statement Wednesday, but no cause of death was provided.
"It is with heavy hearts and tearful eyes that we regretfully inform you of the passing of our beloved brother and long time Roots member Malik Abdul Baset," the statement reads. "May he be remembered for his devotion to Islam, His loving brotherhood and His innovation as one of the most gifted MCs of all time."
Malik B. first met Roots co-founders Ahmir Thompson and Tariq Trotter — before they were known better as Questlove and Black Thought, respectively — while attending Millersville University, in rural Pennsylvania, in the early '90s. By 1993, the group had self-released its debut album, Organix, and had begun to cultivate a reputation for finely honed live performances and a tireless schedule of touring.
Malik B.'s last album as a member of The Roots, Things Fall Apart, remains a high-water mark for the band and for the art of hip-hop, earning a Grammy for the Erykah Badu-featuring "You Got Me" and selling over 1 million in the U.S.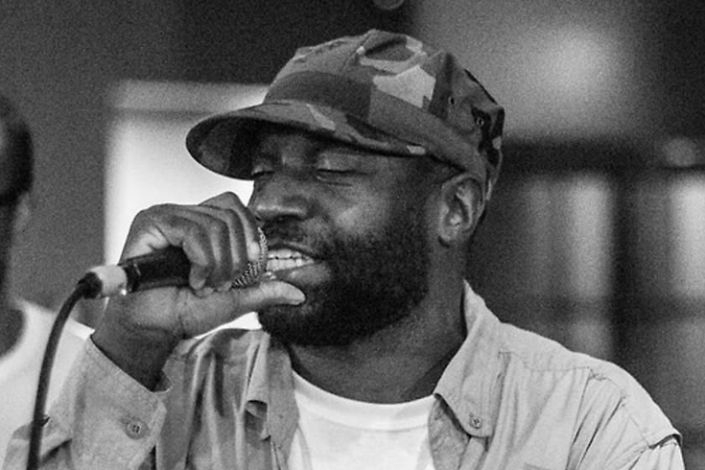 Malik Abdul Baset, a rapper best known for his work with The Roots as Malik B., has died (Photo: Yahoo News)
Jasmine Le