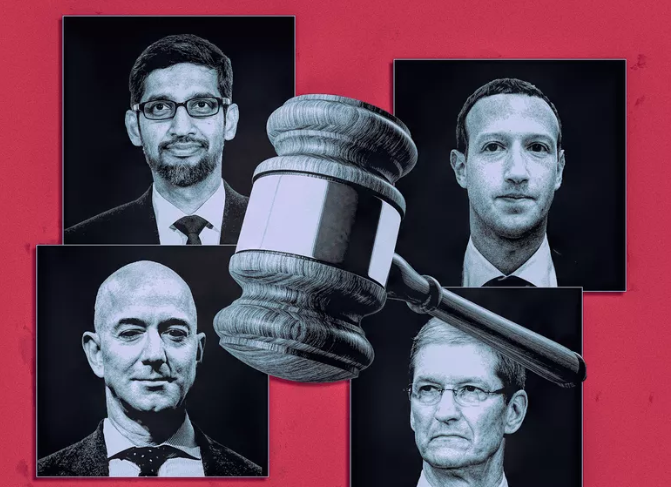 Lawmakers are set to face the chief executives of the tech industry's four most powerful players: Amazon, Apple, Facebook, and Google (Photo: The Verge)
Four tech giants going on trial for liability issues
On July 29th, lawmakers are set to face the chief executives of the tech industry's four most powerful players: Amazon, Apple, Facebook, and Google.
Since last June, House lawmakers have been engaged in a sweeping investigation into the tech sector, focusing on whether some of the most notable names in the industry have grown too big and powerful. Over the course of the last year, the antitrust panel of the House Judiciary Committee has led the investigation leading up to the final CEO showdown on Wednesday.
As reported by The Verge, the main purpose of Wednesday's hearing is for Zuckerberg, Pichai, Amazon's Jeff Bezos, and Apple's Tim Cook to address the evidentiary record the committee has already prepared over the last 13 months, an intimidating number of documents that no tech CEO has reckoned with since Microsoft's antitrust charges in the '90s.
At the end of this probe, the committee intends to publish a report in the coming months detailing how the executives' respective companies have avoided liability under current antitrust laws because those competition rules were never crafted with the tech industry's behaviors in mind.
The hearing may be particularly rough on Jeff Bezos, who is testifying before Congress for the first time. Amazon has been a chief target for tech antitrust scholars for years, and recent evidence has put it in a particularly shaky position, The Verge reported.
Apple, Facebook, and Google did not immediately respond to requests for comment. Amazon declined to comment.
Pompeo bars two former Venezuelan officials from traveling to United States
The United States on Tuesday imposed sanctions on two former officials of Venezuelan President Nicolas Maduro's government, barring them from traveling to the United States over accusations they were involved in significant corruption, Reuters reported.
U.S. Secretary of State Mike Pompeo said in a statement that the two former officials, including Luis Motta, who was sacked by Maduro as electricity minister last year after a series of blackouts, had accepted bribes and kickbacks in exchange for awarding "lucrative" supply equipment contracts for Venezuela's state power company, Corpoelec.
Pompeo also accused Motta and Eustiquio Jose Lugo Gomez, a former deputy minister of finance at the electricity ministry, of misappropriating public funds to enrich themselves.
Tuesday's action bars both former officials and their immediate family members from traveling to the United States.
"This designation reaffirms the U.S. commitment to combating corruption in Venezuela," Pompeo said.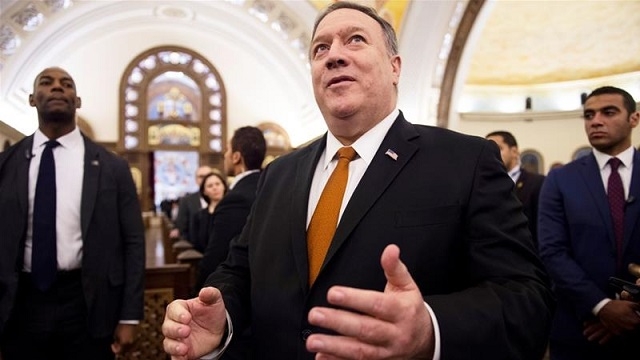 The United States on Tuesday imposed sanctions on two Venezuelan former officials from traveling to the US (Photo: First Post of India)
Belarus President tests positive for COVID-19
President Alexander Lukashenko told military officials that he had contracted and recovered from COVID-19, Belarusian BELTA news agency reported on Tuesday.
Accordingly, he said he was "asymptomatic" and working while infected with COVID-19.
"Today you are meeting a man who managed to survive the coronavirus on his feet. Doctors came to such a conclusion yesterday. Asymptomatic," Lukashenko said during a meeting with the military, adding that he continued to work while infected.
The claims come just a matter of days before presidential elections, DW reported.
Lukashenko has been president of Belarus, a former Soviet republic that remains a close ally of Russia, for a quarter of a century and is now seeking a sixth consecutive term in upcoming elections on August 9.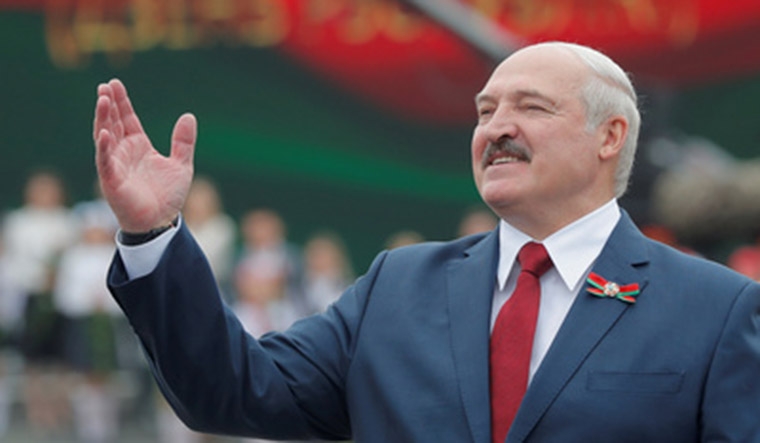 President Alexander Lukashenko (Photo: The Week)
Five social media influencers sentenced to jail in Egypt over 'indecent' TikTok videos
An Egyptian court on Monday sentenced five young social media influencers to two years in prison each for posting "indecent videos" on the video-sharing app TikTok, promoting immorality and "violating public morals", New York Post reported.
Haneen Hossam, a 20-year-old Cairo University student who has about one million followers on TikTok and Instagram, was arrested in April after posting a clip explaining how girls could earn money by working with her to broadcast videos. Authorities interpreted her videos as promotion for young women to sell sex online.
Meanwhile, Mowada al-Adham was arrested in May after she posted satirical videos on TikTok and Instagram, where she has at least two million followers.
The three other women were charged with helping Hossam and Al-Adham manage their social media accounts.
The sentences, which can still be appealed, also included a $19,000 fine for each of the women.
Egypt, a conservative Muslim nation, has been cracking down on female singers and dancers over online content it deems too suggestive.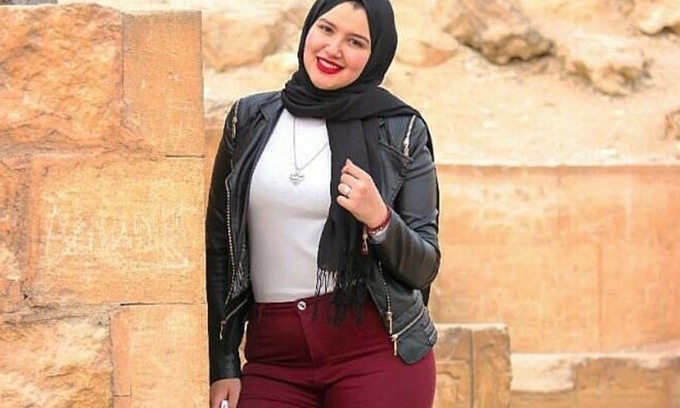 Haneen Hossam was arrested in April after posting a clip explaining how girls could earn money by working with her to broadcast videos (Photo: Twitter)
Uncertainty pushes gold price to record, over $1,930 per oz
The price of gold surged to a record above $1,934 per ounce on Monday as investors moved money into an asset seen as a safe haven amid jitters about U.S.-Chinese tension and the recovery from the coronavirus pandemic.
It added 2% percent after breaking its 2011 record high price on Friday, when it closed at $1,897.50 on the New York Mercantile Exchange, according to Click 2 Houston.
As of 8:35 GMT on Monday, it was at $1,934.60 per ounce and had traded as high as $1,938 per ounce.
Prices of gold and silver have jumped as rising infection numbers and job losses in the United States and some other economies fuel concern the recovery from the virus and the worst global downturn since the 1930s might be faltering.
Precious metals, along with bonds, often are seen as stores of value when financial markets decline. Forecasters watch their prices as an indicator of how investors see the economic future.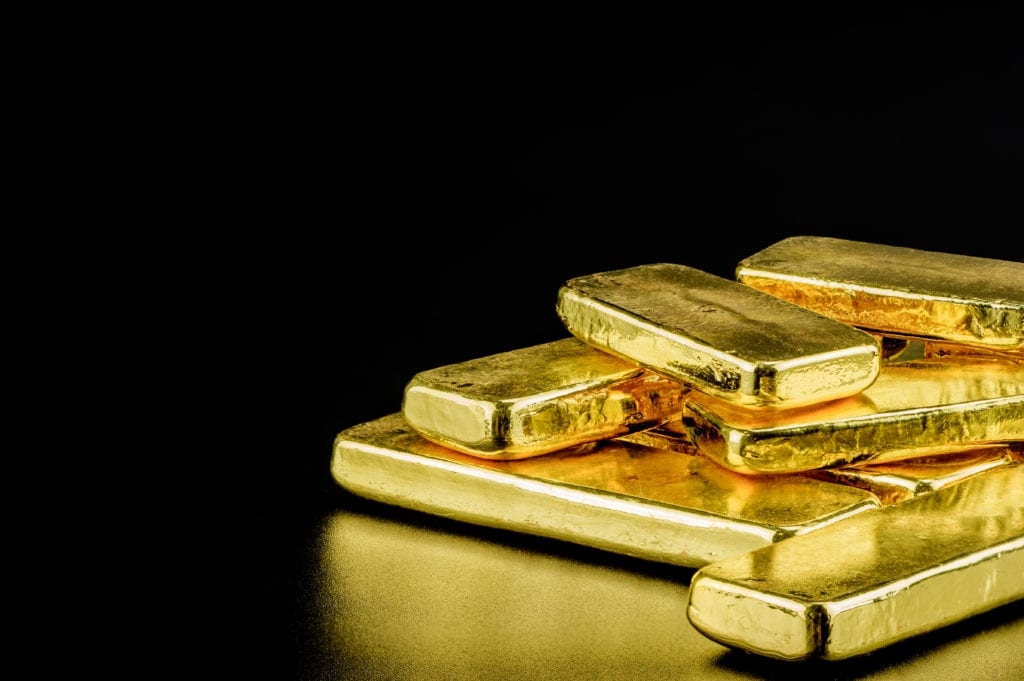 Uncertainty pushes gold price to record, over $1,930 per oz (Photo: Oil City News)
Jasmine Le