World News today, July 26: South China Sea is still heat up with US-China responses
World breaking news today July 26: US Secretary of State Mike Pompeo said that the South China Sea is not Beijing's maritime empire. Meanwhile, US's record number of eyes in the skies off China coast, North Korea's first suspected COVID-19 case, Hurricane Hanna in Texas and oil price also make headlines today.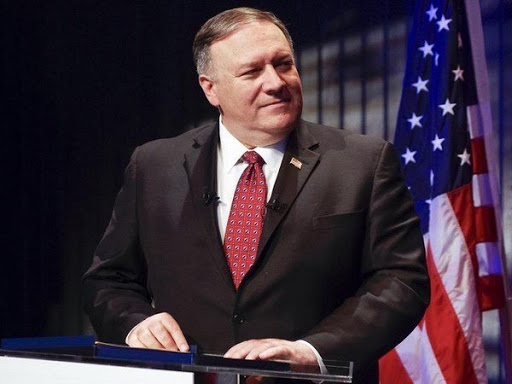 United States Secretary of State Mike Pompeo said that the South China Sea is not Beijing's maritime empire (Photo: Newsmobile)
South China Sea is not China's maritime empire, says Mike Pompeo
In a fresh salvo at China, United States Secretary of State Mike Pompeo said that the South China Sea is not Beijing's maritime empire. He further said that if Beijing violates international law and free nations do nothing then history shows that CCP will simply take more territory, according to Times Now News.
United States' policy is crystal clear. South China Sea disputes must be resolved through international law, said the US Secretary of State.
Pompeo's statement comes after Australia backing the United States declared Beijing territorial claims in the South China Sea as illegal.
In a letter to the United Nations, Australia's permanent mission rejected the CCP's claim to disputed islands calling them "inconsistent" with international law, reported ABC News.
"The Australian government rejects any claims by China that are inconsistent with the 1982 United Nations Convention on the Law of the Sea (UNCLOS), in particular, maritime claims that do not adhere to its rules on baselines, maritime zones and classification of features," the document states.
China claims nearly 90 percent of the South China Sea as its sovereign territory.
Earlier the US officially dismissed China's claims to offshore resources across most of the South China Sea calling Beijing's bullying tactics to control the region as "completely unlawful."
US puts record number of eyes in the skies off China coast in July
The United States has ramped up its aerial reconnaissance of the Chinese coast and the South China Sea to record levels, SCMP reported.
In the past week alone, US air force E-8C surveillance planes were spotted closer than 100 nautical miles to the southeast coast of Guangdong province on four separate occasions, the South China Sea Strategic Situation Probing Initiative (SCSPI) said.
On Thursday, the think tank released a scratchy audio recording of what appeared to be a warning from the Chinese navy to a US military plane to change course or be intercepted. SCSPI said the audio had been captured by a radio amateur that morning. It remains unclear which aircraft was involved but it was said to be flying close to the southern Chinese coast, north of the Taiwan Strait. It is unknown whether any subsequent aerial encounter took place.
SCSPI said its statistics showed flights by US planes to about 50 to 60 nautical miles off the mainland were "frequent". A record of 50 sorties – flying from nearby US land bases to the South China Sea – was set in the first three weeks of July, coinciding with separate Chinese and US military exercises in the area.
On peak days, SCSPI said it had counted as many as eight US aircraft, including types P-8A EP-3E, RC-135W and KC-135. One such peak occurred on July 3, as aircraft carriers USS Ronald Reagan and USS Nimitz, along with their respective strike groups, entered the region.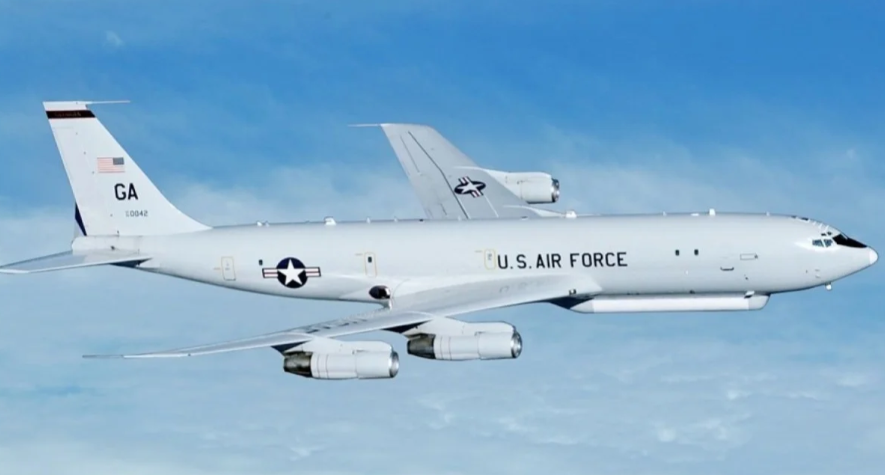 American E-8C surveillance planes have made multiple flights close to the Chinese coast in the past week (Photo: Handout)
North Korea locks down city over first Covid-19 suspected case
North Korean authorities have imposed a lockdown on the border city of Kaesong after discovering what they called the country's first suspected case of the novel coronavirus, NDTV reported.
Leader Kim Jong Un convened an emergency politburo meeting on Saturday to implement a "maximum emergency system and issue a top-class alert" to contain the virus.
If confirmed, it would be the first officially recognised COVID-19 case in the North where medical infrastructure is seen as woefully inadequate for dealing with any epidemic.
The suspected patient was found in Kaesong City, which borders the South, and "was put under strict quarantine", as would anybody who had come in close contact.
It was a "dangerous situation... that may lead to a deadly and destructive disaster", KCNA said.
Earlier this month Kim warned against any "hasty" relaxation of anti-coronavirus measures, indicating the country will keep its borders closed for the foreseeable future.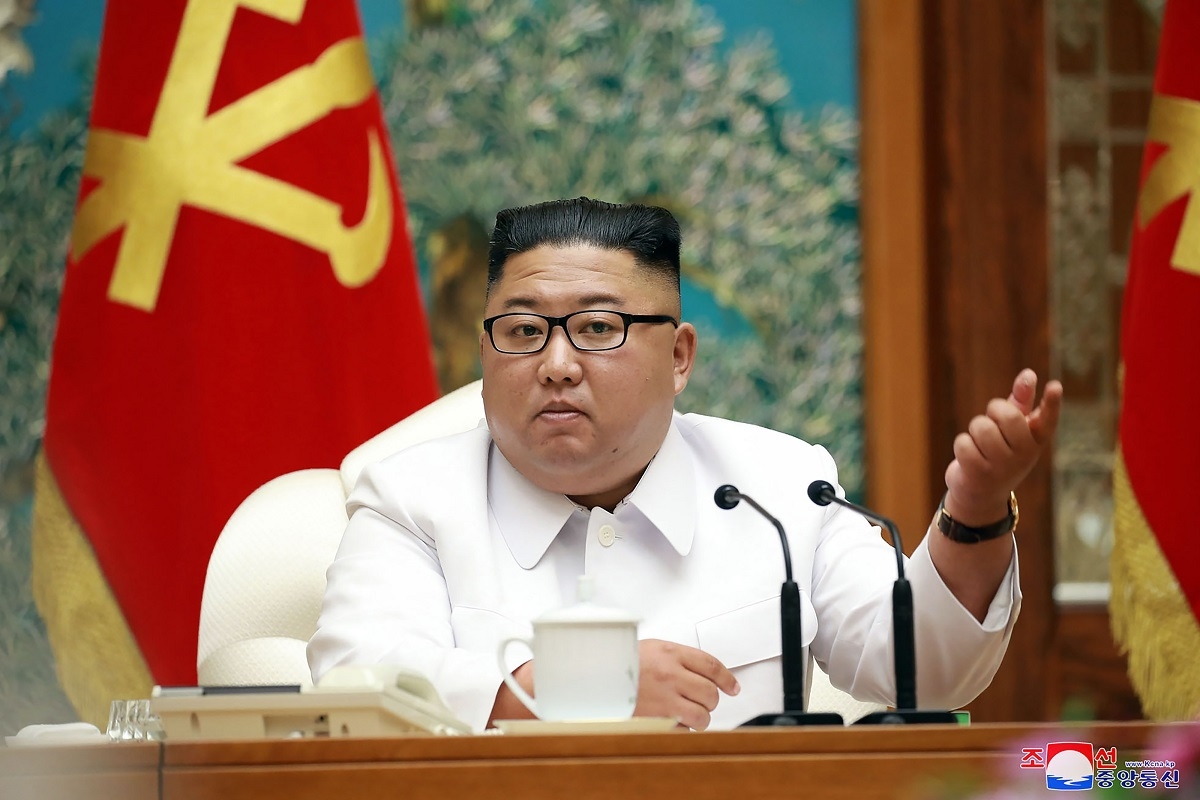 North Korean authorities have imposed a lockdown on the border city of Kaesong after discovering what they called the country's first suspected of COVID-19 (Photo: The Statesman)
Hurricane Hanna batters southern Texas
Hurricane Hanna has made landfall in southern Texas, with US officials warning of life-threatening storm surge, strong winds and heavy rains, BBC reported.
Governor Greg Abbott issued a disaster declaration for 32 counties, saying the coronavirus outbreak would complicate the work of the emergencies services.
Hanna made landfall on Padre Island on Saturday, and is now battering the area between Corpus Christi and Brownsville. With winds up to 90mph (145km/h), the storm was tearing roofs off homes.
Hanna was a Category One hurricane, the lowest level on the five-step Saffir-Simpson scale.
The National Hurricane Center (NHC) warned that a "life-threatening storm surge will continue along portions of the Texas coast from Port Mansfield to Sargent".
It urged local residents to follow advice given by the emergencies services.
The storm is expected to mostly skirt the Houston region, the Houston Chronicle reports.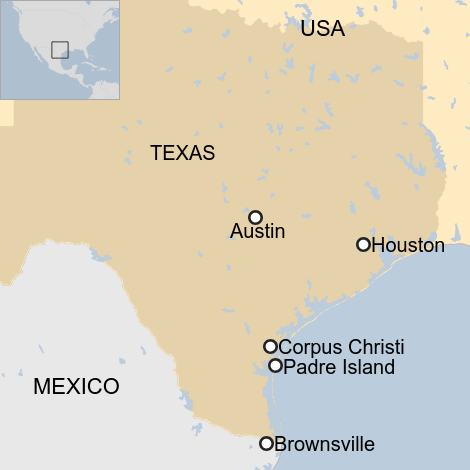 (Photo: BBC)
Rystad's New Oil Demand Scenario Banks On Second Wave COVID-19
Rystad Energy is now changing its base-case scenario for oil demand, banking on a second wave of Covid-19.
The new assumption for the base case now incorporates a mild second wave of the coronavirus, which will stall the global oil demand recovery. While Europe reopens parts of its economy, triggering an increase in oil demand, increases in the number of coronavirus cases in other large oil consumers, including the United States, Brazil, and India will offset those European increases, according to Rystad.
Rystad also added a worst-case scenario—one that sees oil demand to be 3.7 million bpd lower for the remainder of 2020, compared to the above base-case scenario, if full lockdowns are reimplemented globally due to increases in the coronavirus.
Rystad now sees its base case calling for oil demand to stay flat through October, before inching slowly up thereafter—but more slowly than Rystad had previously predicted.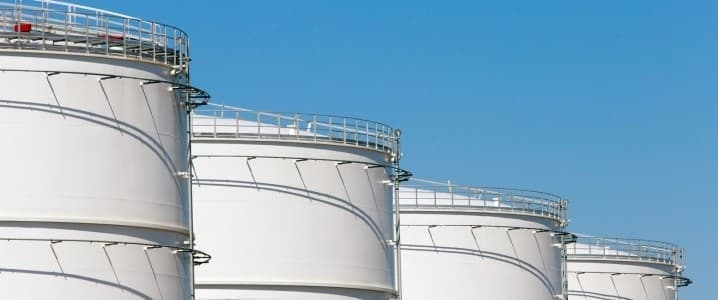 (Photo: Oil Price)
For July, Rystad now expects oil demand to average 90.2 million bpd; 90.6 million bpd in August, September, and October; 93 million bpd in November, and 94.7 million bpd in December. This compares to oil demand of more than 99 million bpd last year.
But Rystad's predictions don't just have oil demand snapping back immediately after 2020 either. According to Rystad, this second coronavirus wave will last through February 2021.
Annualized, Rystad now sees full-year 2020 oil demand averaging 89.7 million bpd, with 2021 oil demand averaging 97.1 million bpd—still under the 2019 average. In fact, Rystad does not see oil demand snapping back until the end of 2022, when it sees aviation activity as fully recovered, Oil Price reported.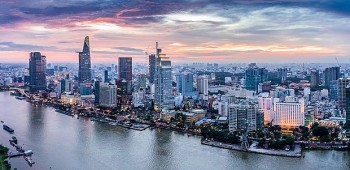 Economy
Japanese investors have been interested in the property market in Vietnam.