President-elect Joe Biden has asked Anthony Fauci to serve as Biden's chief medical adviser and on the COVID-19 team (Photo: US News and World Report)
Biden says he has asked Fauci to stay on and join COVID-19 team
President-elect Joe Biden has asked top U.S. infectious disease expert Anthony Fauci to continue in his job and serve as Biden's chief medical adviser and on the COVID-19 team after Biden takes office on Jan. 20, Biden said on Thursday.
Fauci, the director of the National Institute of Allergy and Infectious Diseases, spoke to Biden and his team preparing to deal with the virus on Thursday, Biden said in an interview with CNN.
"I asked him to stay on in the exact same role as he's had for the past several presidents, and I asked him to be a chief medical adviser for me as well and be part of the COVID team," said Biden.
Biden also said he would get the COVID-19 vaccine when Fauci says it is safe and would be happy to take it publicly.
Despite news that vaccines against the virus may begin to be distributed in the coming weeks, the U.S. is experiencing a new surge in hospitalizations and deaths. The daily death toll reached its second-highest of the pandemic on Wednesday with 2,811 lives lost, according to a Reuters tally.
Biden told CNN that once in office he would issue a standing order that Americans must wear masks in federal buildings and on interstate transportation such as airplanes and buses, as reported by Reuters.
COVID-19 vaccine will be free of charge in France
After the vaccination of an initial 1 million people in January an additional 14 million at high risk for coronavirus infection will be inoculated beginning in February.
Castex said the vaccination campaign would begin in a matter of weeks, pending regulatory approval by the European Medicines Agency. The inoculation programme would be staggered over three categories of people, he said, commencing with the most vulnerable in nursing homes in January.
"The vaccination will be free for all," Castex told a press conference.
France will ensure free Covid-19 vaccinations for all who are in its social security system and has earmarked €1.5 billion of next year's social security budget to cover the cost.
After the vaccination of an initial 1 million people in January an additional 14 million at high risk for coronavirus infection will be inoculated beginning in February.
France has ordered some 200 million doses from different pharmaceutical companies developing vaccines, Castex said, enough to inoculate 100 million people – more than France's population of just over 66 million.
The Covid-19 vaccination will be voluntary in France. Castex assured citizens the approved vaccines would be safe.
Even after the trials, several months would be needed to know if a vaccine was successful in halting transmission, AFP and Reuters reported.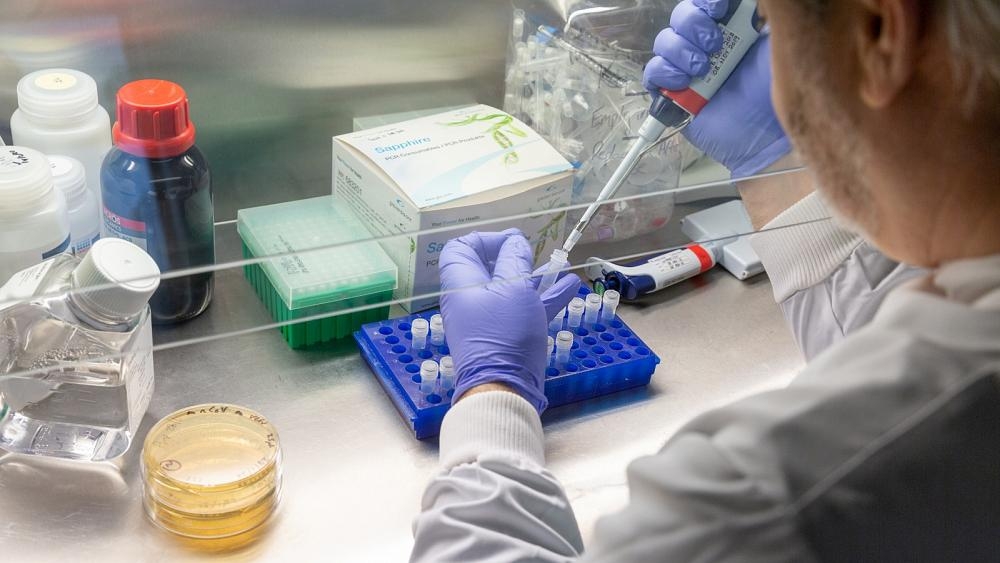 (Photo: EuroNews)
Nearly 2,800 soldiers killed in Karabakh fighting
Azerbaijan has said nearly 2,800 of its soldiers were killed during its conflict with Armenian forces over Nagorno-Karabakh and adjacent districts, with more than 100 of its troops were still missing, according to TRT World.
The Defence Ministry in Baku said in a statement on Thursday that "2,783 servicemen of the Azerbaijani armed forces were killed in the patriotic war," adding that 100 more soldiers were missing.
Yerevan had earlier announced that 2,317 Armenian troops died during the conflict. The fighting also killed at least 93 Azerbaijani and 50 Armenian civilians.
Nagorno-Karabakh lies within Azerbaijan but has been under the control of ethnic Armenian forces backed by Armenia since a separatist war there ended in 1994. That war left Nagorno-Karabakh itself and substantial surrounding territory in Armenian hands.
The Moscow-brokered peace agreement saw the return to Azerbaijan of a significant part of Nagorno-Karabakh and also required Armenia to hand over all of the regions it held outside the separatist territory. Azerbaijan completed reclaiming those territories on Tuesday when it took over the Lachin region located between Nagorno-Karabakh and Armenia.
Russia deployed nearly 2,000 peacekeepers for a period of at least five years to monitor the deal and facilitate the return of refugees. The Russian troops also will ensure safe transit between Nagorno-Karabakh and Armenia across the Lachin region, according to AP.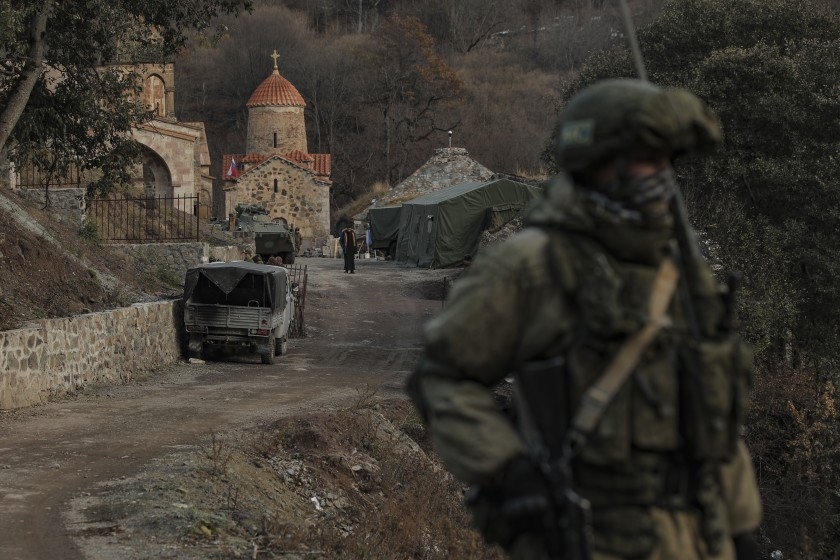 Azerbaijan has said nearly 2,800 of its soldiers were killed during its conflict with Armenian forces (Photo: LA Times)
Gold price forecast – gold markets rally but gives back early gains
The gold markets rallied a bit on Thursday but gave back the gains as we may be slightly overstretch. Nonetheless, we have made a significant bounce.
Gold markets have rallied initially during the trading session on Thursday but gave back the gains to form a less than desirable candlestick. Nonetheless, we have seen a massive bounce as of lately, as earlier this week we had recaptured the $1800 level.
The 200 day EMA which sits right in the middle of the candlestick from the Tuesday session should be thought of as a longer-term indicator that a lot of people will be paying attention to. Looking at the chart, I think it is only a matter of time before buyers would come back in on a pullback, especially as the Federal Reserve is going to continue to loosen monetary policy for the foreseeable future, so that should put upward pressure on precious metals in general, FX Empire reported.
Ultimately, I have no interest in shorting gold, at least not at this point so I think that short-term pullbacks probably offer value. At this point, I think that the 50 day EMA above is going to be a target, perhaps even the $1900 level. If we can break above that, then the gold market can continue to go much higher.
While the market has seen a lot of selling over the last couple of months it has been very orderly, so that does suggest that there is still a lot of buyers underneath as there has not exactly been much of a "panic" in this market. All things being equal, I believe that we continue to go higher, so short-term pullbacks should continue to attract people who are trying to get involved in the market for the longer-term move.
Jasmine Le