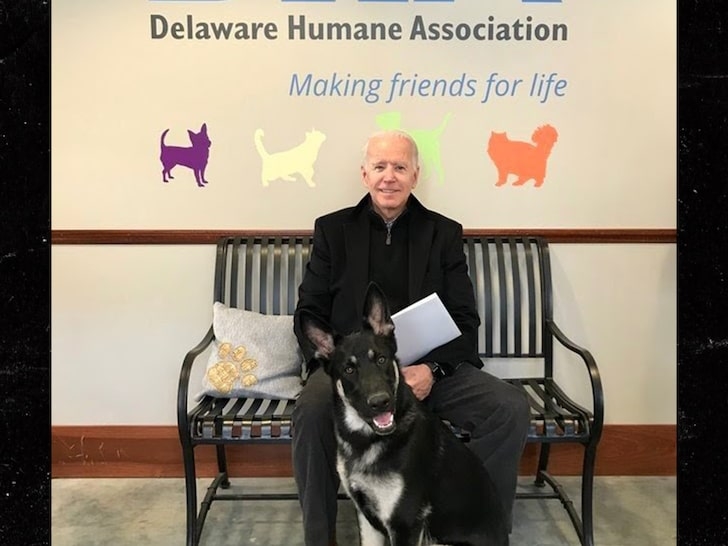 Joe Biden has sprained his ankle after slipping while playing with his dog (Photo: TMZ)
Joe Biden sprained his ankle after slipping
American president-elect Joe Biden has sprained his ankle after slipping while playing with his dog, according to his doctor.
In a brief statement, Biden's office said the incident happened on Saturday and that the 78-year-old was being examined by a bone specialist on Sunday "out of an abundance of caution", as reported by Guardian.
Biden later visited an orthopaedic specialist in Newark, Delaware. According to a statement from his doctor, Kevin O'Connor, Biden sustained a sprain of his right foot and while "initial X-rays are reassuring that there is no obvious fracture," he'll be world a CT scan for further review.
Reporters travelling with him were held on a bus and could not see him enter the building.
Biden will be the oldest person to assume the American presidency when he is sworn in next year and his health is likely to be watched closely by allies and opponents alike.
Biden was playing with Major, one of his family's two German shepherds – expected to become the first rescue dog to live in the White House.
Biden and his wife, Jill, adopted Major in 2018, having acquired their first dog, Champ, after the 2008 election. The Bidens have said they will be bringing their dogs to the White House and also plan to get a cat.
Biden has frequently dismissed questions about his age on the campaign trail. He released a doctor's report in December that disclosed he takes statin tablets to keep his cholesterol at healthy levels, but his doctor described him as "healthy, vigorous" and "fit to successfully execute the duties of the presidency".
Pa. State Sen. Doug Mastriano tests positive for COVID-19
A Pennsylvania state senator abruptly left a West Wing meeting with President Donald Trump after being informed he had tested positive for the coronavirus, a person with direct knowledge of the meeting told The Associated Press on Sunday
Republican state Sen. Doug Mastriano (R., Franklin) had gone to the White House last Wednesday with like-minded Republican state lawmakers shortly after a four-hour-plus public meeting that Mastriano helped host in Gettysburg — maskless — to discuss efforts to overturn president-elect Joe Biden's victory in the state, according to Philadelphia Inquirer.
Trump told Mastriano that White House medical personnel would take care of him, his son and his son's friend, who were also there for the Oval Office meeting and tested positive. The meeting continued after Mastriano and the others left, the person said.
The person spoke on the condition of anonymity to discuss the private session because the matter is politically sensitive.
Trump told Mastriano that White House medical personnel would take care of him, his son and his son's friend, who were also there for the Oval Office meeting and tested positive. The meeting continued after Mastriano and the others left, the person said.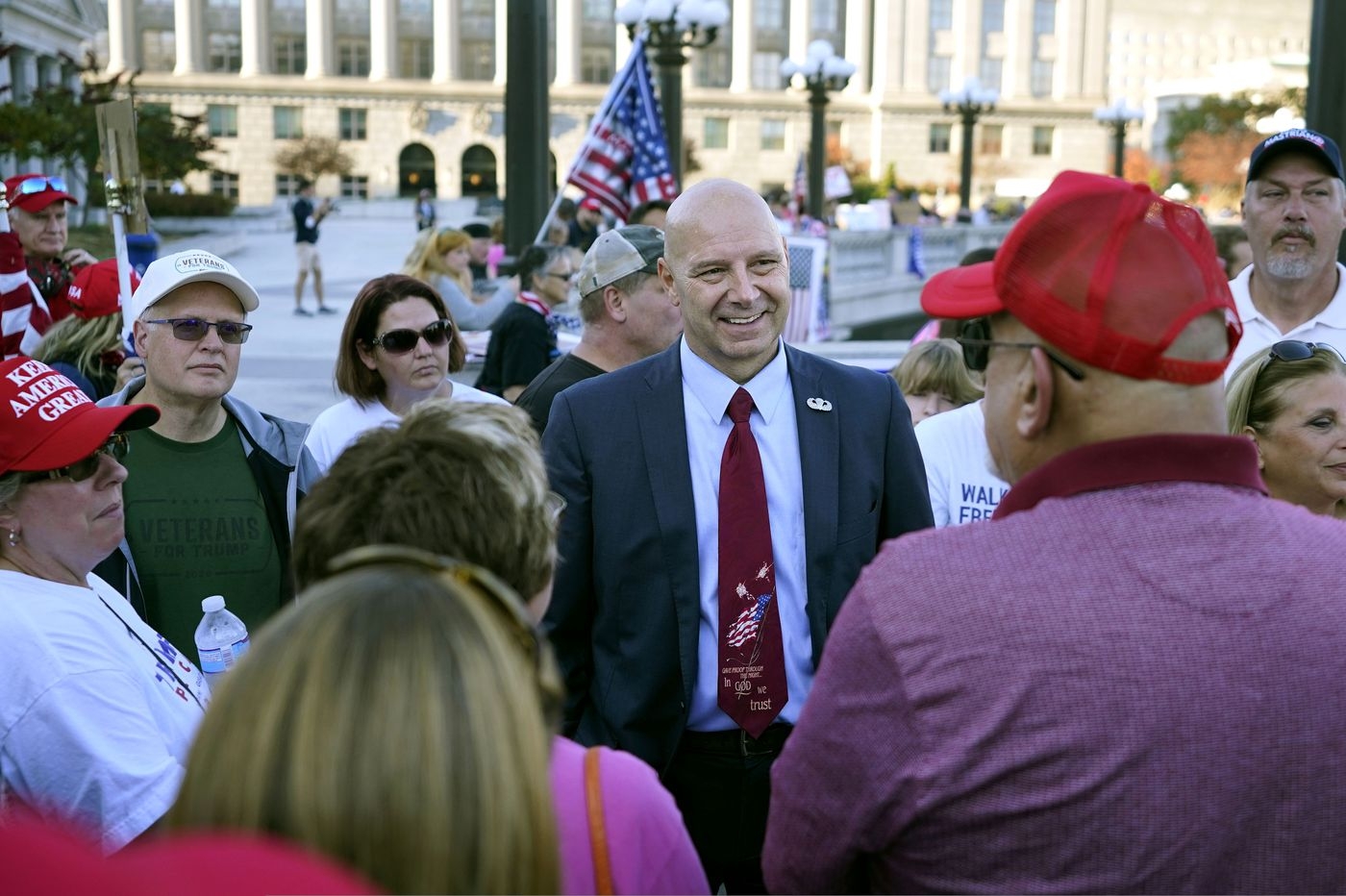 Republican state Sen. Doug Mastriano (Photo: Philadelphia Inquirer)
Thai protesters march to barracks against king's military power
Thousands of anti-government Thai protesters marched to an army barracks on Sunday to challenge King Maha Vajiralongkorn's personal control over some army units. It was the latest act of defiance against the king by protesters who have broken taboos by criticising the monarchy. The Thai constitution says the monarchy must be revered and laws ban insulting the institution.
Protesters, many carrying inflatable ducks which have become a protest mascot, stopped at the gates of the 11th Infantry Regiment, part of the King's Guard that played a role in the suppression of anti-establishment protests in 2010.
Lines of riot police blocked protesters at the gate.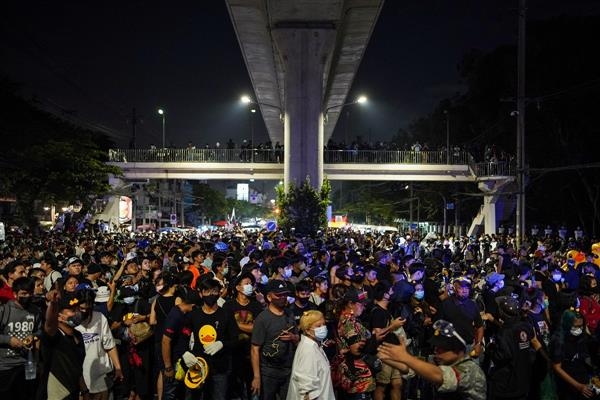 (Photo: The Tribune India)
The Royal Palace has made no comment since protests began, but the king hmself said recently that protesters are loved "all the same" despite their actions.
The Foreign Ministry said in a statement that Thailand adhered to the rule of law and the right to freedom of speech must stay within those boundaries.
The prime minister has dismissed demands that he quit and rejected accusations that he engineered last year's election to retain power after taking office in 2014.
Video shared on social media showed soldiers taking down a giant picture of the king and queen at the entrance to the barracks before the protest, Reuters reported.
Gold price forecast – gold markets break 200 day EMA
Gold markets have broken down on Friday and what would have been thin volume, but it is worth noting that we are below the 200 day EMA, a negative sign.
Gold markets have broken down significantly during the trading session on Friday, as we have sliced through the 200 day EMA. At this point, the market looks as if it does want to try to rally a bit, and it may be worth paying attention to if we can break above the top of the candlestick for Friday. If we do, that would be a complete repudiation of the attempt to break down and it is likely that we could go higher. On the other hand, if we were to break down below the bottom of the candlestick for the trading session on Friday, that would be very negative and perhaps in this market looking towards the $1750 level.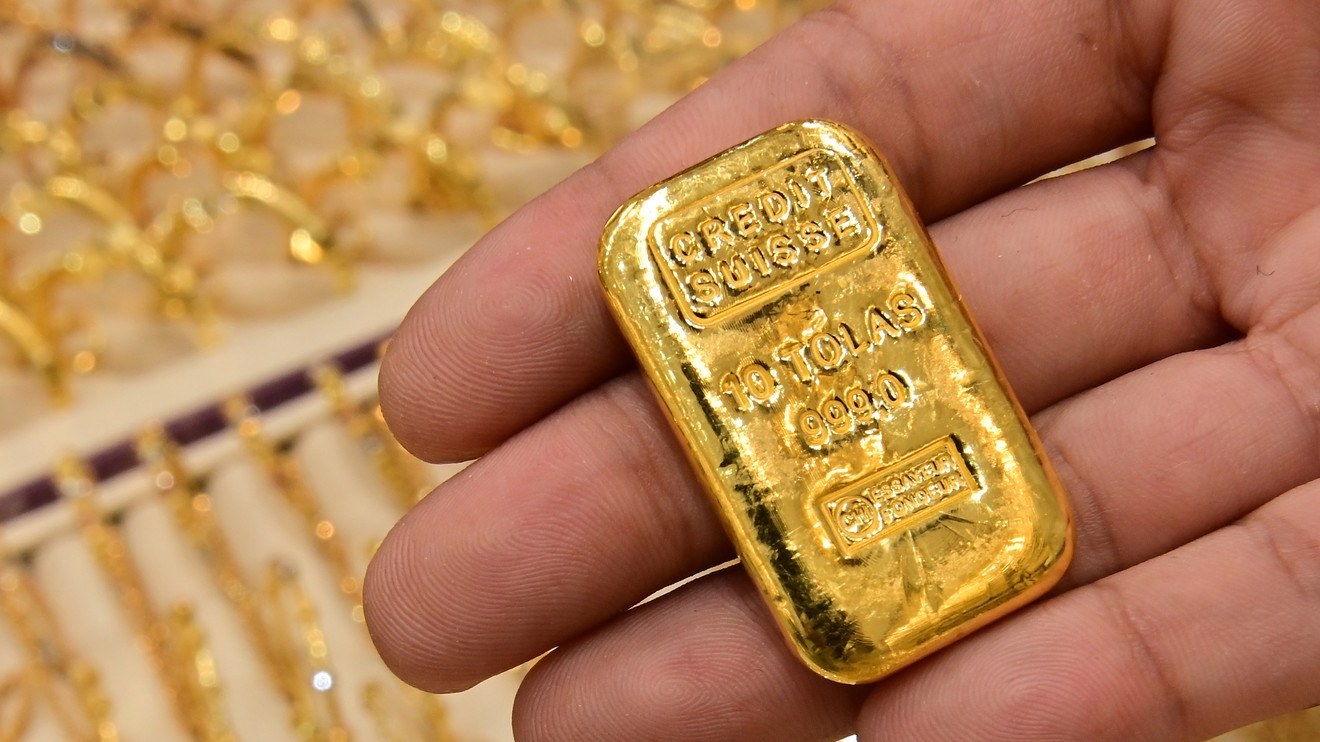 (Photo: Marketwatch)
Underneath there, the next support level would be the large, round, psychologically significant figure of $1700, and so on. I do believe that gold has a longer-term uptrend just waiting to happen again, due to the central bank liquidity measures but right now it is obvious that the "risk on rally" has people jumping out of the safety trade when it comes to gold.
Sooner or later, if the US dollar breaks down then we could see gold turnaround, but we are on the precipice of making a bigger decision. I think we do see a lot of noise at this point, so I am not looking to jump in and start shorting, but it would take notice of the broke above the highs of the day. Pay close attention to the US Dollar Index, it could give you a bit of a heads up, FX Empire reported.
Jasmine Le