Appeals court rejects Trump challenge of Pennsylvania race
President Donald Trump's legal team suffered yet another defeat in court Friday as a federal appeals court in Philadelphia roundly rejected the campaign's latest effort to challenge the state's election results, AP reported.
Trump's lawyers vowed to appeal to the Supreme Court despite the judges' assessment that the "campaign's claims have no merit."
The case had been argued last week in a lower court by Trump lawyer Rudy Giuliani, who insisted during five hours of oral arguments that the 2020 presidential election had been marred by widespread fraud in Pennsylvania. However, Giuliani failed to offer any tangible proof of that in court.
U.S. District Judge Matthew Brann, another Republican, had said the campaign's error-filled complaint, "like Frankenstein's Monster, has been haphazardly stitched together" and denied Giuliani the right to amend it for a second time.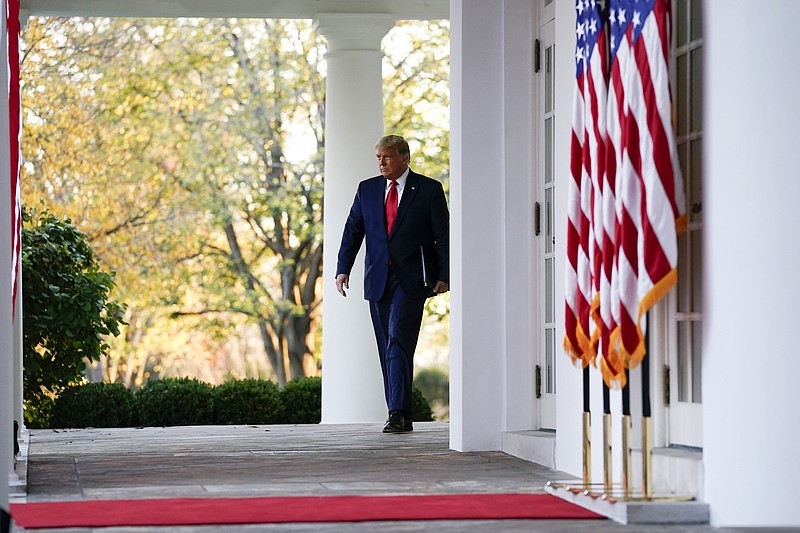 A federal appeals court in Philadelphia roundly rejected the campaign's latest effort to challenge the state's election results (Photo: KPBS)
The 3rd U.S. Circuit Court of Appeals called any revisions "futile." Chief Judge D. Brooks Smith and Judge Michael Chagares were on the panel with Bibas, a former University of Pennsylvania law professor. Trump's sister, Judge Maryanne Trump Barry, sat on the court for 20 years, retiring in 2019.
In fact, Pennsylvania officials had announced Tuesday that they had certified their vote count for President-elect Joe Biden, who defeated Trump by more than 80,000 votes in the state. Nationally, Biden and running mate Kamala Harris garnered nearly 80 million votes, a record in U.S. presidential elections.
Trump has said he hopes the Supreme Court will intervene in the race as it did in 2000, when its decision to stop the recount in Florida gave the election to Republican George W. Bush. On Nov. 5, as the vote count continued, Trump posted a tweet saying the "U.S. Supreme Court should decide!"
In the case at hand, the Trump campaign asked to disenfranchise the state's 6.8 million voters or at least "cherry-pick" the 1.5 million who voted by mail in Philadelphia, Pittsburgh and other Democratic-leaning areas, the appeals court said.
On Thursday, Trump said the Nov. 3 election was still far from over. Yet he said for the first time he would leave the White House on Jan. 20 if the Electoral College formalizes Biden's win.
All 50 states must certify their results before the Electoral College meets on Dec. 14, and any challenge to the results must be resolved by Dec. 8. Biden won both the Electoral College and popular vote by wide margins.
China to charge 12 Hong Kong locals who were caught fleeing
China will be charging 12 people from Hong Kong who were caught trying to flee the city in a speedboat. The 12 people were detained more than three months ago.
The officials announced on Friday that the "investigation of 12 Hong Kong people who were found unlawfully crossing the border has ended."
Accused are 11 men and one woman who were captured by a Chinese coastguard on August 23. The youngest of the convicted men is 16.
They are being charged with illegally crossing and organising an illicit border crossing. If proven guilty, the 12 accused could face a jail time for seven years, the mainland authorities said.
The arrest of the 12 locals had led to various anti-government protests in Hong Kong, which has resulted in various clashes between the locals and the police. The 12 have also faced charges for anti-government protests, which also included violation of a contentious national security law that China imposed in June.
The concern rose when the detainees were kept away from any virtual attendance too and were not allowed to connect to family, friends and lawyers for a very long time.
Authorities have denied family and lawyers access to the 12, insisting they be represented by officially appointed lawyers, according to WION.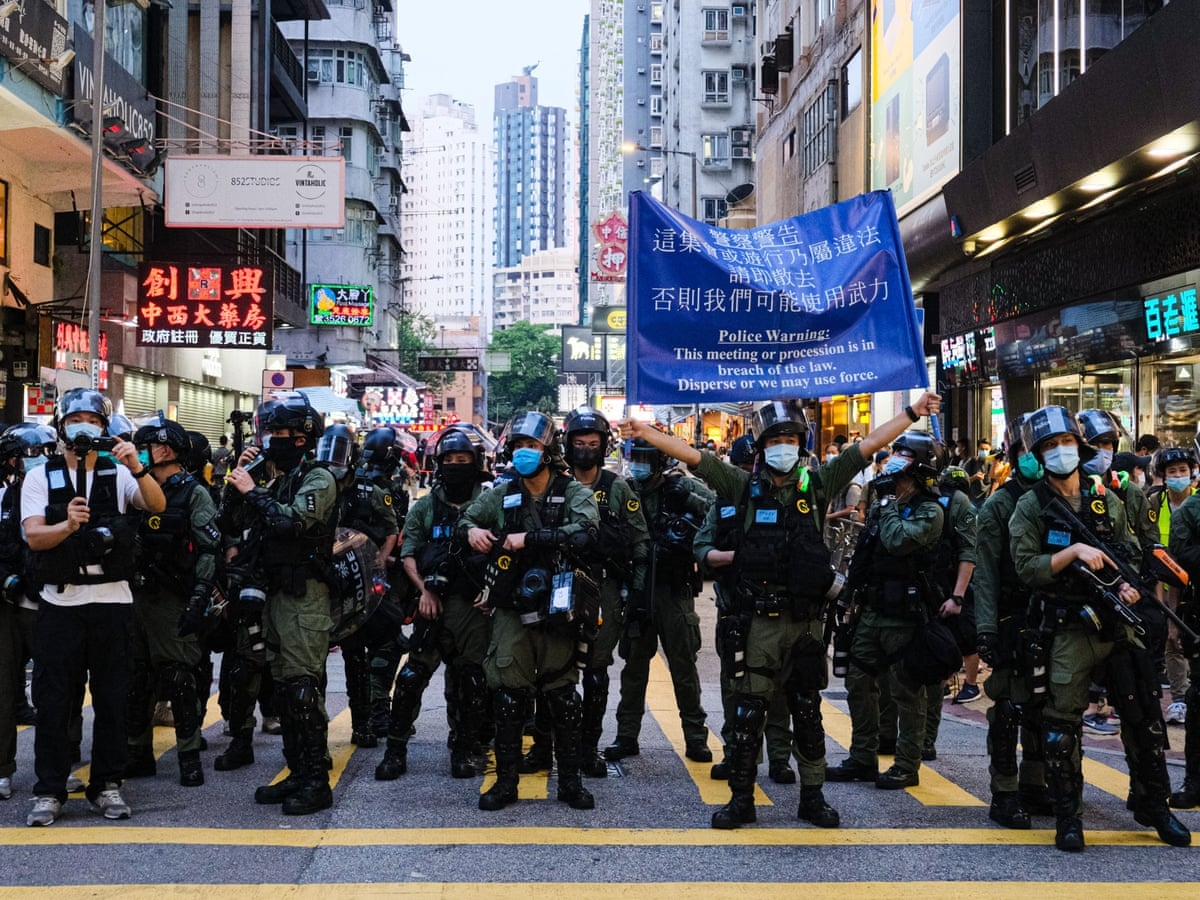 China will be charging 12 people from Hong Kong who were caught trying to flee the city in a speedboat (Photo: Guardian)
Trump mocked for giving speech at little table
For a US president obsessed by size – his hands, his wealth, his crowds – Donald Trump made something of a bold U-turn on Thursday night by addressing the country from a desk seemingly designed for a leprechaun.
Trump said on Thursday he would leave the White House if the electoral college votes for the Democratic president-elect, Joe Biden – the closest he has come to admitting defeat – but his furniture stole the limelight.
While he harangued reporters and repeated unfounded allegations of electoral fraud, the internet zeroed in on his unusually small desk. Some called it symbolic of Trump's diminished stature, some wondered if it was photoshopped (it wasn't), most just laughed.
The actor Mark Hamill tweeted: "Maybe if you behave yourself, stop lying to undermine a fair election & start thinking of what's good for the country instead of whining about how unfairly you are treated, you'll be invited to sit at the big boy's table."
The hashtag #DiaperDon swiftly trended on Twitter, with people mocking the president as an infant banished to the children's table for Thanksgiving.
"Thought this pic was photoshopped, but nope, just hilariously symbolic! Mini desk. Tiny hands. Infinitesimally small soul," tweeted Adam Lasnik.
Trump later sent a blizzard of tweets accusing the media of misreporting his comments and Twitter of making up "negative stuff" for its trending section.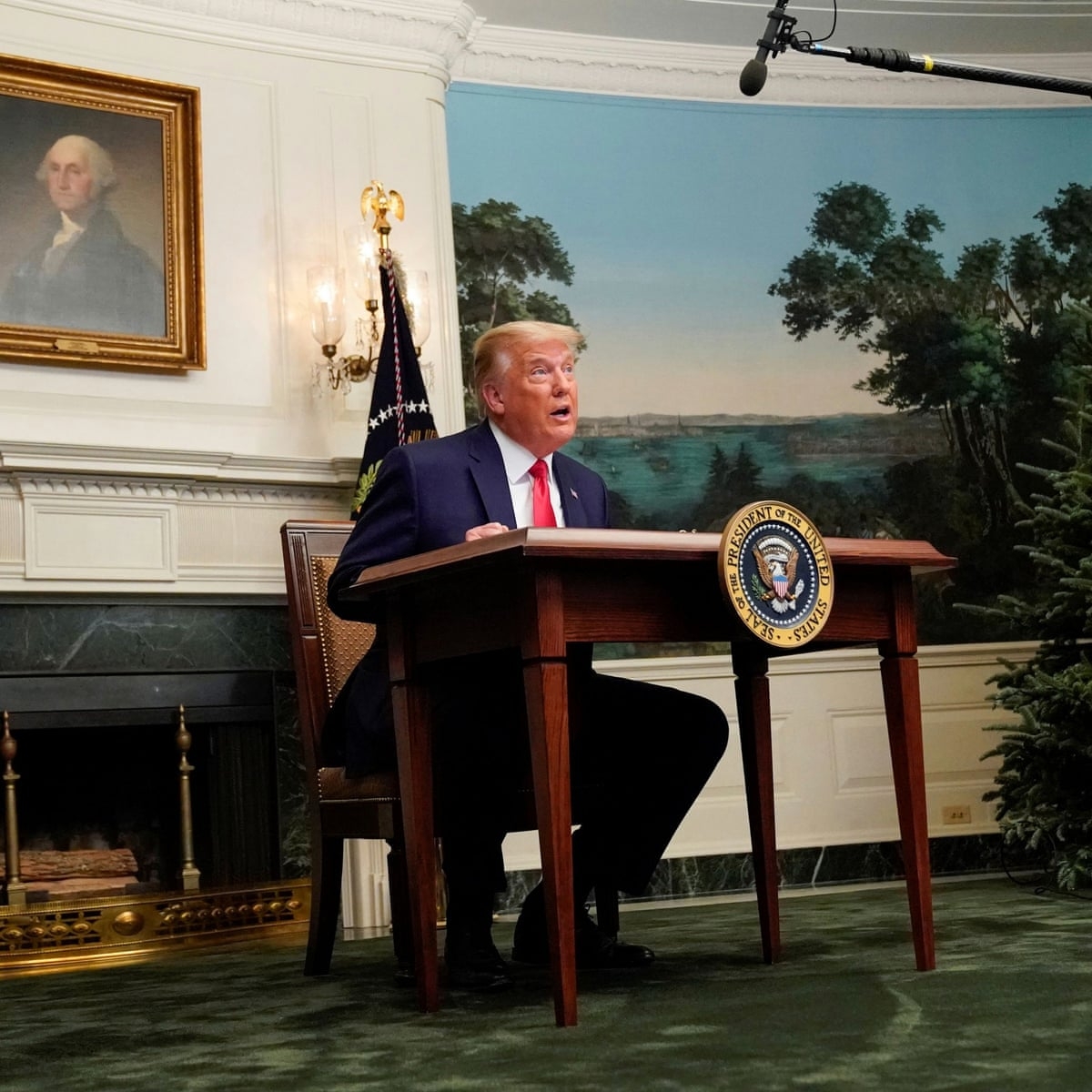 Trump was giving speech at a small table (Photo: Guardian)
Gold price forecast – gold markets break 200 day EMA
Gold markets have broken down on Friday and what would have been thin volume, but it is worth noting that we are below the 200 day EMA, a negative sign.
Gold markets have broken down significantly during the trading session on Friday, as we have sliced through the 200 day EMA. At this point, the market looks as if it does want to try to rally a bit, and it may be worth paying attention to if we can break above the top of the candlestick for Friday. If we do, that would be a complete repudiation of the attempt to break down and it is likely that we could go higher. On the other hand, if we were to break down below the bottom of the candlestick for the trading session on Friday, that would be very negative and perhaps in this market looking towards the $1750 level.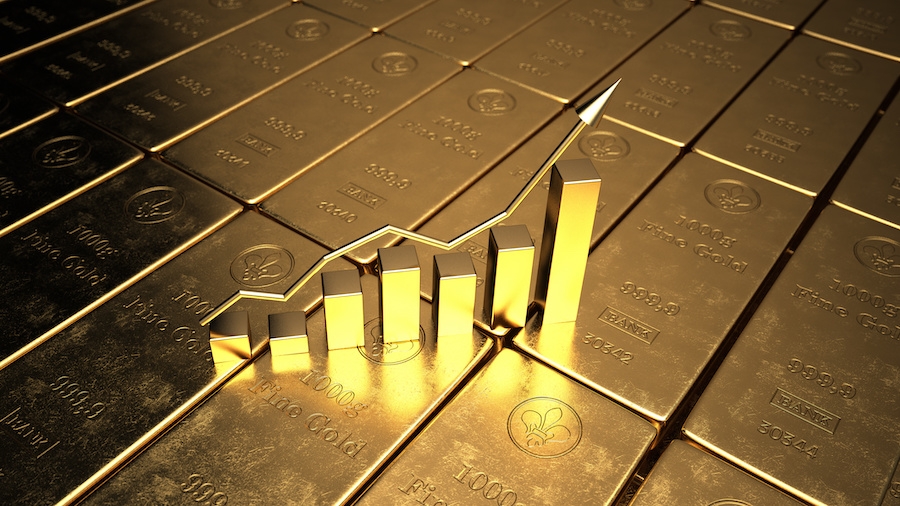 (Photo: Australian mining)
Underneath there, the next support level would be the large, round, psychologically significant figure of $1700, and so on. I do believe that gold has a longer-term uptrend just waiting to happen again, due to the central bank liquidity measures but right now it is obvious that the "risk on rally" has people jumping out of the safety trade when it comes to gold. Sooner or later, if the US dollar breaks down then we could see gold turnaround, but we are on the precipice of making a bigger decision. I think we do see a lot of noise at this point, so I am not looking to jump in and start shorting, but it would take notice of the broke above the highs of the day. Pay close attention to the US Dollar Index, it could give you a bit of a heads up, as reported by FX Empire.
Jasmine Le