World breaking news today (December 2): Ex-CIA suggests Biden propose working-level talks with N. Korea
World breaking news today (December 2): Ex-CIA suggests Biden propose working-level talks with N. Korea. Meanwhile, U.S. accuses China of 'flagrant' North Korea violations, Pfizer's vaccine applied for EU approval and gold price also make headlines today.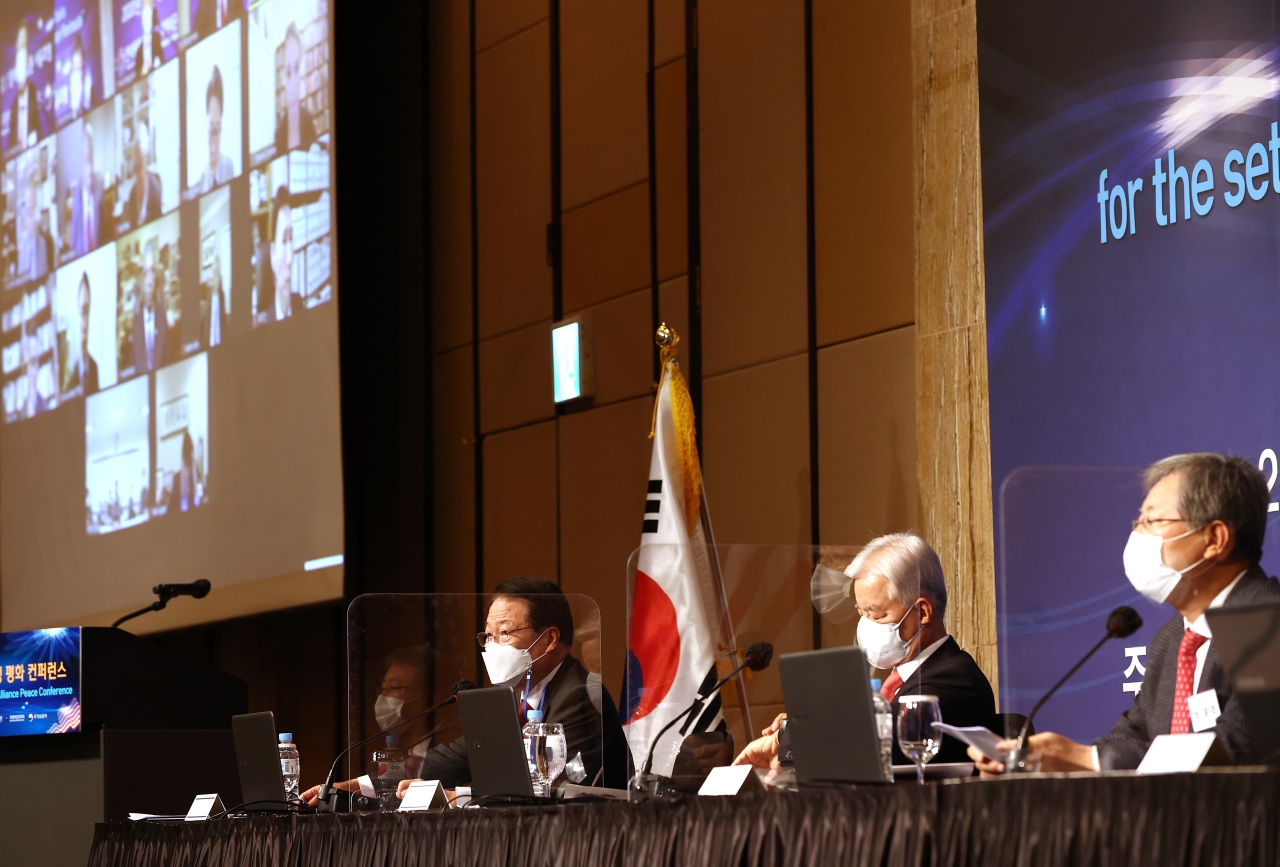 The ROK-US Alliance Peace Conference is held online and offline simultaneously in Seoul on Monday (Photo: Yonhap)
Ex-CIA official suggests Biden administration propose working-level talks with N. Korea
A proposal by the incoming US administration of President-elect Joe Biden to hold working-level talks with North Korea can be a "good starting point" to resume the long-stalled nuclear negotiations, a former US intelligence official said Tuesday.
Andrew Kim, who retired as the chief of the Central Intelligence Agency's Korea Mission Center in 2018, made the remark during a webinar on the South Korea-US alliance, saying the North appears to be waiting to see what the Biden camp will say while staying silent on the US election result.
The assessment came as North Korea has stayed mum on Biden's election as the next U.S. president. Pyongyang has usually mentioned or issued a statement within a few days of previous US presidential elections.
On Seoul's push to declare a formal end to the 1950-53 Korean War, Kim warned there are "several risks" associated with "hastily" announcing such a statement.
North Korea also appears to have started to lose enthusiasm about signing such a declaration over time, according to the former US official.
The denuclearization talks between the United States and North Korea remain stalled since their second summit in Hanoi collapsed without a deal last year.
Biden has said he would meet with North Korean leader Kim Jong-un only on the condition that Kim agrees to reduce his country's nuclear capabilities, The Korean Herald reported.
U.S. Accuses China of 'Flagrant' North Korea Violations
The United States accused China on Tuesday of "flagrant violation" of its obligation to enforce international sanctions on North Korea and offered rewards of up to $5 million for information about sanctions evasions, according to Reuters.
Deputy Assistant Secretary for North Korea Alex Wong accused China of seeking to undo a United Nations sanctions regime aimed at persuading North Korea to give up its nuclear weapons. He warned of new U.S. sanctions against China-based individuals and entities in response.
Wong said China had continued to host at least 20,000 North Korean laborers in violation of U.N. bans, and that in the past year the United States had observed ships carrying prohibited coal or other sanctioned goods from North Korea to China on 555 separate occasions.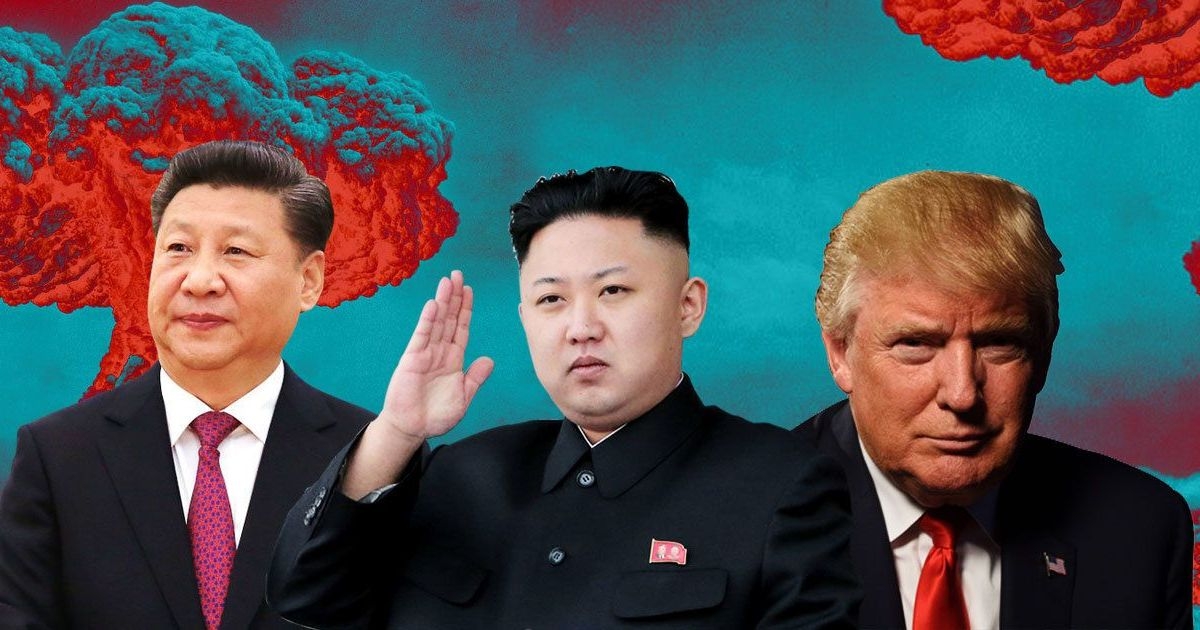 (Photo: Scroll in)
He said China currently hosted at least two dozen North Korean representatives connected to Pyongyang's weapons programs or banks, and Chinese firms had continued to do business with U.N.-sanctioned entities with key roles in those programs.
Wong said China "increasingly allows" its companies to conduct trade with North Korea in a broad spectrum of U.N.- prohibited goods, including seafood, textiles, iron and steel, industrial machinery, vehicles, sand and gravel.
China says it abides by U.N. sanctions on North Korea, although it has also, along with Russia, expressed hope that an easing of those conditions could help break the deadlock in nuclear talks between Washington and Pyongyang.
Wong said the State Department was launching a website through which people could provide information on North Korea sanctions evasion in return for up to $5 million.
He also warned of new sanctions for such evasion, including on individuals and entities within China's jurisdiction.
Washington has also accused China of helping North Korea launder money from cyber thefts carried out to raise funds for its weapons programs.
Pfizer, BioNTech apply for EU approval of vaccine
Pfizer and BioNTech have applied to the European drugs regulator for conditional authorization of their coronavirus vaccine, the companies said on Tuesday.
The submission to the European Medicines Agency (EMA) comes after the US pharma giant and its German partner applied for emergency approval in the US.
Clinical tests showed their vaccine, named BNT162b2, was 95% effective against COVID-19. BioNTech has said it could be made available in Europe before the end of the year.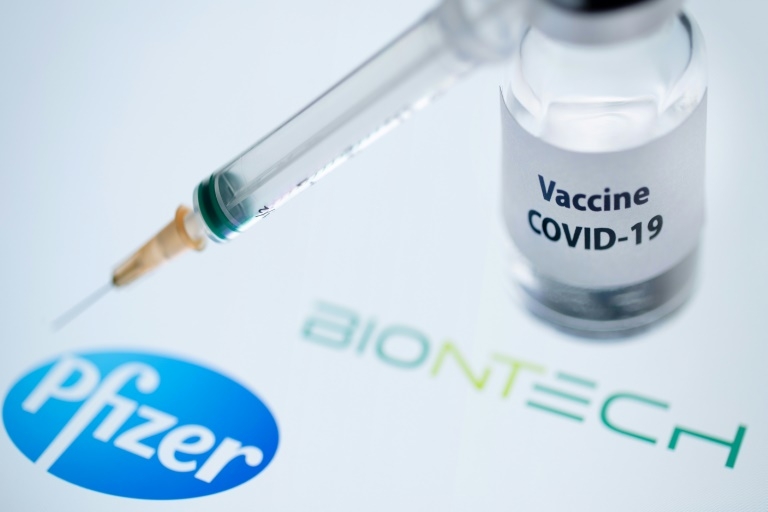 (Photo: New York Post)
"We have known since the beginning of this journey that patients are waiting, and we stand ready to ship COVID-19 vaccine doses as soon as potential authorizations will allow us,'' Pfizer's chief executive, Albert Bourla, said in a statement.
The companies are competing with rival US firm Moderna, which announced on Monday that it had also applied to EU and US regulators to allow the emergency use of its coronavirus vaccine.
The Amsterdam-based EMA said that, if the data sufficed, it would complete an assessment of the BioNTech-Pfizer vaccine by December 29 at the latest, and of the Moderna vaccine by January 12, as reported by DW.
Gold price forecast – gold markets recapture 200 days EMA
Gold markets have turned around to show signs of strength during the trading session on Tuesday as we have broken back above the 200 day EMA.
Gold markets have rallied significantly during the trading session on Tuesday to break above the 200 day EMA which of course a lot of longer-term traders pay attention to. The fact that we are above that level again suggests that we could see a certain amount of interest in this market, because quite frankly it has pulled back quite a bit. At this point, it is a bit early to call some type of serious turnaround, but it is most certainly in an area where you would expect to see a lot of people being interested in the market.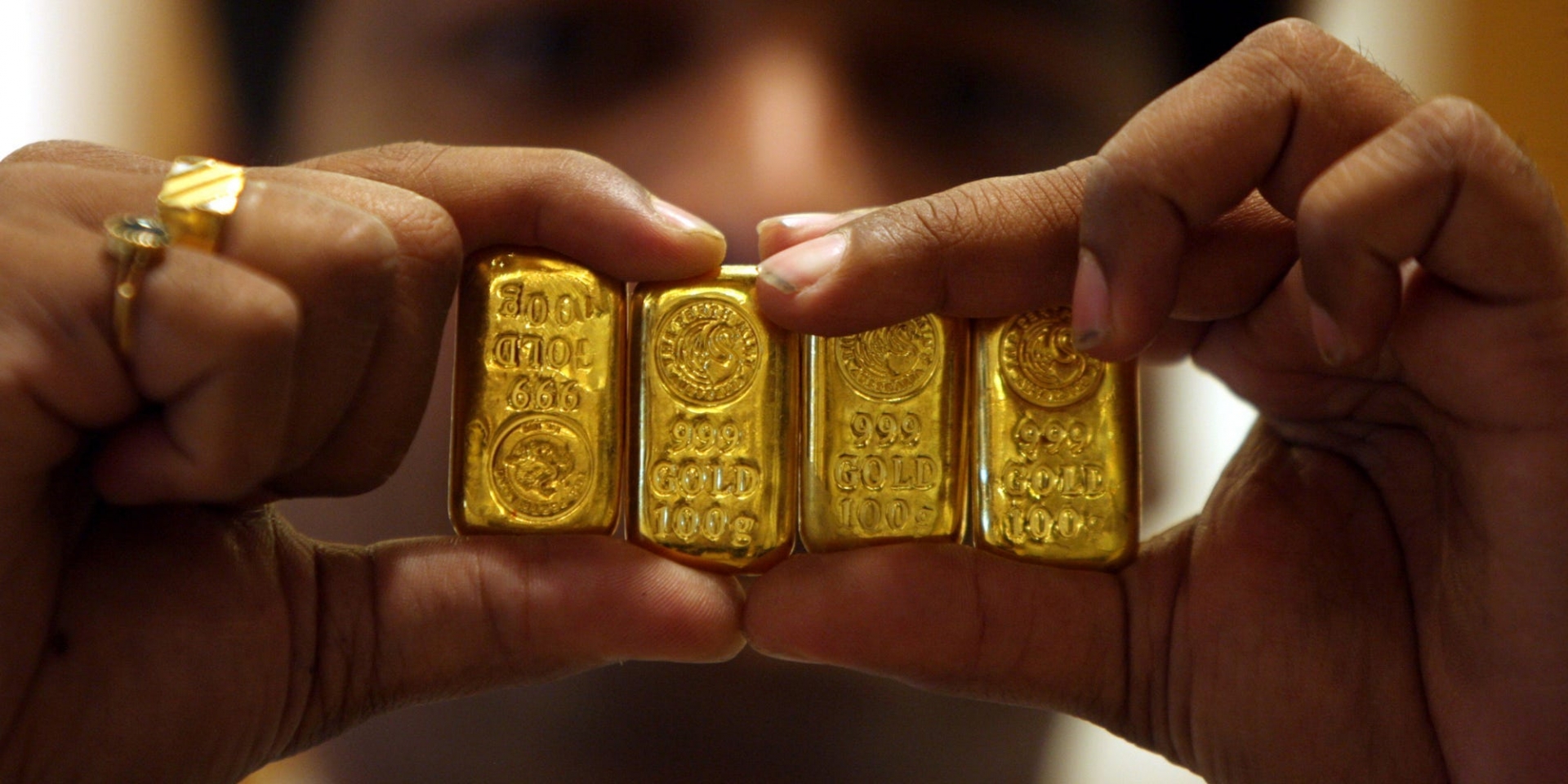 (Photo: Business Insider)
Not only do we have the 200 day EMA but we also have the $1800 level, an area that was the scene of a major breakout previously. That should have a certain amount of "market memory" priced into it so do not be surprised at all if we bounce. Furthermore, the US dollar is under serious pressure so that could be a reason why gold goes higher as well, FX Emprire said.
At this juncture, it certainly looks as if the downside is somewhat limited, if for no other reason than the fact that we are oversold. There are multiple levels underneath that could offer support, not the least of which would be the $1700 level, the $1750 level, and of course the 50% Fibonacci retracement level. With this, I am cautiously optimistic, but I would most certainly stress the word "cautiously."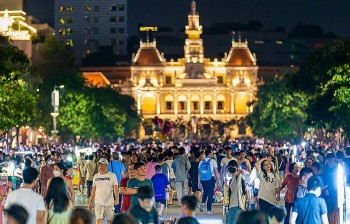 Economy
Vietnam Business & Weather Briefing (August 17): Vietjet offers tickets for Lunar New Year 2023 with super saving prices, reference exchange rate up VND 19 .